*FTC Disclosure - If you make a purchase through a link on this site, we receive a small commission at no extra cost to you.*
Nursing Nightgowns Guide To The Fundamentals

Nursing Nightgowns - New moms take note - toss out any shopping list that includes drab colors, boring styles, or nightgowns that are strictly functional.
Buying nighties for nursing your new baby doesn't mean throwing your personal style out the window.
Instead, take a moment and redefine what sleepwear looks like for the modern, chic mom. Here, we share tips and tricks for choosing nursing gowns that you'll actually enjoy wearing.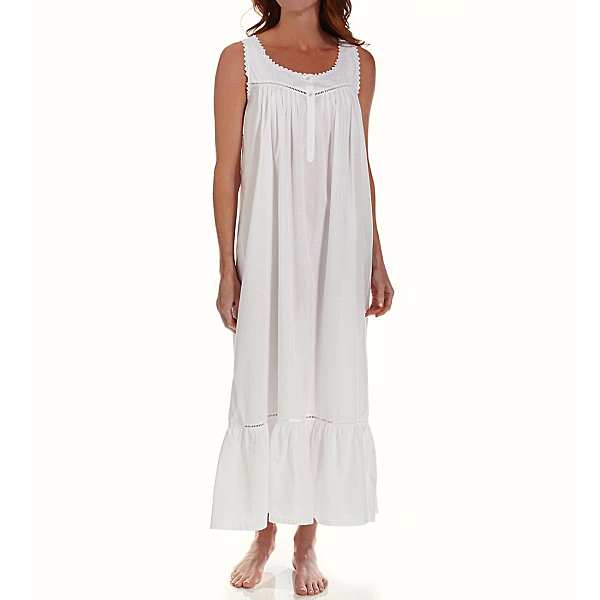 Choose a Sleepwear Color You Love

It's true. The early months of caring for an infant means you'll be running on little to no sleep and watching as your beauty routine becomes non-existent.
Dark circles under the eyes, unwashed hair, and dull skin do nothing for your appearance or self-confidence, and wearing drab colors only makes things worse.
Choose nursing nightgowns in your favorite and most flattering colors to add some vibrancy and life to an otherwise lackluster look.
Choose fiery coral or crimson, deep violet, soft rose, or robin's egg blue, and notice the way a little color instantly lights up your face.
Dress For The Season

An important element of enjoying your nursing nighties is choosing styles that are appropriate for the time of year.
You'll hate getting out of bed in a flimsy sheer nightgown on cold winter's nights, and you'll dread wearing a full-coverage flannel nightgown in the summer.
To stay warm choose longer lengths, styles with sleeves to keep your arms and shoulders toasty, and look for fabrics like cotton flannel or microfiber knits.
In warmer months choose knee length, sleeveless styles in crisp cotton to keep you cool and comfortable
Style Secret

When lingerie shopping, look for nighties or pajamas made from durable, washable materials, since they'll frequently become soiled with residual drops of milk and the inevitable baby spit-up.
Cotton is a popular fabric, as it holds up well after repeated washings and responds well to stain treatments.

Opt For Pretty Prints

Printed nursing nightgowns are a secret weapon of stylish moms everywhere.
Not only do prints hide the spills and stains that go along with caring for a newborn, but they also flatter any figure and give your look a pop of color and prettiness.
Printed fabrics keep the eye moving instead of focusing on figure flaws, which is something any new mom will love.
And nothing will perk up your appearance better than a cheery floral, pretty paisley, or chic graphic pattern.
Choose Nursing Nightgowns In Easy-Care Fabrics

As lovely as it might look, that silk nursing nightgown that's dry clean only will end up at the bottom of your pajama drawer after one or two wears.
Look for nursing nightgowns that have the decadent feel of fine fabrics but are machine washable. Think silky jersey knits, brushed microfibers, ultra soft cotton, or cozy flannel.
The easier it is to care for, the more likely you are to wear it. Choosing a gown that makes you feel pampered, and is effortless to wear, will always be a better choice than something fussy or high-maintenance.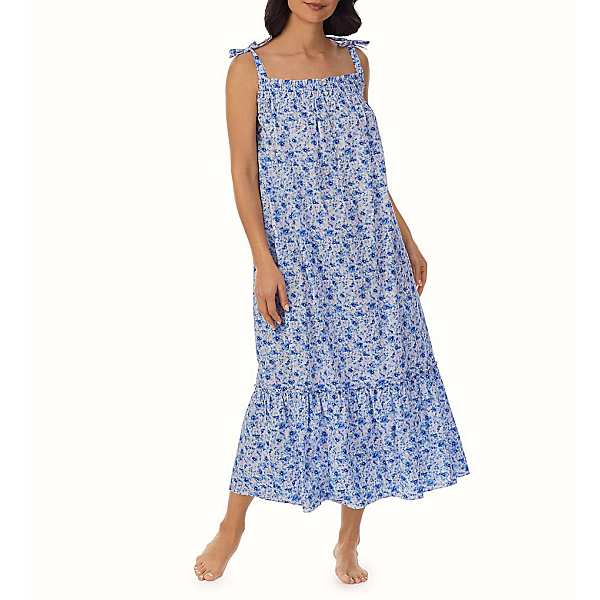 Carmen's Tip

Keep in mind that maternity sleepwear and lingerie (bras, panties, slips, etc) do not fit the same as your regular clothing.
Remember to read the lingerie manufacturer's sizing chart carefully, and always try before you buy.

Look For Easy Access Styles

Of course the key element of a nightgown for a new mom is easy nursing access, but this doesn't mean sacrificing style in favor of functionality.
Keep your pjs accessible but stylish by choosing:
draped jersey cowl necklines
stretchy elastic scoop necks that show off your neck and collarbones
pretty button front styles with colorful buttons

that add a dash of interest to a simple nightgown.
Feel Beautiful With Feminine Elements

Who says nursing sleepwear needs to be boring?
Choose styles with lovely little details that make you feel special, like a lace hemline, pretty pin tuck seams along the bodice, a ruffled neckline that softly frames your face, or contrast ribbon piping in a show stopping shade.
You'll appreciate these small details now more than ever because every little luxury you can sneak in will make you feel more put together and polished than frumpy pjs ever will.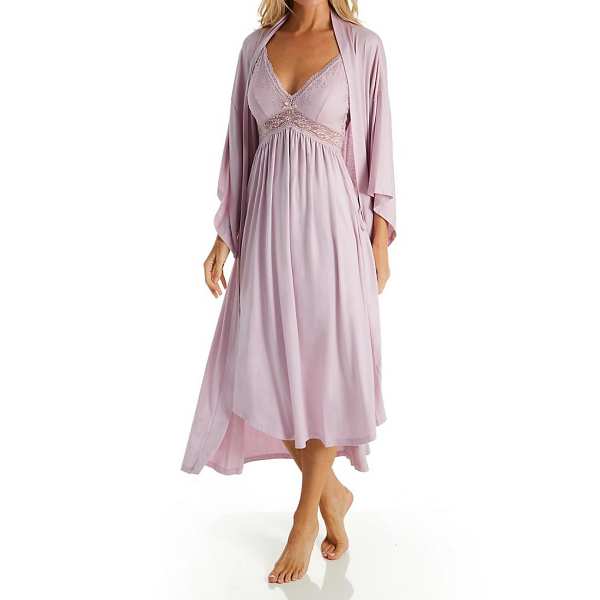 Add A Luxury Robe And Make It A Beautiful Set

Nursing a baby means getting up at all hours of the night and walking around the house while you should be warm and snug in bed.
Keep cozy in an ultra soft robe that you can easily throw on when you need to get up. Choose a plush chenille or silky soft microfiber style that gives you the feeling of indulgence that all new moms deserve.