*FTC Disclosure - If you make a purchase through a link on this site, we receive a small commission at no extra cost to you.*
D Bras - Tips And Tricks For Looking Great
D Bras - Ladies who are bigger on top, you're not alone! Anyone who has ever worn D cup bras, full figure bras or even plus size bras can tell you that despite how great it is to have a beautiful cleavage, there are a few drawbacks to being full busted.
Not to worry! There are a few tips and tricks that we've learned over the years, working with our great customers.In this lingerie guide we share a few of our favorite "how-to-look-great-no-matter-what" tips...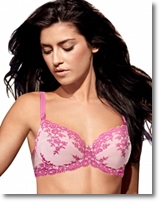 D Bras:  The Best Fit

We've all done it – gone shopping and found a gorgeous dress or cute, flirty sundress, only to find that it fits everywhere but the chest!
Then there are blouses and suits, made of fine fabric and very flattering, until we notice the gaps between the buttons.
When you put on a shirt or dress while wearing a D cup bra, make sure you check for any gaps, wrinkles, or places where the fabric binds. If you love the garment, have it tailored to fit you perfectly.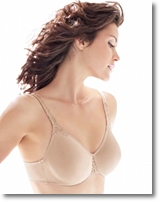 Don't try on swimwear without first removing your bra. Why? To get a better and truer fit when trying on bathing suits.
Ladies who are full busted and wear D bras need the proper support in swimsuits as well as clothing.
Some swimwear is specially made for larger cup sizes, but other swimsuits offer little to no support.
To look and feel your best, make sure you know how comfortable and supportive your swimwear will be, ahead of time.

SHOP NOW
Choose The Right Sports Bra
---
Don't go jogging without a great sports bra. Just like everyday bras, sports bras need to be supportive and comfortable.
Take your time and look at different brands. Read bra reviews from other women who wear D cups, and don't forget to match your bra to your activity.
You may want a different bra for lower-impact activities like yoga and working out at the gym. And, if you love to jog you'll need a strong support bra that protects your girls from bouncing too much.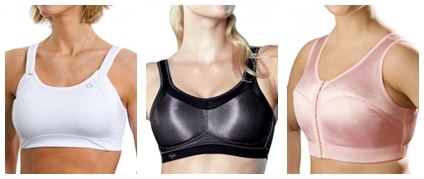 Don't Display Your Brassiere
---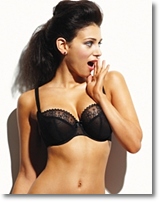 Don't bend straight forward at the waist to pick up your dropped keys or shades.
If you do, you run the risk of displaying quite a bit more of your assets than you bargained for. Not a great idea, especially if you work in an office where gossip spreads like wildfire!
Instead, bend gracefully to retrieve an item that falls, so you'll never have to worry about embarrassing shifts in your clothing, or showing your girls to half the world.

Wash Your Brassieres Gently
---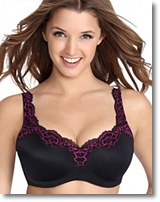 Don't wash your D cup bras or any of your lingerie in a hot or fast cycle – treat them gently and they'll last a lot longer.
It's important to avoid wear and especially shrinkage, to keep your bras fitting well and looking great for as long as you can.
You can hand wash them, or use a gentle setting on your washing machine and place your bras in lingerie bags to protect them. Hanging or laying flat to dry naturally is always the best bet.

Love Your Girls
---
Don't forget that busty is beautiful – love your D bras!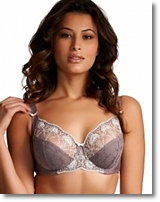 It can be disheartening at times having larger assets, when so many of today's fashions are often modeled by smaller-chested women.
Remember that an empowered and confident woman moves with pride and turns heads wherever she goes.
Whether you wear b cup, c or d bras, there is a range of bra styles and fabrics that will fit different parts of your lifestyle, from a business meeting to a night on the town.
So, use these tips on your next bra shopping trip and start loving your bra size.

Online Shopping on eBay Clothing
---
Shopping online for D bras, plus size bras and a variety of different types of bras is easy on eBay clothing.

From sleek Calvin Klein bras and Wacoal bras to Champion sports bras and Olga bras, bra shopping for D cup bras and lingerie for women has never been more affordable or offered more great options.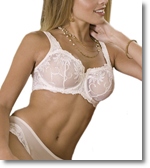 Everything listed is available right now - so if you see something you like, hurry and place your bid.
Need help with bra sizes ? Check out our easy 3 step bra size calculator for sizing tips and finding the right bra size. When you click on a link a new window will open and you'll see a sampling of what's currently available online.
Want to continue lingerie shopping? Just follow the view all items link at the end of the listings...