*FTC Disclosure - If you make a purchase through a link on this site, we receive a small commission at no extra cost to you.*
The Vanity Fair Bra Guide
Vanity Fair Bra - as pretty as they are to look at on the hanger, these bras are actually designed to be an undercover artist.
Its role in life is as a premiere brassiere; its construction, fabric, and bra fit contribute to a lingerie undergarment designed to enhance everything you wear over it.

For many women over the years, Vanity Fair lingerie has been their best kept fashion secret.
Have you ever wondered why some woman look a little sleeker or a little more put together?
These ladies have that something special that sets them apart.
Their secret is likely due to something that you can't see. And, bra sizes don't matter; a woman could be wearing a Vanity Fair bra for an average figure or perhaps one of their full figure bras that has been created especially for her fuller figure.
What matters is she knows the importance of wearing the correct foundation lingerie undergarment.
Vanity Fair Bra: Getting The Right Bra Fit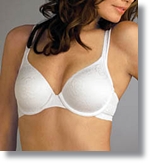 SHOP NOW
The best bras that have been fitted properly won't buckle under your breasts, pinch under your arms, or ride up your back. That means you'll be comfortable all day long.
A properly fitted brassiere means no more standing in front of mirror gasping in horror because you've just realized you've spent the day in a bra that's created a bunch of strange rolls and bumps that protrude above or below your bra and show every little flaw.

Fabric Fabric Fabric!
---
The right fabric selection is paramount to Vanity Fair, and here is where this intimate apparel manufacturer really shines. After all, their lingerie spends some serious time next to some very delicate body parts!
The majority of bra styles that Vanity Fair lingerie offers are available in specialty stretch nylon and lycra fabrics for a soft, feminine, yet comfortable bra fit.
There's no place in an intimate undergarment for anything that's not soft and comfortable to the touch.
Of equal importance is construction and attention to detail. Vanity Fair bras are designed to enhance and accentuate – which can mean making smaller looker bigger, as in the case of pushup bras, or bigger look smaller, as in the case of minimizer bras.
Before You Go Bra Shopping
The lingerie sections in most stores can cause severe visual overload and it's easy to feel overwhelmed with what may seem like a million bras to sift through.
There are so many different types of bras, panties and lingerie to consider, that it can be difficult to find what you want; especially when you aren't sure what that is!
Before going bra shopping, take a few moments to study their web site, www.vanityfairlingerie.com, and familiarize yourself with the the different types of brassieres, womens panties and intimate apparel that Vanity Fair is offering this season.
Or, better yet, take a look at sites like HerRoom that carry the Vanity Fair lingerie line and offer a ton of valuable tips and most importantly, user reviews that give you an honest assessment of how a particular bra style fits and feels.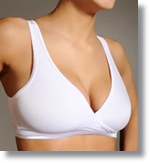 Too many women spend their days in brassieres that are so unbelievably uncomfortably, that they can't wait to get home to take them off. Don't be one of them!
Take your time and take a good look at the photographs and read the descriptions of the different Vanity Fair bras that are available.
And, read those user reviews to get an idea how well the bra styles you are interested in really fit.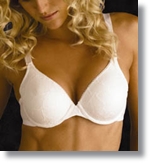 Finally, select several bra styles that you are interested in, and write down the style numbers and your bra measurements before heading off to your favorite store.
You'll find your shopping experience far less stressful and much more productive, and you'll probably save yourself a lot of time.
Enjoy wearing your new Vanity Fair bra... your body and your clothes are now supported by one of the best foundation garments available!