*FTC Disclosure - If you make a purchase through a link on this site, we receive a small commission at no extra cost to you.*
Beautiful Lunaire Bras For C Through DD Sizes
Lunaire bras for curvy gals for virtually every occasion? You bet!
Created for women who wear bra sizes C through DDD, the full busted woman is no longer doomed to bra shopping for industrial looking brassieres and lingerie undergarments that while supportive aren't especially beautiful or inspiring.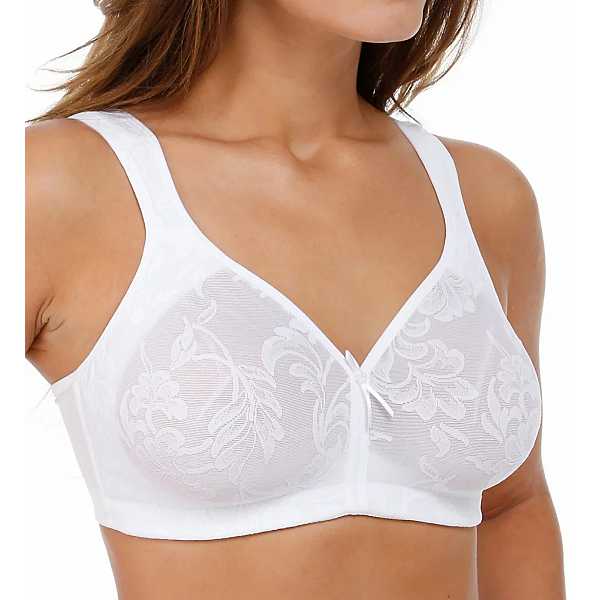 Lunaire offers a surprisingly large range of bra styles.
From everyday bras like plus size bras, minimizer bras full bras and seamless bras to specialty bras such as demi bras, strapless bras and more, they offer bra styles with the right blend of support and modern feminine styling - at affordable prices that retail for under $40.
Let's take a closer look...
Lunaire Bras For A Comfy Fit

There are Lunaire bras and lingerie for weddings, brassieres for casual wear, and- perhaps most impressive of all, there are even Lunaire strapless bras.
No, you didn't just mis-read that last sentence; Lunaire lingerie has honestly developed a strapless bra that actually provides good support for large breasts!
Any large-breasted woman who has ever tried to shop for a strapless bra in plus size bras will appreciate the significance of the previous sentence.
Specialty bras like convertible bras and strapless bras have basically been off-limits to women who wear full figure bras and lingerie.
The reasons for this are simple: larger breasts are heavier and require more support to keep them elevated off the rib cage, and previous strapless bra styles were simply unable to provide the required support without shoulder straps to help carry the weight.
Lunaire lingerie's strapless brassiere design has several key elements that make it the best choice for today's woman.
This brassiere style has a wide bottom bra band with heavy underwire support that is truly up to the task of supporting larger breasts.
It is similar to front closure bras that have a front-closure, making it easier to put on and take off.
The front closure also helps ensure that the brassiere is worn high enough on the ribcage so that it won't slide down during wear.
Traditional back-closure plus size strapless bras rely on extreme arm and shoulder flexibility to fasten the clasps between the shoulder blades.
This can be difficult for plus-sized women, with the result being that the bra is fastened too low in the back, and inevitably slides down towards the abdomen.
When this happens, the breasts go unsupported, and the silhouette appears very droopy. This is also a rather uncomfortable condition for the wearer, and can result in lower back pain and uncomfortable irritation along the ribs.

Lunaire Lingerie
Women of all ages and aesthetic sensibilities can easily find high-quality Lunaire bras for reasonable prices that flatter their figures to the utmost!
The best news of all is that their full bras offer uncompromised support while looking fantastic at the same time!
Lunaire's creations are easy on the figure and on the eyes; there are white bridal designs, sexy animal-print patterns, and voluptuous abstract patterns.
These beautiful bras and panties that match are lingerie drawer must haves.
Lunaire panties are cut full along the bottom, but have an alluring high cut along the hips; the waist of the panties falls directly beneath the navel.
Buxom women should take advantage of the opportunity to wear undergarments of the highest quality and appearance.
Lunaire bras for buxom and plus size women have it all, and it's yours for the taking! Treat yourself to a Lunaire bra today.
They are sold readily in fine stores and boutiques, as well as many reputable Internet retailers.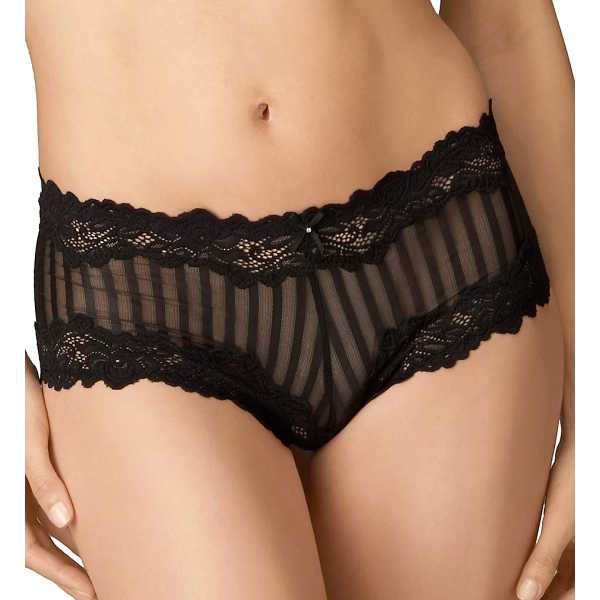 SHOP NOW