*FTC Disclosure - If you make a purchase through a link on this site, we receive a small commission at no extra cost to you.*
Convertible Bras - The FAQs You Need To Know

Convertible Bras - looking for a beautiful bra that you can easily wear with a multitude of styles - from classic 2 strapped and strapless to halter, one-shoulder and crossed-back?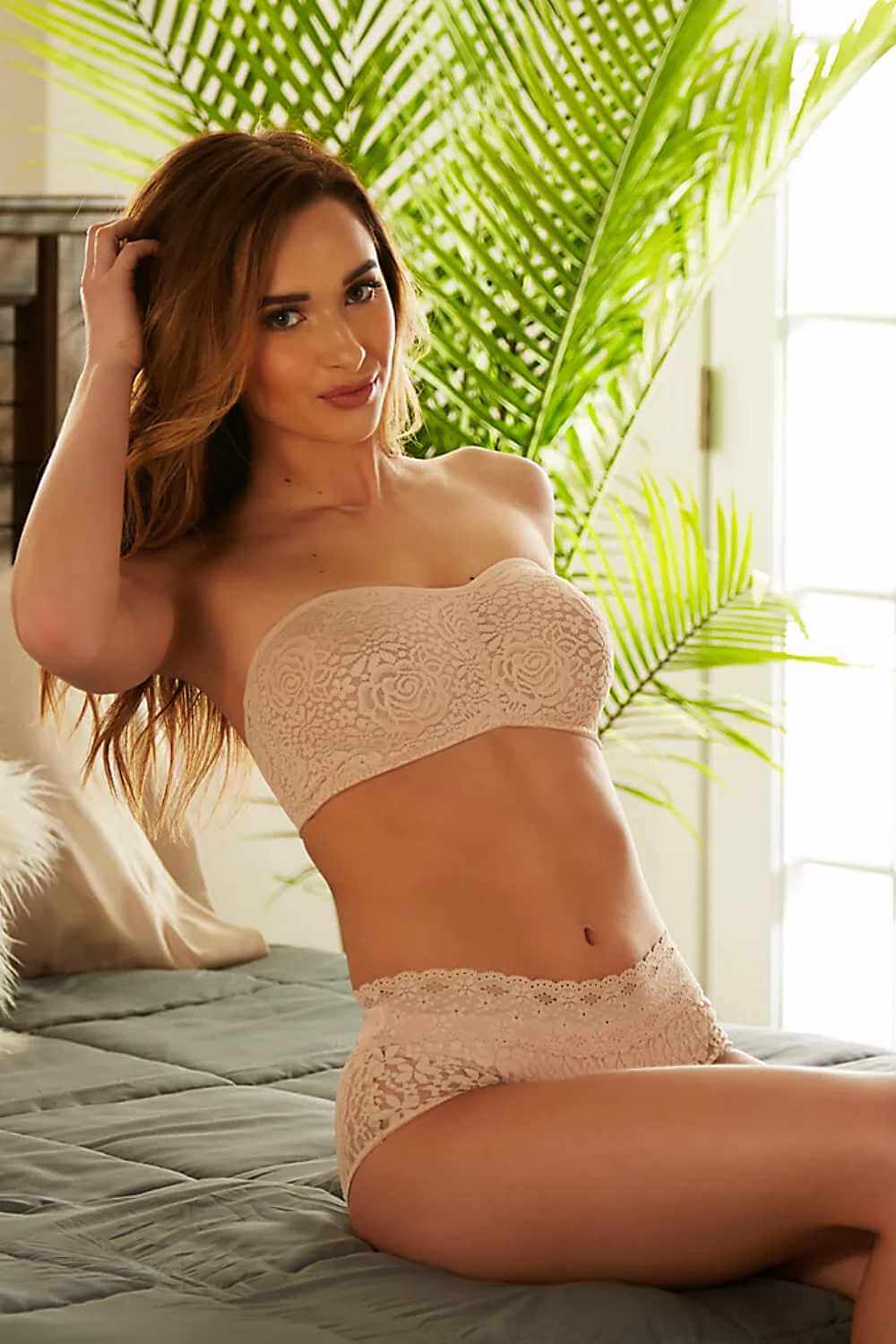 Let us introduce you to one of the hardest working bra styles to contemplate adding to your lingerie drawer - the convertible bra.
As the perfect foundation under everything from strapless dresses to racer back tank tops and more, this flexible favorite is the perfect all-in-one must-have for a well-stocked lingerie drawer.
Like with all specialty bras, there can be a bit of guesswork when it comes to navigating the styles that are available.
Have questions? Good! Below, we've answered your top 7 questions to help you on your quest for the perfect convertible bra...
How Do I Wear The Bra Straps?

There are at least 5 common ways to wear this bra style:
classic straps - great for virtually everything
halter style - designed for halter dresses, tops and summer wear
strapless - a top choice for bridal and strapless dresses

one strap - ideal for one shouldered dresses
crisscross - for any of your clothing that calls for a cross back
But by all means, get creative and think outside the box. See if you can find even more ways to make this bra even more versatile than it already is.
What Are The Best Convertible Bra Colors?

If you only have room or the budget for just one in your collection, choose a nude shade that matches your skin tone as closely as possible.
This way you can wear it under anything, from dark colors to the lightest, sheer shades.
Here's a tip - Get extra savvy and seek out a reversible style that will give you even more options and bang for your buck.
What Are The Best Bras For Comfort?

It's easy to strike a balance between fashion and function by choosing a convertible bra with pretty details.
Look for lace bras or bras with lace trim.
Try a feminine color, look decorative straps, or pick luxe embroidery that offer more style and oomph than a plain and seamless bra.
This will work as a practical staple under your clothing, that you can dress up or down depending on the occasion.  Plus, it will give you more flexibility with your lingerie wardrobe.

Beautiful Lingerie Tip...

If, you plan on wearing one of the specialty bras for a wedding, party, or even a romantic evening, try the bra on with the clothing you plan to wear, well ahead of the event.
Make sure it fits well and looks beautiful. This will eliminate any last minute surprises.

What Color Matches With Beautiful Lingerie I Already Have?

A black bra is a great choice for mixing or with your current collection because you don't have to worry about getting an exact color match.
A black bra will make an instant set when paired with any pair of black panties that you already have in your lingerie drawer. Easy and simple!

Can Larger DD Bras Wear This Style?

Absolutely! Just make sure to seek out bra styles that give you the support you need.
Look for wider straps, underwire cups, a wide band across the back and under the bust, and boning at the sides for extra lift when you choose to wear it strapless.
Do I Need Both Convertible AND Everyday Bras?

While it's great to have a whole drawer full of different types of bras, you can get by with just one or two pieces.
The convertible bra is versatile enough that it can be one of the main styles that you have.
Most days you'll wear it with the classic 2 strap configuration, but it gives you the choice to change into whatever strap style you want to fit your needs.
This brassiere is also great choice for packing in your suitcase when you travel instead of taking up space with multiple pieces.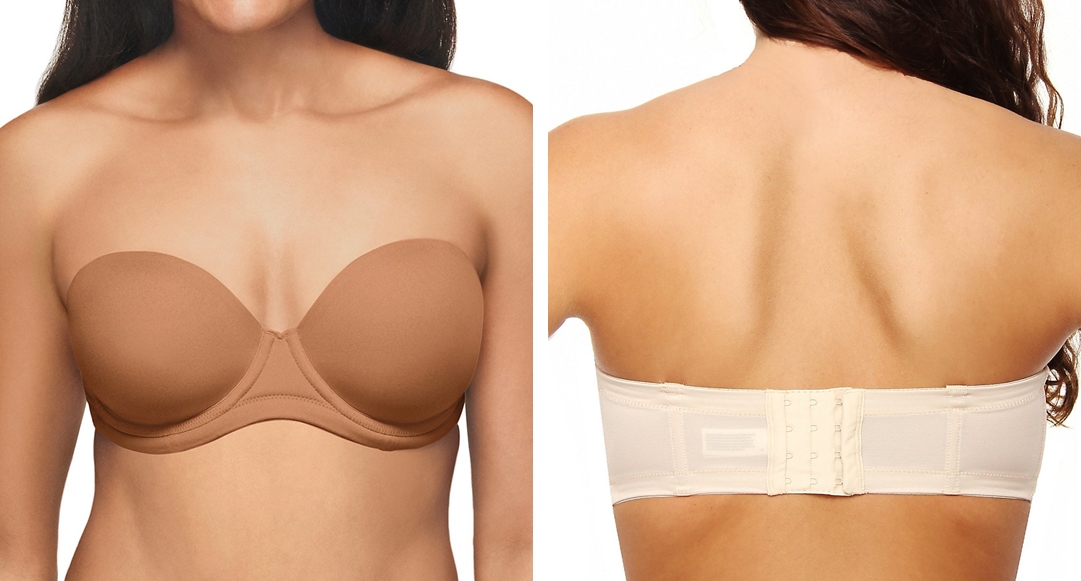 Are there Any Special Considerations With These Types of Bras?

Like any bra, it needs to fit properly for a flattering figure and comfortable fit.
Try on several sizes and styles when bra shopping to nail the perfect piece that fits properly around the bra band, doesn't cause you to spill out the sides or top of the cups, wont fall down and doesn't give you any unsightly lumps or bumps.
Make sure to move around a bit in the fitting room to make sure your bra is comfortable and stays put.