*FTC Disclosure - If you make a purchase through a link on this site, we receive a small commission at no extra cost to you.*
Front Closure Bras - 10 Things You Need To Avoid

Front closure bras are a little known style that are a great alternative to traditional bra styles. They're often the perfect choice for tricky tops, smoothing your silhouette, or just adding something new and exciting to your lingerie repertoire.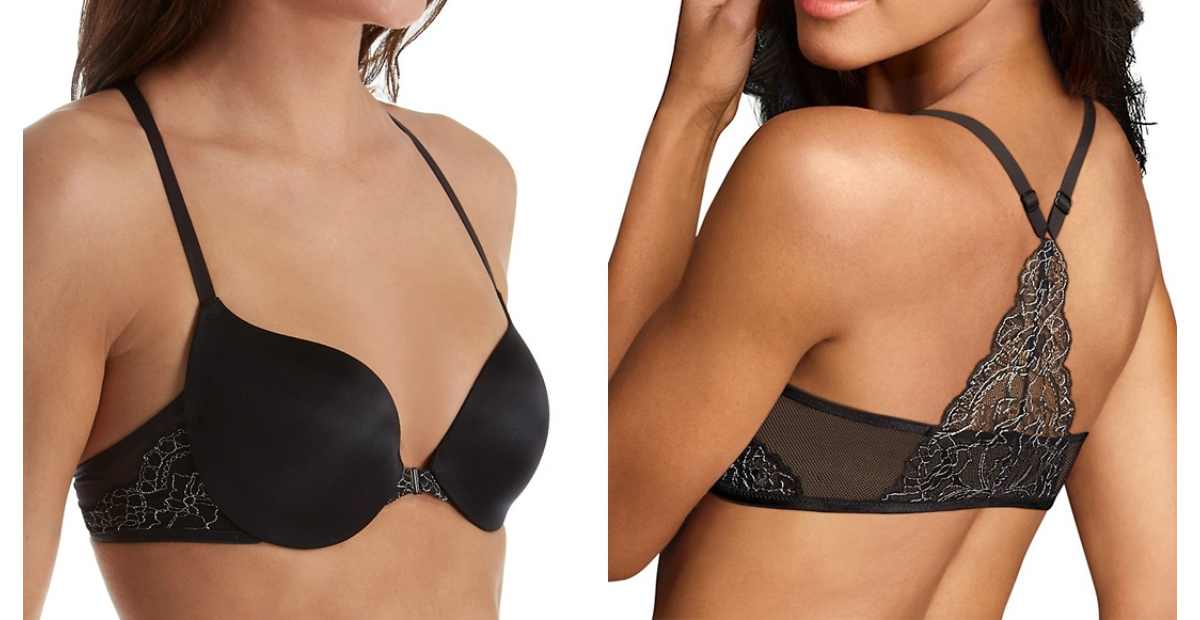 With a super easy-fitting front closure, this comfy brassiere is must-try for women of all shapes and sizes. Available in wirefree and underwire styles, it makes our favorites list.
Before you start shopping, let's take a closer look at the stumbling blocks to avoid for a beautiful front closure bra look with a perfect fit.

 How To Avoid The Wrong Front Closure Bras 
It's super important to take the time to select the proper style for your bust size and shape when shopping for front closing bras. Some bra styles will work well for your shape while others won't.

Larger busts look best in full coverage cups that are lightly molded, while smaller sizes may gravitate to padded styles or push up bras that give them a little extra lift.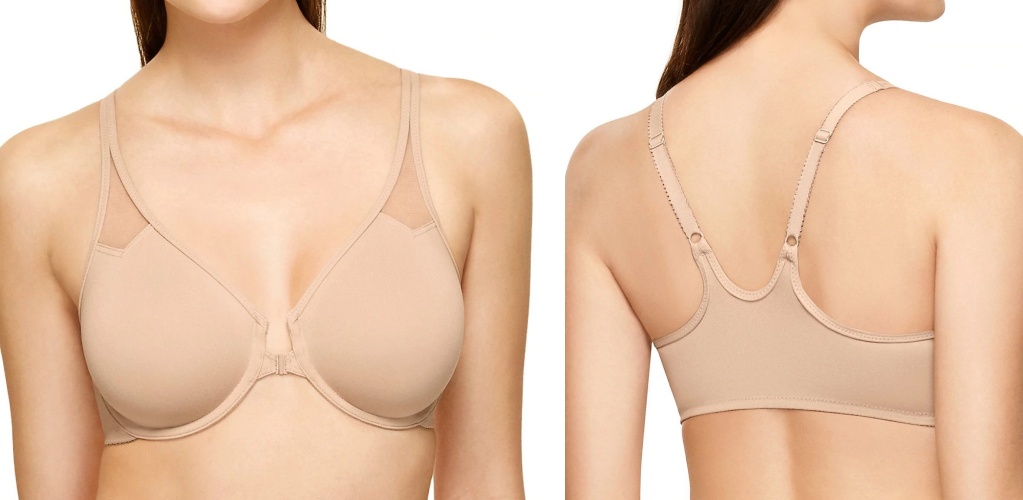 Sacrificing Bra Support Is A Big No-No

There are loads of soft and sweet front closure bralettes out there, and these are usually great for weekend wear because they're casual and offer an easy fit. But, don't fall into the trap of thinking these brassieres are your only option.
Medium to large busts will need more support from their front closure bras and will want to seek out:
wider bra bands
underwire cups
wide cut straps
molded cups

to make sure they're getting enough support from all of these elements.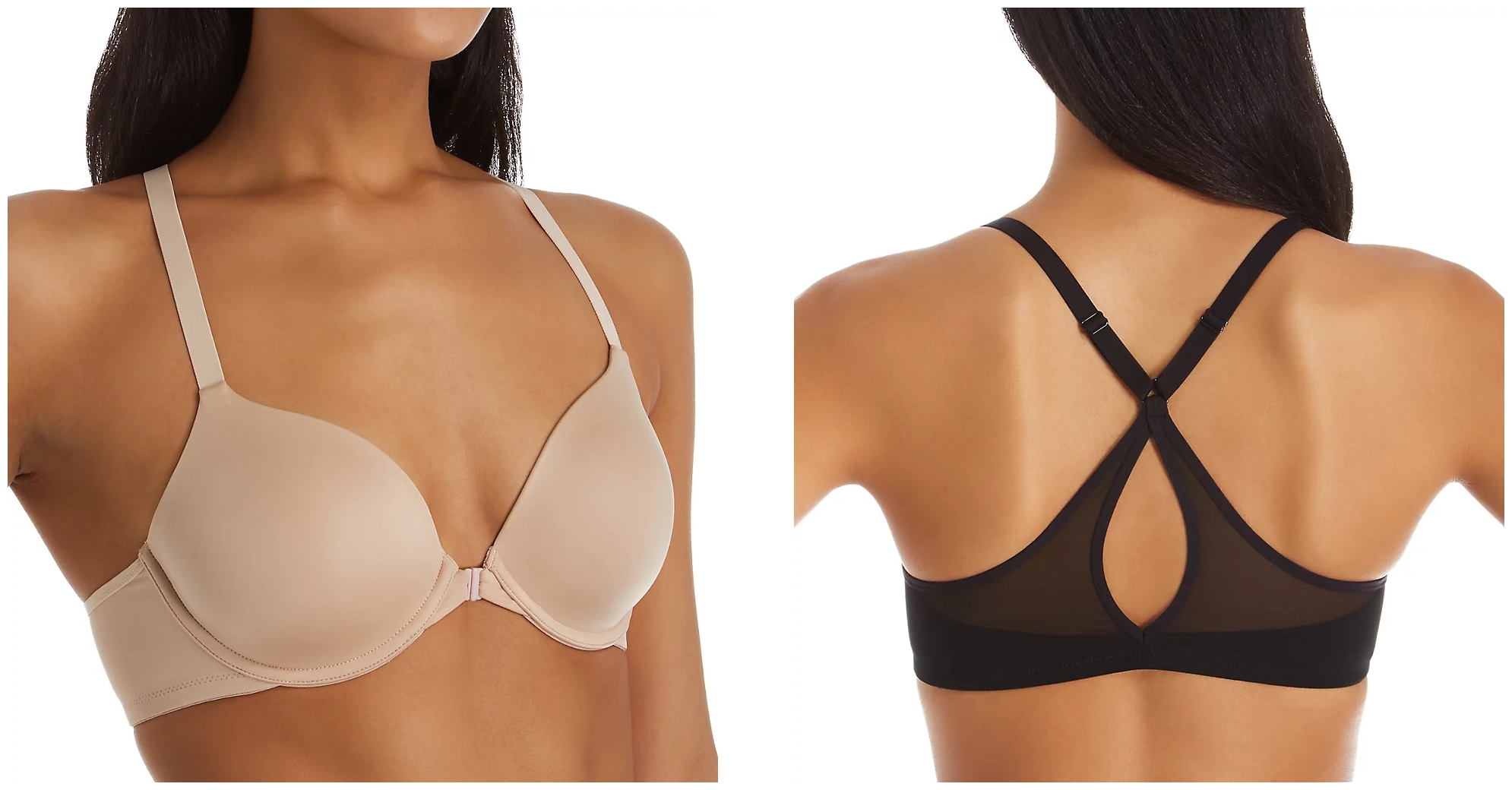 Beautiful Lingerie Tip
Unlike brassieres with a traditional back closure, front close bras are an easy choice for anyone who has difficulty reaching around their back.

Getting The Wrong Bra Fit

The centre clasp should lie flat against your chest without digging into your body or gaping apart. It's really important to remember that front closure bras also don't have the adjustability of regular back hook closure styles.
As a result, there's less margin for error, so the bra fit has to be right from the get-go, or run the risk of ending up in bad bra purgatory!  Always, always remember to try before you buy to get the bra size just right for your frame.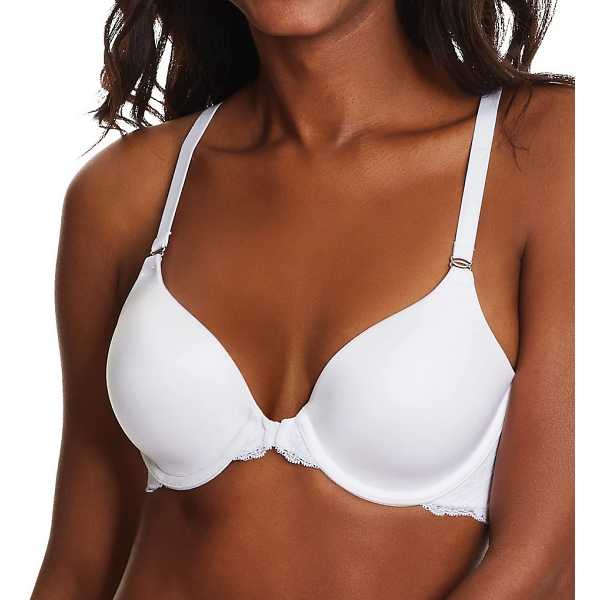 MAIDENFORM
Sticking To Bra Basics Every Single Time

A classic brassiere style is a must, but be sure to think beyond the basics when it comes to front closure bras. Allow yourself to think outside the box and try new things. Look for:
t-back bra styles
decorative lace backs
beautiful crisscross bra straps
pretty prints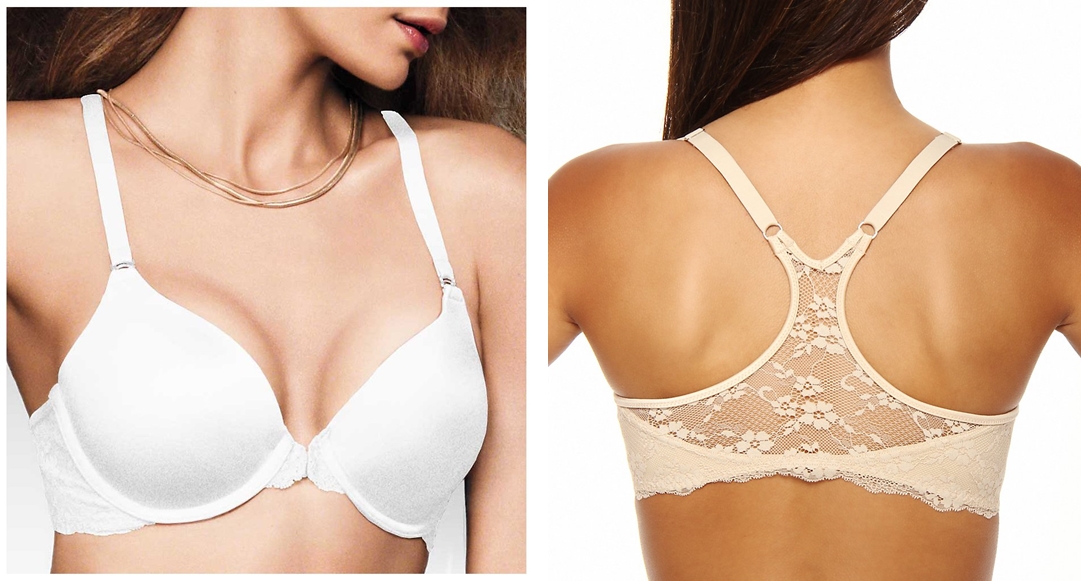 Limiting Yourself To Just A Few Types of Bras

The options are endless when it comes to choosing these great bras. Try:
a classic plastic centre clasp
styles with decorative closures
hook & eye styles for a beautiful bustier inspired look
zip front pieces with a sporty edge
Fill your lingerie drawer with several styles to maximize your wear and enjoyment.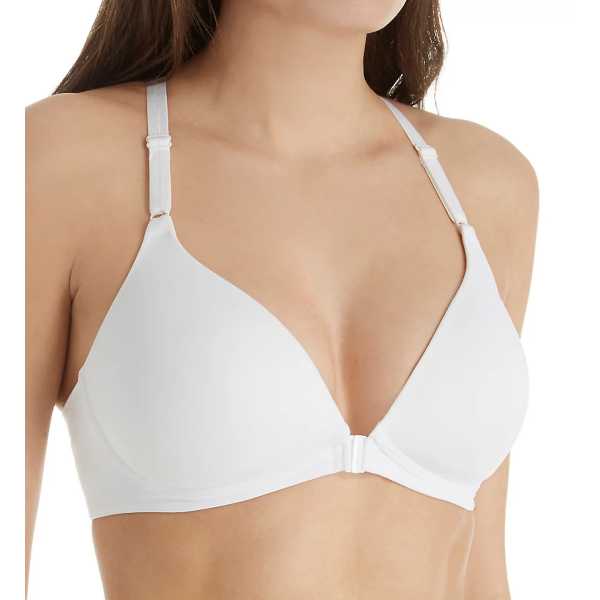 WARNERS
Thinking You're Too Big / Small For This Bra Style

Women of any shape can look and feel great in a bra with a front closure. If you're on the smaller side you can try:
unlined bralettes
plunge bra styles
padded bra cups

to add a little oomph to your frame. If you have a larger bust there are loads of options for minimizer bra styles, supportive pieces, and options that will make the most of your great curves.
Did You Know?
The bra band of front close bras is fixed and cannot be adjusted, so it's important to try before buying.

Focusing Only On The Function of Specialty Bras

While fit and function are key elements to a successful bra, there's also the fun and frivolous side of lingerie that no one can seem to resist.
Pamper yourself in pretty pieces with decorative embellishments, bold statement colors, lace or mesh texture, and whimsical styles that look and feel fabulous.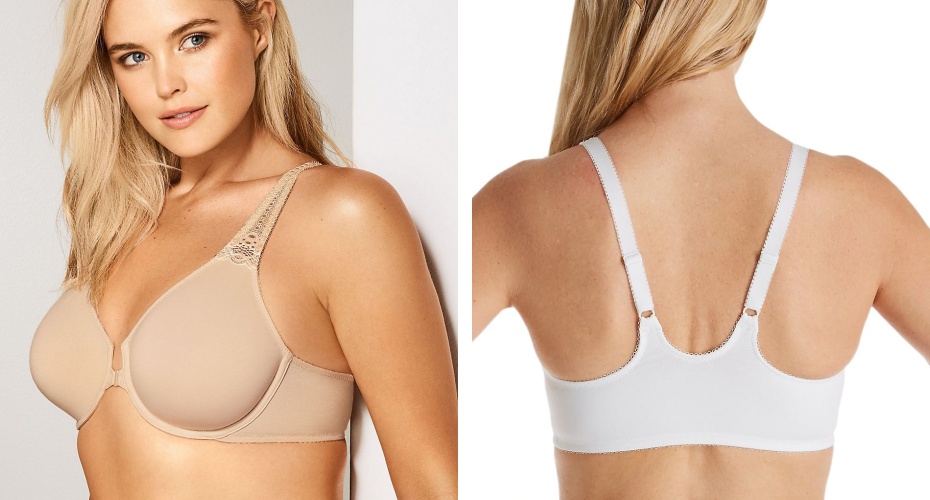 WACOAL
Not Exploring Other Beautiful Lingerie Options

You could fill your entire lingerie drawer with the countless choices of these types of bras. Pick from:
long line bras
soft cup bras

sweet and sexy trims
padded push up bras
sports bras
back smoothing bras
and more. Allow yourself the time to explore all of the options to make sure you're meeting all of your lingerie needs.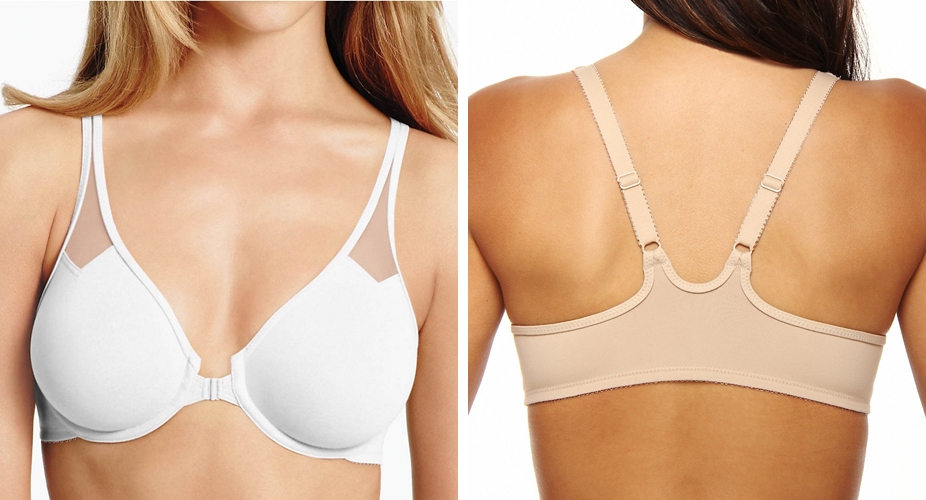 Ignoring Intimate Apparel Fundamentals

It's so easy to get caught up in the moment and completely forget about nailing the other critical elements that will make a bra fit perfectly.
Here are a few basic tips. Make sure you're choosing a bra that has a snugly fitting bra band that offers the right amount of support, straps that don't slip or dig in, and bra cups that fit without bulging, sagging or gaping.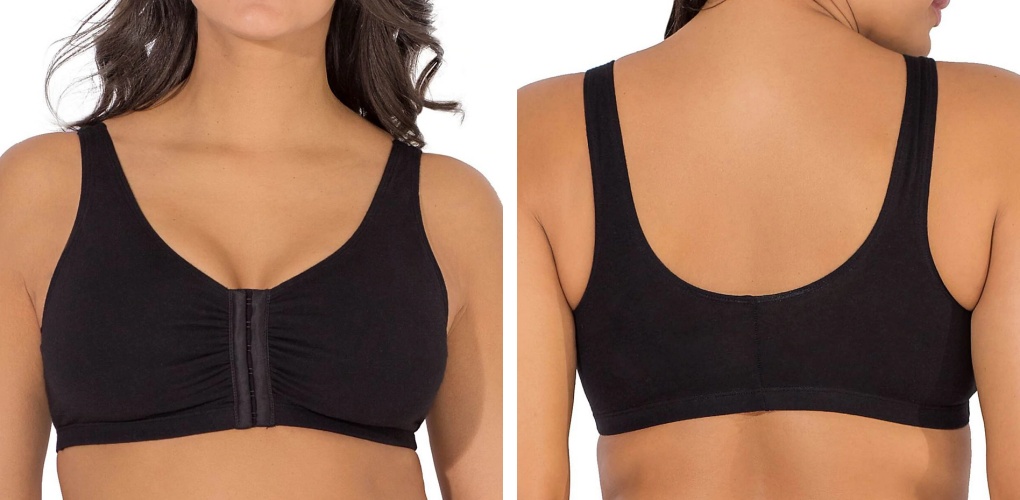 FRUIT OF THE LOOM
Looking Only At The Front Of  Your Brassiere

There may not be a closure at the back like traditional bras, and that's often the best part. Because you're not encumbered by a bulky closure you can enjoy seamless back smoothing styles, sexy halter cuts, t-back or racerback straps, and fashion forward pieces with decorative lace or statement bra straps.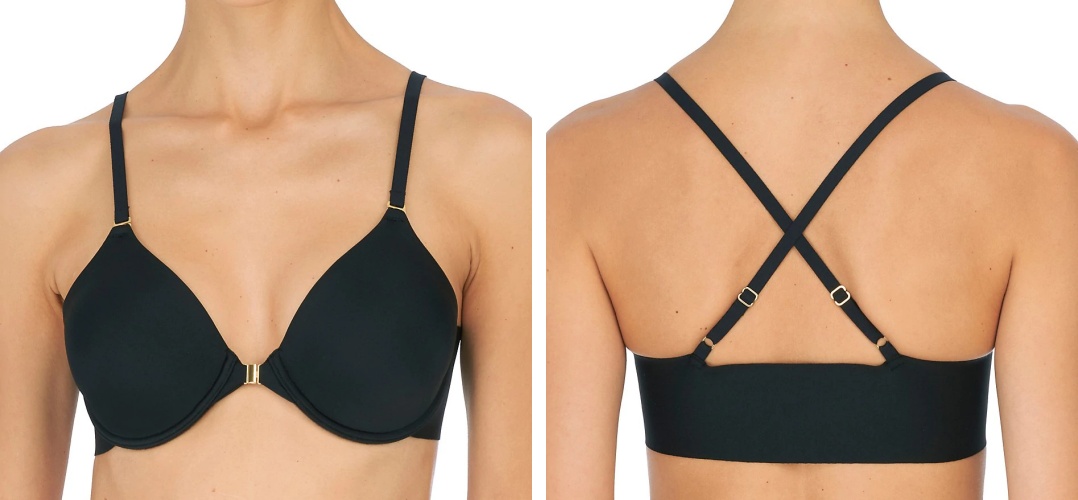 NATORI