*FTC Disclosure - If you make a purchase through a link on this site, we may receive a small commission on the transaction - at no extra cost to you.*
How To Choose The Best Plus Size Strapless Bras For Your Shape

Plus Size Strapless Bras - Despite what you've heard, plus size women CAN wear strapless bras comfortably. And, there's no need to sacrifice the support, lift, and figure flattery that you crave when going "sans straps."
Choosing a strapless style is easy peasy, with these simple tips and tricks that take the guesswork out of finding the perfect bra for your shape. We're combining our knowledge of plus-sized women's needs with our love of beautiful lingerie, for these helpful hints ...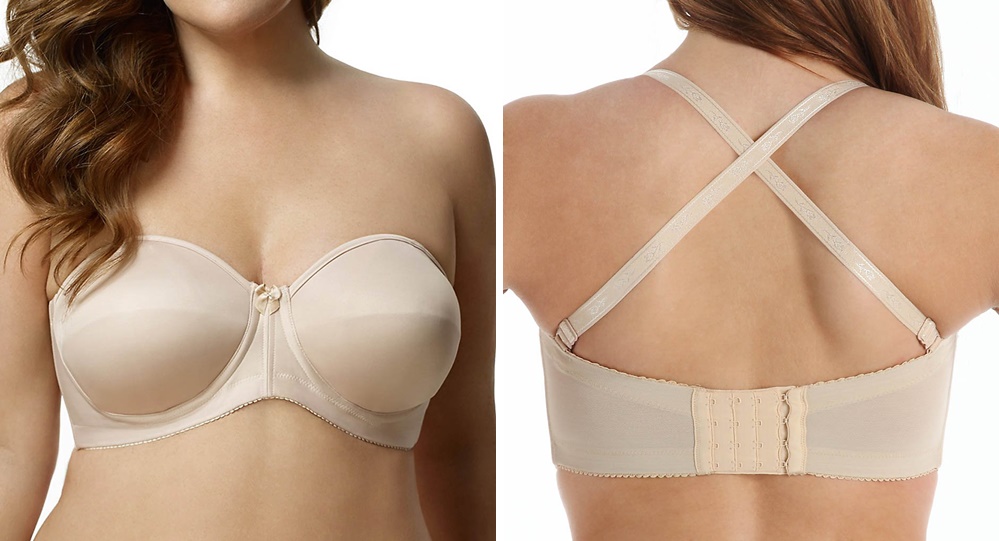 Step Up Support In A Comfortable Plus Size Strapless Bras

Bras typically provide support through the bra cups, the bra band, and the straps. By removing the bra straps, you'll need to make sure the other two elements of your bra are sufficient in keeping you supported.
Choose plus size strapless bras with a nice wide band under the bust to hug your torso and provide lift from below.
Keep your bust contained with structured, molded cups that are firm enough to keep your silhouette held in snugly, but are still flexible enough to move with you.
 Plus Size Strapless Bras = Fit Fit Fit!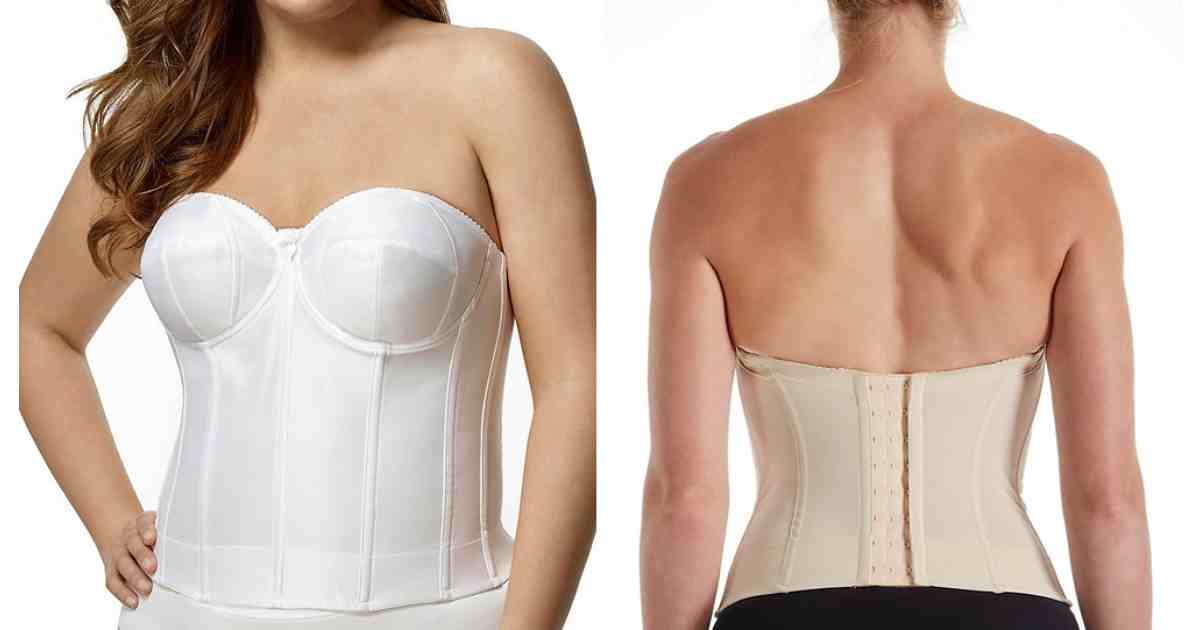 Plus Size Bras
With any bra, the perfect bra fit is paramount to looking and feeling your best, and this is even more true when it comes to strapless bras.
Plus size women know that the wrong fit leads to feeling unsupported and heavy, or squeezed and squished.
Take the time to get measured by a lingerie professional, and leave yourself enough time to try on several styles when shopping for a strapless bra.
Don't forget to move around in the fitting room to make sure your bra stays put and moves with you.
Once you nail your perfect fit, you'll instantly look and feel taller, toned, and more confident.
Beautiful Lingerie Tip
Need to stretch your budget?  Consider a convertible bra that comes with a pair of removable bra straps.
Convertible bras may be worn strapless, with their straps in the standard position, in a halter-style configuration, with only one strap in place, or with one strap that crosses the back diagonally.


 Choose A Long Line Bra Style

We love longline bras, or strapless styles with bustier-cut bodices, that provide plus sizes even more support and lift from under the bust.
Eliminate bra bands that dig into the top of your rib cage with a style that's cut longer through the torso, and helps to create a smooth and sleek silhouette that's free of any lumps and bumps around your back and mid-section.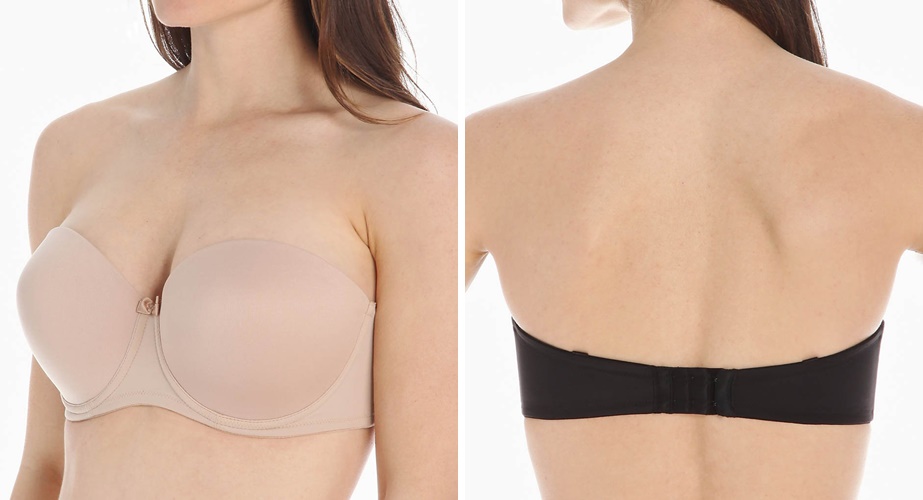 Keep Your Brassiere In Place

Nothing is worse than spending the evening hitching up a strapless bra that won't stay in place. You can't fully relax if your bra is falling down, and you're in constant fear of over exposure.
Check your strapless bra for boning that runs vertically down the sides and lies just on the outside of the cups.Even the tiniest bit of boning adds structure and stay-up powers that will keep you comfortably in place.
Additionally, a thin, discreet strip of clear rubber or silicone on the inside of the bra band will grip against your skin and keep your bra from shifting or slipping.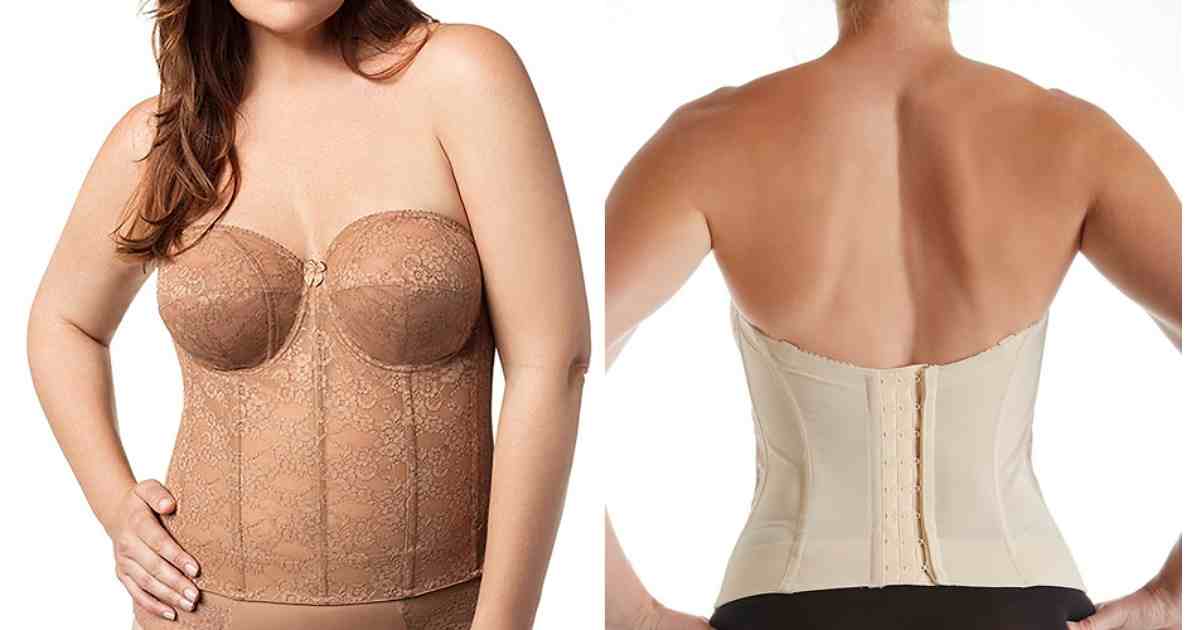 Strapless Bras
 Full Coverage Bra Cups

Plus size women favor full coverage cups that are cut a little higher on the chest and keep the bust contained and smooth.
Look for this same cut when choosing plus size strapless bras. Avoid demi-cuts or plunging pushup styles that will have plus sizes spilling over the top.
Fuller coverage cups keep your silhouette seamless and sleek. For a smooth and really flawless look, choose supportive underwire cups that are lightly lined to create a fit that's supported from all angles and will keep you comfortable throughout the day.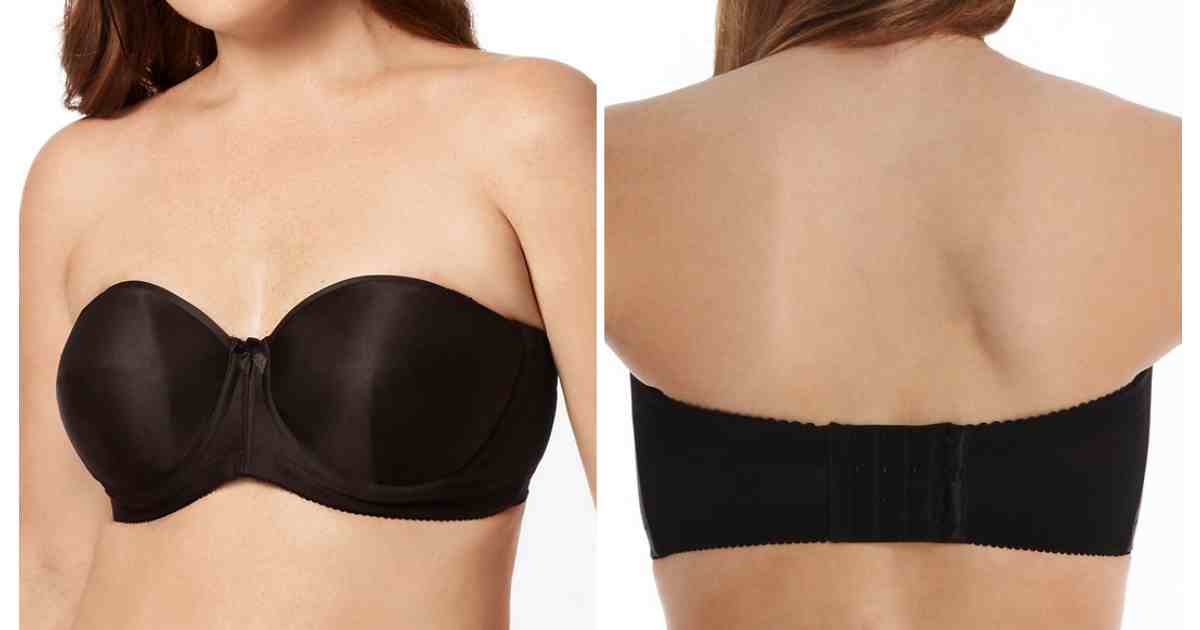 Don't Forget Beautiful Lingerie Fashion

While fit, support, and figure flattery are key elements of plus size strapless bras, this doesn't mean they need to look hefty, industrial, and plain.
The best bras are the ones that make a woman feel pampered and pretty; so don't forget to include an element of glamour in your search for the perfect strapless.
Whether it's a delicate satin bow between the bust, a silky ribbon trim, or a gorgeous color that makes your skin tone pop, it's the special details that will make your strapless bra feel like an indulgence every time you slip it on.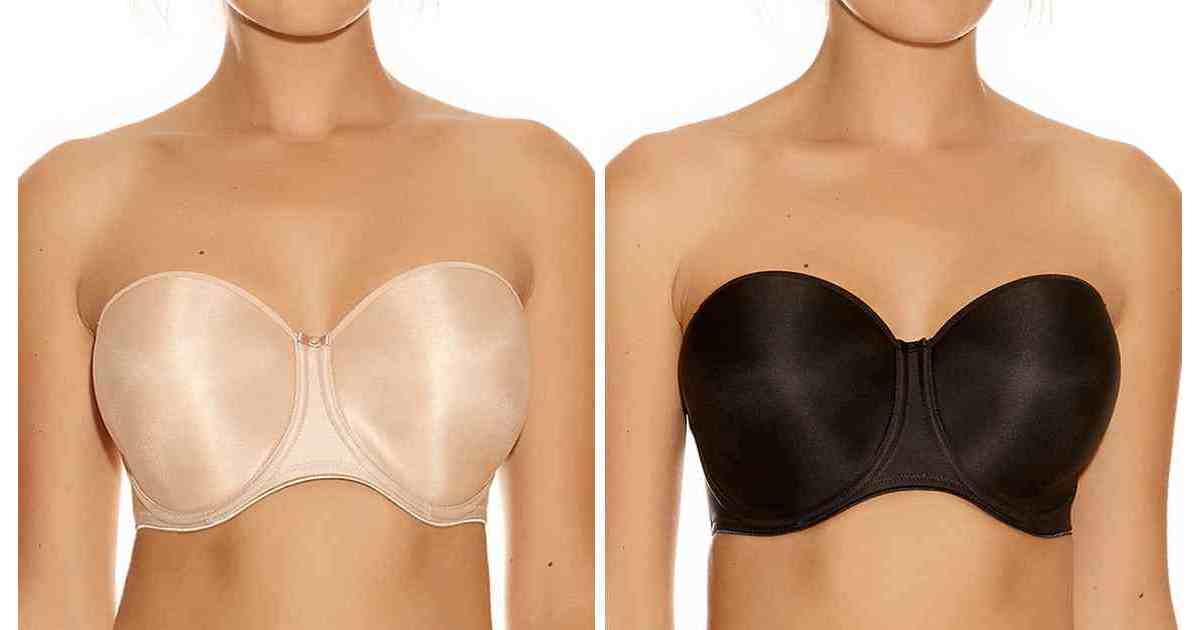 Bra Shopping