*FTC Disclosure - If you make a purchase through a link on this site, we receive a small commission at no extra cost to you.*
Why Lunaire Bras Are Fantastic For Full Busted Gals
Lunaire bras are available in a variety of styles and bra sizes that are designed specifically to fit and enhance the figure of curvier women who are well-endowed.
This range of full bras and plus size bras is created with comfort and style in mind - full-cup underwire support, wider bra shoulder straps that are padded, and flexible bra bands that offer great support.
Lunaire bras and lingerie are available in two types of bras, the traditional, self-titled Lunaire lingerie line, and the newer Whimsy series.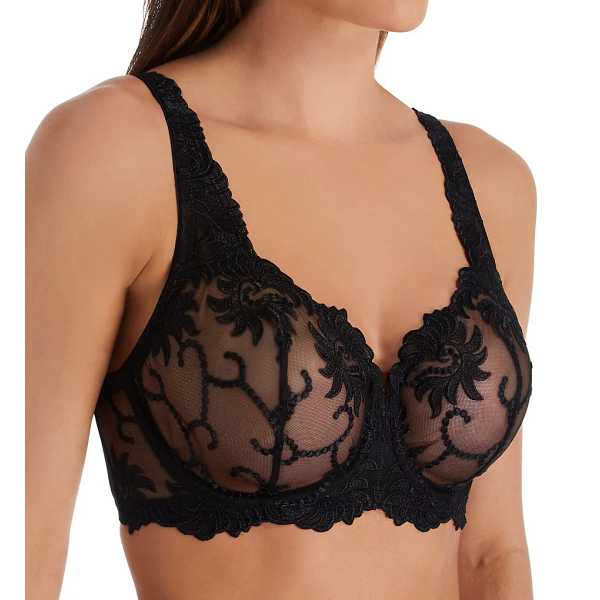 Lunaire Bras Are Available In Many Styles & Sizes

The Whimsy series is a beautiful collection, and offers vibrant, animal print-inspired brassieres with matching panties.
The nice thing is that Lunaire bras have matching panties to complete the look.
Before you start bra shopping, we've listed several common bra fitting problems and the best solutions to help you get a better bra fit.

Lunaire Bras Are A Great Fit
One of the most common problems is puckered bra cups; this means that the cup size of the bra is too large.
A short term fix is to simply tighten the shoulder straps; the permanent solution is to choose a brassiere with the same band size, but a smaller cup size. This should eliminate any puckering and / or sagging.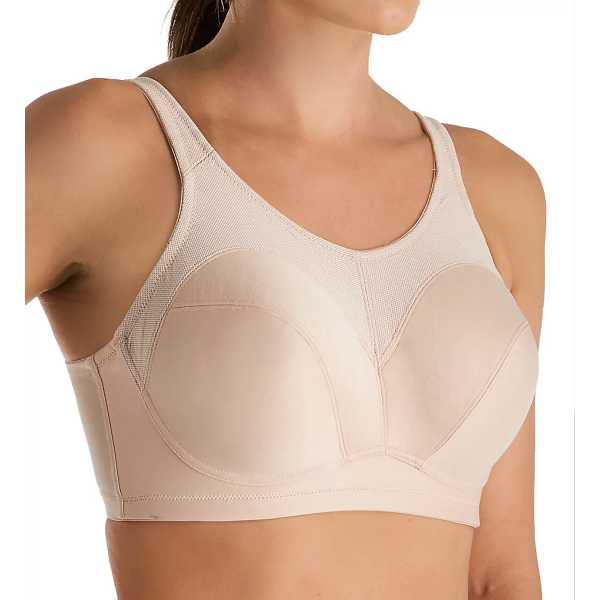 Another common problem that many experience is overage. This happens when breasts bulge over the top or sides of your bra cups.
What's the cause? It means the cups are not large enough for the breasts. The solution?  You should try the next cup size (as an example: you have a C cup, so you should buy a D cup), or opt for another style that is not as low cut.
The important thing to keep in mind is that everything depends on the shape of your breast and torso, so for the best results, always try on any brassiere before purchasing it.
Many women have one breast that is slightly larger than the other; don't worry, this is extremely common.
This bra fit problem is easily fixed by purchasing a brassiere with stretchy cups, or by using molded foam or inserts on the side of the smaller breast.
Adjusting the bra straps is another way to compensate for the difference in breast size.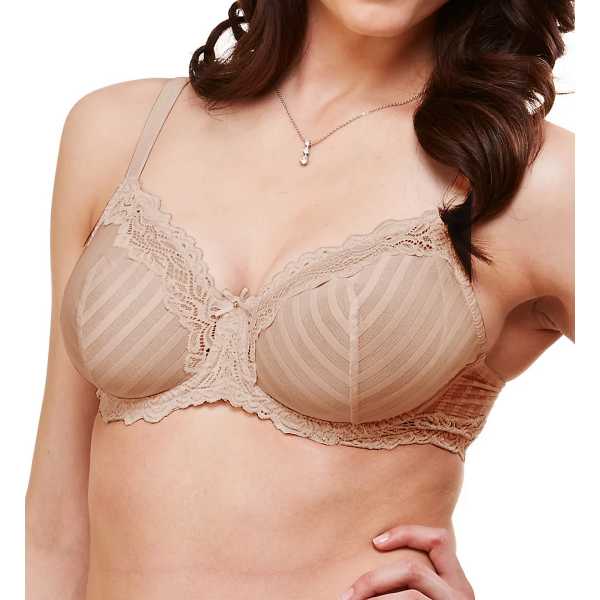 Rashes and redness underneath the breasts may be caused by a cup size that is too small, a misplaced underwire that is not fitting properly in the breast crease, or a bra that is not providing enough support to lift the breasts off the rib cage.
Opt for a bra with a soft bottom band that will provide additional support and prevent ribcage irritation.
Also consider full figure bras with structured three part bra cups that offer better support.