*FTC Disclosure - If you make a purchase through a link on this site, we receive a small commission at no extra cost to you.*
Attractive Lunaire Bras Have The Right Bra For Every Occasion
Lunaire Bras have designed a series of beautiful, sexy, comfortable full figure bras and plus size bras for women who wear a C cup or larger.
These brassieres are available in sizes C through DDD bras from department and lingerie retailers, as well as through online shopping.

Lunaire bras are designed to help each woman sculpt a flawless silhouette beneath her outer clothing, while liberating large-breasted women from the tyranny of plain, ugly, industrial-looking brassieres of yesteryear.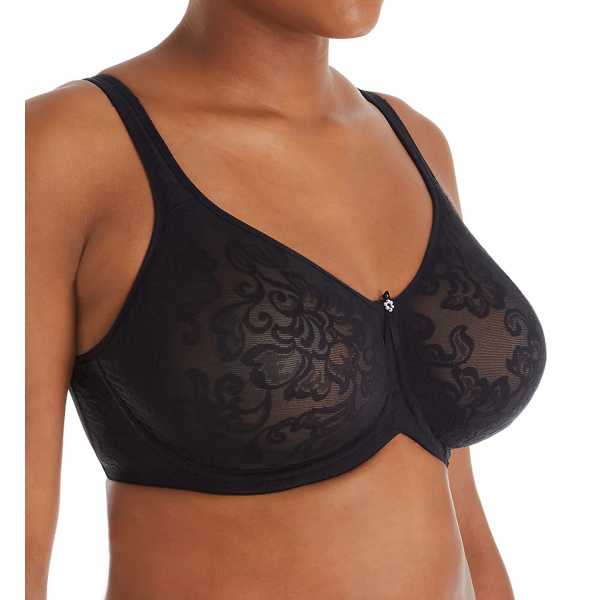 Lunaire Bras Have The Best Styles

The nice thing is that Lunaire bras have matching panties to create beautifully matched lingerie sets. There are five different types of bras currently available:
The Brussels style is crafted from black polka-dot mesh and has delicate rose floral embroidery on the cups and straps.
Underwire bras have wider comfort straps to prevent shoulder discomfort. The matching full-cut bikini panty has a polka-dot construction and rose overlay embroidery.
The Sevilla collection is a delicate white full-coverage brassiere with wide shoulder straps and a four-hook back closure.
This fully-lined bra has delicate white embroidery on the cups, straps, and bottom band. The matching Sevilla panty is lined with a nude interior and sheer white outer layer, and soft lace insets at each hip.
Lunaire's strapless bra is a nude-colored, fully-lined, front-closure bra with firm underwire support and full-coverage cups. The extra-wide back band helps ensure that these strapless bras stay in place and don't slip down.
It has historically been very difficult for buxom women to find a serviceable strapless bra for these very reasons.
Lunaire's strapless bra is designed to be simultaneously comfortable and extremely functional, even for women who have extremely large breasts to support.
The Baha collection from Lunaire Bras is a coffee-colored underwire bra that has cream-colored floral embroidery along the top of each cup.
The bra straps are slightly thinner than those found on the Brussels and Sevilla bras; however, they are still designed to provide the wearer with comfort and a high level of support without digging into the shoulders.
The Madison bra is a demi bra that is perfect for low-cut tops and dresses.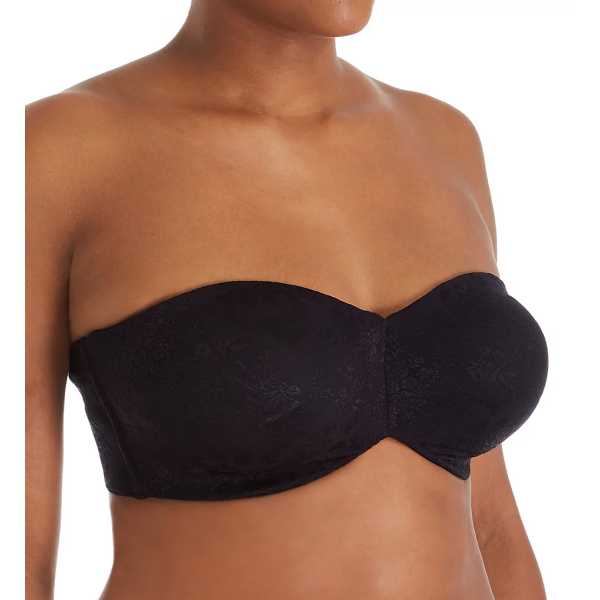 These demi cup bras have a scalloped lace edging along the top and are embellished with a embroidered jacquard pattern.
The matching bikini panty has an elastic center panel with lace sides.
Recently, Lunaire bras have launched the Whimsy collection, which is a series of matching bras and panties designed specifically for the boudoir and romantic evenings.

These sets are called Savannah, Nolita, Barbados, Aruba, and Aruba T-Shirt, and are fantastic choices for the buxom woman who wants to combine the most beautiful lingerie with a high level of function beneath clothing.
Lunaire bras and panties are currently available for purchase at Lunaire boutiques in Alaska, Arizona, California, Florida, Illinois, Louisiana, Maryland, Michigan, Missouri, Montana, North Carolina, Nevada, Ohio, Oregon, Tennessee, Virginia, and Washington State.
They are also available for purchase at fine lingerie retailers throughout the United States and Canada.