*FTC Disclosure - If you make a purchase through a link on this site, we may receive a small commission on the transaction - at no extra cost to you.*
Bali Bras Guide
Bali Bras - Whether you're looking for practical underwire bras or comfy wirefree bras for everyday wear, Bali lingerie has you covered.
This popular North American lingerie manufacturer is among the largest in the world, and offers lingerie drawer basics that generations of women have come to rely on throughout the years.
Bali Bras And Lingerie
With a wide variety of lingerie undergarments to suit almost every clothing type, Bali's forte or strength is their collection of everyday bras and panties.
Comfortable and affordably priced, most bra styles average under $30, making them a favorite of value minded women. Let's take a closer look at some of their most popular styles.
For basic everyday bras that have a reliable bra fit, Bali bras can't be beat. They offer many types of bras that cover the following:
seamless bras
soft cup bras
T-shirt bras
Bali Bras: Underwire Bras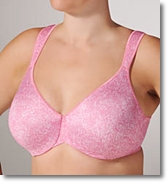 One of their most popular bra styles is the Bali Live It Up Underwire Bra 3353. This underwire brassiere is popular with full figured women who want a smooth look.
It has structured, seamless bra cups with extra support along the sides which is great for preventing side spillage – a problem many women experience, but are too shy to admit.
It is available in C to DDD.
---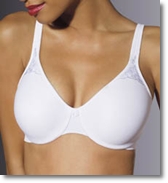 Another popular underwire bra is the Bali Passion Seamless Minimizer Bra 3385. If, you're in the market for minimizer bras with good support, this is a great choice.
Designed to minimize up to 1 1/2" this microfiber bra offers full, smooth, seamless bra cups and padded bra straps for a more comfortable fit.
It is also available in wide range of sizes from C to DDD cup.
Softcup Bras
If, underwire bras are not your cup of tea, Bali offers several wireless bras that many women swear by.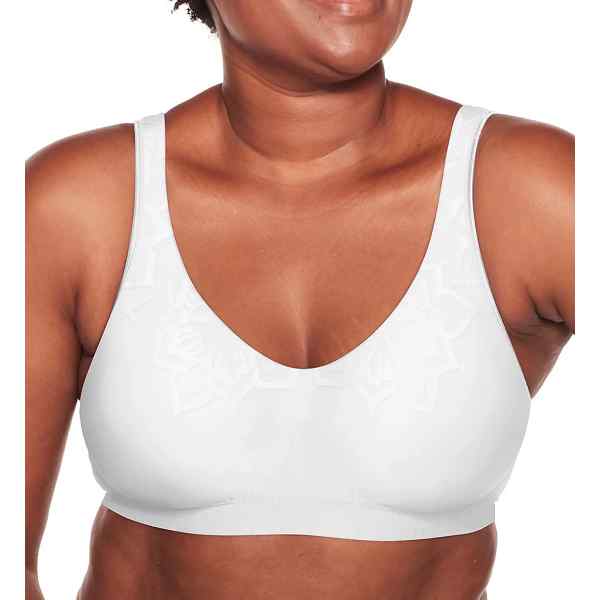 The Bali Passion Wirefree Bra 3389 is very popular for its smooth look and overall comfortable fit and feel.
These popular bras offer the benefit of double ply fabric and molded seamless bra cups that prevent any important areas from showing; very important if you're working in an office environment.


Finally, the Bali Comfort Crop Top 103J is a favorite softcup bra that many women prefer for after work, weekend wear, or even to sleep in.
Made of smooth and stretchy microfiber these bras do not have traditional molded cups, and offers full unstructured coverage. As a result, it has a more flexible fit than typical softcup bras.
Shoulder straps are much wider and more comfortable than regular bras because they distribute the weight more evenly along the shoulders.
And, no bra hooks means that you pull it over your head, instead of fastening it in the back. A bonus for women who don't like back closure bras!