*FTC Disclosure - If you make a purchase through a link on this site, we receive a small commission at no extra cost to you.*
Bali Bra - The Most Popular Styles

Bali Bra Styles - Busy lives are par for the course these days. Early mornings and late nights with lots of to-do lists in between.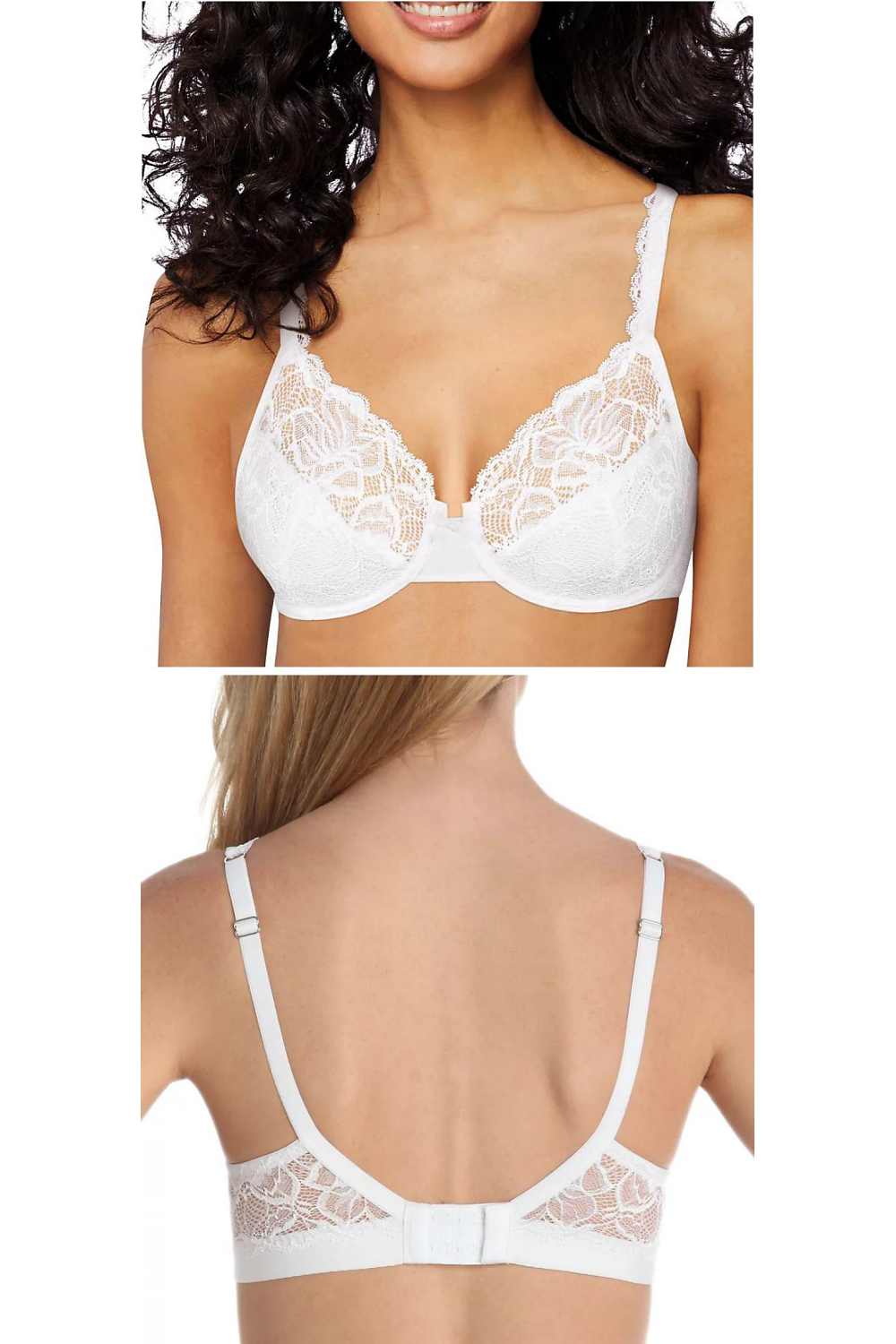 And, as tempting as it may be to grab the first bra when you're getting dressed, taking a few moments to choose the right lingerie undergarments can do wonders for looking and feeling wonderful - and be a great confidence booster. 
No one understands this better than Bali lingerie, a well-known  lingerie undergarment manufacturer that has been designing intimate apparel since 1927.
From classic T shirt bras to comfy wireless bras, Bali offers an amazing selection of practical and feminine bra styles that are perfect for everyday wear.
Functional and affordable - the best part is, Bali bras won't break the bank. Here, we take a closer look at a few of their most popular bra styles.
---
Bali Bra Style Guide

Underwire Bras - These styles offer the advantages of a great bra fit and hold their shape well. Comfortable for everyday wear with adjustable bra straps and an easy stretch, they offer an impressive range of styles.
T shirt bras

Full figure bras
Plus size bras
Wireless bras

For plus sizes, Bali has a great reputation for comfy bras  that have smooth cups, wider bands and great support and lift that help prevent sagging.
---
BALI BRAS
T Shirt Bras - With stretch styling and seamless cups, T shirt bras are the perfect pick for close fitting clothes like knits, tank tops, sheer tops and blouses. 
Silky smooth with a minimalist look, they're designed to fit flat and close to the body for an invisible profile.
Bali offers a great selection of both underwire and wirefree styles.
Lightly padded cups are ideal for those times when you want to add a gentle boost to your cleavage.
Wider bra straps ensure that the bra does not shift about and remains in place.
Popular T shirt styles include - 
Comfort Revolution Wirefree Bra
Comfort Revolution Front-Close Underwire Bra
One Smooth U Dreamwire Underwire T-Shirt Bra
T SHIRT BRAS
Full Figure Bras - When it comes to fuller breasts that have need for generous shaping and easy tailoring, Bali delivers.  Their full bras are known for providing great support with a smooth flexible fit. 
With style details that include fuller "comfort cups", seamless sides, a signature "U back", and chafe-free styling, it's easy to see why they are so popular.
Whether it's underwire or wirefree styles that you want, Bali lingerie has a fantastic selection for everyday wear.
Favorites include -
Double Support Lace Wirefree Spa Closure Bra
Passion For Comfort Back Smoothing Underwire Bra 
Beauty Lift Invisible Support Underwire Bra
FULL BRAS
Plus Size Bras - Sure, it may seem like a simple bra will get the job done, but if you find that you need additional support and your bra band size is between 32 and 50, it's time to take a look at Bali.
What is the special appeal of Bali plus size bras? 
Known for consistency in fit and great quality, Bali brings together everything that works - and the unique details that make their bras so comfortable. 
Many styles offer multi-part cups, cushioned tipped underwires, taller sides, back smoothing and wider supportive straps.
With a surprisingly extensive selection of plus size and full figure styles - from everyday underwire bras to specialty convertible bras, Bali has you covered.
Popular plus size styles to consider -
Flower Bali Underwire Bra
Passion for Comfort Minimizer Underwire Bra
Comfort Revolution Shaping Wirefree Bra
PLUS SIZE BRAS
Wireless Bras - Beyond  traditional underwire bras that take us through the the busy day, wireless or wirefree bras are the quintessential comfortable pick for after work, weekends and any time we just want to kick back and relax.
With elements that include soft stretchy fabrics, seamless sides, comfort straps and underbands and special knit-in zones for additional targeted support, these award-winning styles are designed to move with you for a wonderful fit.
Bali bra favorites include - 
Double Support Cool Comfort Wirefree Bra
Comfort Revolution Shaping Wirefree Bra
Smooth U All-Around Smoothing Support Bralette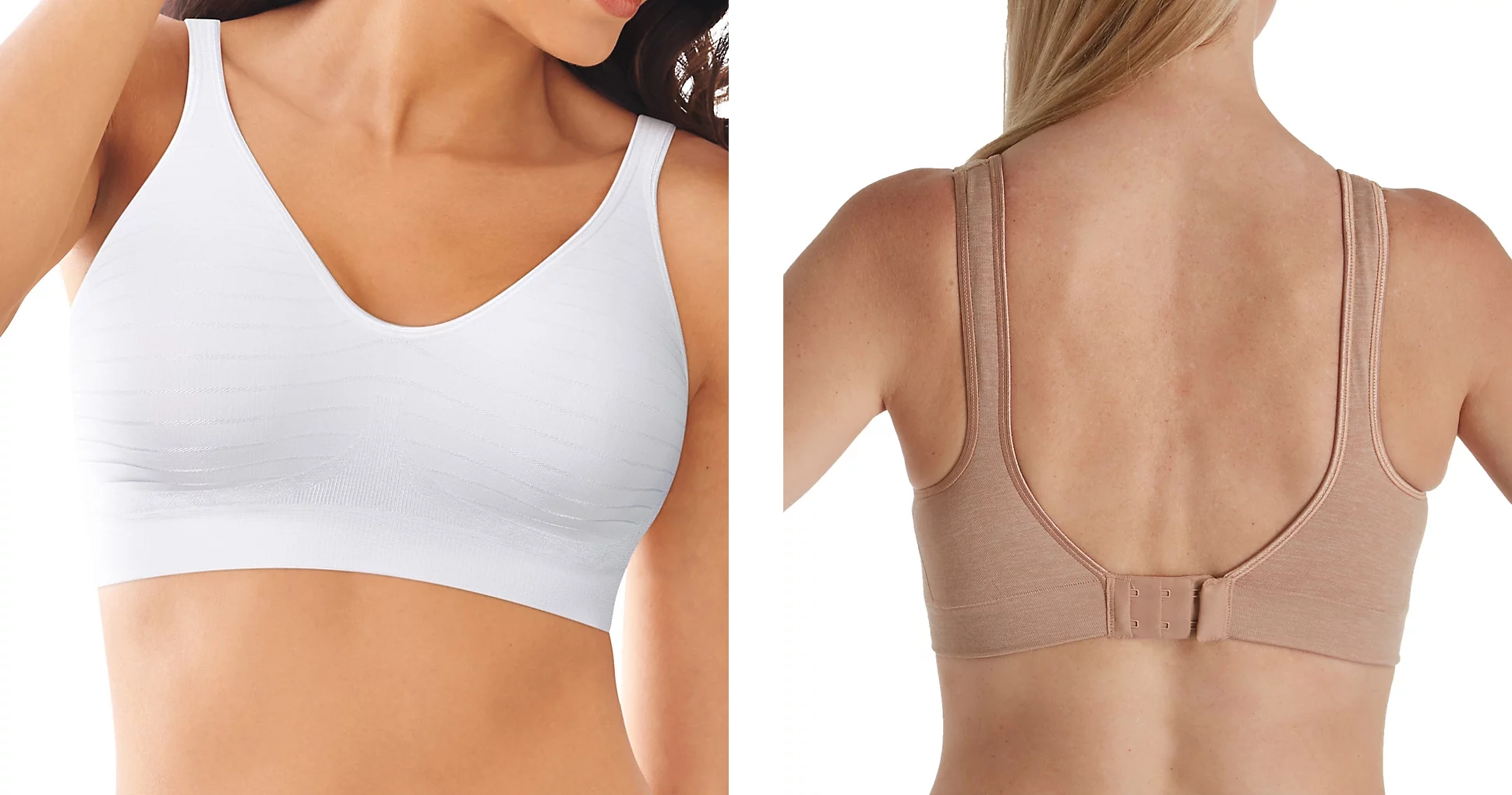 WIREFREE BRAS