*FTC Disclosure - If you make a purchase through a link on this site, we receive a small commission at no extra cost to you.*
Cotton Robes - Tips On The Best Styles For Your Silhouette

Cotton Robes - When it comes to shopping for robes and sleepwear, half the battle is knowing the styles that suit your silhouette. Are you tall, athletic, petite or curvy? With an ostensibly endless mix to choose from, cotton robes are the standout for everyday wear.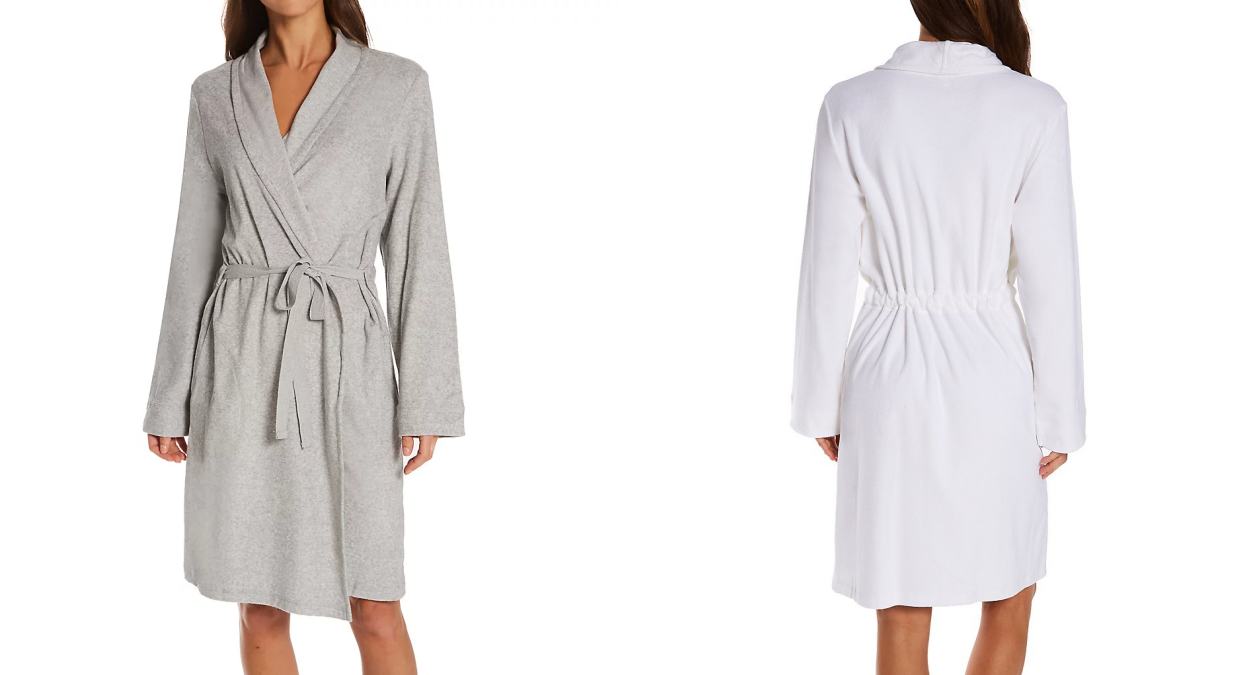 Comfortable and refreshingly simple, cotton is a natural, hypoallergenic and breathable fabric, which also makes it a great option for sensitive skin.
Whether you have a yen for lightweight waffle robes, sleek spa robes, or cozy terry cloth robes, finding one that you'll love to wear is easier than you think.
Below, we take a closer look at the best styles (and make some suggestions) for an array of silhouettes.
---
Cotton Robes For Tall Silhouettes
Taller women are fortunate to look great in and have their pick of just about any style of cotton robes.
They can pull off classic long robes and more voluminous styles too, like sweeping robes or dramatic swing style peignoirs and caftans that are often too bulky or overwhelming for petites.
Knee length and above the knee short robes are also a fabulous option for taller silhouettes.  A chic and sensational pared down look like a waffle weave robe is a great way to show off long beautiful legs to advantage.
---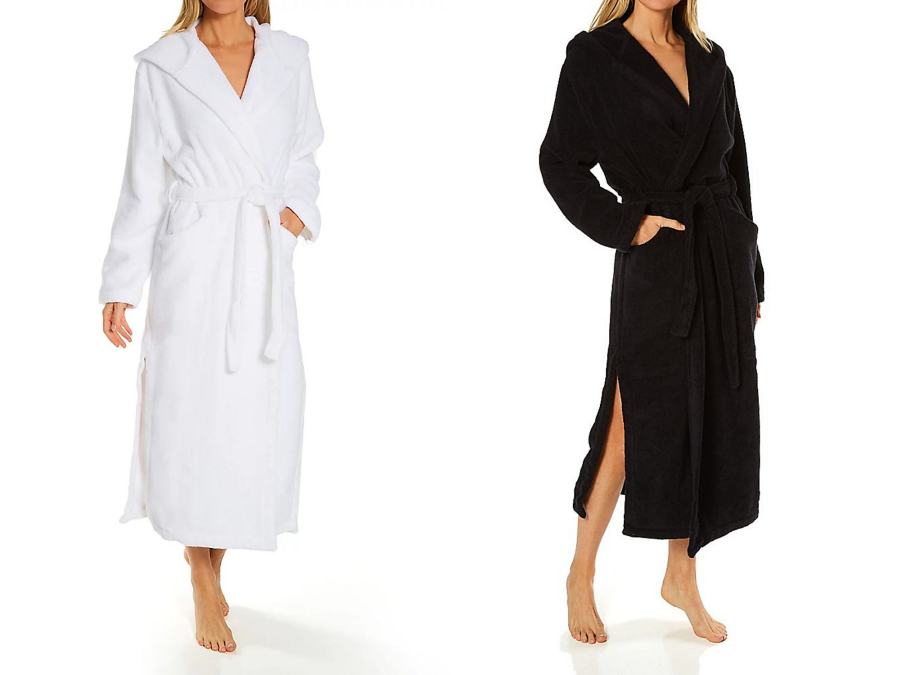 SKIN
---
Robes For Petites
Petite silhouettes are lucky when it comes to finding cotton robes that are the perfect length, and are able to wear delicate sweeping styles that taller girls often cannot.
Just be careful not to choose a bathrobe that's too voluminous – keep the silhouette slim and streamlined and not overwhelmed by too much fabric.
Alternatively, it's easy to add length by showing off your legs in a shorter robe, but make sure that the style you choose does not cut your legs off right at the knee.  Your best bet is to choose either a very long robe or very short style.
If you're looking for a robe that's bold and unique, consider a kimono style cotton robe to add some volume to the top of a thin frame.
---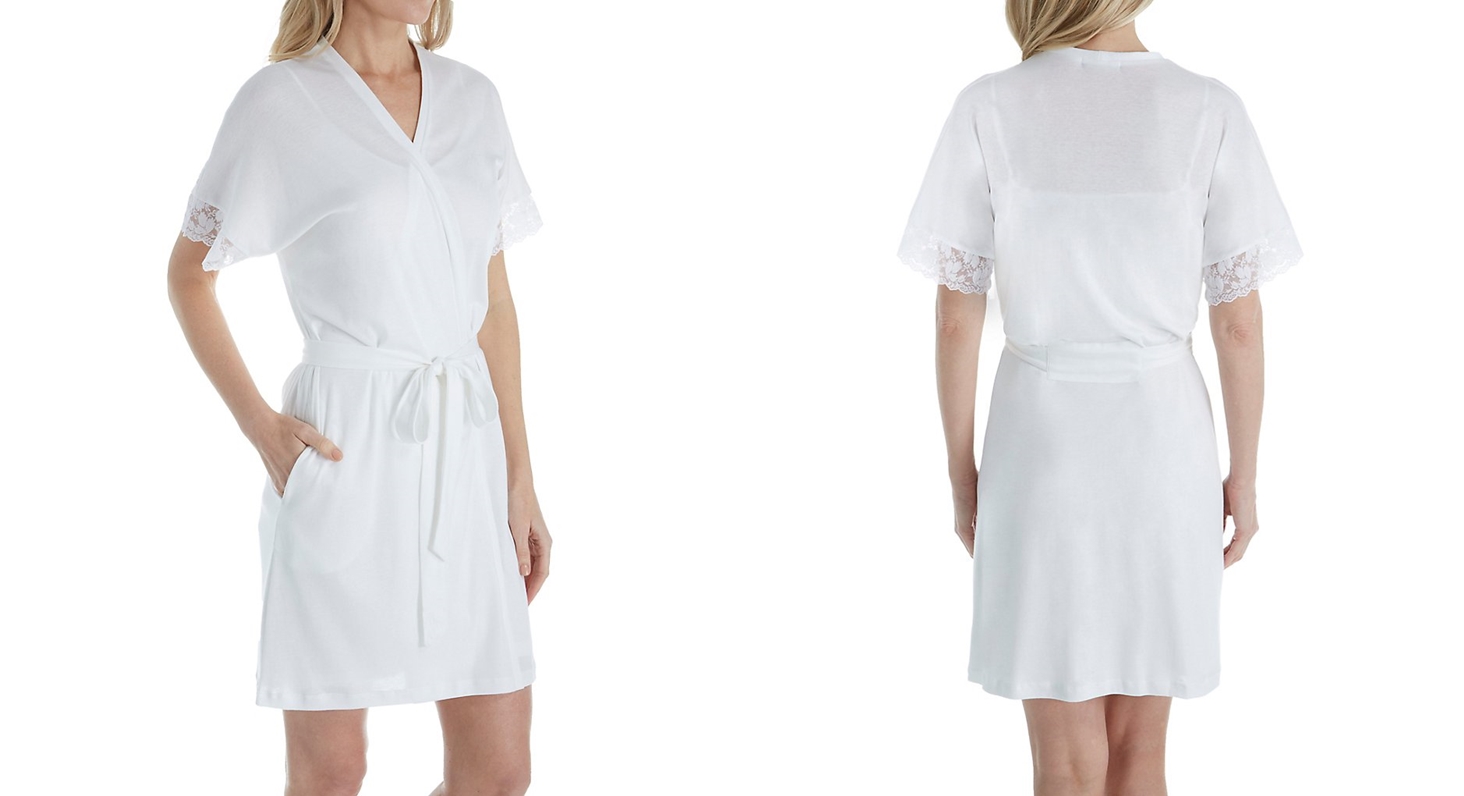 P-JAMAS
Looking to give the gift of a bathrobe?  Opt for a wrap robe  in a neutral color of medium weight and length with a slight texture and a loose belt closure. Adding a monogram to the back or lapel can be a nice personal touch.
---
Cotton Robes For Plus Sizes

The key to flattering curves and plus sizes is to avoid covering yourself with too much fabric that can unfortunately overpower any shape.  Instead, consider the following tips - 
Little details that add a hint of skin, like ¾ sleeves that show off your wrists or a beautiful neckline

Long robes with thigh high side slits to show off lovely legs
A wrap robe with a plunging neckline, left open just enough to hint at a beautiful décolletage

Strategically showing off your shape with stylish detailing breaks up the lines and creates a more flattering figure, rather than trying to hide behind a cotton bath robe with too much fabric, or a look that's too covered from head to toe.
---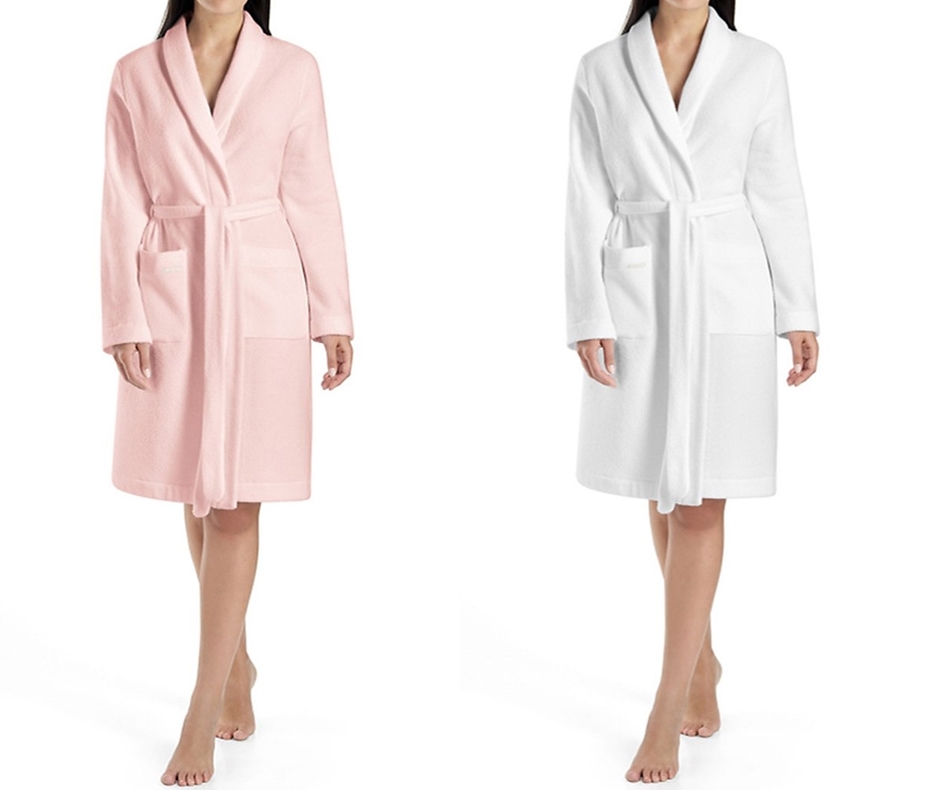 HANRO
Ladies Robes For All Shapes
No matter what your shape, size, or build, the universal fundamental of looking great in a cotton robe is to choose a style that does not overpower your silhouette. 
Also, from petites and curvy, to plus and slender, every woman can benefit from a little definition at the waist.
Whether you're showing off the curves you've already got, or looking to create the illusion of an hourglass figure, nothing makes a bathrobe look better than a tie or sash that's cinched at the waist. Keep in mind that -

Plus size and curvier shapes look best in wider belts
Petite shapes should opt for skinny style ties that won't look too bulky
P-JAMAS