*FTC Disclosure - If you make a purchase through a link on this site, we receive a small commission at no extra cost to you.*
The Best Lunaire Bras Come In A Variety of Bra Styles
Lunaire bras come in a variety of bra sizes designed to fit and enhance the lush shape of the buxom, zaftig, or Rubenesque woman.
These types of bras are beautifully built to very exacting standards.
Lunaire full figure bras feature full-cup underwire support, wide shoulder straps, and wide bottom bands that result in an enticing brassiere that is simultaneously comfortable to wear.
Additionally, Lunaire bras come in two product lines: the flagship and self-titled Lunaire bras and lingerie line, and the newer Whimsy series.
The Whimsy series was only recently released, and contains a series of vibrant, often animal print-inspired bra with matching panties styles.
Lunaire bras and lingerie have matching panties that can be worn to complete the ensemble look.
Lunaire Bras Come In Popular Styles
When bra shopping, buxom women have frequently had to contend with an extensive series of bra fitting problems. Thankfully, many of these have easy (if not immediately obvious) solutions.
One of the most common problems is puckered bra cups; this means that the cup size of the bra is too large.
A short term fix may sometimes be obtained simply by tightening the shoulder straps of the brassiere; however, the permanent solution is to purchase a brassiere with the same band size, but a smaller bra cup size.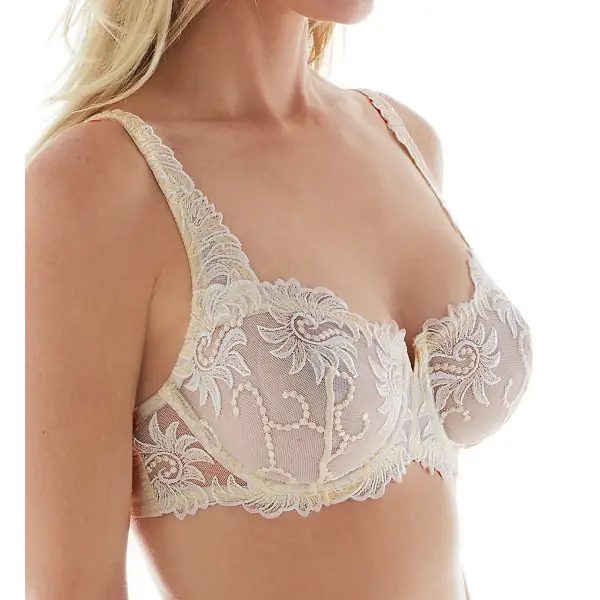 Another common problem occurs when breasts bulge out of the tops of the cups.
It may mean either that you should purchase the next cup size up, or purchase a bra that is not as low cut.
This depends on the shape of your breast and torso; for the best results, always try on a new bra style before purchasing it.
Many women have one breast that is slightly larger than the other; this is extremely common.
Bra fit problems caused by this can be remedied by purchasing brassieres with stretchy cups, or using molded inserts on the side of the smaller breasts.
Adjusting the straps is another to compensate for the difference in breast size.
Rashes and redness underneath the breasts may be caused by a cup size that is too small, misplaced underwire that is not fitting properly into the breast crease, or a bra that is not providing enough support to lift the breasts off the rib cage.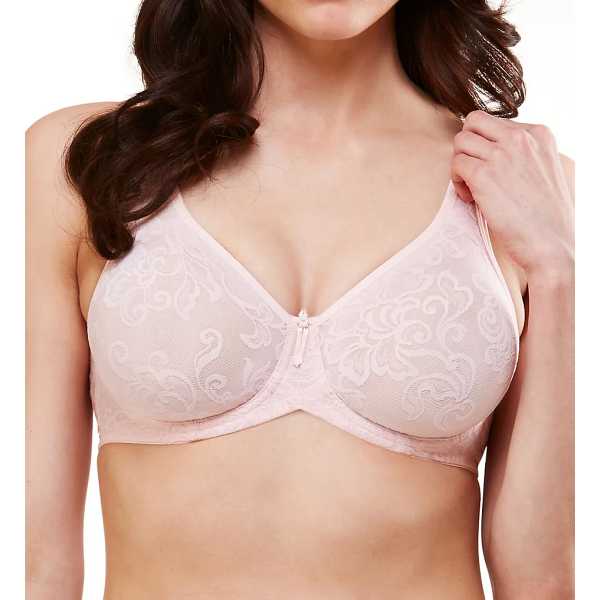 Choose a bra with a soft bottom band; this band will provide additional support and prevent ribcage irritation. Also consider a bra with cups that are very supportive, such as those crafted from two or three different segments of fabric.
Lunaire Lingerie
Lunaire bras come in a variety of sizes, styles, and designs that are sure to please women of all ages, body types, and fashion sensibilities.
There are:
virginal white bras
sexy animal print bras
delicate lace bras
sexy sheer bras
...plus a great selection of plus size bras and plus size lingerie that ranges from supportive and practical to sexy and sublime. Check them out today!