*FTC Disclosure - If you make a purchase through a link on this site, we receive a small commission at no extra cost to you.*
Lingerie Guide To Chemise Sleepwear
Chemise sleepwear has never been as popular as it is today. Not sure what tickles your fancy? A silk chemise or satin chemise?
Shopping for these short night gowns or slips can be overwhelming with so many different styles to choose from.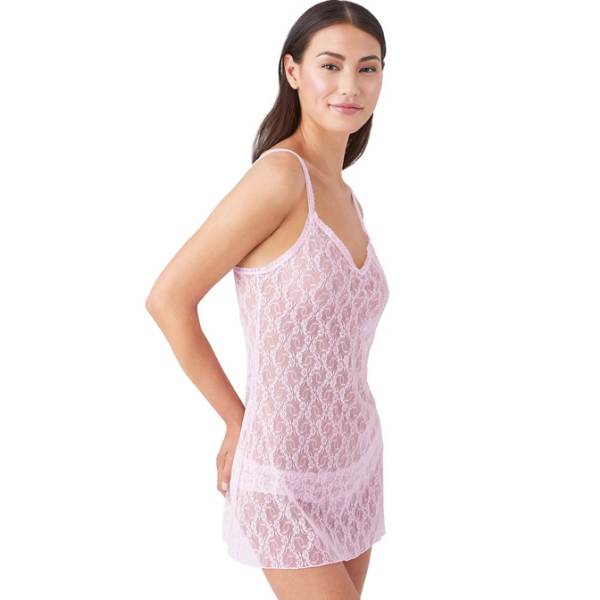 Stretch chemise lingerie and ladies sleepwear styles have never been yummier...whether you shop at the mall or buy online lingerie you'll find a smorgasbord of slips and chemises to tempt you!
Whether you want simple chemise sleepwear for yourself or exotic lingerie for your honey, you'll want to read the tips in the lingerie buyers guide.
No longer seen as basic and ho hum, lingerie slips are now sensational lingerie "must-haves" - nightgowns and sleepwear, corset and bustiers, and even shapewear lingerie are now basics for any well chosen lingerie wardrobe.
Chemise Sleepwear

Chemise in stretch lace - whether it's silk or satin, or a seductive black mesh chemise, a short chemise is an essential part of any lingerie wardrobe, and a great way to feel sexy and beautiful.
Fabric choices are endless - from womens slips in cool cotton for warm summers to a simple satin halter chemise for that special outfit.
Lingerie slips range from extra-small chemises to sleepwear chemise plus size, and 6X to beyond.
You'll find a lingerie slips with stretch fabrics such as lace, cotton, and mesh, or anything with spandex will have a better give and an easier fit.
Womens slips can come with fitted or loose tops with cap, bubble (puffy), or long sleeves, and long flowing princess, or short fitted curve-caressing skirts.
Other styles like the babydoll chemise are short, flirty and come with matching lingerie undergarment. panties. Yet other slip lingerie styles have thin satin or stretch elastic spaghetti shoulder straps, and form fitted bodices.
Looking for risque lingerie? A chemise with a sexy bra might be what you're looking for. These slips are often at the top of the list for sexy bride lingerie and honeymoon lingerie.