*FTC Disclosure - If you make a purchase through a link on this site, we receive a small commission at no extra cost to you.*
Chemise In Stretch Lace - The Best Tips and Tricks

What is special about a chemise in stretch lace? A lot! It's short, it's  sassy, and it's one of the most popular beautiful lingerie styles on our list. It's also an easy way to add a touch of inspiration to your intimate apparel and sleep wear collection.
Chemises are often called slips and come in a wide variety of silk, satin, microfiber, mesh, cotton and other fabrics. But, the jewel in the crown that really stands out? In our humble opinion, it's the sensational chemise in stretch lace.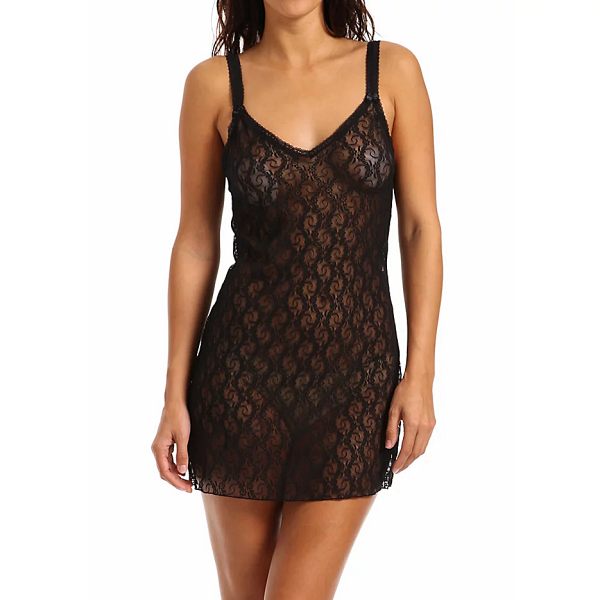 How to describe it best? Beautiful lingerie that's chic and feminine, and wrapped in an ensemble of glamour - what's not to love?

Want to know more about this intimate apparel favorite? Below, we share answers to your most frequently asked questions, and tips and tricks on how to wear it best.
B.TEMPT'D
What Is A Chemise In Stretch Lace Worn For?

If you've never worn one before, you may wonder, what can a lace chemise be worn with, and how can it work for you? Great questions!  

The short answer is chemises can be worn with just about everything in your closet, and they suit almost every shape.
Super versatile with an easy curve-hugging fit, they can be used as a slip during the day, loungewear after work, and as sleep wear at night.
And, the icing on the cake?  Lace chemises are a great option when you're dressing to impress that someone special in your life.
How To Wear Chemises

Like the idea of but not sure how to wear a chemise in stretch lace? Looking for some inspiration? Here are a few great ideas to try -
Add a touch of style to business wear during the week with a spaghetti strap chemise under your favorite dress, or shirt and skirt combination for a polished and professional look
Looking to style up your weekend wear? Pair a pretty lace chemise under a sheer summer dress for a chic summer look that's perfect for lazy summer barbeques and trips to the farmer's market
Want to add a little glamor to a romantic evening? A chemise in stretch lace in your favorite color is one of the best ways to channel a sexy look
OH LA LA CHERI
Chemises - A Quick Look Back

Though it may seem hard to believe, chemises have a rich history and been around for hundreds of years.
Early styles were purely functional, resembling a long flowing shirt that acted as a buffer between the skin and clothing.

Over time they evolved, morphing from a plain and practical basic to the much-loved lingerie favorite that we know today.
Is A Chemise A Nightie?

Yes, yes and yes! One of the best things about it is its flexibility. A chemise in stretch lace can definitely be worn as a nightie.

A great choice for today's on the go lifestyle, lace chemises are an easy night wear solution that can take you from a busy work day to a relaxed evening in the blink of an eye.
Cute and casual - soft stretch knit cotton or modal with lace detailing along the neckline and hem

Stunning and sexy - all lace chemises or ultra fine mesh styles with lace inserts and / or embroidered accents

The bonus? Because it's s-t-r-e-t-c-h lace, and very lightweight, it's one of the most comfortable sleep wear choices that our readers have come across.
Did You Know?
A slip or chemise in stretch lace is a great way to stay cool if you find you're too warm when you sleep.
What About Coverage?
Like the idea of adding a chemise in stretch lace to your boudoir or daily repertoire, but not sure how to start? Here are a few things to keep in mind when it comes to styles that are easy peasy enjoyable.
Look for styles that you'll be comfortable wearing for several hours. Not a fan of spaghetti straps and want more coverage? No worries. Chemises and slips with wider or criss-cross straps or built-up shoulders offer great upper coverage that doesn't slip about so easily
Not sure about length?  Above the knee-length offers good versatility with shorter skirts and dresses. For greater lower coverage, consider midi, calf-length or longer
For an easy forgiving fit and cozy comfort that feels like you're wearing nothing (well, almost nothing!), avoid heavy or dense laces that don't offer much in the way of stretch. They can be quite uncomfortable and too warm to wear

Look for chemises in soft lightweight nylon lace with lots of stretch that will move with you (and not against you) as you lounge and sleep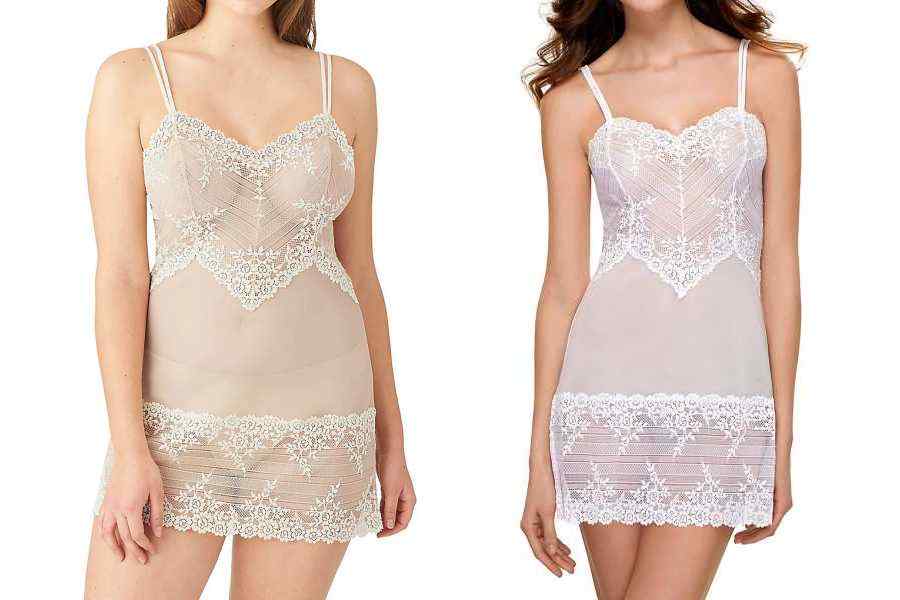 WACOAL
What Are The Best Colours?

We get it. Choosing the wrong colour can be disastrous. And, choosing the right one can be downright tricky.
So, it goes without saying that it's a frequently asked question - what's the best colour for a chemise in stretch lace? And, our answer is - wear the colours that you like and feel comfortable with.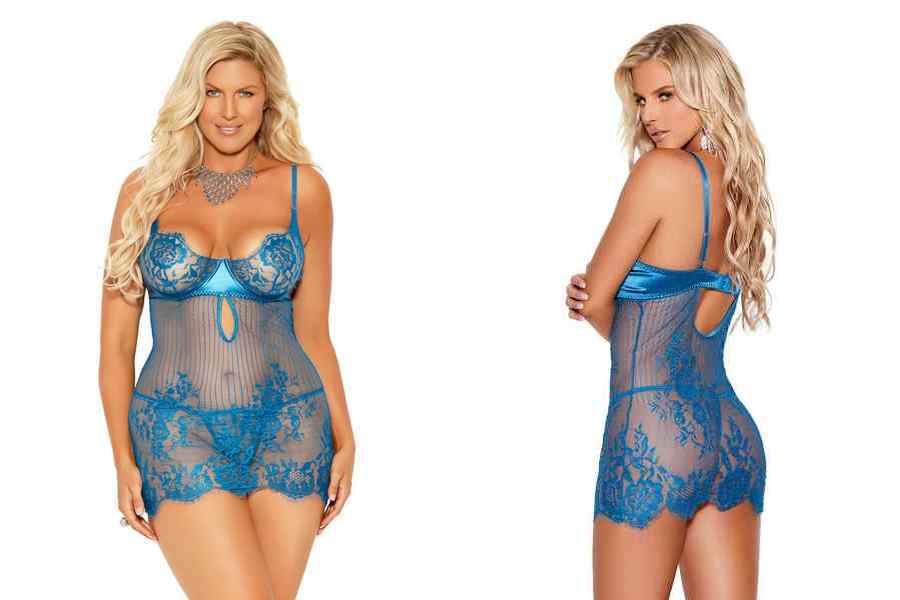 ELEGANT MOMENTS
One of the best things about chemises and slips is that they're available in a wonderful rainbow of shades to suit every occasion and desire. 
Neutral colours such as white, eggshell, black and skin-tone are great chemise basics that can be worn with a multitude of favorites. They're a safe option choice if it's your first chemise

Love variety? If you're feeling more colourful and want to add a dash of whimsy, consider a richer hue like red (always popular, and not just for Valentines Day. It can be worn all year), pink, lilac, blue or emerald? 

Looking for a showstopper with a hint of luxe? Consider a chemise in stretch lace with contrasting colours; a red or black chemise with scalloped white or ecru embellishments. Perhaps an icy pink lace chemise nightgown with hot pink trim? Or, an exotic print or pattern with tone on tone detailing?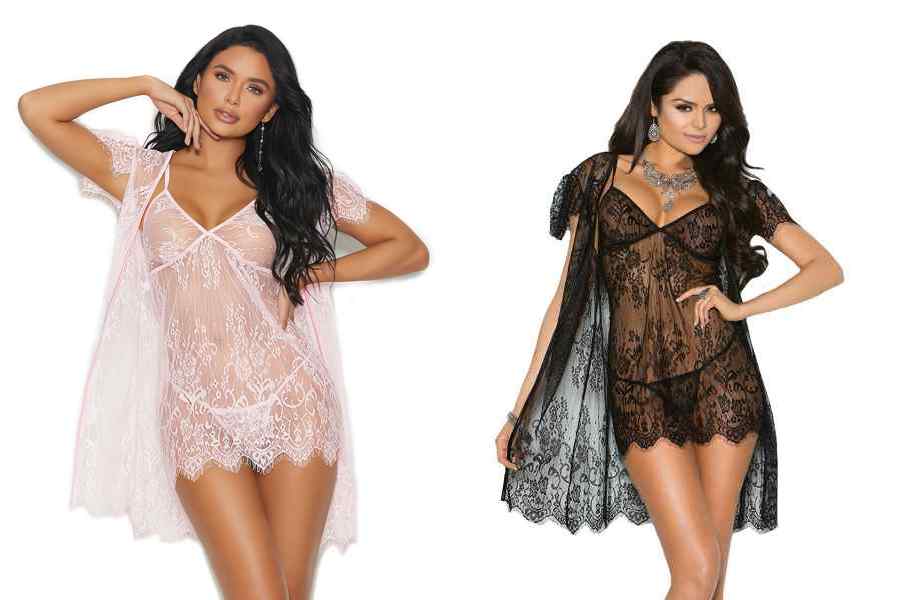 ANGELIQUE