*FTC Disclosure - If you make a purchase through a link on this site, we receive a small commission at no extra cost to you.*
The Elegant Bridal Lingerie Guide - 5 Reasons You'll Love The Look

The Elegant Bridal Lingerie - When it comes to beautiful lingerie on your wedding day there are limitless possibilities for an elegant look.
Naughty, nice, sugar, or spice – there's no shortage of intimate apparel that can suit any woman's personal preferences. But, when it comes to your wedding day, brides often favor a look that's romantic and elegant, over edgy, sporty, or basic.
We've uncovered the reasons why the elegant bridal lingerie look is so popular and are sharing our top 5 with you. Don't be surprised if you join the ranks of brides everywhere that fall head over heels with this lovely look.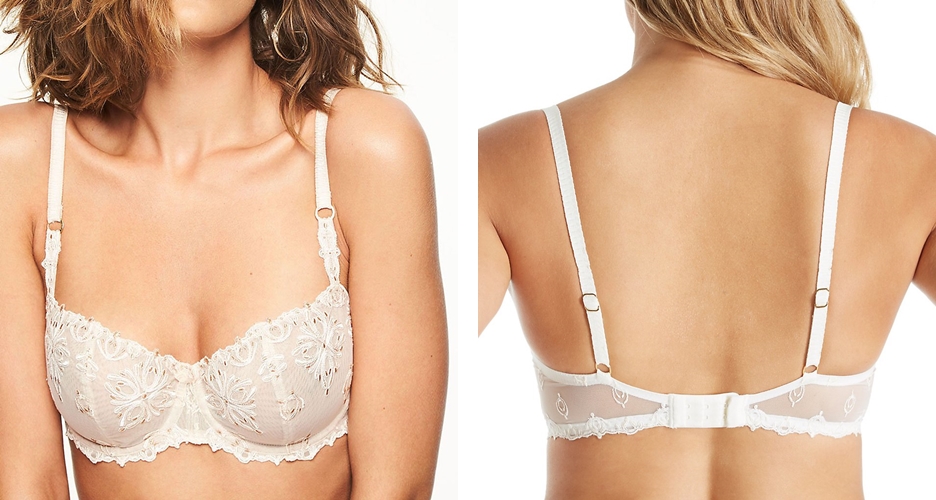 The Elegant Bridal Lingerie Secrets
It's Timeless - Years from now, when you think back to your wedding day you don't want to cringe at a look that screams dated makeup, hair, or bridesmaids dresses, and the same applies for your lingerie choices. 
An elegant lingerie look is classic and always in style, no matter what year it is.
Choosing styles that are polished, pretty, and timeless guarantees that you'll always look back at your bridal lingerie with pride.
You may even still wear some of your wedding lingerie years after the big day, when you choose pieces that have an everlasting elegance.
Tip - Look for lace bustiers, silk slips, or chiffon robes for beautiful styles that have lasting power.
It's Feminine - While every bride has her own unique personal style, your wedding day is usually the one day where a feminine look is favored by almost everyone.
Elegant brides lingerie with pretty trims, sumptuous fabrics, and delicate details is popular with most brides.
Looking and feeling like the most special woman in the room goes beyond the gown, all the way down to the beautiful lingerie that you choose to wear.
Ultimately, your wedding gown will dictate the style of lingerie undergarments that you choose.
A strapless wedding gown is more revealing than a traditional dress with long sleeves, and usually requires structured shapewear and bridal undergarments

It feels indulgent - Brides love to feel pampered on their wedding day, from specialty manicures and hairstyles, to gorgeous jewelry and makeup.
Let your bridal lingerie become part of your luxurious experience when you slip into elegant undergarments - from lace slips and satin bras, to silky bustiers.
Whichever styles you choose, make them feel lovely, luxe, and indulgent while you enjoy the exceptional once-in-a-lifetime experience of being the bride, from head to toe.
Lingerie Tip
Tight and clingy fabrics are unforgiving.  If your wedding dress is clingy or lightweight, look for bridal lingerie that is smooth and seamless for a sleek fit that won't show through.
It's special - There are plenty of days made for cotton bras or simple panties, but your wedding day is the perfect time to slip into styles that are elegant and beautiful, and more special than the styles you wear on a daily basis.
This bridal lingerie look adds to the celebratory feeling of your big day and sets it apart from every other ordinary day.
Tip - Allow yourself the opportunity to treat yourself to lingerie that looks and feels exquisite as part of your beautiful bridal look.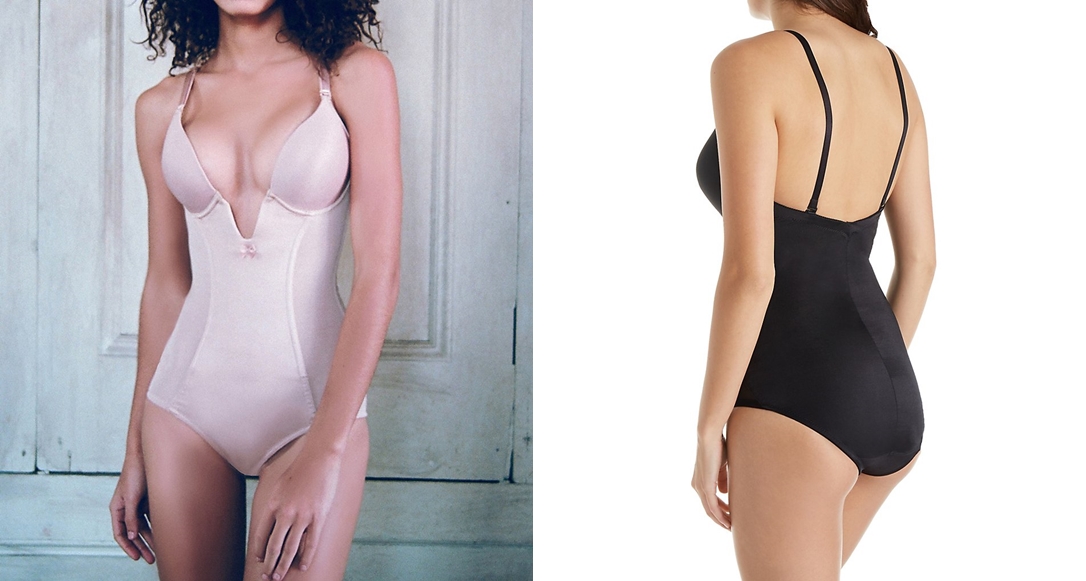 It's Groom-Approved - Your hubby to be will fall head over heels with whatever lingerie you show off on your wedding night, but it's no secret that men love the elegant bridal lingerie look as much as women do.
Let him enjoy your beautiful lingerie as much as you do and create a romantic and sensual moment that neither of you will ever forget.

Tip - Timeless and sophisticated pieces that feel pretty and pampered will get enthusiastic approval from any groom.