*FTC Disclosure - If you make a purchase through a link on this site, we receive a small commission at no extra cost to you.*
Bridal Undergarments - The Best  Luxury Looks For Less
Bridal Undergarments - Dressing for your wedding day can be tricky - especially when it comes to pricey beautiful lingerie.
We get it, a wedding is a celebration. A bride wants to look and feel amazing on her wedding day, but this doesn't mean blowing your budget on high end styles that eat into your savings and leave you stressed about spending too much.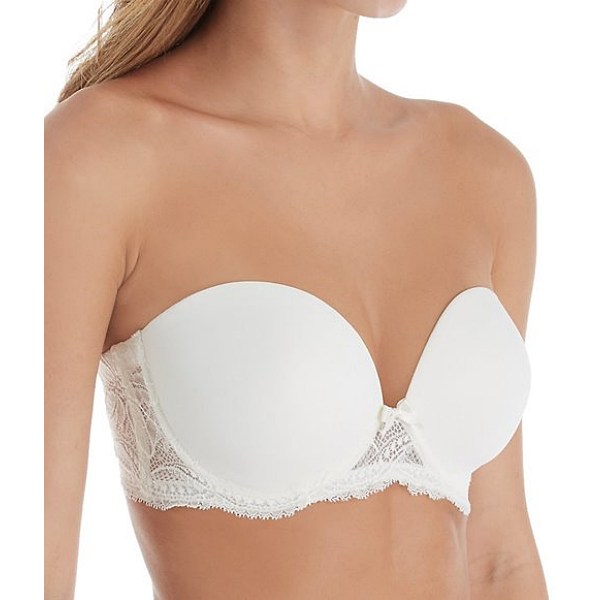 No worries - from luxurious lace to silk, satin and microfiber, we've rounded up some of the best bridal lingerie styles that give you all of the luxury you can imagine without the steep price tag. Here, a few of our favorites.

Bridal Undergarments - How To Get A Luxury Look

Stretch Lace Lingerie
While imported luxurious lace lingerie that's handcrafted is gorgeous and absolutely crave-worthy, it can often cost hundreds of dollars for a single piece, and is far more than most brides are willing to spend.

The good news is that you can get the high-end look of bridal undergarments in beautiful lace without the eye-watering price. How?  By choosing more affordable stretch lace that has a touch of spandex - that offers an easy fit - and is just as nice.
An intimate apparel industry secret?  Stretch lace is more easily manufactured than expensive imports and is available at retailers everywhere for a fraction of the price of exclusive boutiques.
Style Suggestions - Try a pretty thong or bikini panties under your dress, or even a stretch lace chemise for your wedding night, and enjoy a touch of luxury for less.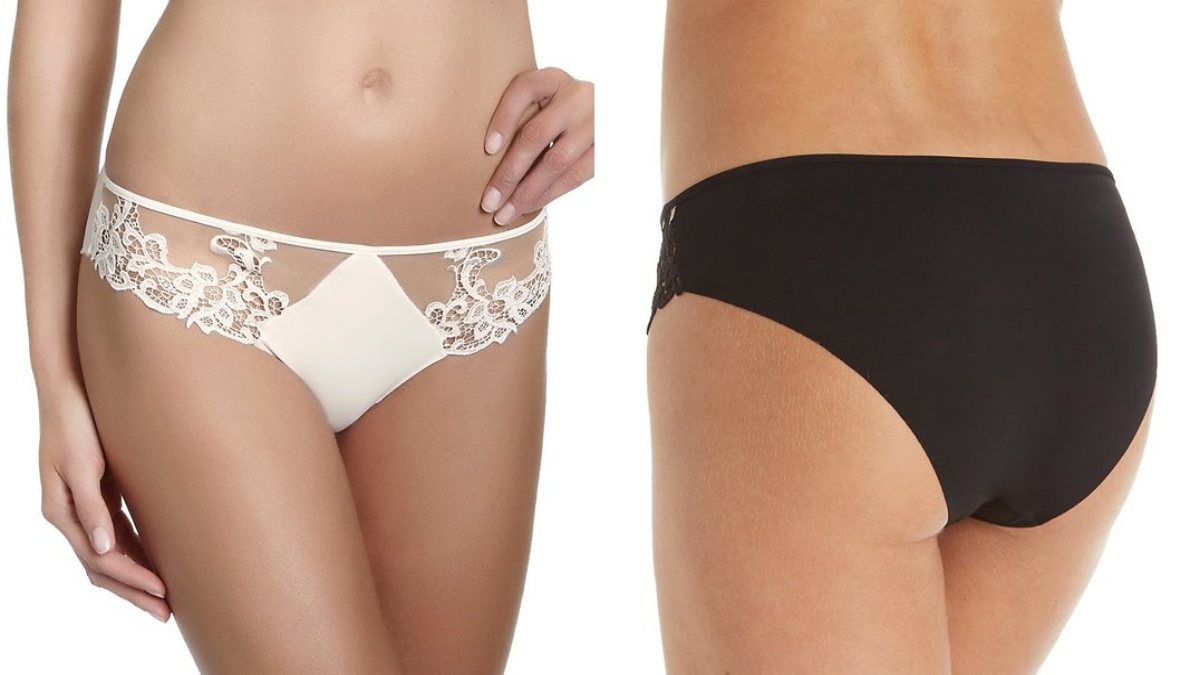 SIMONE PERELE
A Beautiful Gown Or Chemise
Airy, gossamer fine and luxurious silk bridal undergarments look lovely and strike the perfect balance of a sexy and sophisticated look, making them a favorite choice of many brides after the main event.
The issue - as a luxury fabric, high-end silk can be very pricey. The economical solution? Look for light synthetic blends or satin that have the same lavish style and feel of silk without the massive price tag.
They offer the same romantic styling that your new spouse will love, and the best part is you'll be able to save your cash for other elements of your special day and / or for your honeymoon.
Style Suggestions - As an affordable alternative, try a silk blend or satin chemise with beautiful lace detailing. Or, a dreamy see through nightie trimmed in lace or satin.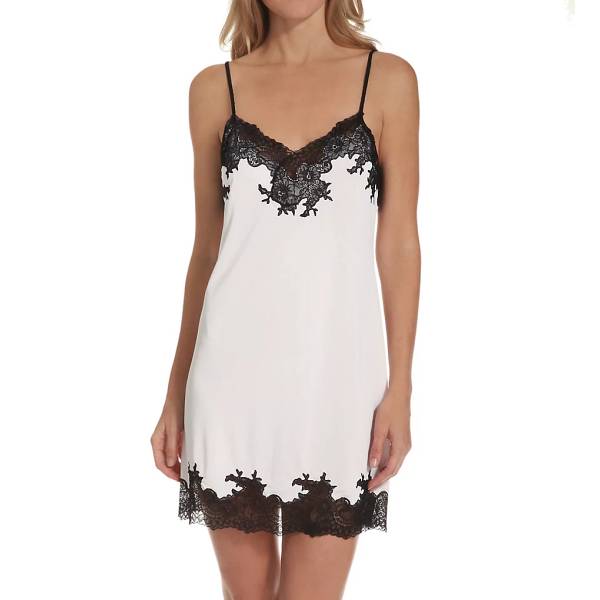 NATORI
Slips And Shapewear In Modal And Microfiber

If elaborate silk, satin and lace is not your taste, and simple luxury is, then you may want to consider modal and / or microfiber.
We love microfiber lingerie for its luxe look, effortless fit and cash savings - the trifecta of très (very) chic without breaking the bank.
A lightweight knit that's uber soft and stretchy, microfiber or modal fabrics are silky smooth to the touch, feel weightless, and come in a vast selection of styles and color choices that will inspire and delight.
Style Suggestions - Sleek form-fitting slips (perfect for form-fitted wedding dresses), bodysuits and other shapewear styles can be worn under your wedding dress for your big day and long after with your closet favorites.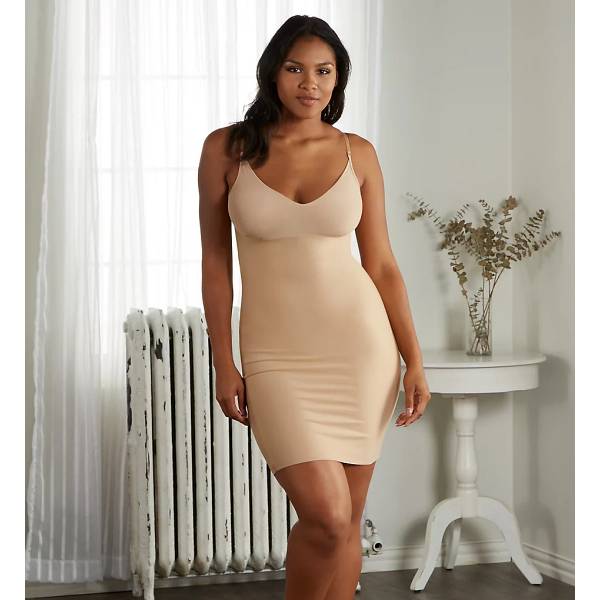 COMMANDO
Beautiful Lingerie Combinations

If all-over silk or lace lingerie is just too pricey for your budget, but you still crave the luxe look, no worries. There are other options that are just as nice and less expensive. 
The workaround?  Instead of bridal undergarments that are all silk or all lace, look for the same styles in affordable fabrics that are trimmed in silk or lace trim. Same effect, nicer price.

You'll still enjoy the luxurious look of expensive intimate apparel without having to shell out a lot for over the top luxurious bridal lingerie.
Style Suggestions - Boyshorts in a silk-like or sheer fabric with lace trim around the legs, or a satin chemise with lace straps or hem can be just as beautiful (and romantic) as more expensive choices.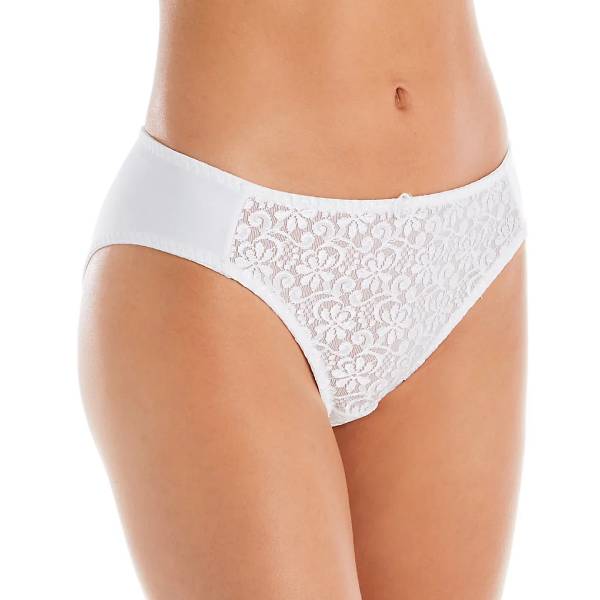 CARNIVAL
Simple Bridal Undergarments With One Special Detail
When it comes to bridal lingerie, great style is all in the details! 
Even the most modest lingerie can look super indulgent when it's trimmed with extras that make a world of difference.
Lingerie designers frequently use this "little luxuries" trick to re-invigorate basic styles that appear in their collections, season after season. Bridal lingerie works much the same way.
Delicate details, trims and finishes can elevate bridal bras, panties, chemises and nightgowns from plain and practical to posh in the blink of an eye.

How can you tap into this technique and use it to your advantage? It's easier than you may think.
Look for classic styles that are simple and timeless in design - and that have one special detail that's extravagant (for example - a lace neckline or hem, silk or satin straps, or pearl buttons).

Style Suggestions -

An affordable shapewear slip gets the luxe look when it's trimmed with pretty satin straps, bows or diamante details.
A simple satin camisole with spaghetti straps becomes sensational when trimmed with a ruffled hem or a lace neckline.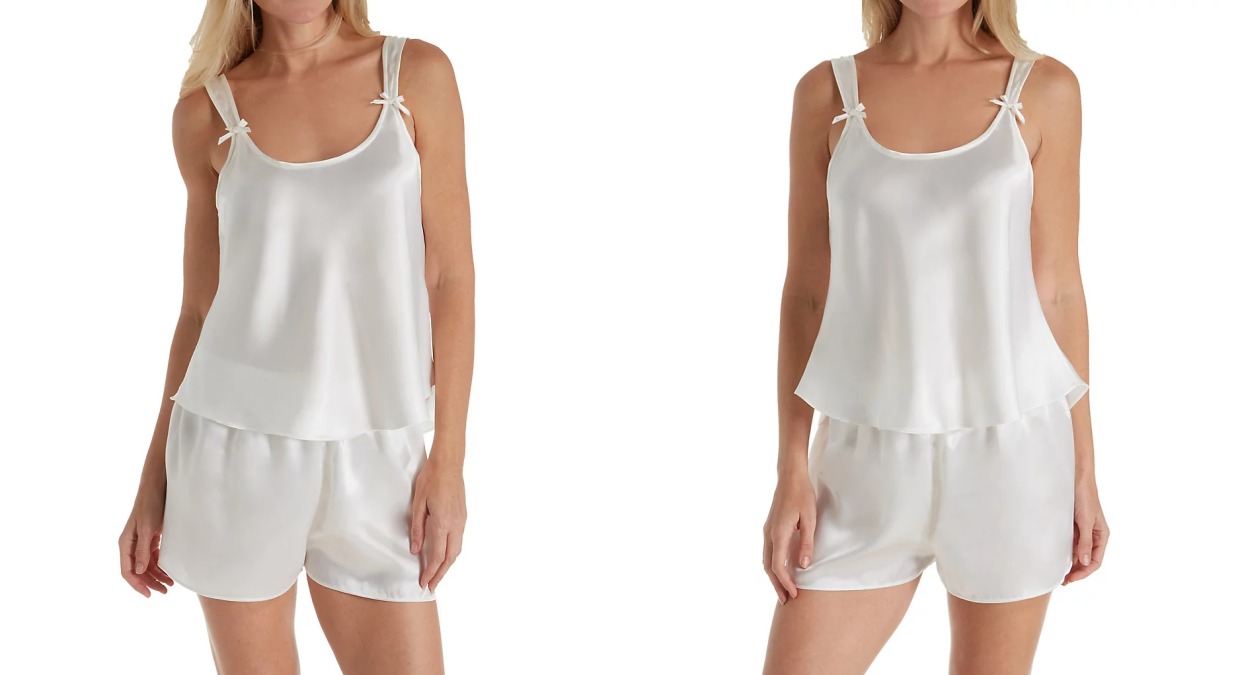 AMANDA RICH