*FTC Disclosure - If you make a purchase through a link on this site, we receive a small commission at no extra cost to you.*
Guide To Popular Racer Back Bra Styles
Racer Back Bra – Whether you're wearing a sleeveless top or classic tank, a racerback bra is one of the most comfortable bras to wear and one of the most popular.
What makes it so unique? The back is usually configured in a T, Y or criss-cross shape, with the bra straps curving toward the center of the back and away from your shoulder blades.
Want to know more? Here, we take a quick look at some of the most popular styles offered by the big brands.

Popular Racer Back Bra Styles

While racer back bras originally started off as comfy sports bras that were pretty basic but allowed for a greater range of motion while you were exercising, they've morphed into a range of different styles that run the gamut from T shirt bras to padded bras and more.

Wacoal T Shirt Bra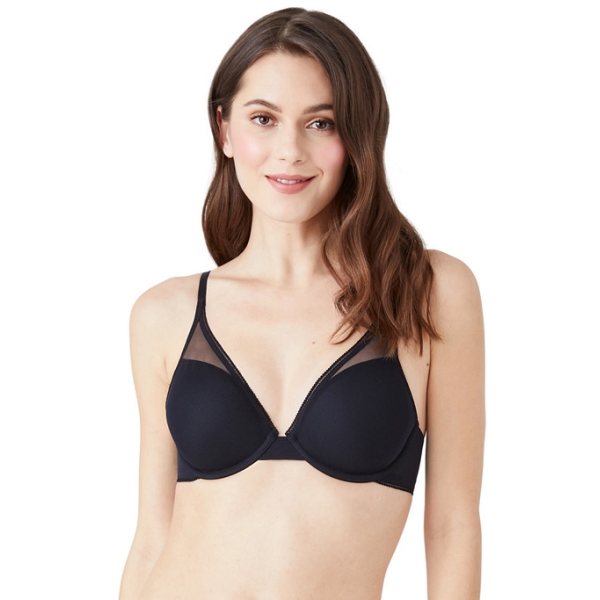 SHOP NOW
A Wacoal classic, this lightweight back closure underwire racer back bra offers a comfortable and supportive fit and flexibility.
Made of a soft supplex fabric that's breathable and seamless, this plunge style has lightly padded cups for a smoother look.
It is a great choice that never goes out of style and is suitable for everyday wear as well as formal wear. Available in cup sizes A through DDD.
Did You Know?
Some racer back bra styles have a unique front closure that make it much easier to open and close from the front. No more reaching around the back! These are a great choice if you have a limited range of movement.
Enell Sports Bra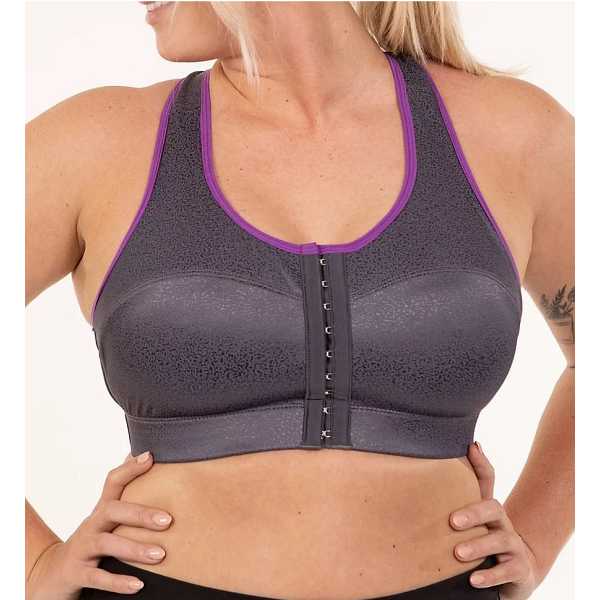 SHOP NOW
One of Oprah's favorites, this front closure bra is wirefree but ultra supportive.

BMade of heavy nylon and spandex fabric to minimize bounce, this compression & encapsulation bra is a great choice for jogging, tennis, cycling, etc.
Bra sizes are small through 6X; it tends to fit small, so you may want to go up a size.
Lily of France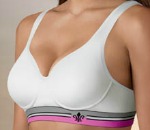 A true racer back bra, with contoured seamless wirefree cups, wide straps & bra band for better support, this is a great sports bra. Sizes A to D.
Made of a moisture wicking stretch polyester, nylon mesh & spandex fabric. Great for walking & gym work outs.

Vanity Fair

A sleek front closure bra with lightly foam lined seamless cups and unique criss cross back. Cup sizes B through D.
Made of soft and stretchy microfiber, this is a comfortable everyday underwire bra that can be also be worn for walking, and golf.

Barely There
Smooth and seamless, this Y back wireless bra has a wide bra band & straps for a super comfy fit. Fits over the head. Sizes XS through XL.
Made of stretchy nylon and spandex knit, this is a compression bra that provides medium support. Great for walking, treadmill & yoga. 

                                              Lingerie Tip
For greater flexibility, opt for convertible bras with a J-hook that lets you wear it in a traditional or racerback style.

eBay Clothing
Shopping for a racerback bra and your favorite sports bras is easy on eBay clothing. From popular champion sports bras to Nike Sports bras and plus size sports bras, bra shopping has never been more affordable or offered more options.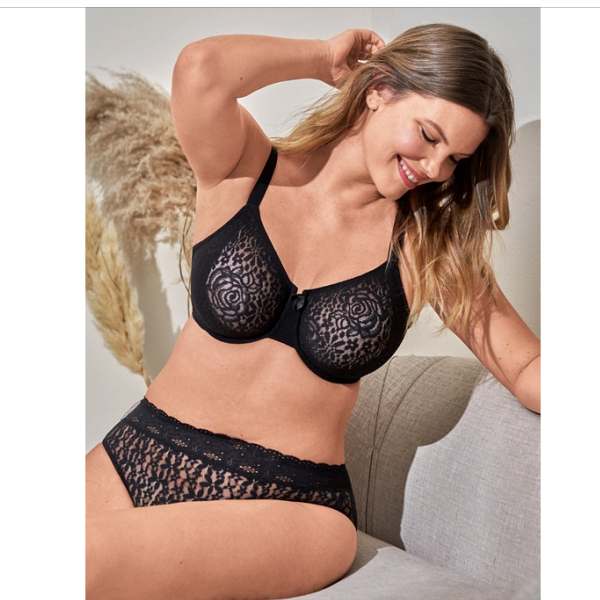 Everything listed is available right now - so if you see something you like, hurry and place your bid.
Need help with bra sizes ? Then check out our easy 3 step bra size calculator for sizing tips and finding the right bra size.

When you click on a link a new window will open and you'll see a sampling of what's currently available online.
Want to continue shopping for different types of bras or lingerie? Just follow the view all items link at the end of the listings...