*FTC Disclosure - If you make a purchase through a link on this site, we receive a small commission at no extra cost to you.*
Insiders Guide To Womens Boyshorts
Beyond thongs and sheer bikinis, womens boyshorts are a sleek and modern alternative to traditional sexy womens panties.
Similar in shape and style to mens underwear, boy shorts are a hit with women (and men!), and are one of the most popular low rise panty styles around today.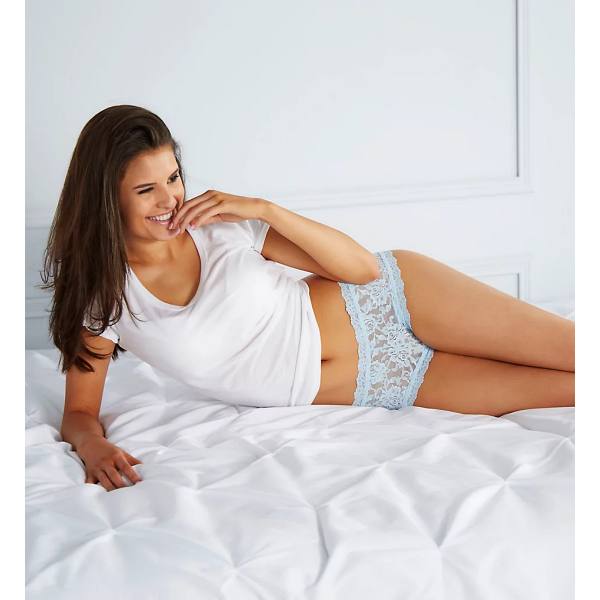 What makes them such a favorite?
They're comfortable, hip (no sign of granny panties here!), and yet feminine. And, most importantly, they're designed to stay in place.
Boy shorts offer more coverage than traditional bikini and g string panties, and even more than tangas and womens thongs.
This makes them a great option for your low rise clothing, like pants, jeans and skirts. Plus, many women love to pair them with their favorite T shirt as sleepwear set. More than one use is always nice!
SHOP NOW
Womens Boyshorts

You'll find a selection of popular boyshort styles reviewed here that offer a variety of styles, fabrics, and benefits...


---
Lace Underwear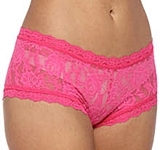 Fun and fabulous favorites, these sheer boy shorts offer full "hug you" derriere coverage in a soft and stretchy scalloped nylon lace that's comfy and long-wearing.
A mid-rise style that's suitable for most low-rise clothing. Hanky Panky panties are loved for their great range of colors & sizes.

---
Microfiber Boy Short Panty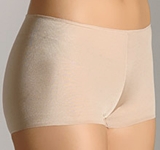 Sleek and seamless, these microfiber panties are a stretchy nylon / spandex microfiber with a back seam for a more tailored fit.
They have a unique laser edge (this means no visible panty lines), which makes them a great choice for your sheer and fitted clothing when you need a smooth fit.


                                             Carmen's Tip

Since panties tend to wear out faster than bras, I recommend buying 2-3 pairs of panties for each bra. To keep your lingerie drawer interesting, opt for a variety of panty styles for each bra and panty set. For example, you can have a boyshort and a bikini panty for one bra, and a hipster and thong for another.

---
Lace Crotchless Panties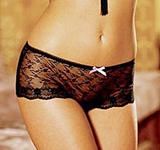 Sweet and sexy, crotchless panties with scalloped stretch Chantilly lace are a great exotic lingerie choice for romantic moments and special occasions.
This low rise panty offers minimal coverage with an uber sexy lace up peekaboo back in a stretch nylon lace.

---
Cotton Boy Shorts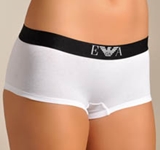 Cool and crisp cotton boy shorts are a mid-rise panty with moderate derriere coverage, making them a great everyday panty.
These panties are a nice, sporty option if you prefer the breathability, stretch and feel of natural fabrics such as cotton with lycra.


---

---
Shop Online Online

Shopping online for womens boyshorts, low rise panties, tap panties, and womens underwear is easy on eBay clothing.

From bra and panties that match and your favorite Hanes panties to bridal panties and g string panties, the selection of intimate apparel has never been better.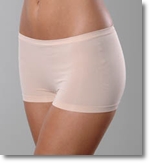 The panties that you see listed below are available right now - so if you see something you like, hurry and place your bid.
When you click on a link a new window will open and you'll see a sampling of what's currently available online.
Want to continue lingerie shopping? Just follow the view all items link at the end of the listings...