*FTC Disclosure - If you make a purchase through a link on this site, we receive a small commission at no extra cost to you.*
Warner Bras - How To Care For Your Favorites

Warner Bras - After shopping for your favorite bras and panties, you'll want to keep them as beautiful as the day you bought them, for as long as possible.
But, let's face it, after a long hard day at work, caring for our brassieres and lingerie is something that most of us don't give a second thought to.
These days everyone leads hectic lives, and looking to save time, most of us just throw our bras (even our best bras) into the washer and dryer, thinking that everything is ok....but, guess what... it isn't.
We've put together a few quick tips that will keep your bras spanking new and in tip top shape...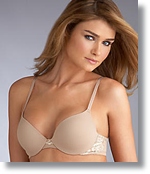 Warner Bras - Hand Wash

Ideally, you'll want to hand-wash all of your bras, panties and lingerie to keep them as beautiful as the day you bought them, and to extend their lifespan.
Here are are a few of our favorite tips for hand washing your intimate apparel:
Fill the sink with cold water and a mild detergent.
Wash the lingerie undergarment gently and soak for no more than 5 minutes.
Rinse the bra well in cold water and remove all traces of soap residue.
Gently blot away any excess water and lay to air dry.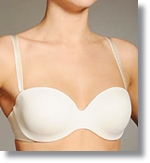 SHOP NOW

When washing your bras and lingerie it is important to use a mild detergent that is specially designed to be gentle enough for intimate apparel.
Why? While traditional laundry detergents and soaps are ok for regular clothing, they tend to be too harsh for lace and any of your fine lingerie, and can actually burn holes right through!
Here are some of our favorite lingerie cleansers that are gentle enough:
Woolite
Ivory Snow Liquid
Forever New Fabric Care Wash
Lingerie Mate

Lingerie Tip - if you're traveling or don't have access to your regular lingerie wash, in a pinch you can use a cap of baby shampoo with lukewarm water to wash your intimates.
If, you're short on time you can safely use the washing machine with these quick tips:
Set your washer to the delicate or gentle cycle.
Set the water temperature to cold or luke-warm.
Hook the brassiere clasps together so they don't twist. Tighten the straps so they don't tangle around other pieces of clothing.
If you've chosen pretty Warner Bras or delicate lace bras, you may want to invest in a lingerie wash bag. These are designed especially for washing your delicates in the washing machine
Drying Your Fine Lingerie
---
Dryers are a big no-no for intimate apparel of any kind.
Bras, panties and delicates should always be handled gently and laid flat to dry.
Why? The heat and motion of a dryer breaks down the fibers of lingerie, destroying the elasticity, distorting and melting brassiere underwires, while causing shrinkage and fraying.
There is nothing worse for your Warner bras and fine lingerie than the heat a dryer. It will affect the bra fit. So, avoid it at all costs because it will dramatically shorten the lifespan of your brassieres and intimate apparel.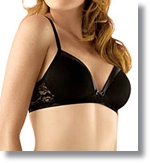 Also, keep your Warner Bras, panties and any intimate apparel away from radiators, the sun, or any heat source to avoid fading of colors of discoloring whites.
What should you do?
Blot any excess water with a soft towel, and lay your bras and lingerie flat to dry.
Remember to set the bra cups to their natural shape before leaving them to dry.

Everyday Lingerie Care
---
It's a good idea to have a separate lingerie drawer to store your brassieres and panties. Fold the bra straps and band into the bra cups, and place them neatly in tandem in your drawer.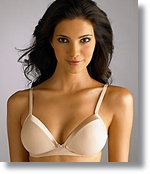 Take care that there are no straps or stray hooks that might catch, snag or tear the delicate lingerie fabric.
It's also a good idea to familiarize yourself with the care instructions for your Warner bras and lingerie.
These manufacturer's wash and drying suggestions are usually located on the size tag.
With the proper care, you'll be able to keep your bras, panties and intimate apparel looking fabulous for a long while to come!