*FTC Disclosure - If you make a purchase through a link on this site, we receive a small commission at no extra cost to you.*
Olga Bras For Less - How To Save More

Olga bras for Less... Bra shopping for Olga bras can be as simple as going to your nearest department store and choosing your favorite bra style.
And, for most women looking for new types of bras that's a good plan since you're able to try on different bra styles for fit and comfort.
If however, Olga bras are one of your lingerie drawer favorites, and like many of us you want a discount, then the following tips and hints can lead you in the right direction...
Olga Bras For Less

Local Retailer Coupons
Start by finding out which local retail stores carry the Olga Bras and panties you're interested in.

Olgaintimates.com has a "find it" feature that allows you to search using your zip code, and will display local retailers within your area that sell the bra styles that you're looking for.

Many local retailers offer coupons in their weekly print ads usually circulated in your city's major newspapers.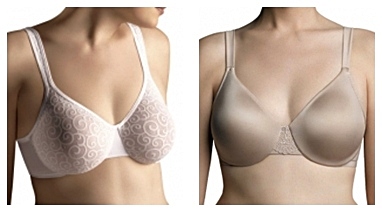 SHOP NOW
Bra Shopping Online
Another great place to find coupons for local retail stores is online coupons. 

Dealcatcher.com for example, allows you to search an alphabetized index of over 4,000 stores for printable coupons.

Compare the coupons you find with the stores carrying the brassieres in order to maximize your discounts and purchase your lingerie and intimate apparel for less!


Online Retailer Coupons
You can also use (dealcatcher.com) to search for online coupon codes to use when purchasing from a retail website.

Many websites offer free shipping in addition to coupons, boosting your savings even more.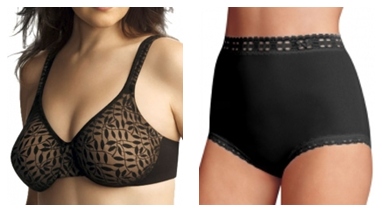 Online Price Comparisons
There are several helpful online tools that offer a list of stores that allow you to compare prices and shipping costs to save big.

The easiest way to find this is to type "Olga bras price comparisons" or "Olga bras for less" for example into any online search engine.

This will generate a variety of links for you to choose from to help you find the best deals.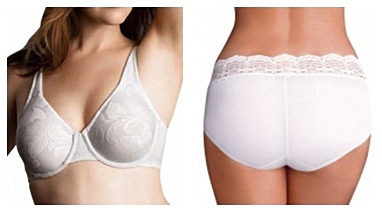 Discount Websites
Another great way to save is to check websites that are known for selling items at a fraction of the cost.
These sites are well-known and you may already buy your other favorite items. Keep your eye open for free shipping and further discounts. Some examples to start with are: amazon.com, overstock.com, and ebay.
Seasonal Sales
When seasonal clothing and lingerie have been on the shelf more than a month, stores usually start to discount.
Six to eight weeks later - since they need to make room for new inventory and updated styles they'll begin to discount prices after this time frame.
Thursdays: Most of the time stores will start weekend sales on Thursdays. If you wait to shop until the weekend when stores have their busiest traffic, you risk the chance of everything being picked over and out of stock.
The Best Time To Shop
February and September - Typically season end clearances for many stores falls during these two months.
The reason? February and September are fashion season, when designers introduce their upcoming spring and fall collections.
End of summer - End of summer is a great time to find discounts.
During this time, stores are clearing out inventory to update and stock shelves with new styles.

Though it may decrease your options, check back a week or two later after they initially put the bras on sale, for the biggest discount price.
Whether your preferred method of bra shopping is being able to go to a store in person, or you are comfortable surfing the world wide web, just by reading this article you are one step closer to finding your perfect Olga bras at the best price.
With just a little patience and detective work, you can be well on your way to buying Olga bras for less and saving some hard earned money!