*FTC Disclosure - If you make a purchase through a link on this site, we receive a small commission at no extra cost to you.*
Why Olga Bras Are Easily The Most Popular Plus Size Brands

Olga Bras Are The Most Popular - A big part of our job at Love of Lingerie is being obsessed....with beautiful lingerie. That's because delving into the latest and greatest full bras and of course – intimate apparel is how we stay au courant with the best styles and brands.
What we've learned so far? With 70 plus years of experience, the Olga lingerie company knows plus size bras - it's their specialty.
Catering to C through DDD sizes, this U.S. brand is noted for luxurious bras that are well-made AND comfortable. Great support? Absolutely. And now for a few of their most popular styles.

Which Olga Bras Are The Most Popular Styles

Minimizer Bras -
What a relief - the heavy duty minimizer bras of earlier years that felt like being trapped in an iron cage are long gone. Happily, they have been replaced with styles that are designed for an easy and comfortable fit – a staple for today's demanding wardrobes.
With unpadded underwire cups in silky soft microfiber, wider side support panels and elastic straps that don't dig into your shoulders, these Olga bras are carefully structured to stay in place.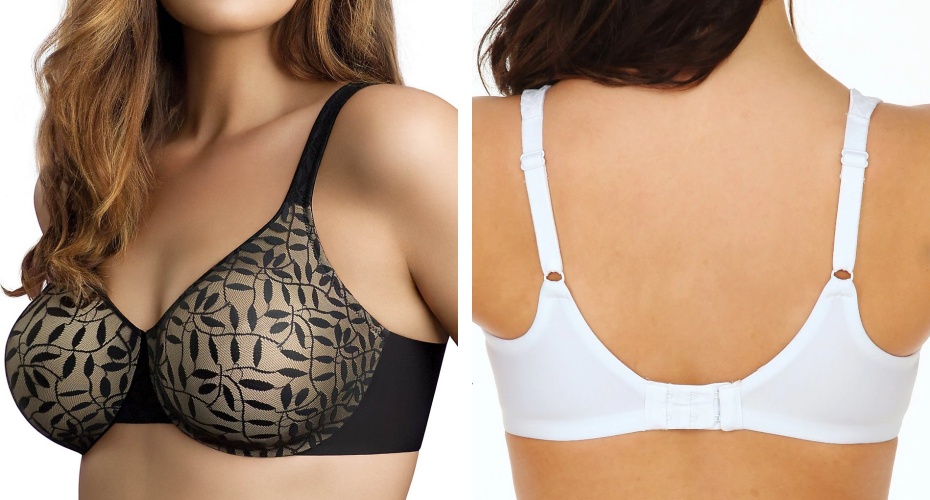 OLGA BRAS
They provide great support and visually reduce the bustline, making them a flattering choice for fuller busts. A behind the scenes intimate apparel whisperer, minimizer bras enjoy a reputation for taking an outfit from ordinary to outstanding.
Delightfully sleek and feminine, these seamless stretchy bras offer a smooth and tailored silhouette when worn under tailored blouses, buttoned shirts, T shirts, sweaters and clothing.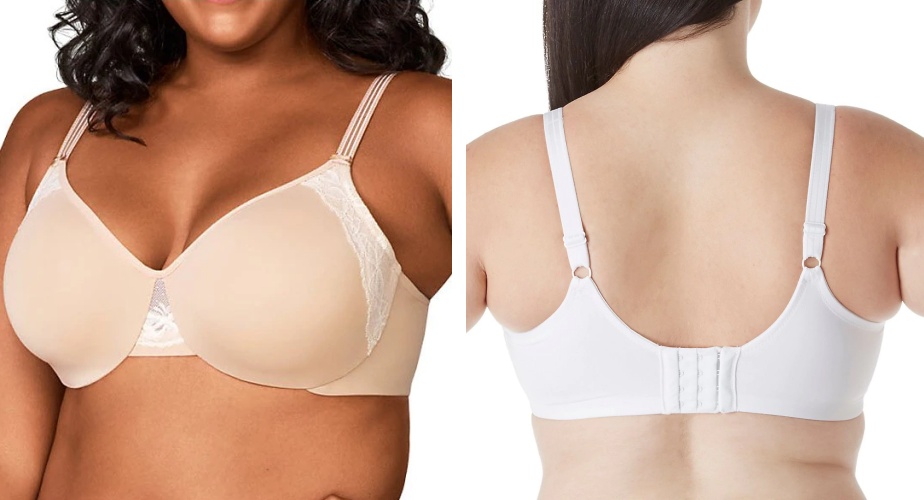 Contour Bras -
An amazingly versatile bra that's sleek and seamless, available in underwire and wirefree styles AND offers complete coverage in curvy sizes – we didn't it was possible, but this amazing game-changer has convinced us otherwise.
The secret to its success? A smooth shape that's tailored to accent your curves. An excellent combination of soft contoured cups that are lightly padded, extra support along the sides to prevent pesky bumps and bulges, and wider straps for a more comfortable stay-in-place fit.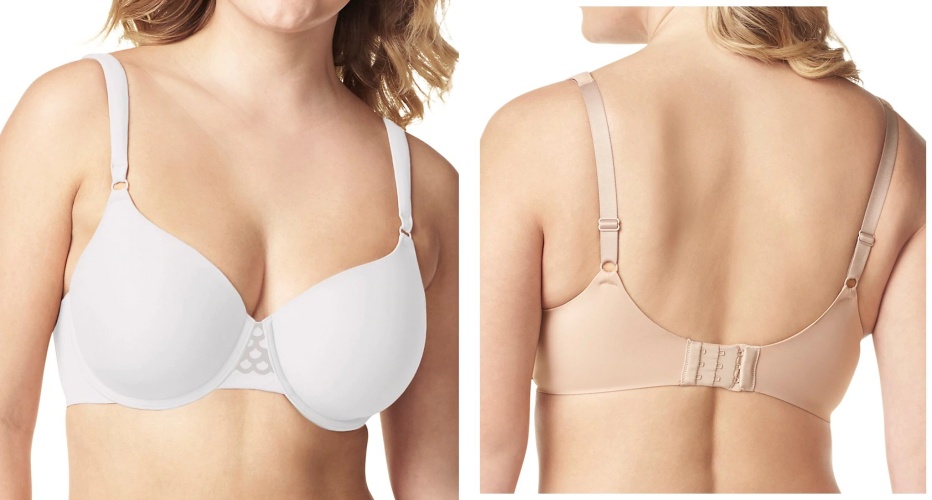 T SHIRT BRAS
The contour bra - a simple style with massive popularity, it definitely has a where-have you-been-all-my life kind of vibe going on. Designed as the perfect invisible companion to wear under your T shirts, and finer clothing, it is also a super option for every blouse, top, sweater that you own.
Did You Know?
Olga bras are the best types of bras for luxurious comfort and functional support for all ages, body types, and sizes. Catering predominantly to B to DDD cups, Olga lingerie has been popular for decades.
Wirefree Bras -
When it comes to lounging at home and binge-watching your favorite shows on Netflix, the more comfortable the better, if you ask us.
And, while these easy-fitting bras may be as easy peasy to wear under casual clothing and weekend wear, we think they're just as nice for almost everything else in your wardrobe.
Developed with a relaxed everywhere all-day fit in super soft fabrics such as lightweight microfiber and stretch knits, the key to their success is full coverage and comfort without a traditional underwire.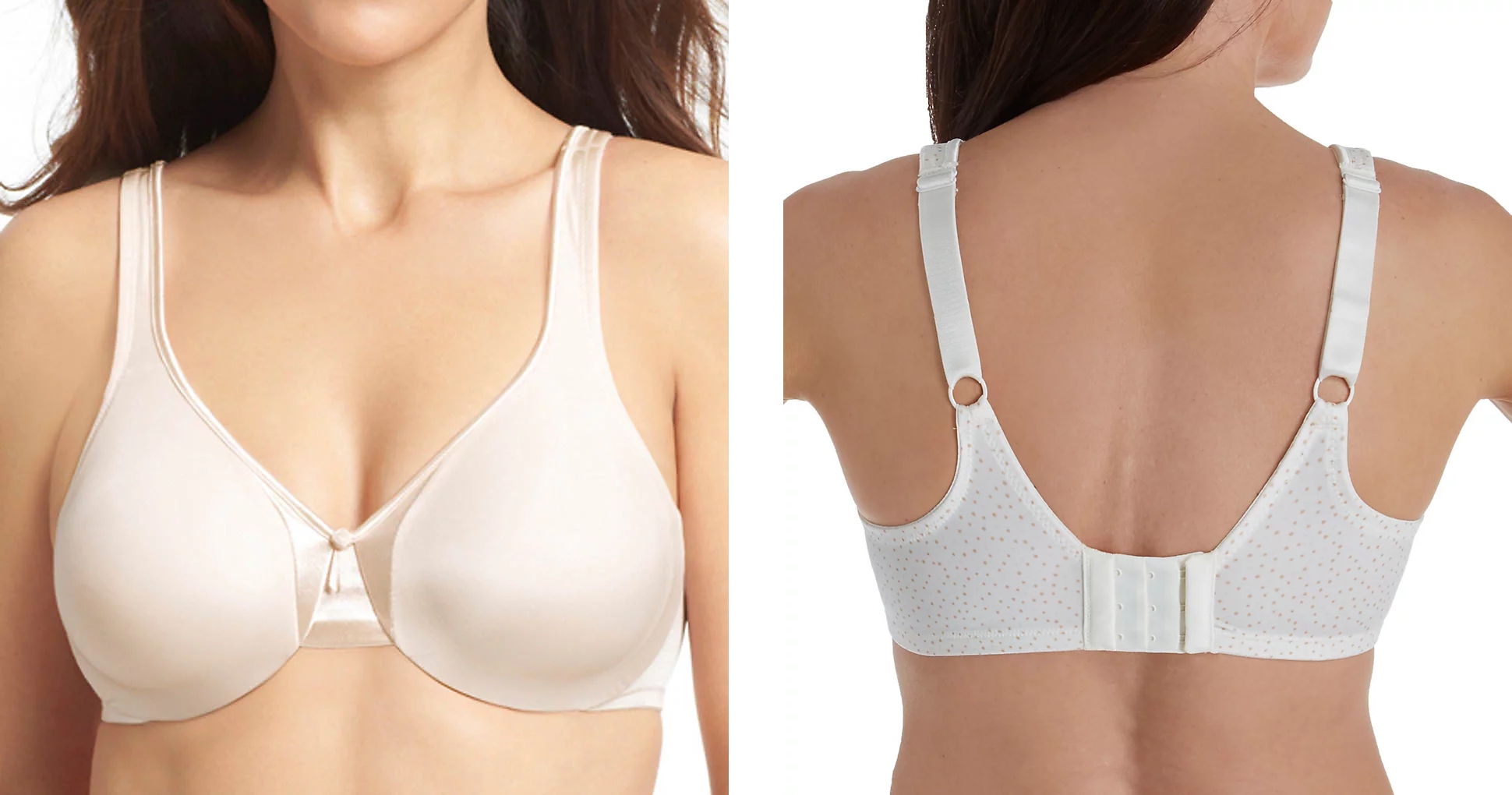 UNDERWIRE BRAS
With soft contoured cups, a cushy band and flexible straps, wireless bras are a uniquely supportive style that is accommodating and does not feel rigid like so styles.
The best types of bras that provide lots of stretch and adaptability for a variety of shapes and sizes, they're a great choice for low impact activities like walking, yoga, pilates and dancing.
PLUS SIZE BRAS