*FTC Disclosure - If you make a purchase through a link on this site, we receive a small commission at no extra cost to you.*
Cotton Nightgown - 10 Tips To A Better Night's Sleep
Cotton Nightgown - Getting a good night's sleep is not only a great way to feel energized and look fabulous, it also helps to lower stress levels, and improve mood and overall wellness.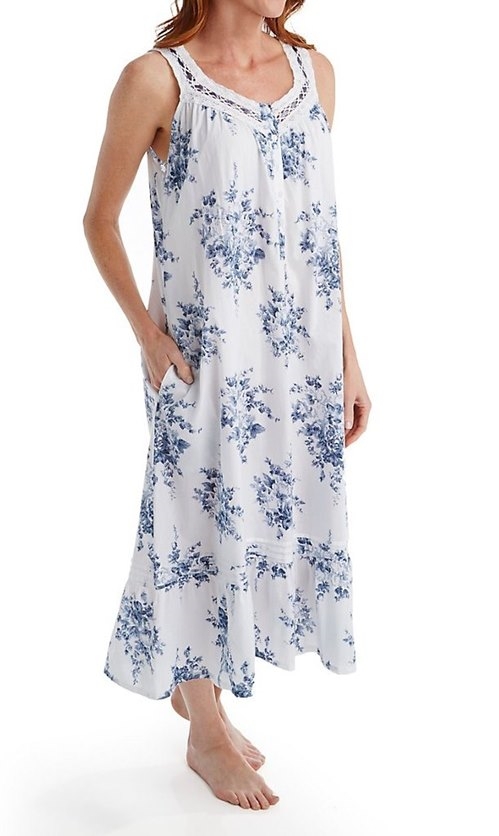 As a matter of course, what you wear to sleep is a big part of being able to sleep comfortably throughout the night.
One of the best choices - the cotton nightgown is the cornerstone of any sleepwear ensemble, and there's no great enigma why.
Cotton works for just about everyone – it's a natural fabric that's soft, lightweight, breathable and best of all it regulates body temperature – a wonderful benefit for a relaxed sleep.
From simple short nightys to long ballet nightgowns, to sweet sleep shirts and more, there's an option for just about any occasion. Here, we've pulled together a list of our best 10 tips for a better night's sleep.
---
Cotton Nightgown:  Set The Stage

A good night's sleep starts long before you crawl under the covers in a cotton nightie or sleepwear.
A good night's rest starts by prepping your bedroom and clearing clutter, tidying up piles of clothes, and removing any papers or extraneous items that don't need to be there.
Treat your bedroom as a place for sleep and sleep only, and keep things like your laptop, coffee mugs, and mail in another room.
---
Did You Know?

According to Cotton Incorporated, most of women's intimate apparel and clothing is made of.... cotton.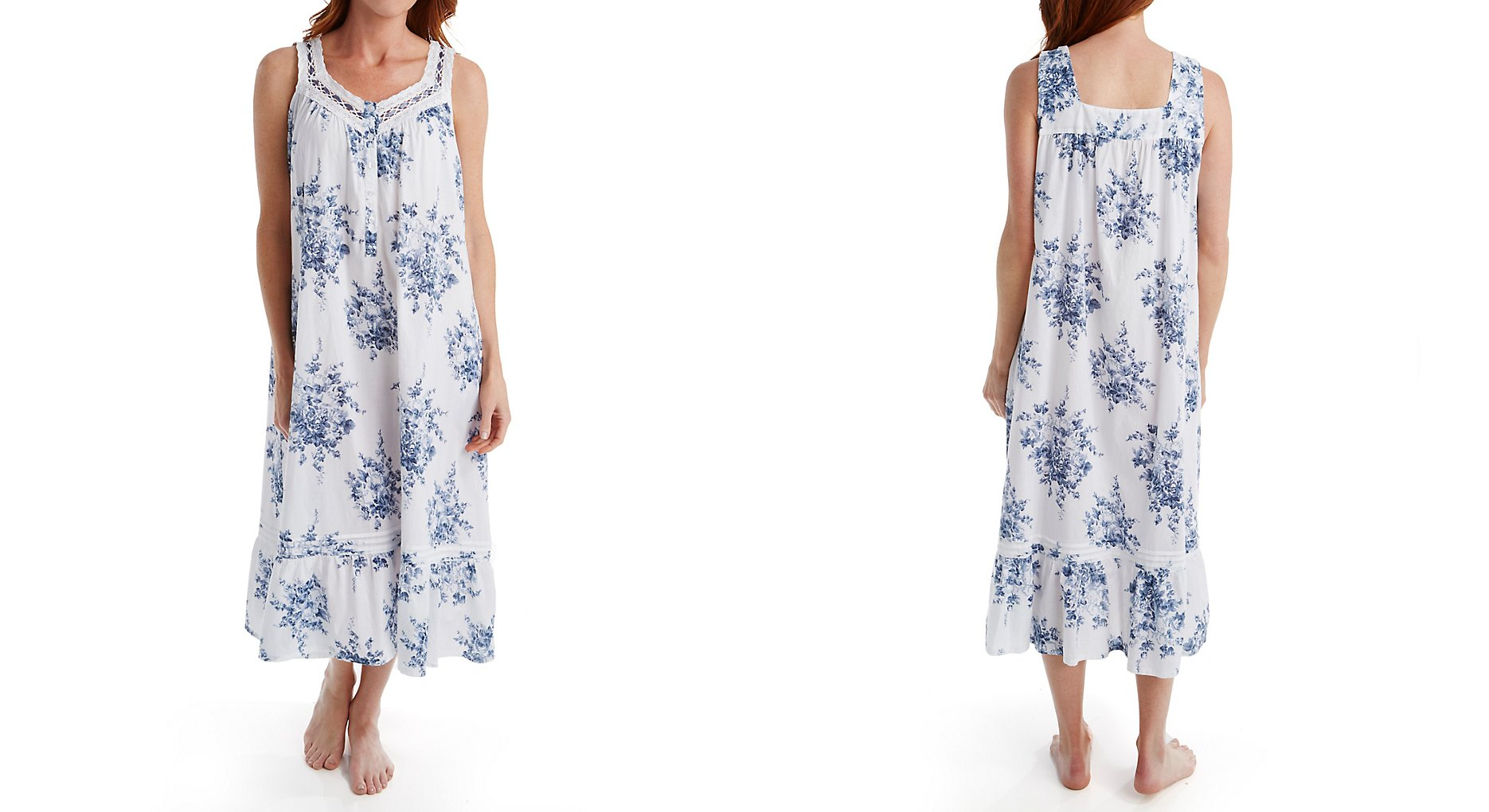 LA CERA
 Make Bed Time A Treat In A Cotton Nightgown

You'll look forward to bedtime every night if you turn it into a pampering experience.
Choose luxurious sheets, indulge in pajamas that make you feel beautiful, like a pretty cotton nightie, place a small floral arrangement on your beside table, and make your bed each morning when you get up.
Make your bedtime feel like a spa retreat and you'll be relaxed and rested in no time.
La Cera
---
Sleep Tip: Unwind Before Bed

Trying to sleep after rushing around all night is nearly impossible.
Give your body and mind a chance to unwind at least an hour before bed by letting go of your to-do list, powering off your devices and TV, and doing something soothing instead.
Slip into your pjs and relax in comfort while you read a good book, write in a journal, or have some one on one time with your partner. By the time you're ready for bed you'll be calm and ready to rest.
---
Stock The Nighttime Essentials

Keep your bedside table stocked with all the items you'll need to make your sleep extra restful.
Stock it with a few little goodies like a silk eye mask, rich hand cream, and a good book by your favorite author that you've been wanting to read. Make it your personal treasure trove. A little bedtime pampering will send you off to dreamland feeling pretty and relaxed.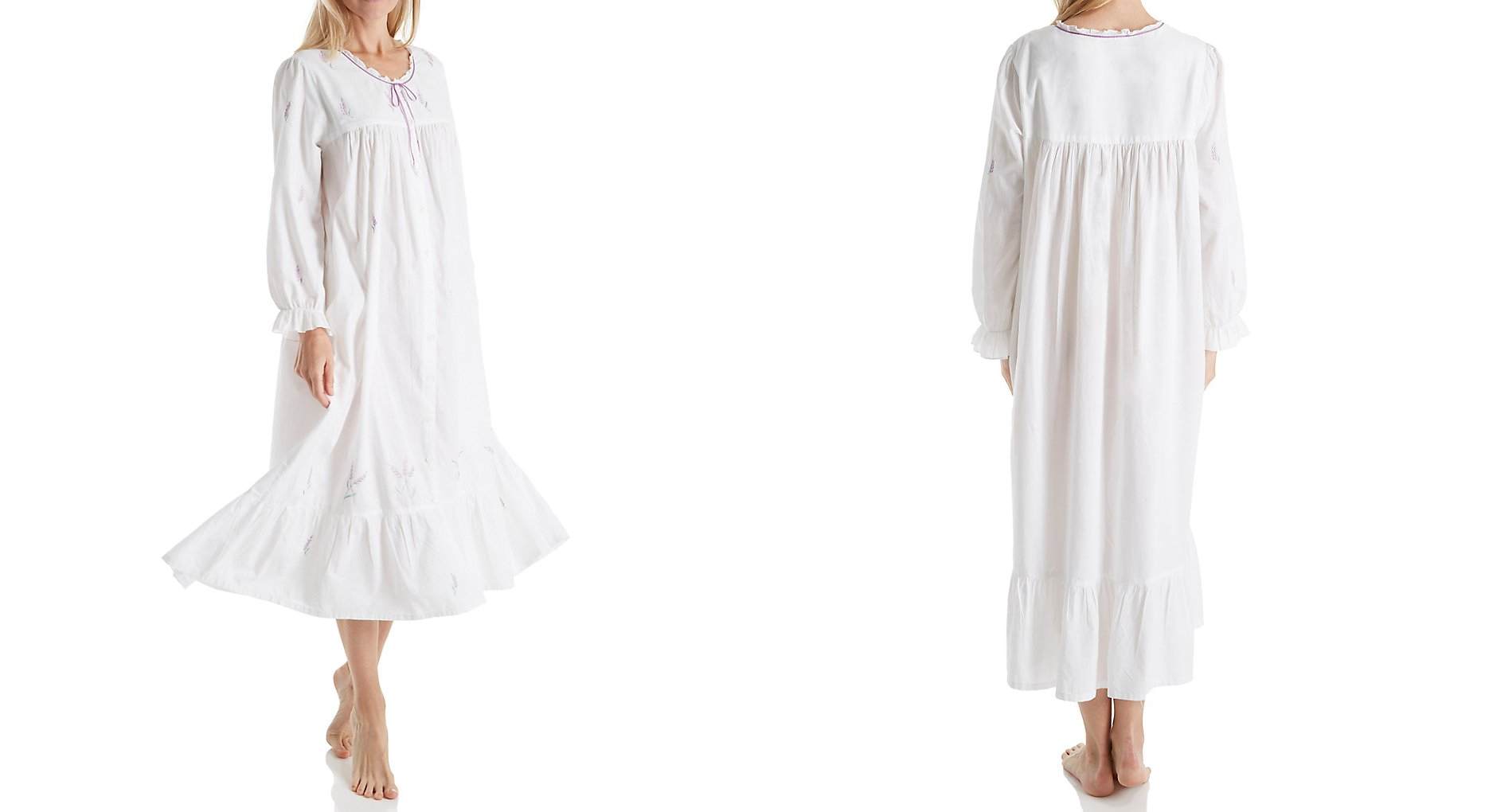 ---
Keep It Natural With Cotton Knit Nightgowns

Upgrade your sheets and pajamas to natural fabrics that are breathable, and you'll stay comfortable and cool while you sleep. Choose organic if possible, and look for 100% cotton nightgowns and sleepwear. Opt for pure cotton, silk, and wool bed linens.
---
Keep The Room Nice And Cool

A blasting thermostat and an ultra hot room will dry our your skin and throat, making you feel parched when you wake up. Plus, it's harder to get to sleep.  
Instead, if you like to stay warm, keep the air cool and upgrade to a long sleeve cotton nightgown for more coverage, or add an extra throw blanket to keep you warm and cosy.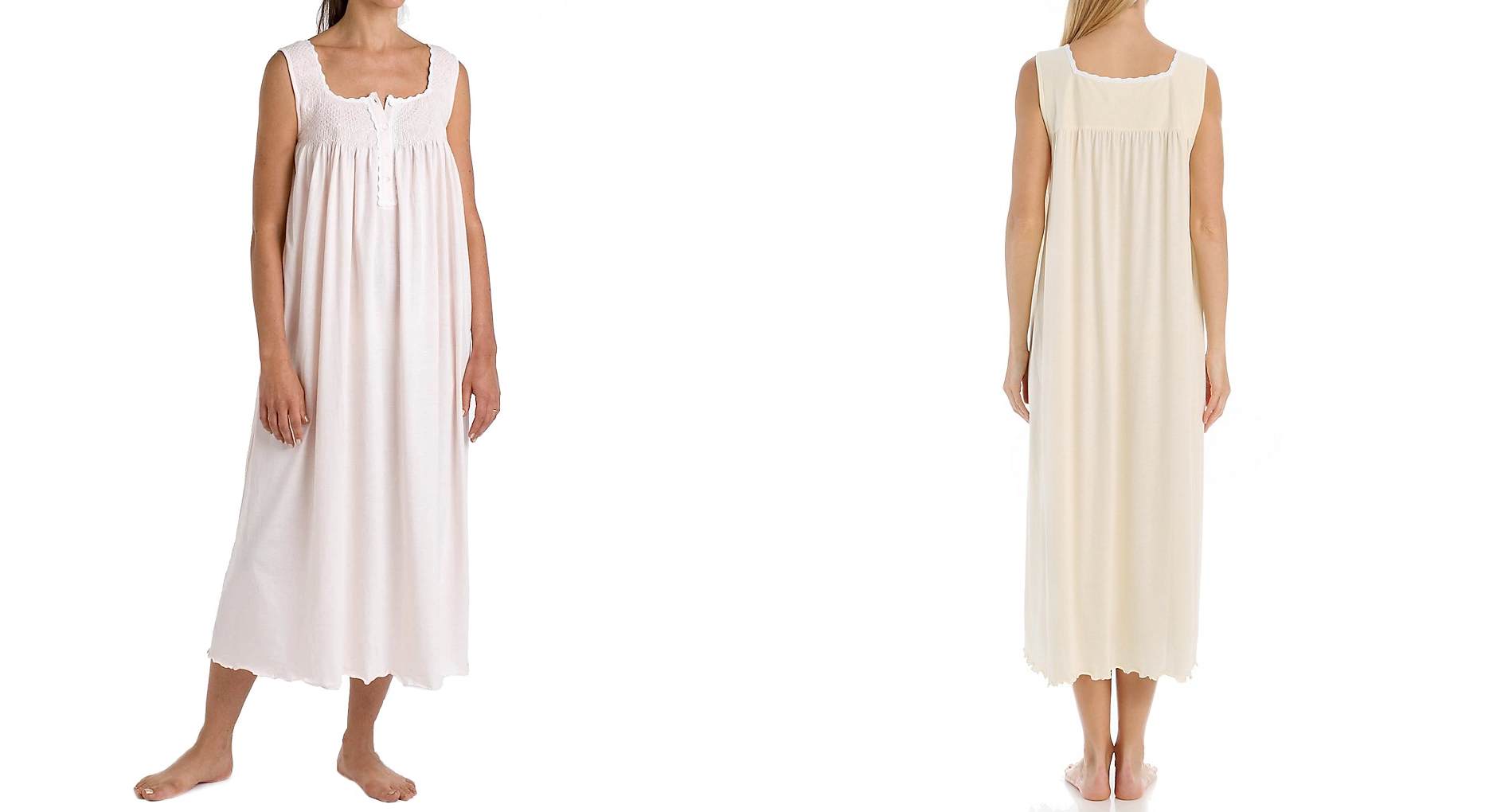 Have A Warm Bath Or Shower

A warm shower or relaxing bath is a great way to relax at the end of the day. Wash away the day by treating yourself to a long steamy shower or relaxing warm bath before turning in.
Follow up with a silky body cream and a fresh cotton nightgown, and you'll slip into bed feeling tranquil and ready for sweet dreams.
---
Write It Down!

Nothing can ruin a good night's sleep faster than nagging thoughts and racing ideas that are rumbling around in the back of your mind.
Here's a great relaxation tip that helps compartmentalize things that keep you awake at night - keep a pretty journal and pen in your bedside drawer.
If a worry or thought pops up simply jot it down and let it go until morning.
---
P-JAMAS
Soothe Your Senses In Beautiful Lingerie

Treat all five of your senses to a calm and restful sleep when you indulge in things like a white noise machine that blocks out annoying sounds with a soothing rain or water background.
Lavender or your favorite essential oils, and a crisp cotton nightgown and sheets are also great ways to calm the senses. The more relaxed you can become before you fall asleep, the better rested you'll be when you do finally doze off.
---
Make Sleep Time Consistent With Familiar Rituals

Try turning in at the same time every night and following a similar routine to unwind and prep for sleep.
Avoid intense activities, exercise, caffeine, and electronic devices (computers, tablets, phones, etc.). Keep it light, easy, simple and soothing.
Regular rituals like reading your favorite book before bed, or sipping a soothing tea (decaf) will send a signal to your brain that it's time for bed and a good night's sleep.
---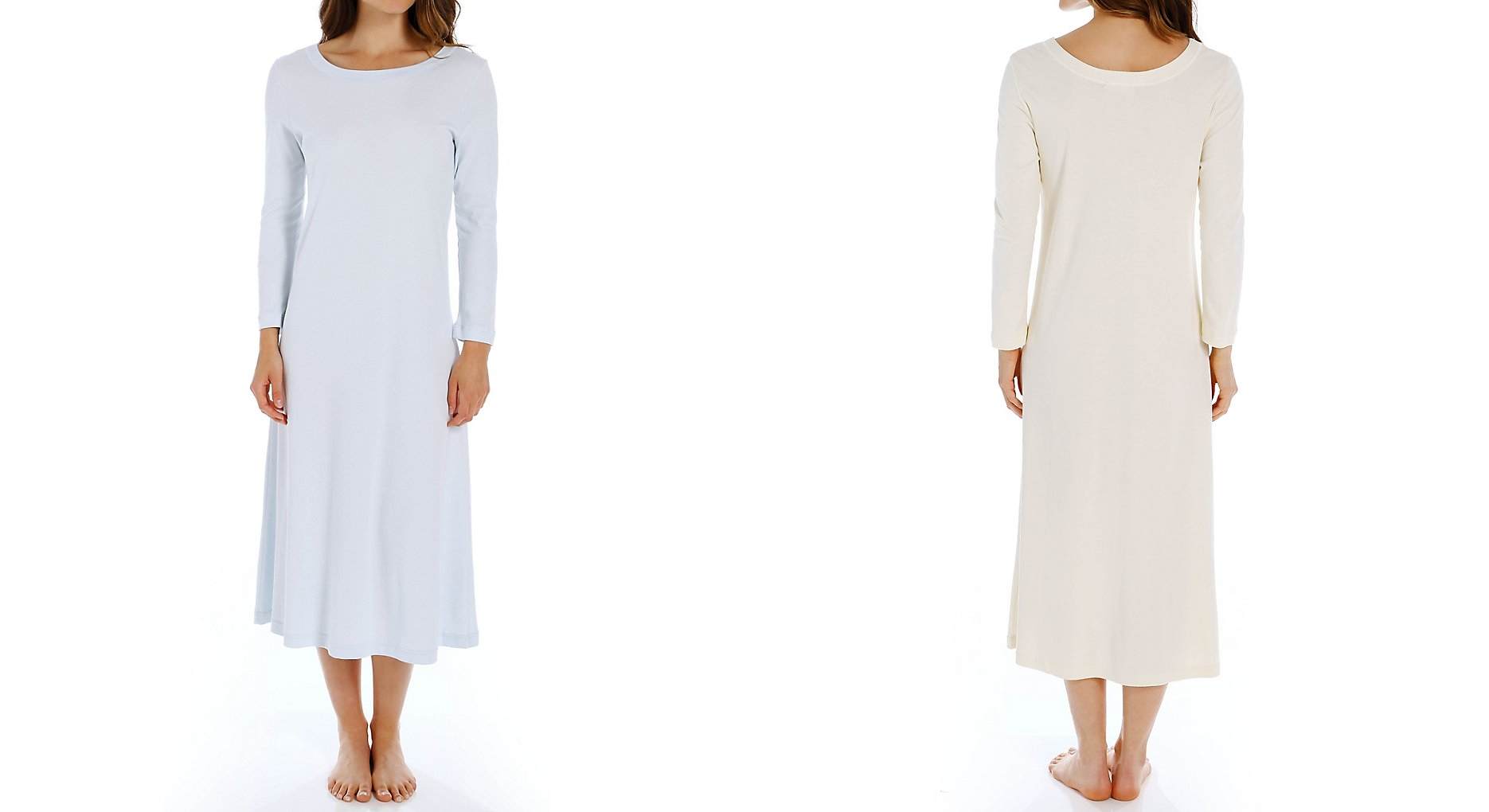 NIGHTGOWNS