*FTC Disclosure - If you make a purchase through a link on this site, we receive a small commission at no extra cost to you.*
Zip Front Robe - The Most Amazing Bathrobe In The World?

Zip Front Robe - Allow us to introduce you to a sentimental favorite, imbued with modern appeal - the zip robe.
Effortlessly comfortable, this tried and true basic enjoys a stellar reputation with a devoted following who assure that, "once you try it, you'll wonder how you lived without it."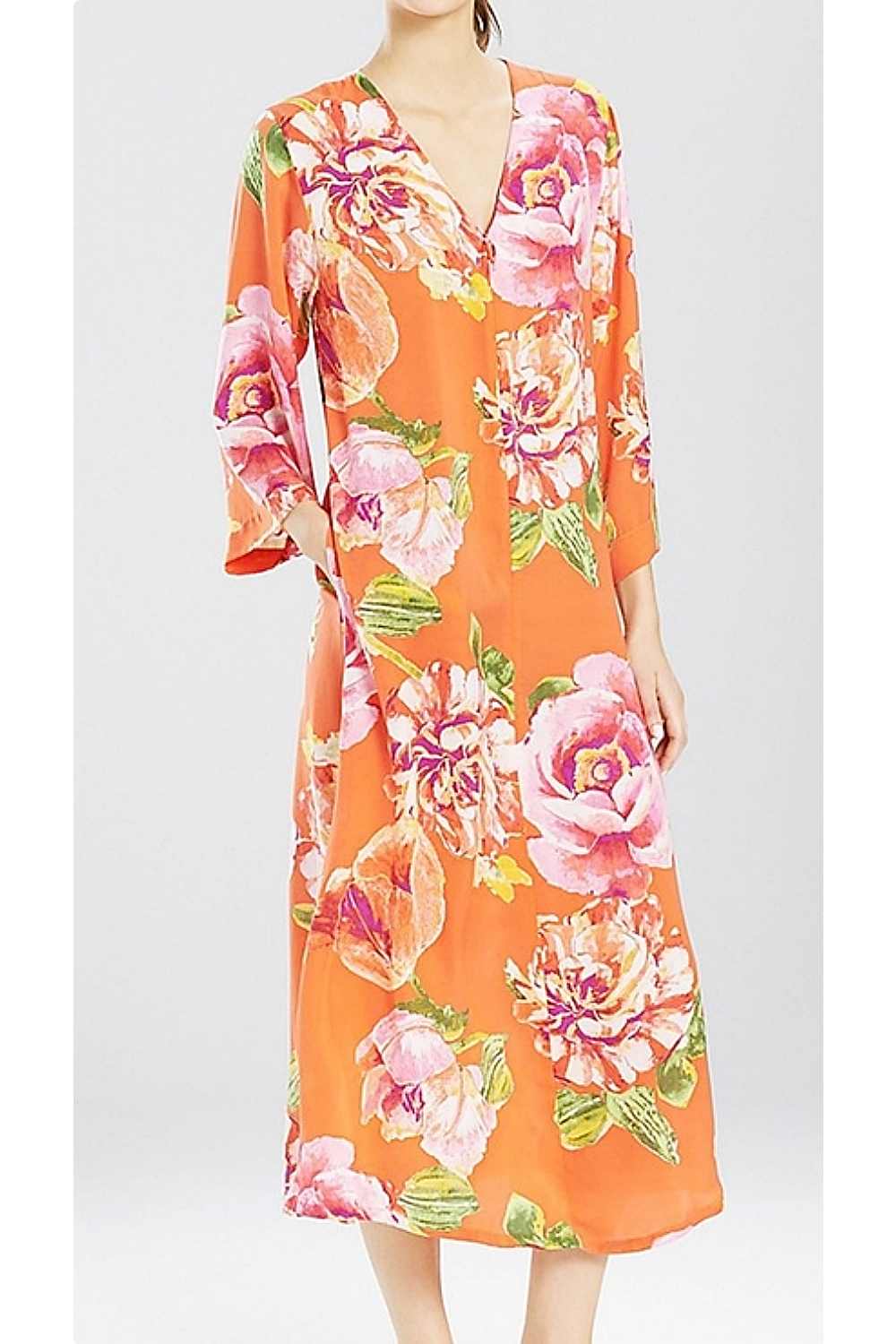 Often referred to as a "housecoat", this easy-to-wear robe has been around in one form or another for decades.
Immensely popular with ladies of a certain age – our grandmothers, aunts and mature female relatives – the zip front robe is enjoying a resurgence in popularity with millennial and hipsters who are discovering it for the first time.
What makes the zip robe such a favorite? In a word – comfort.
Easy-fitting with a front zipper and must-have roomy pockets (for your phone, ear buds, tissues, lip balm, and more), it comes in a variety of lengths to suit every preference.
From baking cookies and binge watching Netflix to puttering in the garden and Sunday afternoon naps, it's a great loungewear and sleepwear option.
Follow along as we take a closer look at the zip front robe and discover why so many rave about this amazing robe that stands miles above the rest.

---
A Zip Front Robe Never Comes Undone

Fussing with the belt, re-tying the knot, and constantly checking to make sure that your robe is closed are things of the past with a zip front robe that simply stays put and keeps you stylishly covered, as you go about your day.
Whether you're wearing it as lounge wear or for bustling around the house, the zipper closure is an easy and comfy "zip it up and go" favorite because you'll never find yourself worrying about keep it done up.
---
NATORI
It's a Classic Robe

Slip a zip front robe over anything and your sleepwear look is instantly polished and pretty. 
The best part - this is classic bathrobe never goes out of fashion, so investing in a nice style that you can mix and match with your lingerie drawer favorites is a great way to always look elegant and timeless.
Whether you're wearing beautiful lingerie or an oversized t-shirt underneath, a zip front robe transforms a so-so look into one that's fresh and fabulous.
Did You Know?
Zip robes may be made from any number of different fabrics. Flannel and fleece robes are probably the most popular warm fabrics, and perfect for the winter months. 
Cotton terry cloth robes are also immensely popular. Many of these zip front spa robes are lined with a second layer of material such as satin, that feels wonderful against the skin.
LA CERA
---
It's Comfy With An Easy Fit
Loungewear should be easy, comfy and never fussy. We love the way you can slip into this robe and forget about it while you get cozy and relax.
Choose an ultra soft fabric like velour, microfiber, or quilted cotton robes for a soft, plush sleepwear experience that you'll never want to take off.
Once you're relaxing in one of these plush robes, you'll never want to go back to complicated robes or sleepwear that gets in the way of some serious R&R - rest and relaxtion.
---
It's A Womens Robe That Works For Every Silhouette

The classic A-line cut of a zip front robe is universally flattering on all body types. Whether you're petite, plus size, athletic, curvy, or anything in between, these popular ladies robes offer a stylish look and a surprisingly easy fit. Opt for
knee length short robes that look great on almost every shape
medium weight fabrics that complement lingerie and sleepwear fabrics that you already have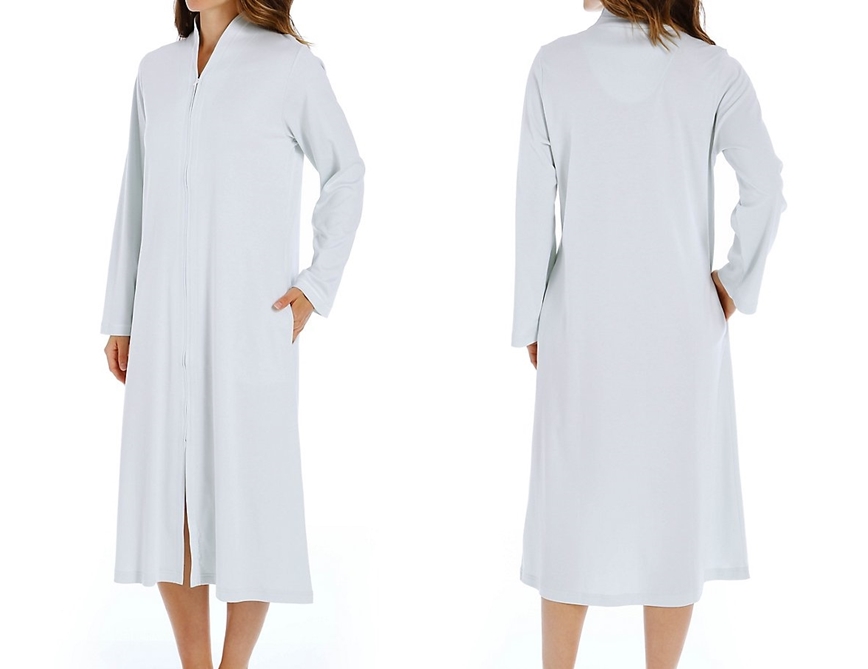 P-JAMAS

Robe Tips
Look for robes and women sleepwear with trendy pinstriping and tasteful color combinations; many styles also feature feminine pintucks for shaping.
If you like the vintage Victorian look, purchase a zip front robe with delicate, feminine lace trim along the cuffs, neck, and bottom hem.
The Zip Robe That Comes At A Great Price
Sure, you can opt for an ultra luxe version of a zip front robe if you want, but why settle when you can easily score one at a reasonable price that fits any budget.
Look for simple cotton, microfiber, or lightweight velour robes for the best prices, and shop smart by browsing around and waiting for sales
Choose an ultra versatile zip robe for the best cost-per-wear, and you'll be enjoying your gorgeous robe for years to come

NATORI