*FTC Disclosure - If you make a purchase through a link on this site, we receive a small commission at no extra cost to you.*
Training Bra - How To Talk To A Tween For The First Time

Training Bra. It's a moment that almost every parent of a tween dreads – navigating the often difficult conversation about training bras. As adolescent hormones start to kick in, tweens can be especially emotional and sensitive.
How do you talk to your tween without bringing on a complete melt-down? In the spirit of dodging a difficult scene, we've pulled together five easy tips for a smooth stress-free conversation.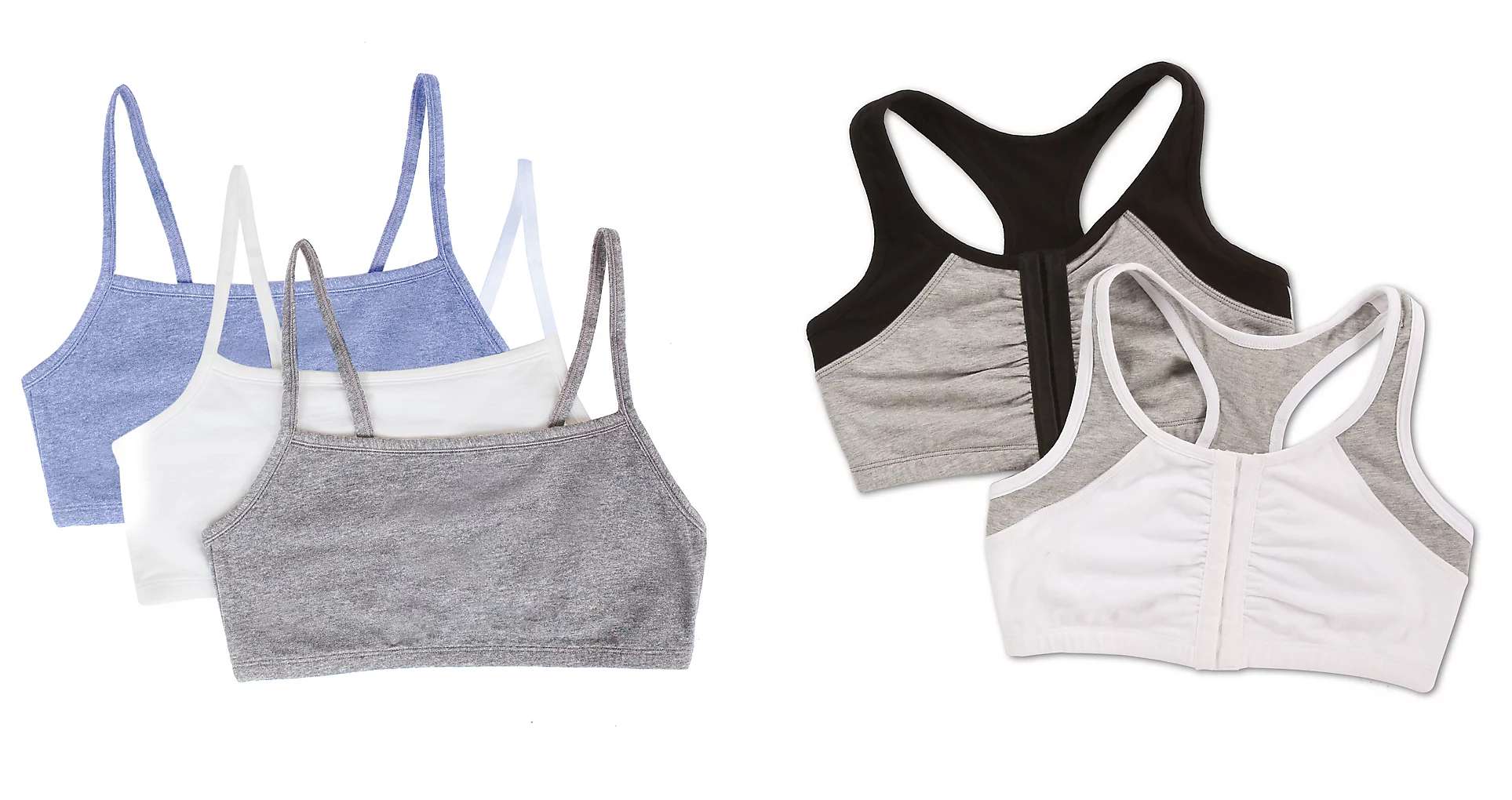 Training Bra Basics - How To Make It Fun

Pick the right time. While you're rushing out the door on the school run or in the middle of making dinner is not the right time for an important conversation about training / tween bras.
The same goes for while they are in the middle of homework or getting ready to go out with their friends.
Timing is everything, especially when it comes to tweens and teens who tend to be sensitive about touchy topics.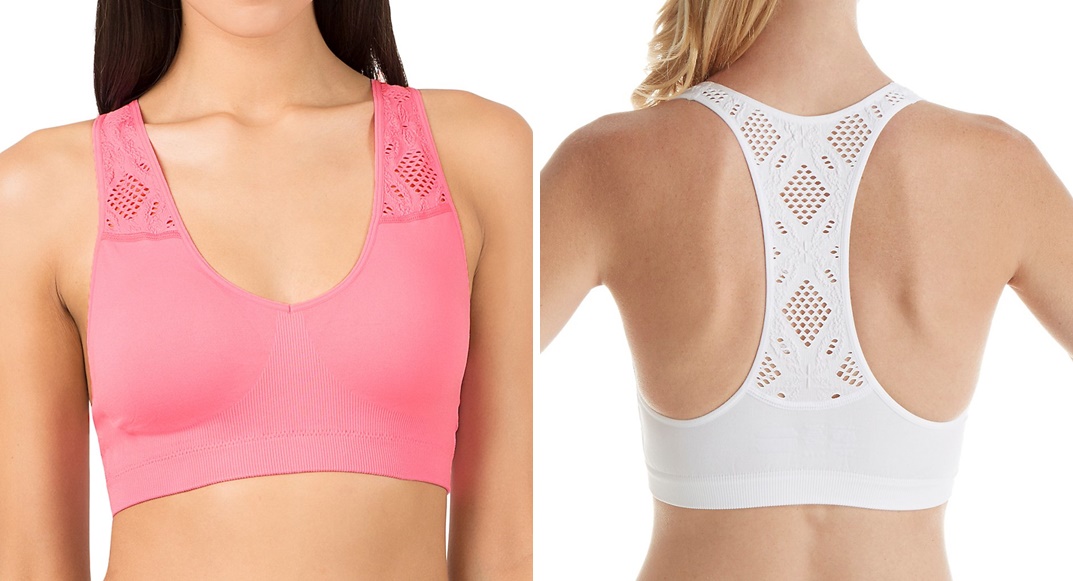 FRUIT OF THE LOOM BRAS
The best time? Wait for a moment when neither of you is distracted or busy with anything else.
If finding the time is hard, let them know that you would like to talk to them. Set aside a convenient time when you can both sit down together in a quiet place that is free from distractions or interruptions.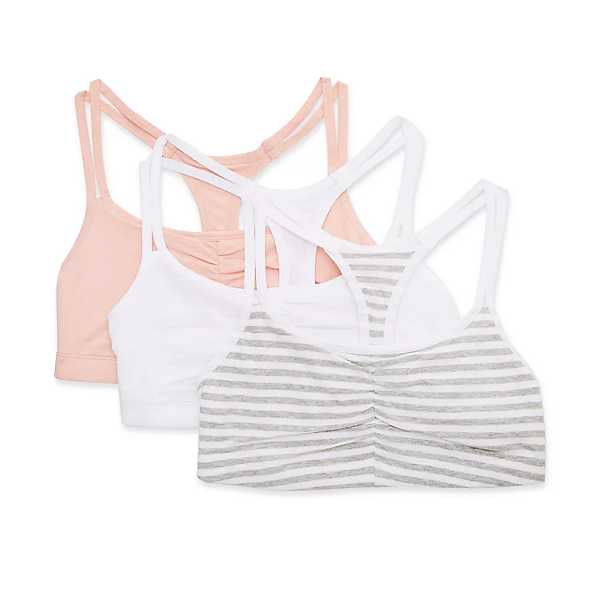 Share your story. Given that the idea of wearing a bra is probably completely new to them, it is not uncommon for tweens to feel nervous or overwhelmed.
Often, the easiest way to diffuse an emotional situation is by sharing your experiences - what was your first bra like, how you felt, the challenges you faced and how you handled them. Keep the conversation light, simple and reassuring.
Whether your story is funny or embarrassing, your tween will appreciate that you shared your first bra experience with them.
Did You Know?
Tween and teen bras come in a rainbow of colors. From bright and bold to cool and classic, popular training bra favorites include rocket red, baby blue, apple green, hot pink, sunshine yellow, and of course the basics - white and black.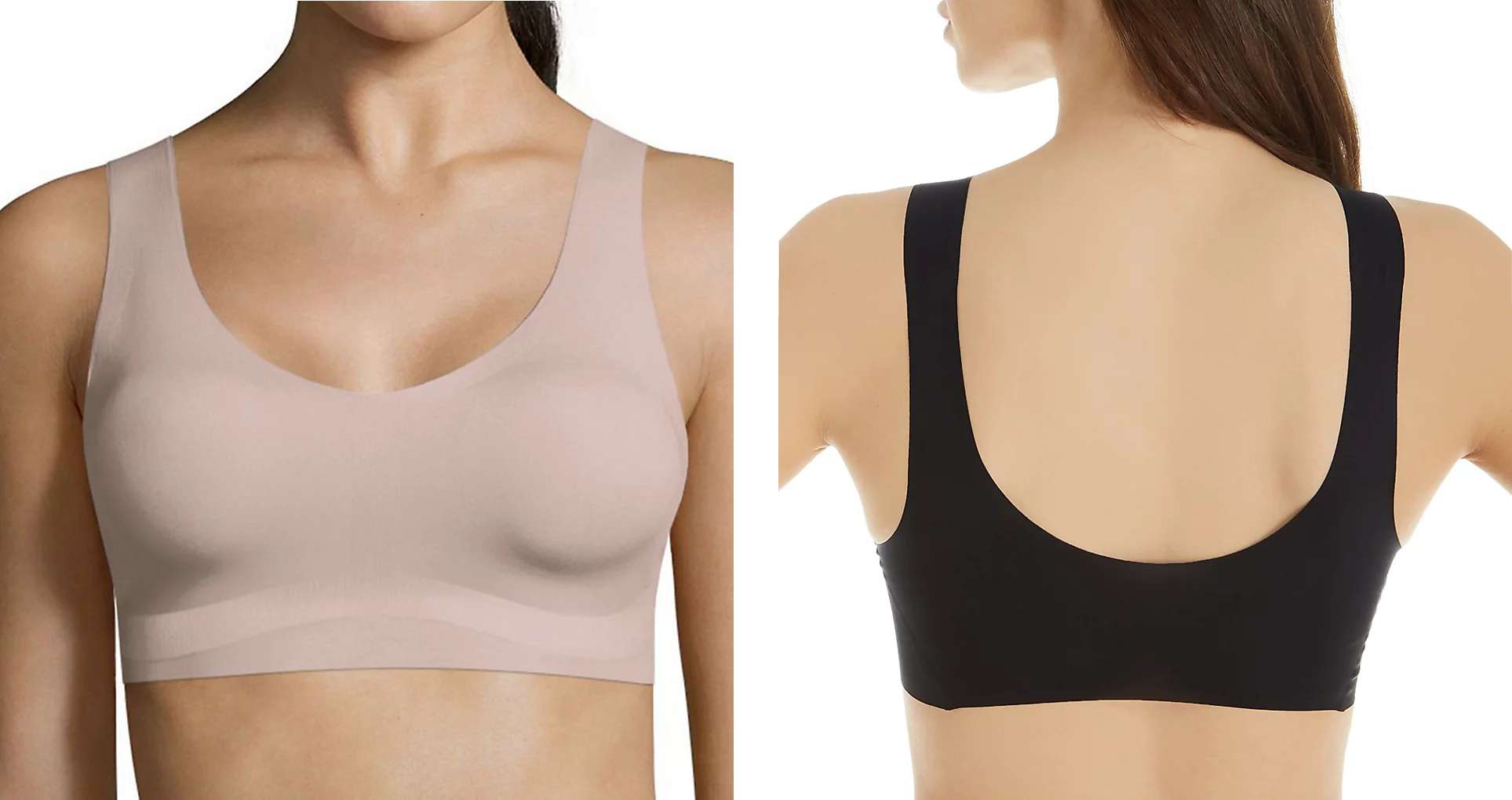 HANES BRAS
Make it private. Tweens and teens alike are usually quite protective of their privacy, especially when it comes to their bodies. With this in mind, ensure that any conversations are private.
Training bras are a sensitive topic, so it is a good idea to shoo any siblings or other adults out of the room and have a chat when it's just the two of you.
For most adults, it may not be a big deal to discuss bras and lingerie in front of others, but tweens often feel the opposite way – even if they do not express it.
Better to wait for the right time - when you can be alone and the conversation will flow easier.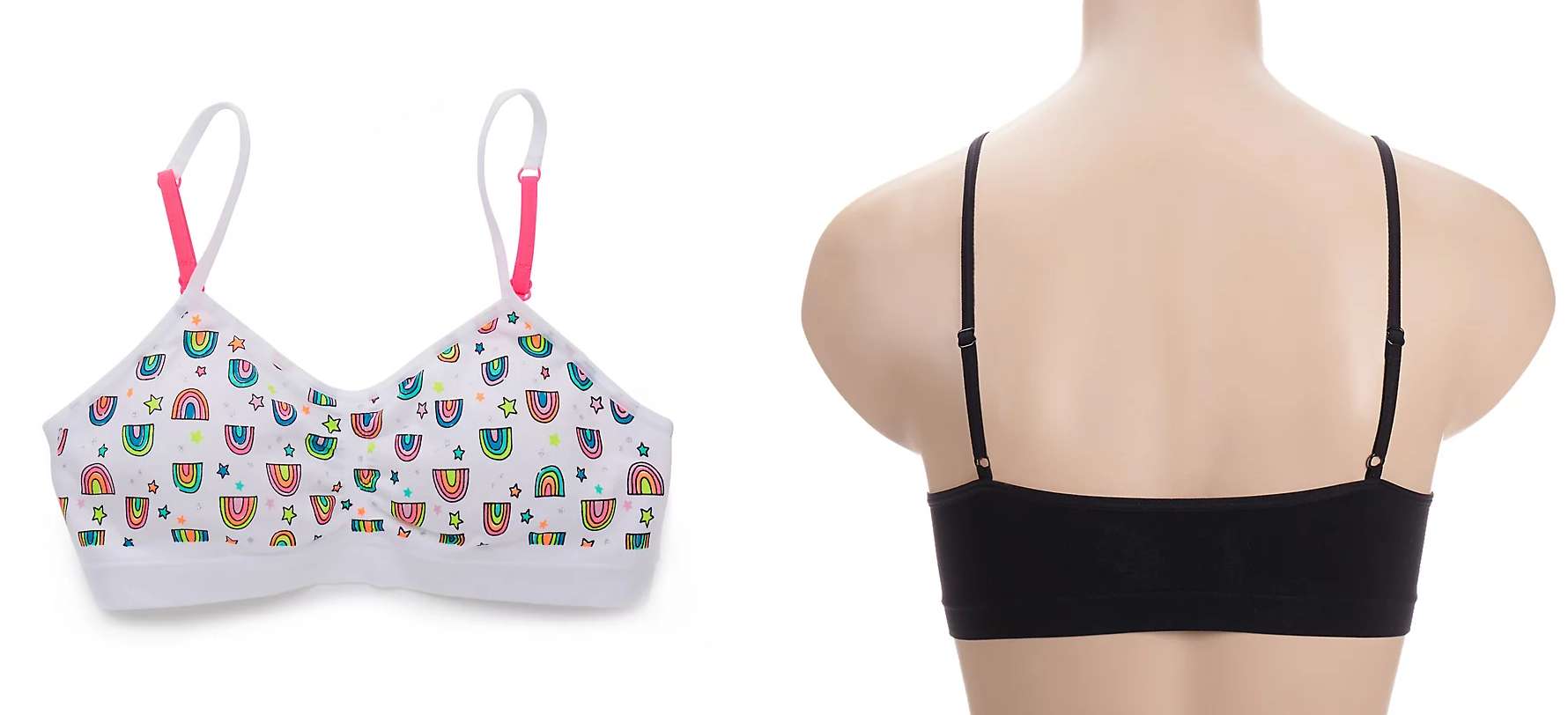 MAIDENFORM GIRL
Make it positive. A compliment is a great way to start the conversation, and telling a tween how special they are and letting them know that you're proud of the person they are becoming sets the stage for an easy chat that will put them in a happy and relaxed frame of mind.
Move into the suggestion about getting a training bra, and finish with another positive comment. The conversation will tend to be better received if it's sandwiched between praise and words of encouragement.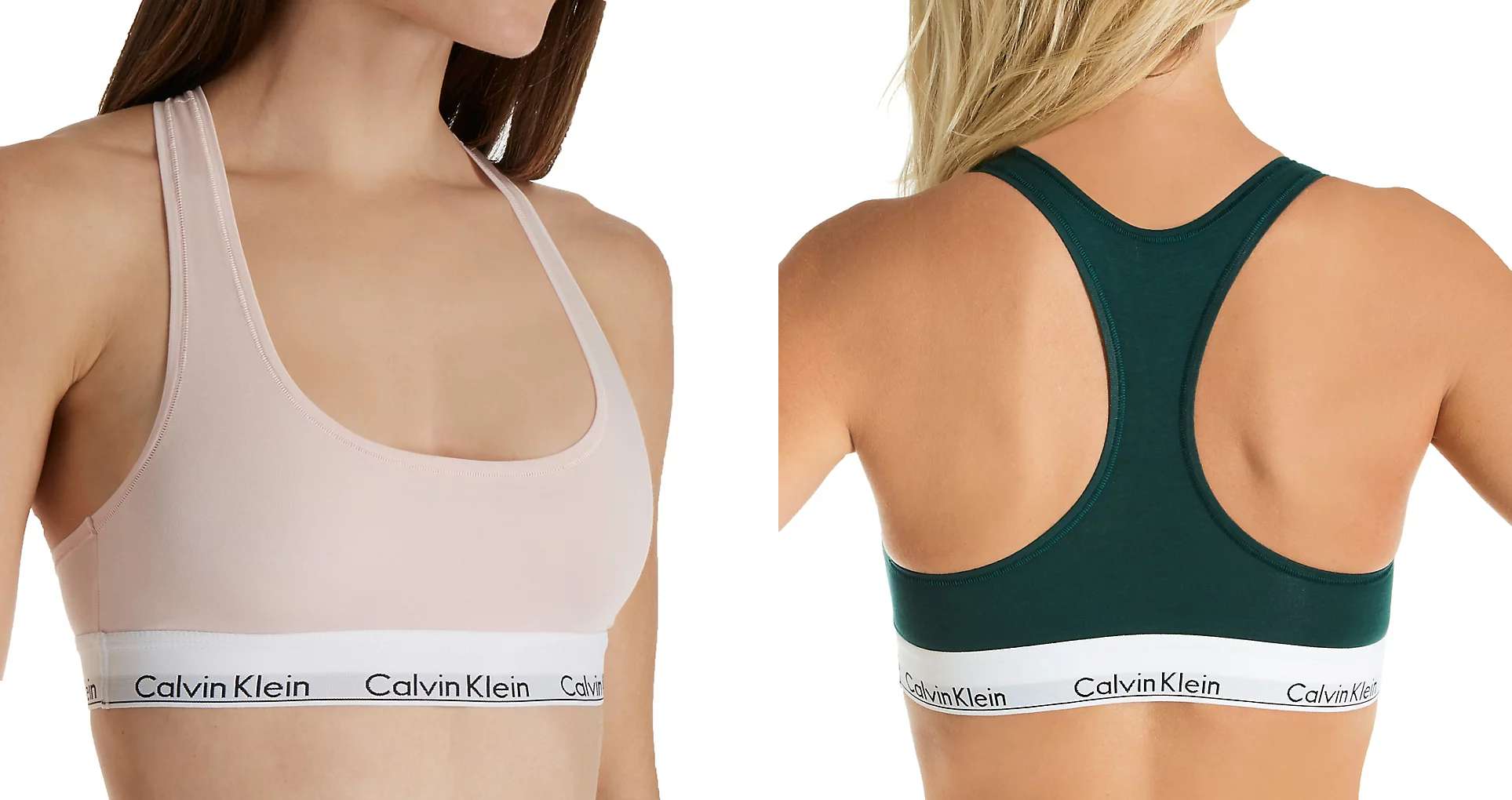 CALVIN KLEIN BRAS
Make it Exciting. Tweens love to shop and will be more inclined to look forward to the idea of wearing a training bra if it starts with a fun experience.
A great way to break the ice is to plan a trip to the mall together to go shopping for tween bras, followed by a special lunch or dessert at their favorite spot to celebrate the occasion. Let your tween invite their best friend along if it makes them more comfortable.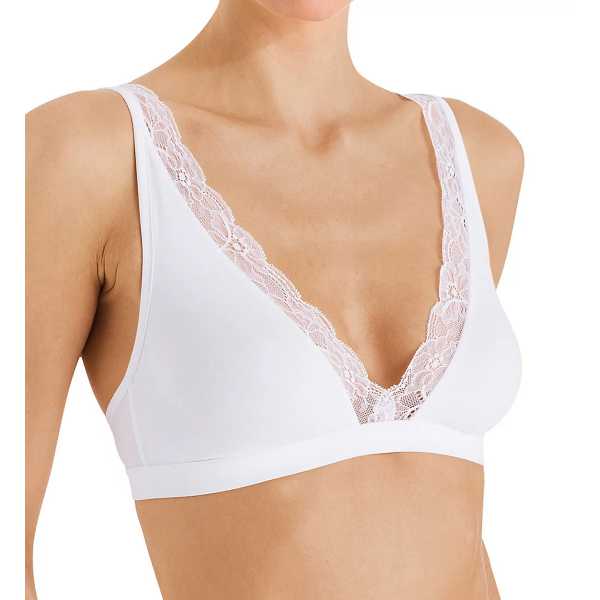 If shopping in person at the mall or other bricks and mortar stores is not possible, then take a look at popular tween lingerie and bras that are available online. This is a great way to see how styles they are interested in look and fit, and to check out the customer reviews.
Bra Sizes

Depending on how quickly they develop, girls typically start in small, medium or large sizes, and eventually move into standard bra sizes with an AA, A, B, C, D, DD+ cup.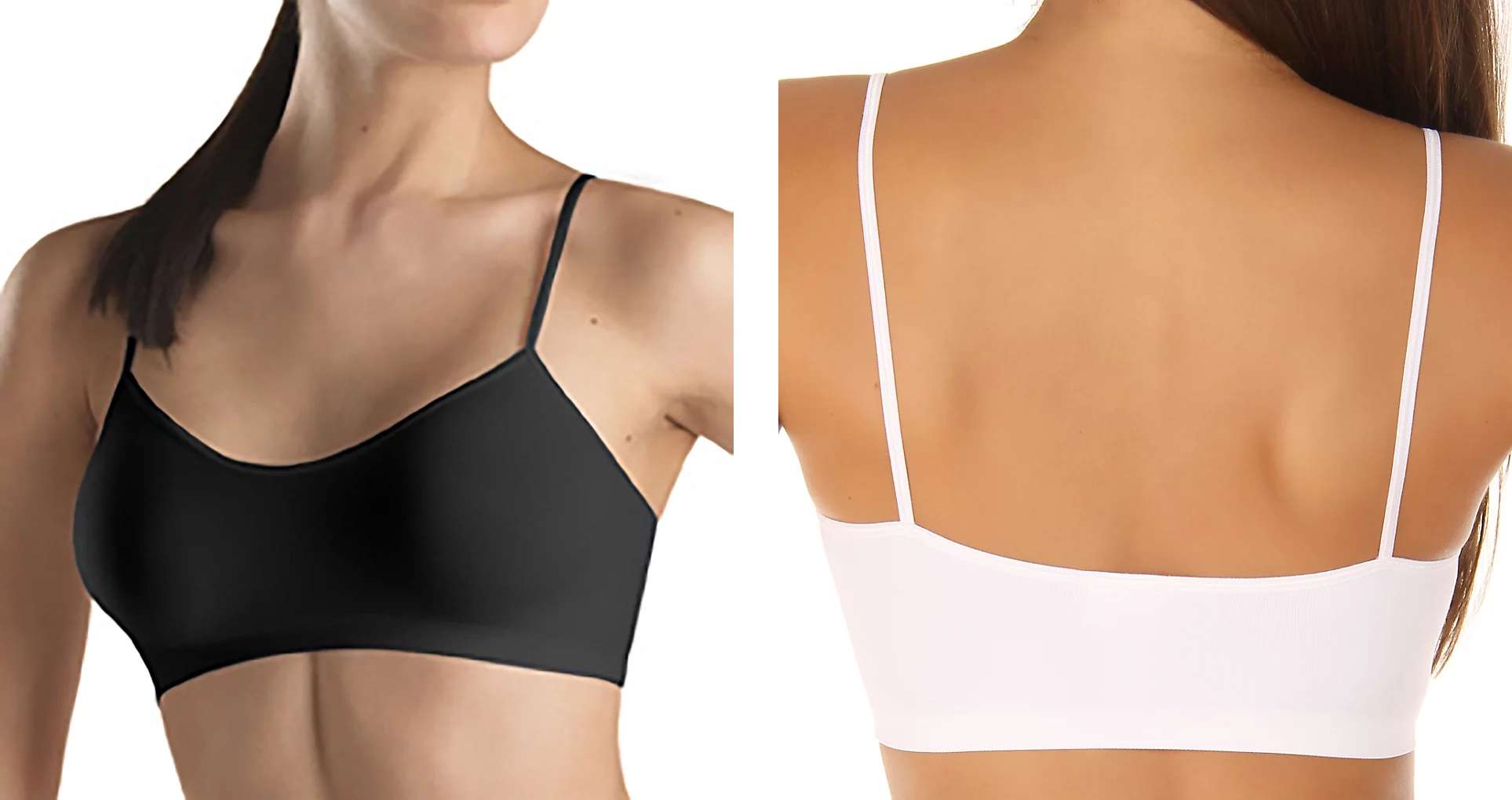 HANRO