*FTC Disclosure - If you make a purchase through a link on this site, we receive a small commission at no extra cost to you.*
Training Bra Sizes - Insider Secrets On How To Get It Right

Training Bra Sizes - Much like regular styles, training bras can be a bit of a mystery as one heads off on a bra shopping adventure.
From finding the perfect style to understanding the perilous puzzle around sizes and how they are supposed to work, first bras can drive even the most patient over the edge!

We're here to help, and to take the guesswork out of understanding sizes (and styles) - plus share a few tips on what you need to know along the way.

Get Help With Training Bra Sizes

As with all bras big and small, it's all about fit - especially for a young girl.  The best way to get the right fit is to connect with an expert - also known as a professional bra fitter.
They can be found in major department stores and specialty lingerie boutiques. A great source of information, they have a plethora of knowledge and experience in the lingerie ecosystem.

A bra fitter can determine bra size and make suggestions about different brands, styles and sizes.
As this is usually a free service, it's a good idea to call ahead for to see when they're available.

Did You Know?
Intimate apparel brands can vary in size, so it's always good to speak with an expert who has experience and knowledge about the styles and training bra sizes they sell.
JOCKEY BRAS
Look For Bra Bands And Cup Sizes

Inspired by womens bras, training bra sizes are calculated from two measurements – the bra band around the rib cage and the cup size around the fullest part of the breasts.
There are two ways to determine bra size:
The first is the DYI method. This is easy and can be done at home, though it does take a bit of patience. You'll need a soft tape measure, and a pen and paper. Instructions can be found by clicking here.
The second option, which many parents prefer, is to have a lingerie professional (a bra fitter) do the measurements in store. This can often avoid stressful moments with a preteen and allow the bra fitter to make suggestions that a young girl may dismiss coming from a parent. 
First Bra Sizing Tip
Avoid taking any measurements over top of thick sweaters or bulky clothing for the most accurate numbers.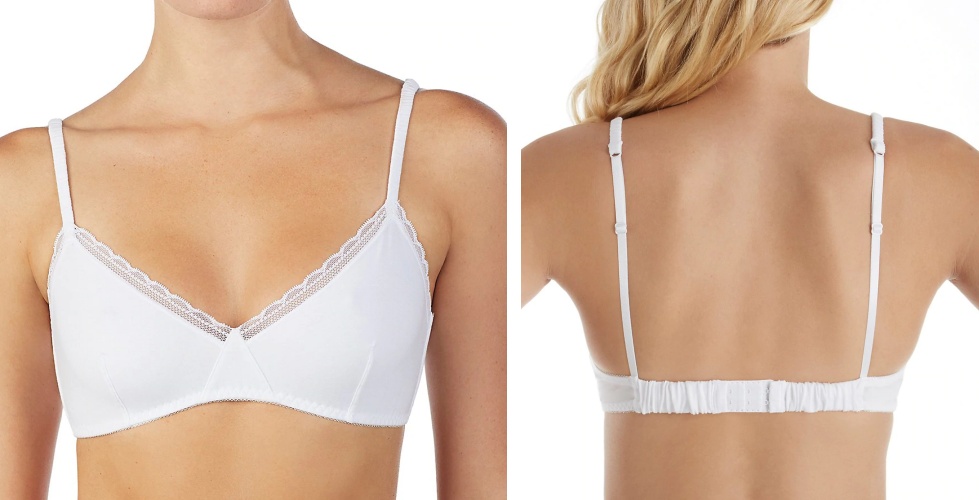 Take A Good Look At Different Styles

When it comes to styles, training bras with fitted cups are popular for larger busts and stretchy cotton bralettes and camis are great for smaller busts.
Sizing is a little different from brand to brand. Some training bra sizes are based on x-small, small, medium, or large, while some are sized according to the bra band measurement like 30, 32, and so on.
Either way, it's a good idea to know the measurements ahead of time so that you don't have to guess when you're ready to shop.
What's The Big Deal?

Starter bras, also known as training bras or preteen bras, are a great way for a young girl to get used to the feeling of wearing a brassiere before maturing into teen lingerie with more traditional support.
Always Try Bras Before You Buy

No matter how accurately bra measurements are taken, there's no substitute for trying them on since they vary by brand, style and size.
Each brand varies slightly, so while a girl may be a 32 AA in one brand, she may be a 30 A in another. And, since it's virtually impossible to tell by just looking it's always better to take a few extra minutes and try a bra on to ensure a great fit and feel and avoid disappointment.

Bra Shopping: Final Sales
Since most lingerie items are a final sale it's super important to try on everything before you purchase.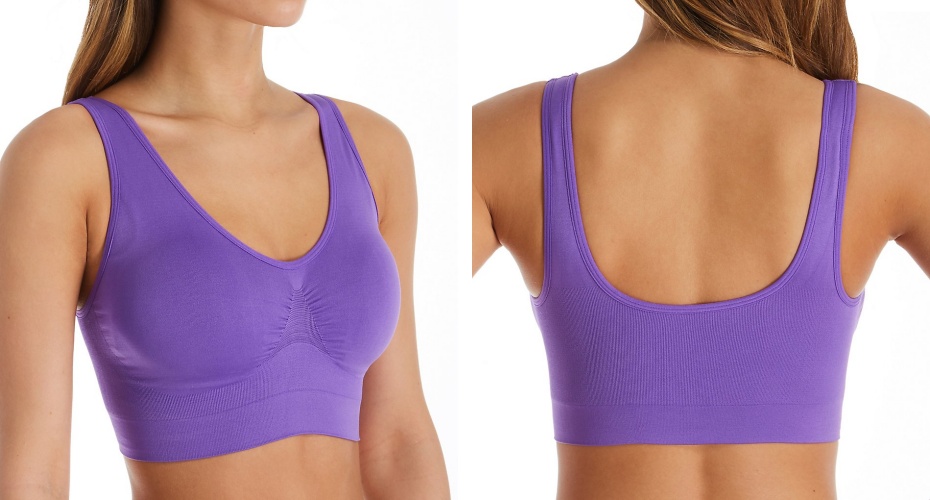 WIREFREE BRAS
Be Prepared To Go Bra Shopping Often

As girl's tend to mature quickly once they hit puberty, you should expect to hit the stores often to keep up with the changes in training bra sizes.
Keep an eye out for bulges and spillover around the cups and bra band that can indicate it's too small. Also, if she complains that it's too tight it may be time for a larger size.

Insider Secret

On a budget? Stick with inexpensive and simple styles in soft stretchy fabrics like cotton and microfiber, so you can buy her new bras when needed without breaking the bank.
Her size will even out as she gets a little older and she'll be able to wear bras longer, but in the early days of training bras be prepared to shop a little more often to keep her comfy and happy in the right size.
Get Input On Girls Bras

Much like women's bras, some girls bras are simply not comfortable, even if they're pretty, the perfect color and the right size.
Make sure to get your preteen's opinion before buying any lingerie or intimate apparel, since they may fit properly but just may not feel good to wear.
If she doesn't like the way it feels, be ready to grab a couple more options until she finds one that fits perfectly and that she's comfortable with.
RHONDA SHEAR