*FTC Disclosure - If you make a purchase through a link on this site, we receive a small commission at no extra cost to you.*
Lingerie Guide To Silk Underwear
Silk underwear - Light as gossamer and super luxurious, silk panties and bras are a lingerie drawer favorite for anyone (myself included) who loves fine lingerie.
Why does silk lingerie continue to be so popular year in and year out, and why is it always the gift of choice when shopping for a loved one?
Silk has always represented the epitome of luxury lingerie and clothing.
Worn exclusively by kings and queens, it was far beyond the reach and means of everyday citizens. Thankfully, times have changed.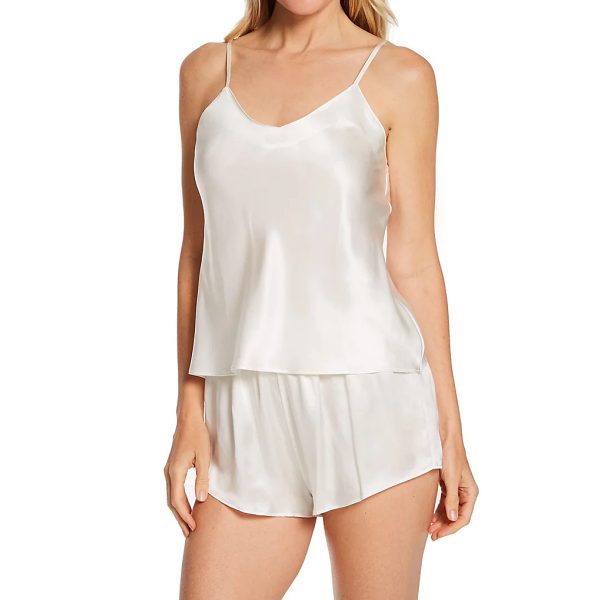 Silk Underwear

Even today, silk underwear is considered the ultimate in luxuriously sexy lingerie. The fit and feel are second to none, and if you've worn silk before you know what I mean.
I know when I wear my favorite silk panties, whether it's a pair of sweet boy shorts or tanga panties, there's an extra spring in my step and I feel fabulously feminine. Silk makes everything better!


---
Brief Panties
Luxurious silk tap pants harken back to the era of old Hollywood glamour with mega movie stars like Carole Lombard, Ava Gardner, and Vivian Leigh.
They offer an easy hi cut full coverage fit and can be worn several ways.
They're ideal under skirts and dresses because they're lightweight and sexy, and can also be worn with a matching camisole for a sexy sleepwear set.

---
Thong Panties
Beautiful thong panties in luxurious silk with lace detailing are the eptiome of chic elegance.
These low rise panties sit comfortably on the hip, offering minimal back coverage.
Designed to impress, they're sexy, lightweight, and a great choice for every clothing style.
---
Bikini Panties
Soft and luxurious silk panties with embroidered lace trim in an understated bikini style are popular with women and men alike - women love to wear 'em and men love the sexy look of women wearing them!
These low rise panties are designed with a beautiful sheer derriere and offer very good coverage that stays in place.
They're a great option under low rise pants, and skirts when a visible panty line is to be avoided.
Silk Lingerie Tip
While silk is natural, it's also a delicate fabric that won't stand up to repeated washes in the washing machine. To extend the lifespan of your silk lingerie, and bras and panties, handle it with TLC, and -

Hand wash and air dry
Don't have any soap? No worries
Use a small cap of baby shampoo and mix with luke warm water

Voila, now you're ready to wash, dry and enjoy!
Lingerie Shopping Online

Shopping online for silk panties, silk sleepwear, and soothing lingerie is easy on eBay clothing.
From pretty bra and panties that match to bridal panties, granny panties, g string panties and more, the selection of silk lingerie and intimate apparel has never been better.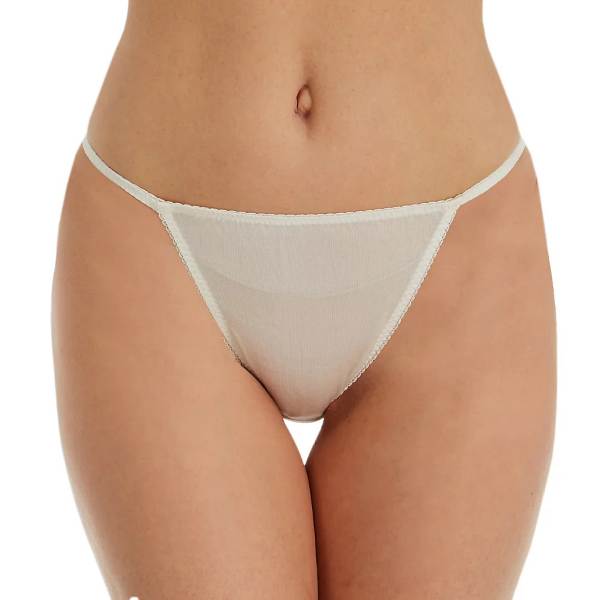 SHOP NOW
Everything listed is available right now - so if you see something you like, hurry and place your bid.
When you click on a link a new window will open and you'll see a sampling of what's currently available online.
Want to continue lingerie shopping? Just follow the view all items link at the end of the listings...