Plus Bridal Lingerie -
The 7 Fundamentals You Need To Know

FTC Disclosure - If you make a purchase by clicking a link on this page, we may receive a small commission. There is no cost to you, and this does not influence our content. 

---
Plus Bridal Lingerie - when it comes to finding the perfect plus size lingerie for a wedding gown, it isn't always easy to find the perfect style. With so many different types of bras, panties, camisoles, slips, and shapewear, the choices are amazing. 
Fear not - in this article we'll focus on the intimate apparel essentials to help you look and feel gorgeous on your wedding day. From fantastic fit and fabrics, to sensational styles and support, we share how to master the tips and tricks to plus size wedding lingerie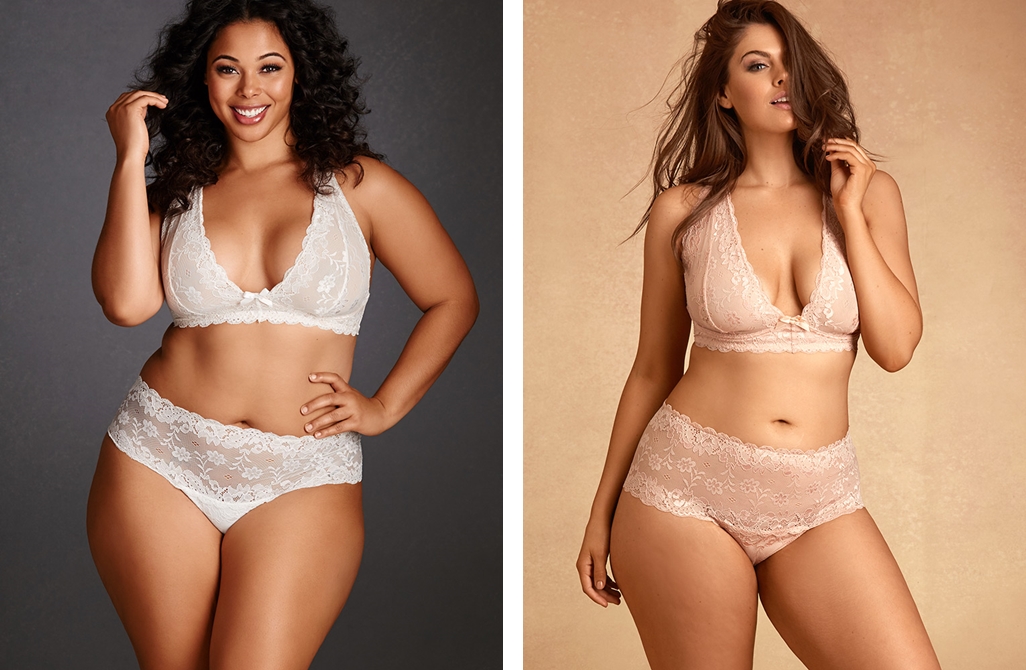 Plus Bridal Lingerie - The Fundamentals

Bra fit is key - As anyone with curves already knows, beautiful lingerie that fits perfectly is essential to feeling confident and looking great.
This is especially important on your wedding day, when the eyes of your beloved, friends, family, and photographer will be focused on you.
Tip - Seek help from a lingerie professional to guarantee a flawless fit for your bra, bustier, strapless bra, or whichever bridal bras and undergarments work you pick.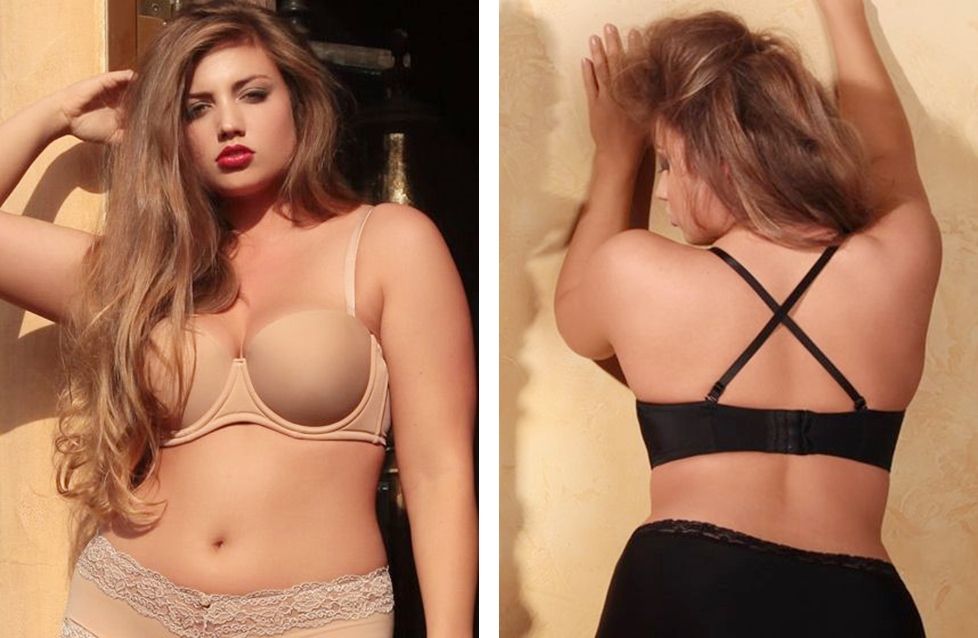 Work with your wedding dress - When it comes to shopping for plus bridal lingerie, always browse with your dress in mind.
It's helpful to bring along a photo of your dress that you can show to lingerie sales people when asking for help, or just to remind you of the exact style and cut of your gown.
Once you've purchased your bridal lingerie, bring it along with you to your dress fittings to make sure that you've found a perfect pairing.
Tip - No matter how pretty a bustier or bra is on the rack, if it won't work with your dress it's a definite no.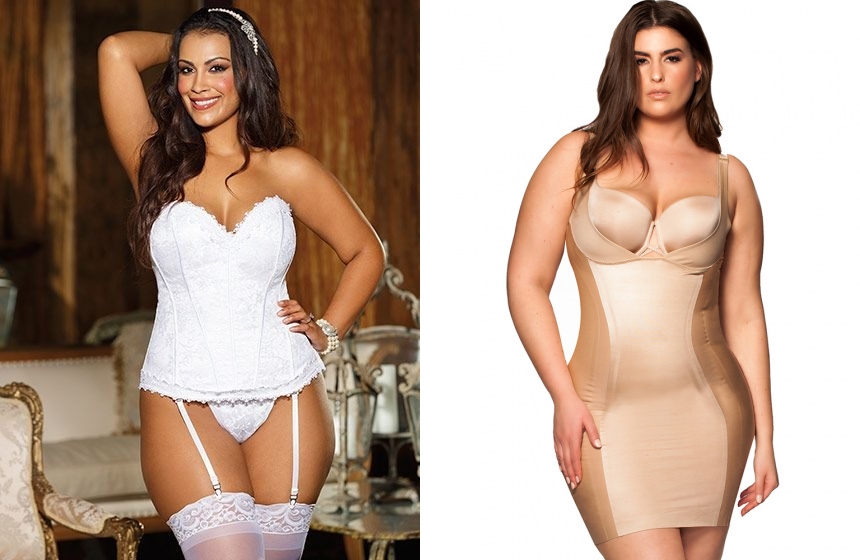 Show off your figure - When it comes to your wedding day, show off your gorgeous curves and celebrate the beautiful bride you are.
Think of your best features and your wedding dress, and let those become the assets that you accentuate.
Tip - Use your lingerie to tone, shape, and support the areas that you want to emphasize and celebrate.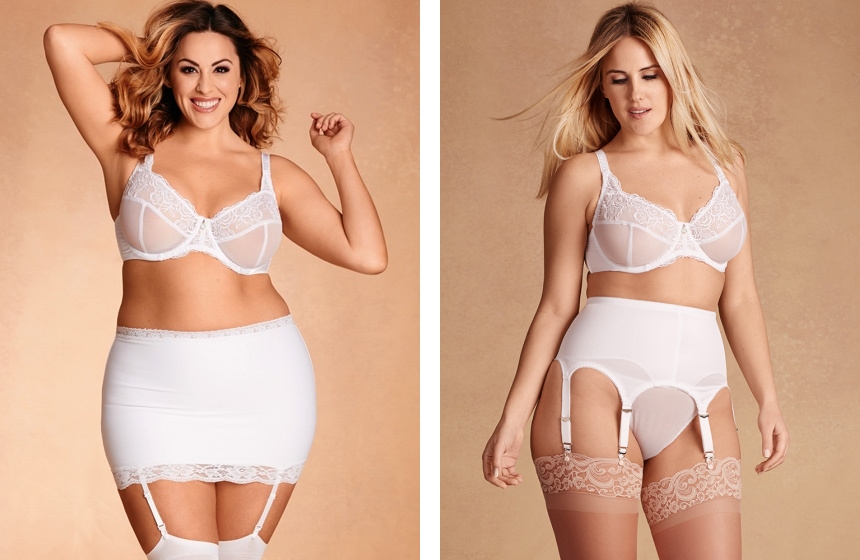 Once you begin shopping seriously for bridal lingerie, there are a few things to keep in mind:
Shop for something that you'll want to wear more then once
Check size charts to make sure you are ordering the right size

Embrace shapewear - One secret that all major A-list celebrities share is the use of shapewear under whatever they're wearing on the red carpet.
No matter what your shape or size is, we can all benefit from the extra toning and sculpting properties that shapewear offers.
Tip - Keep your derriere looking firm and your tummy trim with shapewear slips or bodysuits that keep your curves held in and supported under any style of bridal gown.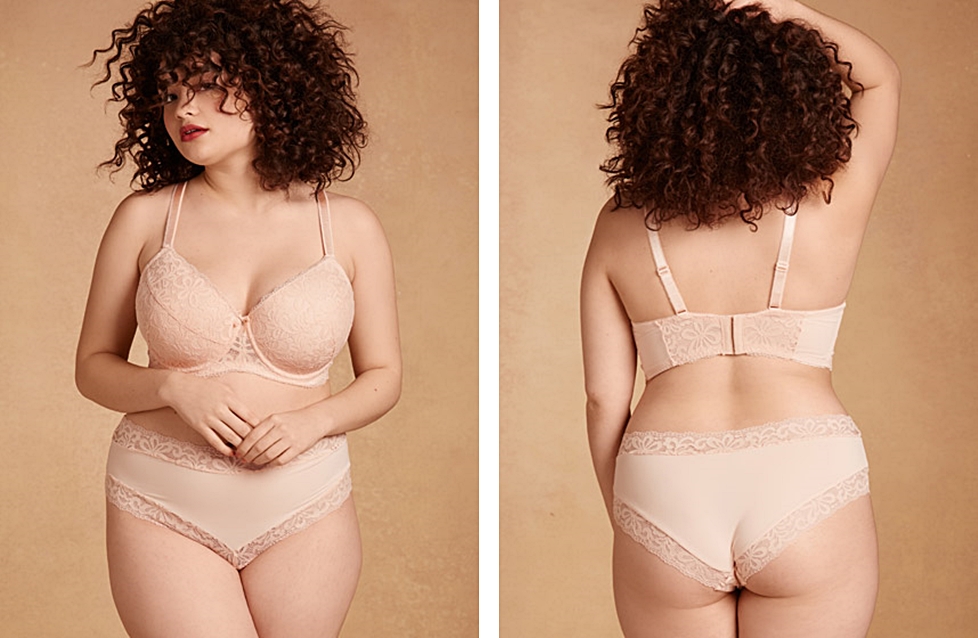 Make it comfy - You can nail the perfect plus size bridal lingerie pieces, but if you're uncomfortable or can't move in it, you'll spend your whole day regretting your choice of underwear.
When you're in the fitting room make sure you can sit down, bend over, hug your guests, and show off your best moves on the dance floor.
Tip - If you can't move in your lingerie you need to consider another size or change styles altogether.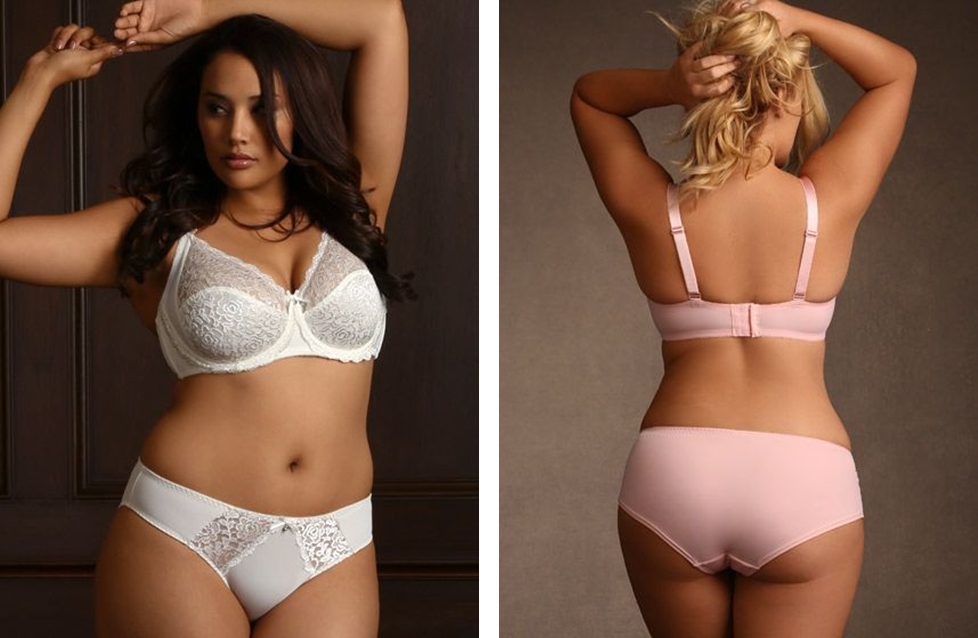 Stay supported - Plus size women know how important it is to find a bra that offers enough support for an ample bust, and the same hold true for your wedding day.
No bride wants a sagging silhouette, and the best way to stay looking perky is in lingerie that is supportive enough to keep everything held up and properly in place.
Tip - Look for perfectly fitting underwire cups, boning, and a snug bra band to offer lift and shape from all angles.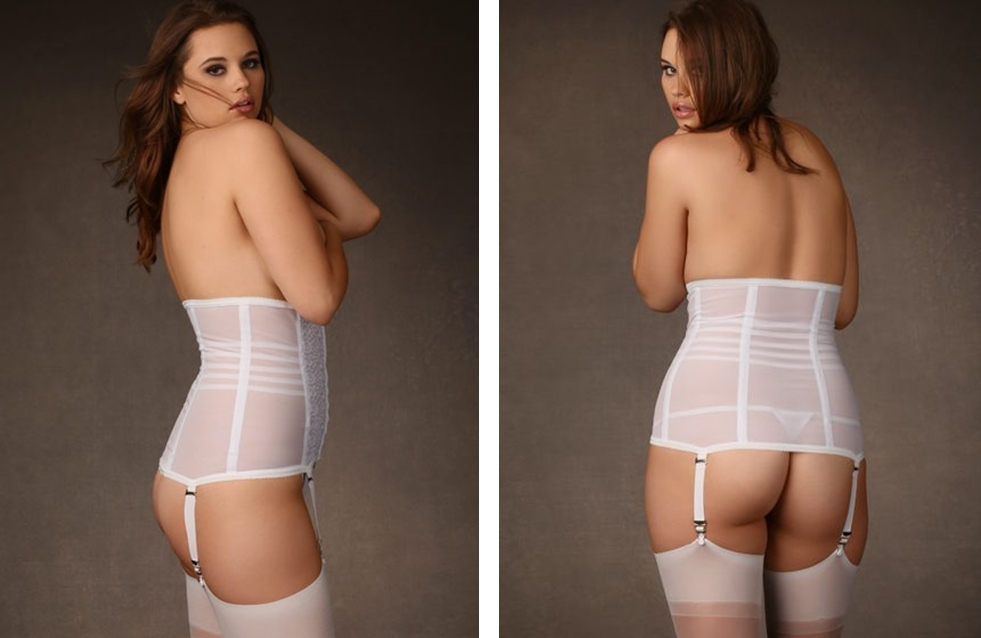 Keep it pretty - There's no need to forgo fashion and focus purely on function when it comes to bridal underpinnings.
This is your wedding day after all, so keeping your lingerie pretty and polished is a top priority.
Tip - Look for a great fit and support along with beautiful elements like lace appliqués, satin trim, and ribbon finishes to make you feel pampered and luxurious in whatever you're wearing on your special day.

Did you Know?
While department stores don't carry many plus bridal lingerie undergarments, there are other options.
Shopping online for the brassieres, bridal panties chemises, slips and panties is probably your best bet.
There are many sites out there that specifically cater to plus sized women, and have a great selection of bridal bustiers, bras, panties, thongs, chemise and slips, and plus size intimate apparel.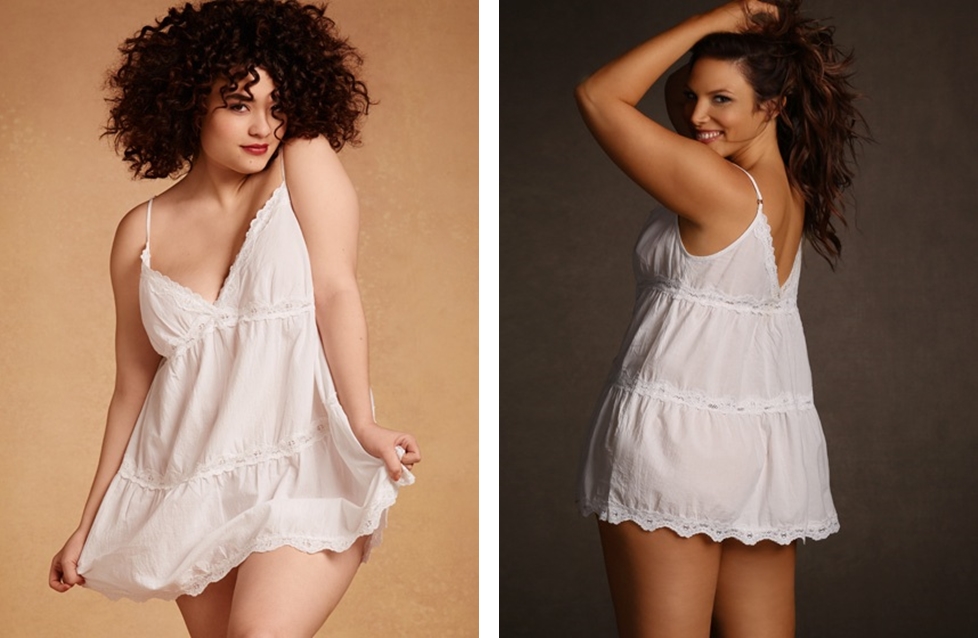 Beautiful Lingerie > Bride Lingerie > Plus Bridal Lingerie