*FTC Disclosure - If you make a purchase through a link on this site, we receive a small commission at no extra cost to you.*
Miracle Bra FAQs - What You Need To Know
The Miracle Bra - more popularly known as the push up bra, is considered to be a lingerie classic more than 20 years after it was introduced by the Canadian Lady Corset Company.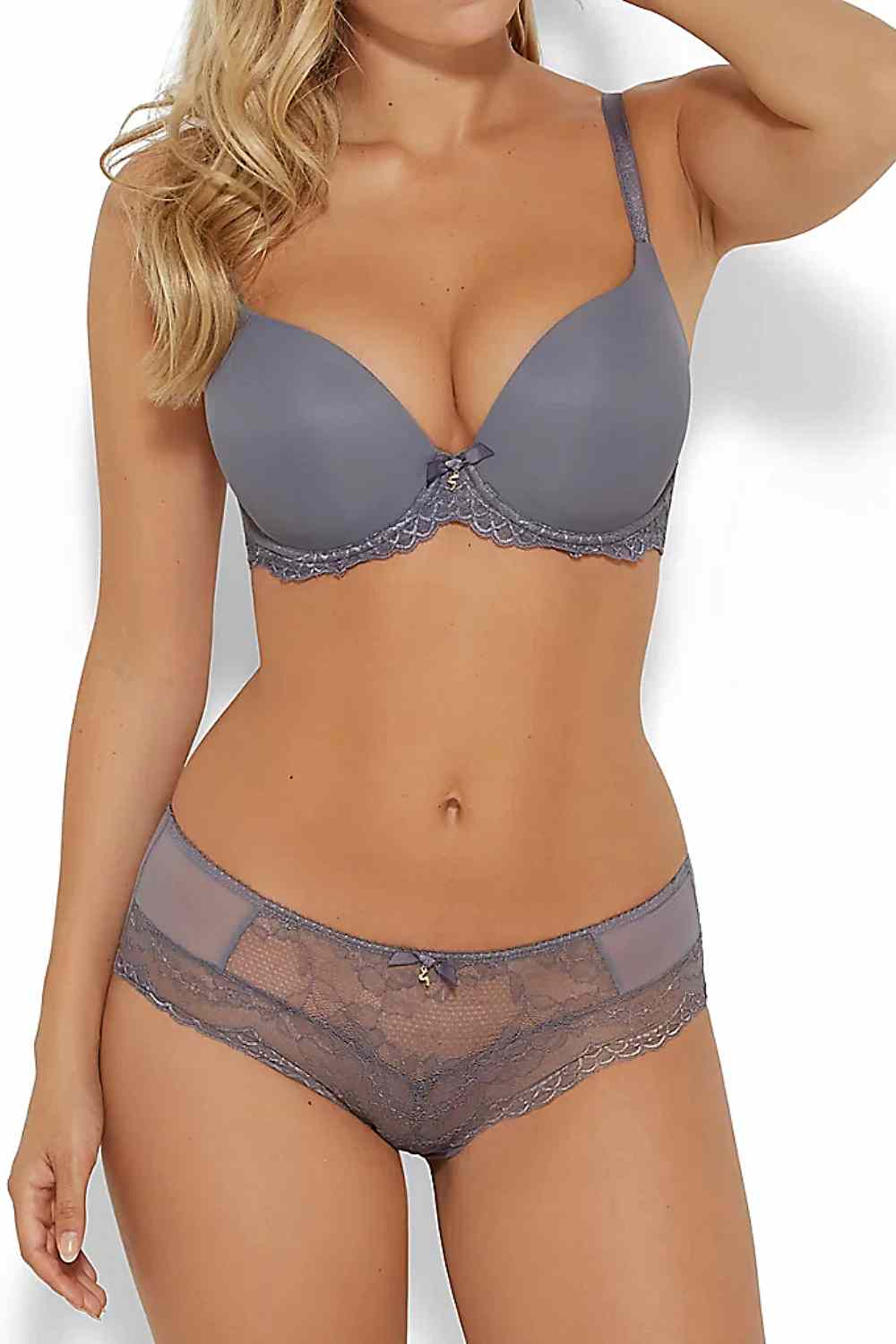 Though a multitude of copycats have since followed, pushup bras as they are now known, continue to be one of the best bras available for giving your cleavage a serious boost.
Sexy, chic and super popular, they're often referred to as "an instant boob job", and can be worn with everything from your favorite casual T shirt to the perfect little black dress. 
How does this "Miracle Bra" work? 
As with all great things, the magic is in the design - with short, angled cups and essential padding that create the illusion of a fuller bustline. 
Want to learn more?  In this article, we've put together a list of frequently asked questions (FAQs) about beautiful lingerie favorite and everything you need to know. So, without further ado, let's get started.


---
What Are Pushup Bras Made Of?

Available in both underwire and wireless styles - the most popular being underwire - push up bras come in a variety of fabrics like nylon, microfiber, lace, satin, polyester and cotton.
But, because they're designed to maximize cleavage, they're designed a little differently than traditional everyday bras.
Most styles have foam padding sewn into the bra along the bottom and sides that cannot be removed. Some styles offer flexible inserts or cookies made of foam, water, or silicone that can be positioned or removed as you like.
---
How Does A Miracle Bra Or Pushup Bra Offer Great Cleavage?

The appearance of a larger cleavage is created two ways - angles and padding.
First - the cups are carefully angled to push the breasts together and upward to make them look larger and rounder.
Second - the cups are lined with graduated padding along the bottom and sides to help shape the breasts. 

Basically, a push up bra takes what nature has given you and increases it..... a lot. This is the miracle in a miracle bra.

Beautiful Lingerie Tip

If you love a smooth and sexy look under tight fitting t shirts, sheer tops or knitwear, avoid lace bras or anything with seamed bra cups.

Instead, opt for a push up bra / Miracle Bra with smooth seamless cups in nylon, satin or microfiber.
Does A Push Up Bra Fit The Same Way As A Regular Bra?

Not quite. While they're available in the same sizes as regular bras, these types of bras won't feel the same way because of the shape, angled cups and extra padding.
A snug fit is quite normal - since the breasts are being pushed and lifted together, but a pushup bra should never feel so tight that's it uncomfortable to wear.  
Tip - If a bra feels too tight or your breasts are spilling over, try the next size up.
Can I Wash Push Up Bras In The Washing Machine?
Most lingerie care tags say that machine washing is ok, though we don't recommend it. The heat and motion of a washing machine is not kind to any kind of push up bras with padding.

Better to hand wash your best bras and lingerie in lukewarm water with mild soap (Forever New is a good lingerie soap that's gentle), or in a pinch you can use baby shampoo.

Rinse with cool water. Do not wring. Blot any excess water with a towel. Then lay your bra flat to air dry. This will extend the life of your bras, panties and intimate apparel, and you'll be able to enjoy them for much longer!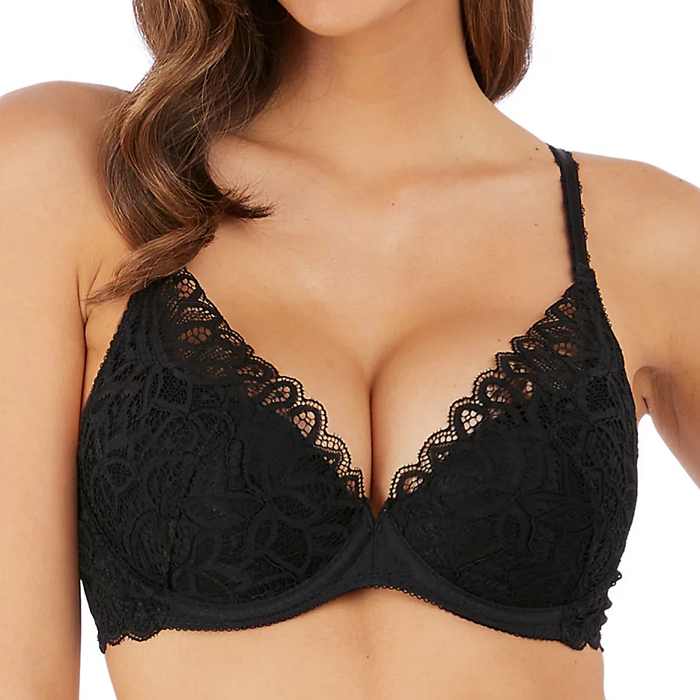 Which Push Up Bra Brands Are The Best?

Several lingerie brands offer push up bras for different shapes. Here are a few client favorites -

For Petites - If ever there were a brand that does petite bras well, it's the intimate apparel celeb, Wacoal lingerie.
We really like how their pushup bras are designed for the specific needs of a petite figure, rather than simply being sized small.

With wider set straps, smooth contoured cups and padding that can removed (which gives you more flexibility), this luxury brand does not disappoint when it comes to push up bras for petites.
For Regular Sizes - For beautiful bras that are flattering and affordably priced, Maidenform is a Love-of-Lingerie favorite, and for good reason.

Offering a large selection of push up miracle bra styles that include cushioned underwire and wireless options, and graduated padding, there is a bra for every preference. 
From pushup T shirt bras to plunge pushups and demi push up bras, the only challenge will be choosing just one.
For Plus Sizes - Specializing in plus size bras for women by women, Curvy Couture knows what it takes to make a great bra with excellent support.
Available in a range of pushup styles - from plunge to T shirt and multiway, their Natural Lift Pad Technology provides a natural looking lift that supports your curves while staying comfortably in place.