Homemade Valentine Gifts
Homemade Valentine gifts - Are you looking for last minute Valentine gifts that are special and unique, but don't cost a fortune?
Homemade gifts are a great choice for your sweetheart on Valentines day.
Why? You can be as creative as you want. You can mix and match more than one.
And, best of all, they come from the heart and are a sincere and thoughtful way to bring a smile to your sweetheart's face.
If, you stumped and looking for ideas, look no further. We've listed our favorite top 10 homemade Valentine gifts: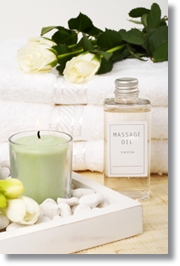 1. Give your honey a warm, relaxing and sensuous massage. Don't forget the sexy Valentine lingerie.
2. Make a CD of your loved one's favorite music. Or, fill their iPod with his/her favorite songs or podcasts.
3. Write a poem or love letter and remind your sweetheart why you fell in love with him or her.
4. Prepare a dinner by candlelight of your loved one's favorite dishes. Don't forget to include a special dessert. Perhaps a Valentine shaped cake. Remember the romantic background music!
5. Send your honey a free e card...or two...or three, and include a special message explaining why you love them.
6. Give your sweetheart Valentine coupons that he or she can use anytime throughout the year. Include items that they love.
7. Dim the lights and arrange a trail of scented candles, scattered rose petals and champagne for two to a romantic bubble bath for two.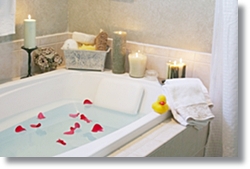 8. Leave a romantic I love you note and single rose in his or her favorite color on your sweetheart's pillow.
9. On bended knee, propose to him or her all over again.
10. And finally, one of the most romantic Valentine gift ideas is the perhaps the easiest of all.
Create a collage of romantic words, phrases, notes or your favorite love poems or expressions (newspapers and magazines are a rich source), and arrange them together in a scrapbook or huge heart shaped Valentine card.

Leave homemade Valentine gifts and return to beautiful lingerie