*FTC Disclosure - If you make a purchase through a link on this site, we receive a small commission at no extra cost to you.*
Goddess Bra - The Best Styles In The Spotlight

Goddess Bra - When it comes to classic styles with a touch of luxury and a beautiful fit, it's no wonder that curvy women are drawn to the beautiful lingerie of Goddess.
Designed specially for curvy shapes, this popular American intimate apparel brand offers the full bra comfort and support for larger busts without the frumpy or matronly styles of yesteryear.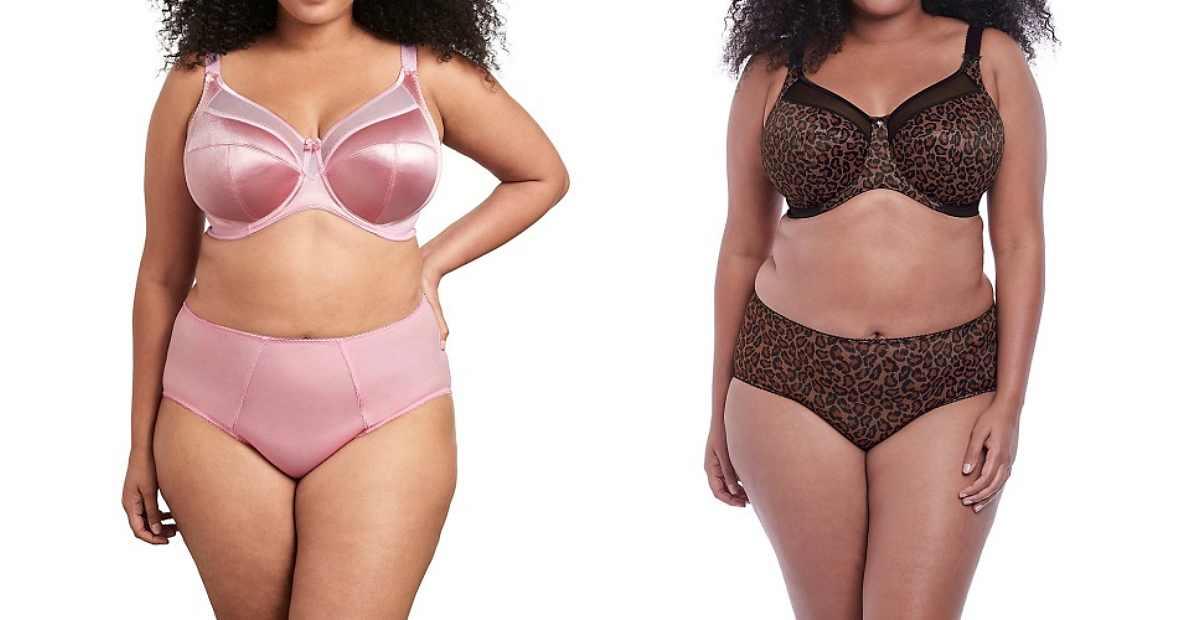 From the award winning underwire Keira to the sleek soft cup Celeste, Goddess lingerie offers some of the prettiest easy-fit styles. With sizes and colors galore, we've rounded up a list of the best-selling ones for everyday wear.
---
Goddess Bra Favorites - Underwire Bras

With generous multi-part cups, the Alice underwire bra offers exceptional full  coverage in an M Frame bra that creates a bust minimizing and separating effect, making it a perfect choice for every day wear.
Wear this bra when you want a smooth and sleek silhouette without added cleavage or over exposure.  Choose from either nude or black for a flawless finish under anything in your closet.

---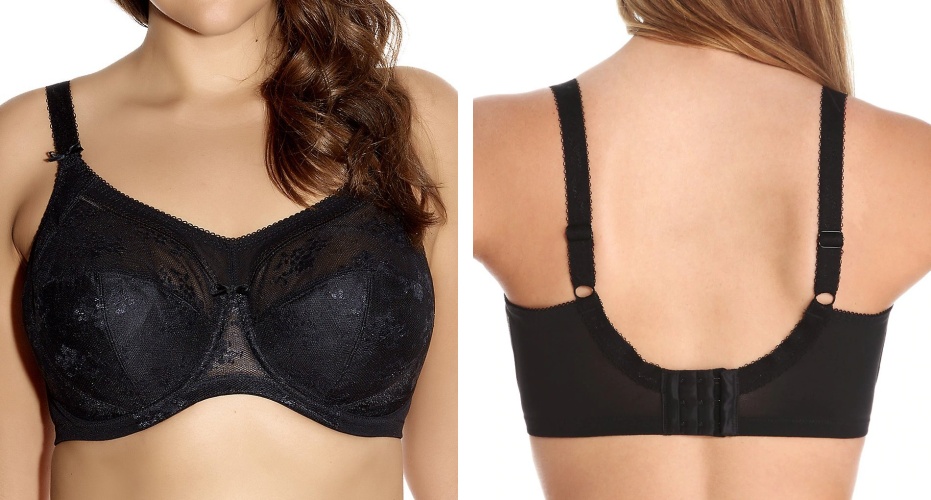 GODDESS LINGERIE
---
Soft Cup Bras

This popular style has all of the Goddess brand's signature comforts with a little bit of retro styling that makes it a favorite pick.
With multi-part seamed cups that provide an exceptional tailored fit for fuller busts, our favorite Clara style is the soft cup version. Unique elasticized edging along the top of the cups gives a more controlled fit.
To top it off, the Clara is finished in a beautiful delicate print on glossy satin that gives it a touch of glamor, making this piece feel like an everyday indulgence.
---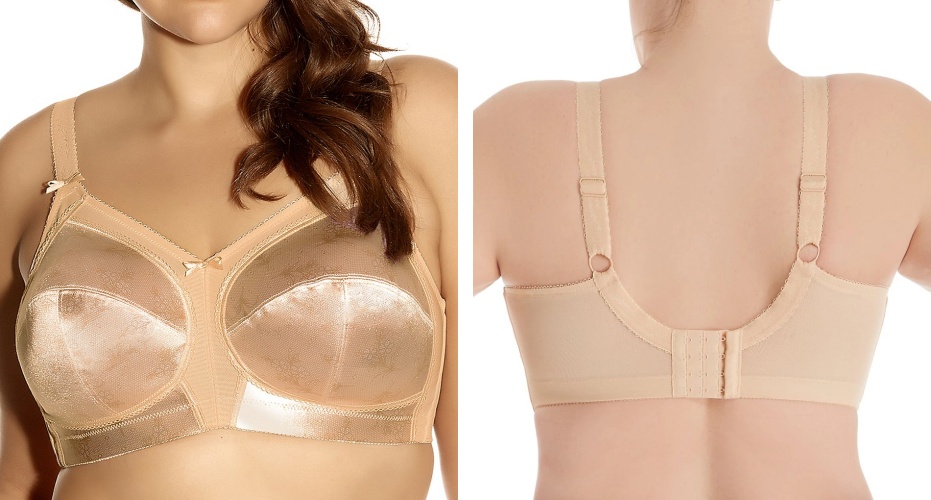 SOFT CUP BRAS
Manufactured in the U.K. under the Eveden name, Goddess specializes in supportive brassieres for larger busted women who often have difficulty finding bra sizes which fall outside the regular size range.
Under the Goddess, Fauve, Fantasie, Elomine, and Freya labels, Eveden offers a great assortment of bras and lingerie for women who wear up to a J cup.
Underwire Bras
For those who want a little sizzle in their lingerie, the Keira's satiny smooth simplex cups with pretty sheer mesh trim serves up the best of fashion and function in one stunning style.
We love the banded, wider underwire construction and the sleek cups that keep you covered and comfortable all day long.
Choose one of the neutral shades for more versatile mix and max wear, or treat yourself to several vibrant shades that will take you anywhere.
UNDERWIRE BRAS
---
Sport  Bras
It's easy to stay supported and feel comfortable no matter what you're doing in a Goddess sports bra. From walking the dog, and running errands, to taking a yoga class and power walking on your lunch break, this wireless multi-part bra has you covered.
Classic white or black will coordinate with other active wear and guarantee its regular rotation in your lingerie drawer.
We love the sporty minimal styling and clean lines of the front of the bra, and appreciate the back hook closure of traditional styles.  Adjustable sizing gives you the perfect Goddess bra fit every time.
---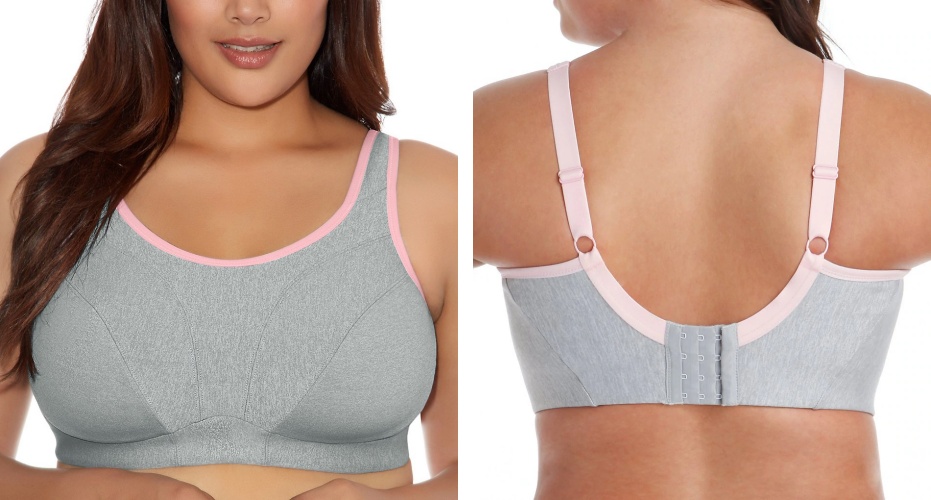 The Yvette Underwire Smoothing Bra
The ultimate smoothing underwire bra that's splendid under anything from t-shirts to silk blouses, the Yvette is super popular for good reasons.
The multi-part cups are lightly molded and lined providing additional lift and support. Smooth micro satin styling adds a hint of shimmery glam, to one of the most supportive and comfortable options on the market for full figures.
Stock up on this ultra versatile style that will take you from everyday wear to an evening out with an effortless ease.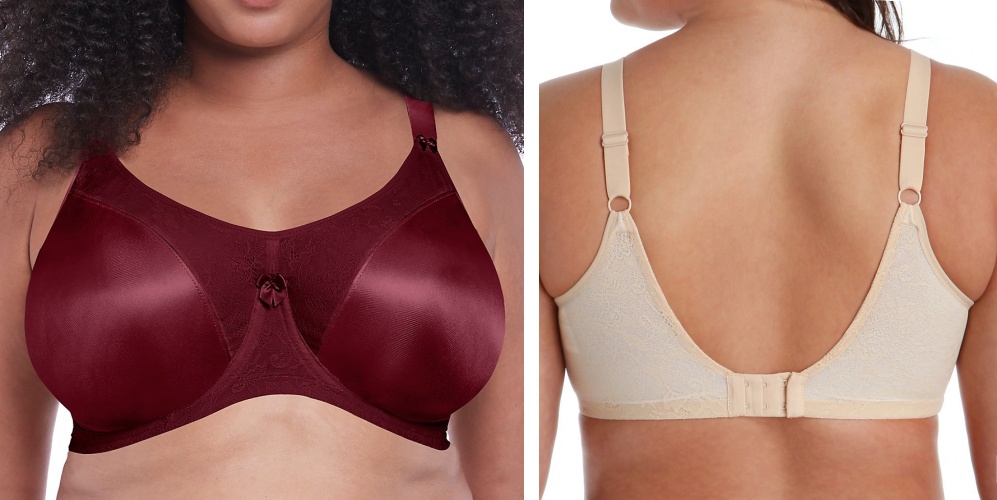 GODDESS BRAS
---
The Adelaide Bra
If you're a woman who likes options, you'll love the Adelaide series. It's so popular, there are 3 versions to choose from to get just what you need:
full cup underwire
banded underwire
strapless underwire

With well-designed multi-part cups and side support panels in a beautiful lace pattern, these bras are a great everyday option that combines the best comfortable support with stylish coverage.
---

FULL BRAS