Girls First Bra: How To Get The Best Fit
Girls First Bra - Shopping for a girl's first bra can be both exciting and daunting. There are so many options out there that it can be overwhelming, and you might be tempted to just grab the first style you see.
We're here to show you how to take the time to select the right size and how to get the very best fit, so that your first bra experience makes you look and feel fantastic. Follow along with these easy tips to get the absolute best fit from your first bra.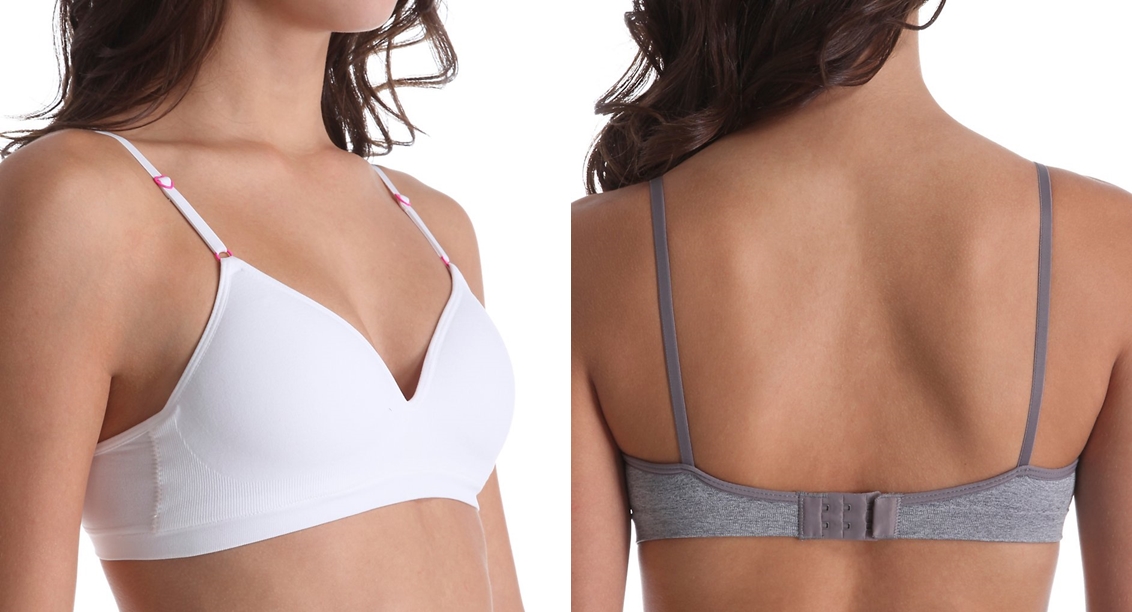 Measure A Girls First Bra Properly
Don't just assume you're the smallest size because it's your first bra. A proper fit starts with taking your measurements, which can easily be done at home.
Use a tape measure to measure around the fullest part of your bust and record the measurement.
Then measure all the way around your rib cage (right under under your breasts).
Make sure you're not squeezing the tape measure too tightly or holding it too slack.
Take your measurements right against your bare skin, never over another bra or bulky top, which will skew your numbers.
Enter your measurements into an online bra size calculator or take them into any lingerie store to have a sales associate help translate them into the right size.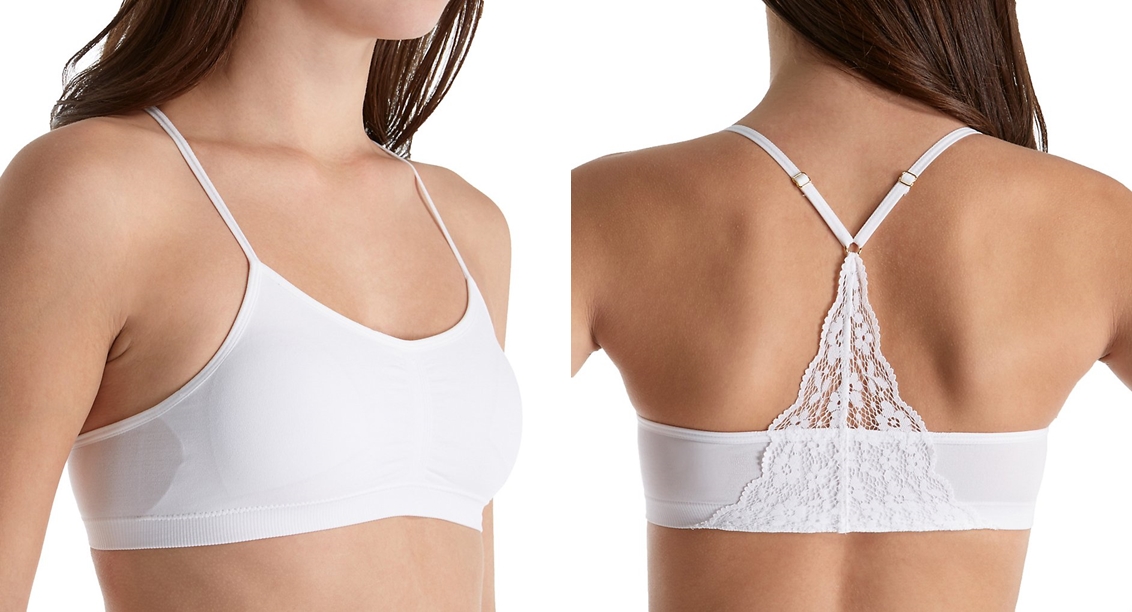 Training Bras
Always Try A Training Bra Before You Buy
Even the most accurate measurements can't guarantee a perfect fit every time, since each bra style is cut differently and each brands sizes vary slightly.
Once you've selected a few styles in your size, make sure you take them into the fitting room to confirm that you've found the right fit.
Don't be afraid to try one size up or down to confirm that your training bra is the best size for your body.
Bra Sizes

Many young girls start out wearing simple wirefree bras that come in easy to fit sizes - xsmall, small, medium, large, and xlarge.
Preteen Lingerie: Strike A Pose!
A girls first bra should fit fantastically when you're standing still, but since no one spends much time standing still in everyday life, you should also try a few poses in the fitting room to make sure it works well for you.
Don't be afraid to channel Madonna and strike a pose!
Try leaning forward and raising your arms above your head to make sure it doesn't ride up or that you're not spilling out of the top or bottoms of the cups.
Girls First Bra: Put A Top Over It
A girl's first bra has to look great under your clothing, and the best styles are those that disappear completely under whatever you're wearing.
Wear a simple tank top or tee when bra shopping and always make sure to slip it on over any bra you try.
This ensures that the outline of the cups is laying smoothly against your skin, the fabric and color don't show through, and that the back band doesn't create any unsightly lumps or bumps.
You'll get a better idea of how your bra will look when you wear it if you take an extra moment to pop your shirt on when you're in the fitting room.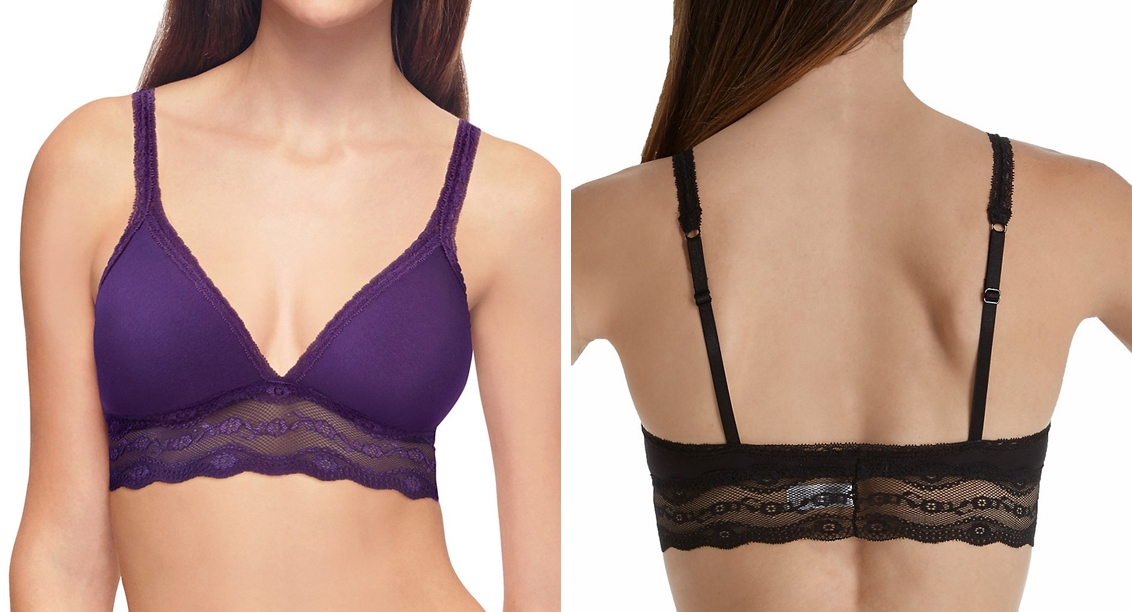 Lingerie For Teenagers
Bra Fitting:  Ask A Get Professional
Don't be shy about bra shopping. Speaking up and asking a sales associate for help is a great idea when buying your first bra so you can be sure you're getting the best size and fit for your figure.
Lingerie and intimate apparel professionals know which styles are the best picks and how to get the size just right.
They can help you narrow down your search for the right size and will help you adjust the straps and back band properly so you can look your very best in your bra.
Training Bras: Style 101

Overwhelmed by the different types of bras and don't know which style to choose? Ask yourself what the bra is for? Is it for support or sports? For practicality? Or just for fun?
Popular girls first bra styles include:
sports bra
cotton bra
stretch bra
microfiber bra


You'll quickly learn when shopping for your first bra that there are some pretty styles out there that are also super uncomfortable.
If a training bra doesn't feel great when you try it on, you'll be constantly tugging on it and adjusting it.
Try several styles and look for ultra soft fabrics like microfiber and cotton with a touch of spandex - softer materials that stretch offer an easier and more comfortable fit.
You should be able to slip it on and forget about it, so make sure your bra is as comfortable and effortless as possible.
Girls Training Bras