*FTC Disclosure - If you make a purchase through a link on this site, we receive a small commission at no extra cost to you.*
Womens Nightgowns - Things You Need To Know Before Buying

Womens Nightgowns - The best time to master shopping for sleepwear? Right now, actually - before the endless to-dos of everyday life step in and you lose track of "you-time."

And, while shopping for nightgowns and sleepwear may seem easy (or not?), there are certainly a few tips and tricks (plus some inspiration) that will help make for more satisfying choices.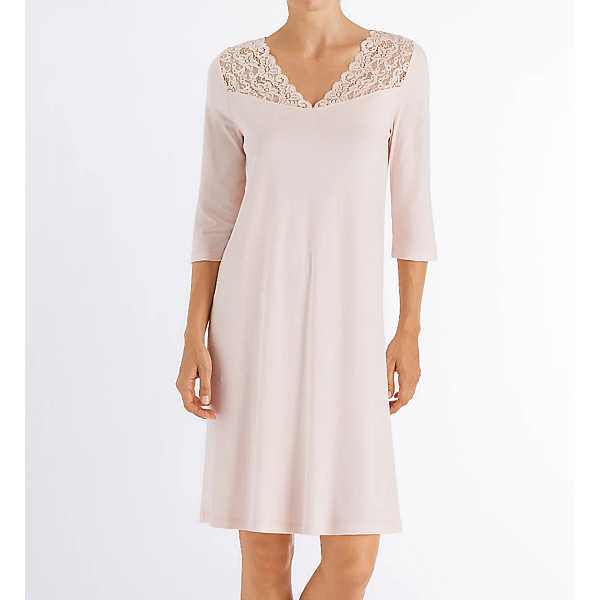 Here, the secrets of savvy shoppers. Keep them handy the next time you're on the hunt for a new nighty, and you'll be well on your way to sleeping in style.
---
Choose Womens Nightgowns That Flatter

We all have one (or more) tucked at the back of the drawer - things we don't like, but can't bring ourselves to part with.

It's the same with sleepwear. If a nightgown isn't flattering (and comfortable), there's a good chance that you'll never wear it, period.
The bottom line is if any kind of nightwear makes you look short, boxy, or just plain old frumpy, no matter how tempted you are, save your money (and a lot of frustration) and move on to a style that better suits your wants and needs.
---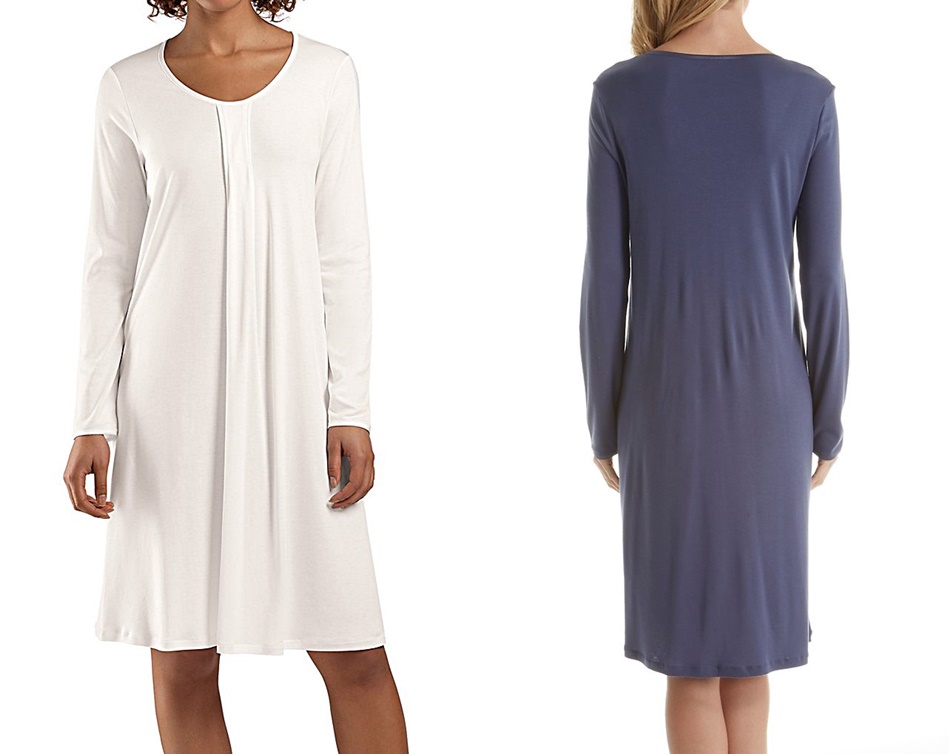 HANRO
---
How to avoid night gowns that just don't fit the bill? Take the time to choose a style that flatters your body type. Here are a few tips - 
A swingy babydoll style covers a soft midsection
Shorter hemline add length to legs
Spaghetti strap nighties show off toned arms

Still not sure which style? When in doubt, consider a soft a-line cut that ends just above the knee. Flowing and comfortable, they offer a universally flattering fit.
When you hit the sweet spot and find your perfect night gown, you'll know it's right because you'll want to wear it again and again.
---
Have Fun With Sleep Wear Colors

Whether your daily uniform is jeans and a t-shirt, or ultra conservative business suits, your sleepwear is one place where you can let loose, have fun, and dare to wear colors and prints you wouldn't normally choose.
Dare to be bold and don't be afraid to think outside the box. Pick a leopard print gown with hot pink trim, go for whimsical polka dots, or try a bold color that you wouldn't normally wear.
Fabric Buzz
If your skin is ultra sensitive, opt for womens nightgowns in natural fibers of cotton or silk without the added trim.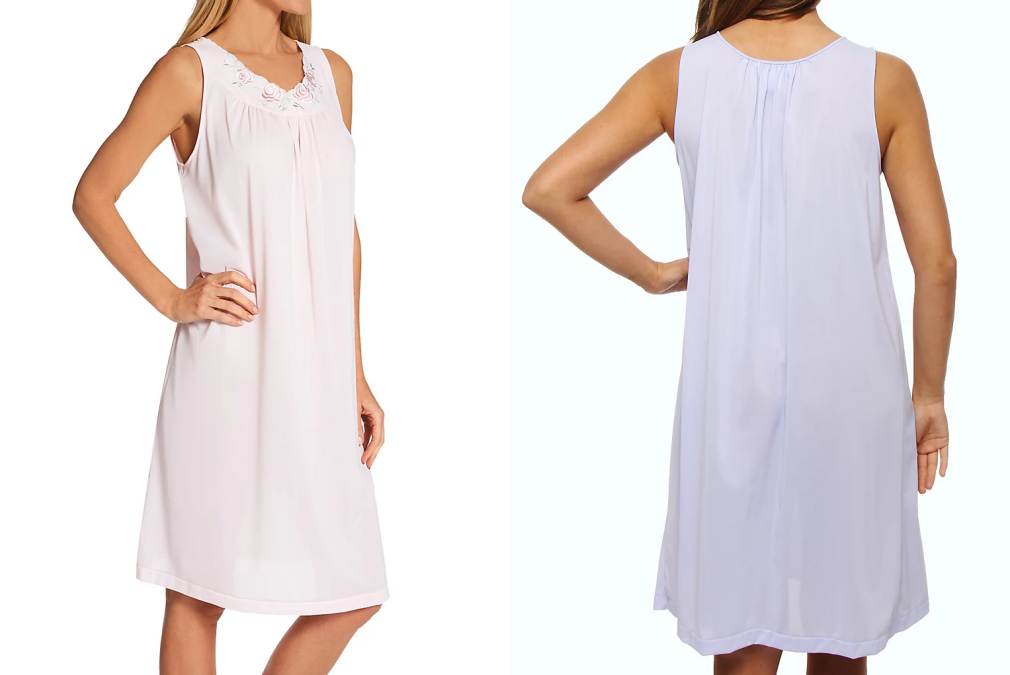 SHADOWLINE
Keep It Comfy With Ladies Sleepwear

Guarantee a good night's sleep by choosing a nightgown that's effortless and comfortable.
If it's too snug, made of itchy fabrics, or feel constricting, you'll be tossing and turning all night, and that means a bad night's sleep.
Shop for a style that feels soft and snuggly, so you can focus on being comfortable and having sweet dreams.
EILEEN WEST
Don't Expect One Nighty To Fit All Your Needs

A woman should have an assortment of nightgowns in her roster to cover all of her sleepwear needs.
Stock your lingerie drawer with a long sleeved nightgown for cooler nights, a breezy cotton style for summer, one that's a little bit sexy in lace or sheer chiffon, and a comfy nighty in a soft jersey knit that feels like a warm hug on nights when you need a little soothing.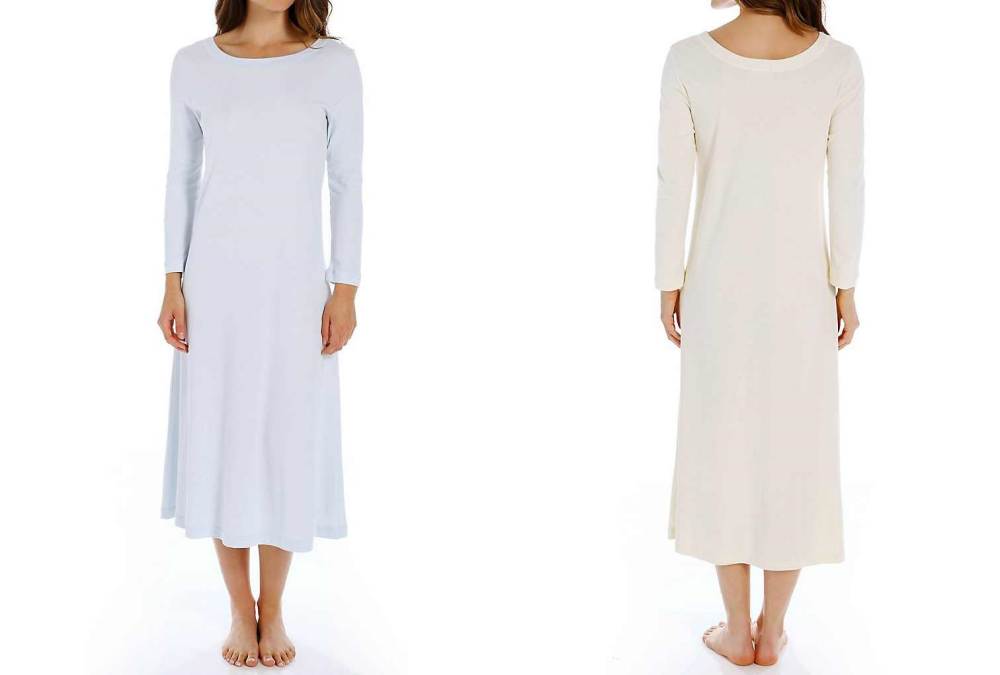 P-JAMAS
Find Little Luxuries To Make A Night Gown Special

Bedtime doesn't need to be basic or boring. Make your nightgown feel like an indulgent pleasure when you choose a style that feels luxurious, from the fabrics to the finishes.
Look for cashmere or silk womens nightgowns, with pretty trims like lace, real pearl buttons, or monogrammed pockets.
A few little extras go a long way in making you feel special and pampered; something you deserve at the end of a long day.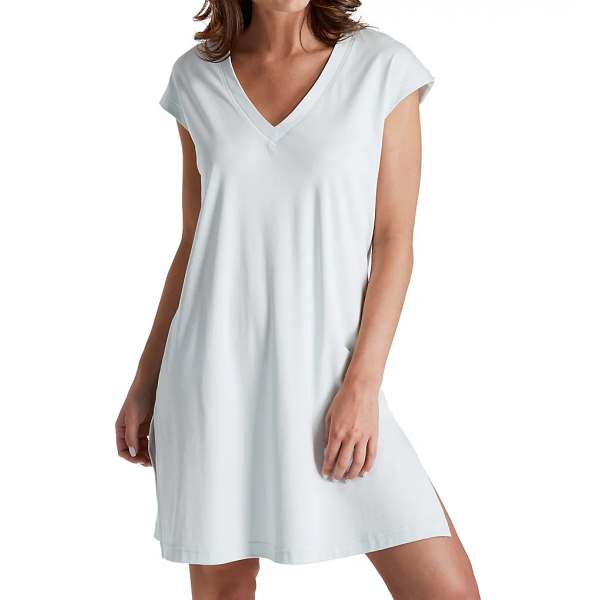 Carmen's Tip
A cool, crisp, lightweight cotton nightgown or chemise is a natural choice for warm, summer nights. Why? Cotton is a natural fiber that breathes.
For cooler climes, consider a flannel nightgown with a chenille or down robe. 
Celebrate Your Best Features With Beautiful Sleepwear

No matter what style interests you, womens nightgowns do not need to be shapeless sacks that hide your figure.
Show off your best features, whether you have great legs, an hourglass shape, or killer curves by opting for styles with plunging necklines, short, swingy hemlines, or pretty ribbon trim around the waist that complement your silhouette.
Don't forget about the importance of color. Play with different shades that enhance your eyes and complement your skin tone.
Think of shopping for a nightgown or any kind of sleepwear just as you would with clothing, and look for styles that highlight your best features.
DONNA KARAN
Think About Nightwear Fabrics

Not only do nighties come in different lengths, they also come in a vast array of fabrics, from natural, organic, synthetic, sheers, and opaques, to woven, stretch, blends, fine, lightweight, thick, and on and on.
After you decide what kind of nightgown you need, decide whether you want it to be a splurge or a wallet-friendly version and go from there.
Also, do you have sensitive skin or allergies, and can't wear certain kinds of man-made fabrics?
Whichever womens nightgowns or sleepwear you end up choosing, keep in mind that there are endless options for finding the fabrics, styles and size to suit your budget and needs.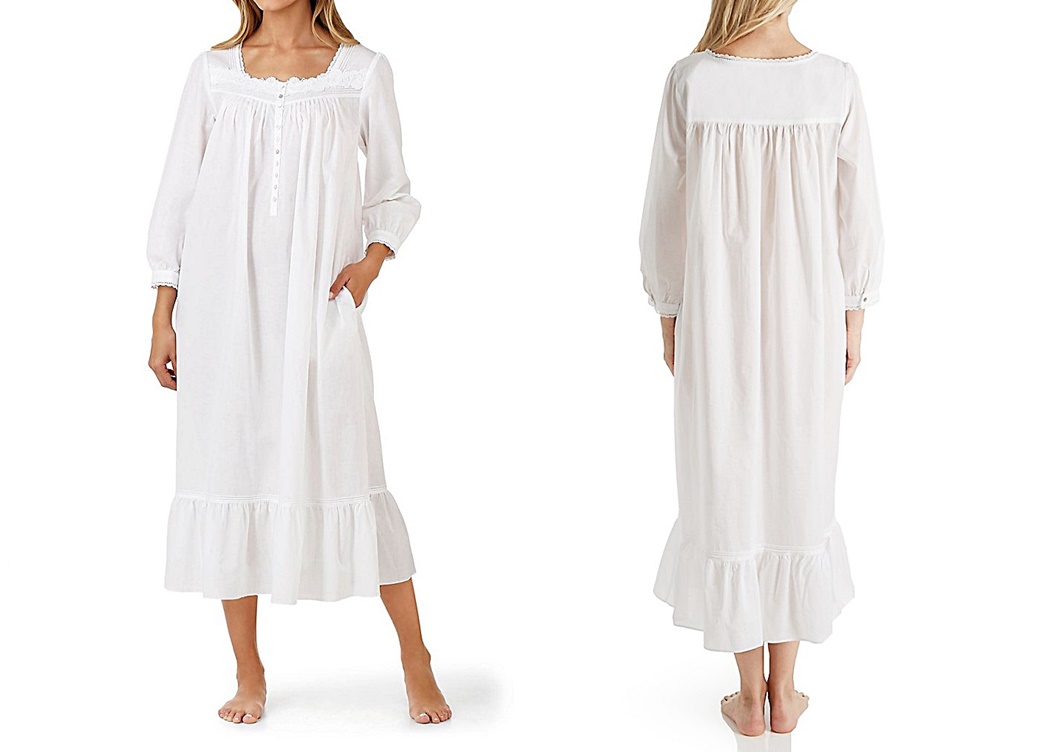 COTTON NIGHTGOWNS