*FTC Disclosure - If you make a purchase through a link on this site, we receive a small commission at no extra cost to you.*
The Secrets Of Womens Cotton Nightgowns - 5 Myths Exposed
Womens Cotton Nightgowns - A lingerie drawer staple going all the way back to Ancient Grecian and Victorian times, this essential sleepwear style shows no signs of slowing down. Night gowns remain an ever popular style after all these years.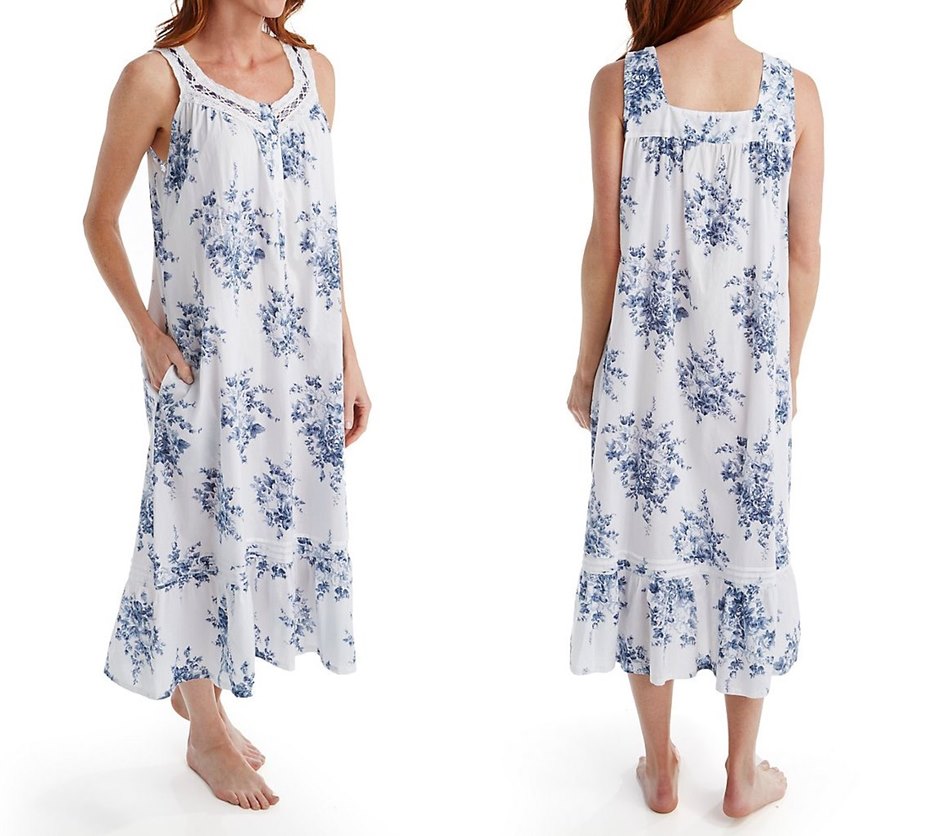 Since we're so used to seeing this style it's lost some of it's allure, even getting a bit of a bad rap with some myths and misconceptions that it's picked up along the way.
It's time to shut out those old old ways of thinking and take a new look at this favorite womens sleepwear style by banishing these five popular myths -
Womens Cotton Nightgowns Are Frumpy

Cast aside the notion of a matronly cotton nightgown with a matching night cap. Cotton nighties aren't just for grannies or frumpy looks.
Try a short and sassy style that shows off you legs, a sleeveless piece that's cut low, or a button front nightie that lets you choose how much you want to reveal.
Cotton nightgowns can be anything from full coverage to skimpy, depending on the look you're after....the sky is the limit when it comes to cotton!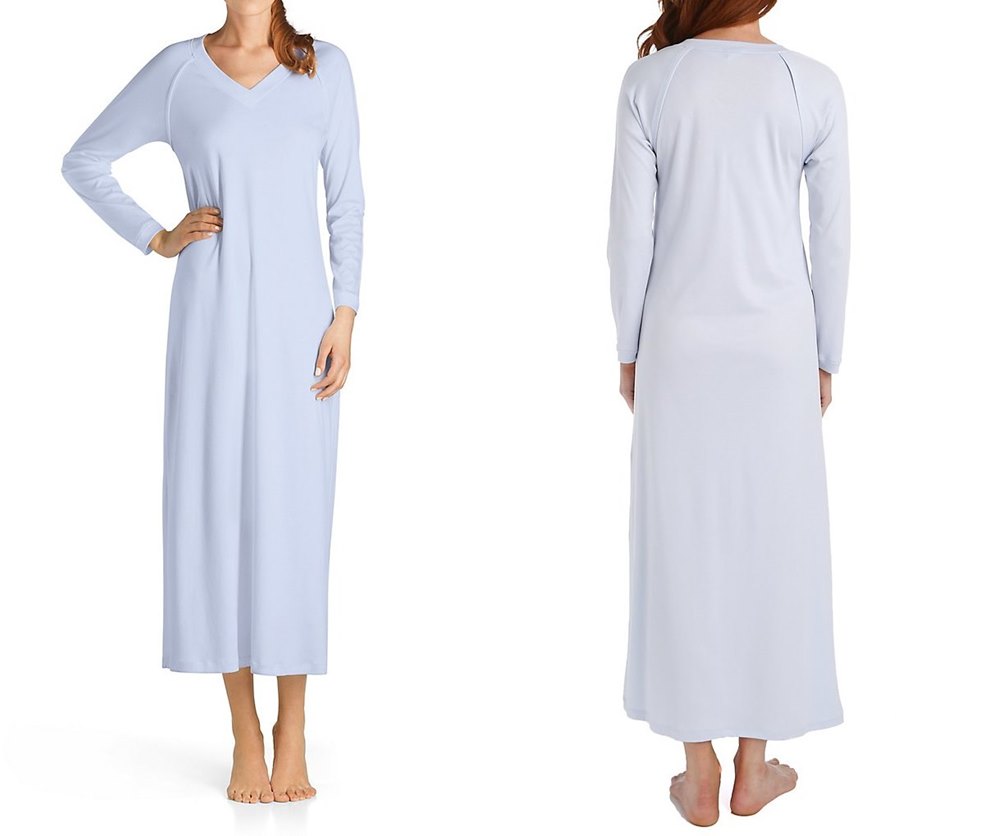 Cotton Nightgowns Are All The Same - No Variety

Not all cotton night gowns need to be plain and white, which is what we typically think of.
Modern nighties come in every color of the rainbow, are printed with everything from florals to stripes to polka dots, and come in styles that range from modest to risqué.
Show off your personal style in a cotton nightgown that plays up your favorite look.
Choose whether you want to embrace the innocent ingénue look, wear something frilly and feminine, or opt for a sexy style that works perfectly for a night of passion.
The nuances of fabrics, color, and style shows off the wide range of cotton nightgowns that a woman can choose from.
Fabric Facts
Cotton is versatile, durable, easy to clean, plus it has that wonderful benefit of breathability that most man-made fabrics do not have.
Cotton fibers also help to wick away moisture while you're sleeping, for a better night's sleep.

Cotton Nightgowns Are Stiff, Scratchy & Uncomfortable

Slipping into a modern cotton nightgown can feel like the ultimate luxury when you choose the right pieces.
Look for cotton combined with stretch technology for nighties that move with you and feel like a second skin. Or look for crisp and clean cotton for a fresh, classic feeling.
Other options include ultra soft combed cotton, pure organic cotton, or snuggly cotton flannel. You'll forget all about the outdated myths when faced with the choice of which comfy cotton nightgown you want to try first.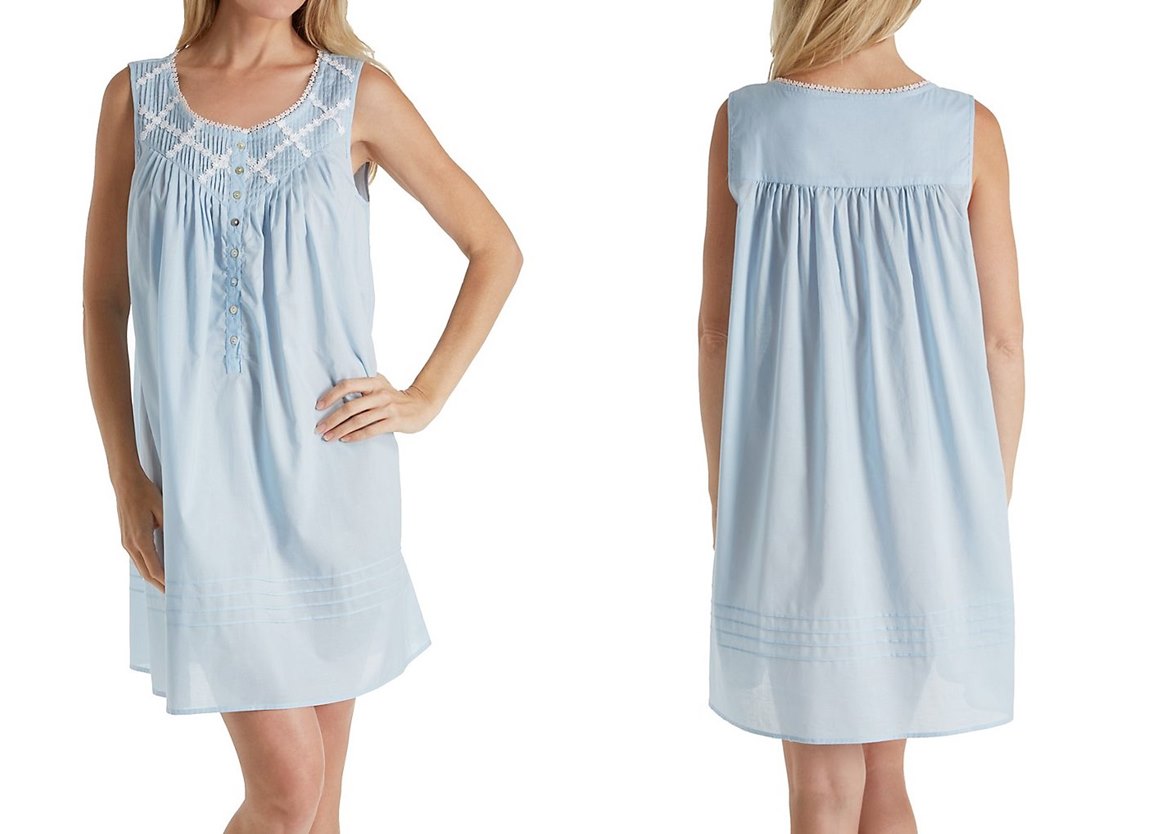 Womens Cotton Nightgowns Are BORING

While there's nothing as simple and effortless as a crisp, white cotton nightgown, there are also endless possibilities for jazzing up this sweet style.
Shop for rich and bold colors, prints that range from sultry animal print to sweet florals, and styles that incorporate today's hottest trends, like mixed materials, specialty trims, and au courant womens cotton nightgowns.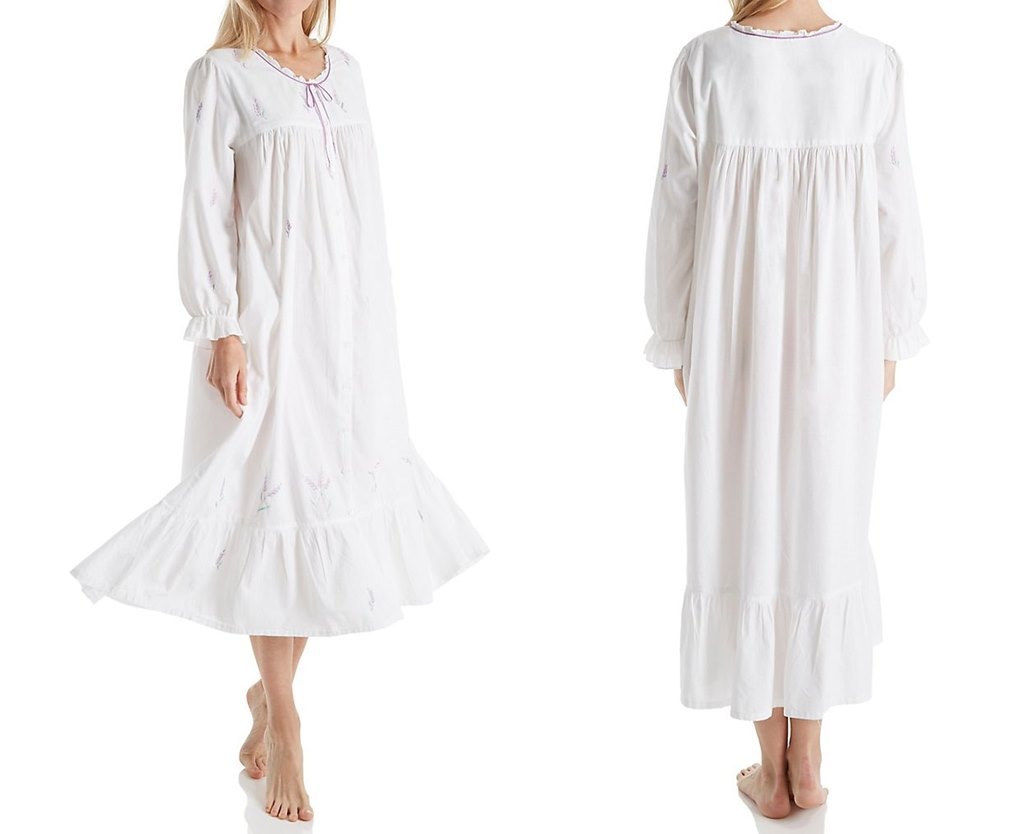 Womens Nightgowns In Cotton Aren't Flattering

A shapeless, sack-like nightgown doesn't do any woman's body any favors, but don't make the mistake of assuming that all cotton nighties have zero personality or appeal.
Show off your shape in a fitted style with a defined waist, underwire cups, a plunging neckline, a belted waist, ruffled sleeves, or a thigh high slit.
Play up your favorite features the way you would with any lingerie and look for style elements that enhance your silhouette rather than hiding it.