*FTC Disclosure - If you make a purchase through a link on this site, we receive a small commission at no extra cost to you.*
What is a Demi Bra?  The Fundamentals You Need To Know

What is a demi bra? - It's a question heard often in lingerie boutiques and department stores around the world.
From the French word, "demi", pronounced deh-mee, meaning half, this beautiful lingerie style is a whimsical favorite that's loved by intimate apparel enthusiasts and beginners alike.
What Is A Demi Bra - The Basics For Beginners

If you're not familiar with a demi bra, here's what you need to know: this beautiful bra offers underwire cups that are cut horizontally across the bust, covering about half of the breast, hence the name demi or half bra.
From simple styles to more elaborate luxury lingerie, this half bra lends itself well to a multitude of different breast shapes and can be worn by women of virtually any size.
First time wearing this type of bra? Stock your drawer with a basic nude or black bra to start, then build up your collection with colors, prints and patterns that mix and match with your lingerie favorites.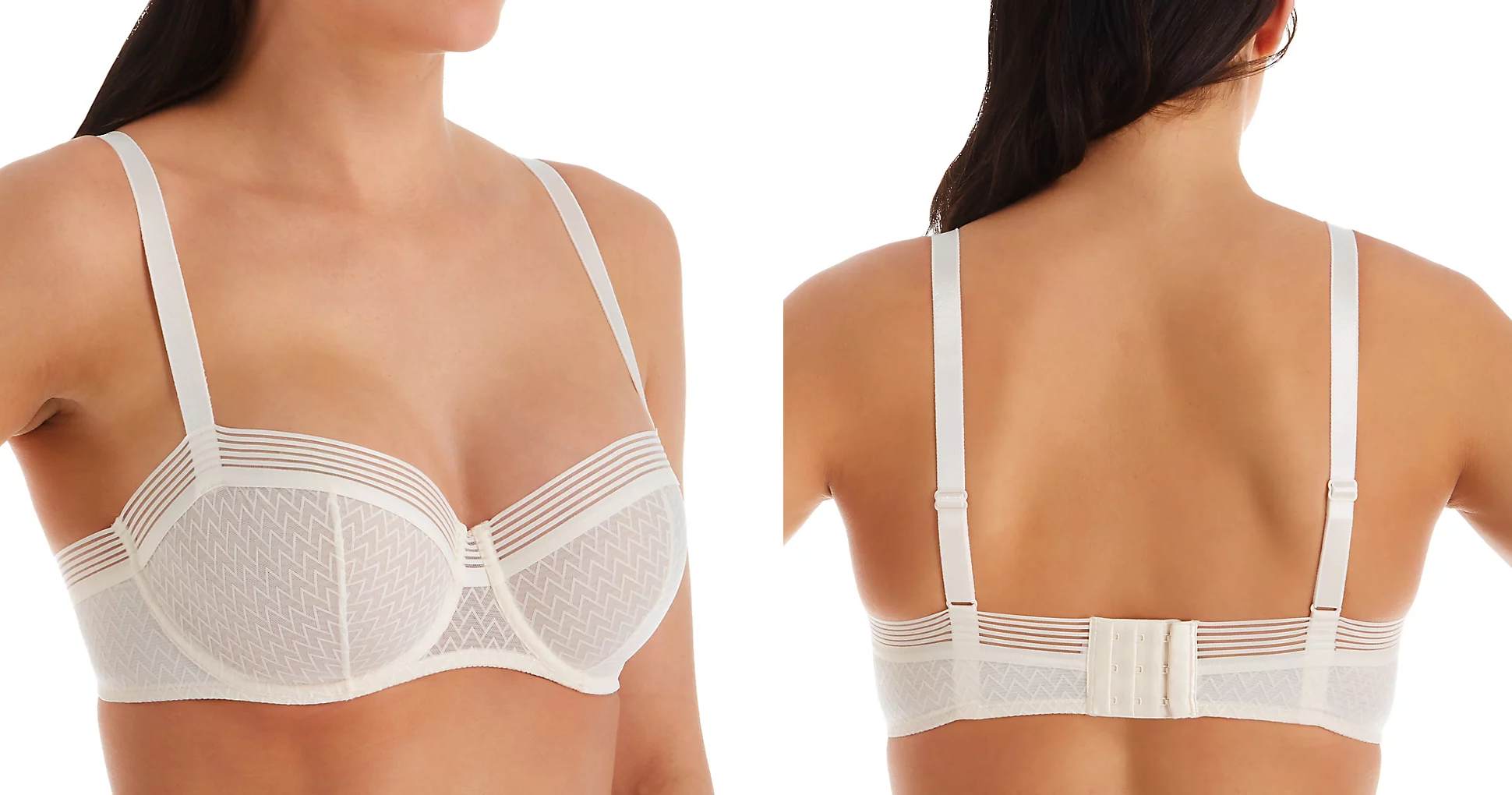 PASSIONATA BY CHANTELLE
Style 411: What Is A Demi Bra?

Demi bras offer less coverage than traditional womens bras, and more coverage than the more revealing balconette bra.
These types of bras are very flattering and ideal for low cut dresses, sweaters, blouses, and clothing.
It's More Supportive Than You Think

One of the reasons fuller sizes love this style is because it's quite supportive and flatters their figure in a feminine way without compromising comfort.
The underwire cups provide plenty of lift from below the bust, and choosing lightly molded cups (with minimal or no stretch), together with wide cut straps will add even more support.
Known for its sophisticated look, the demi bra is a wonderful addition to virtually any lingerie drawer.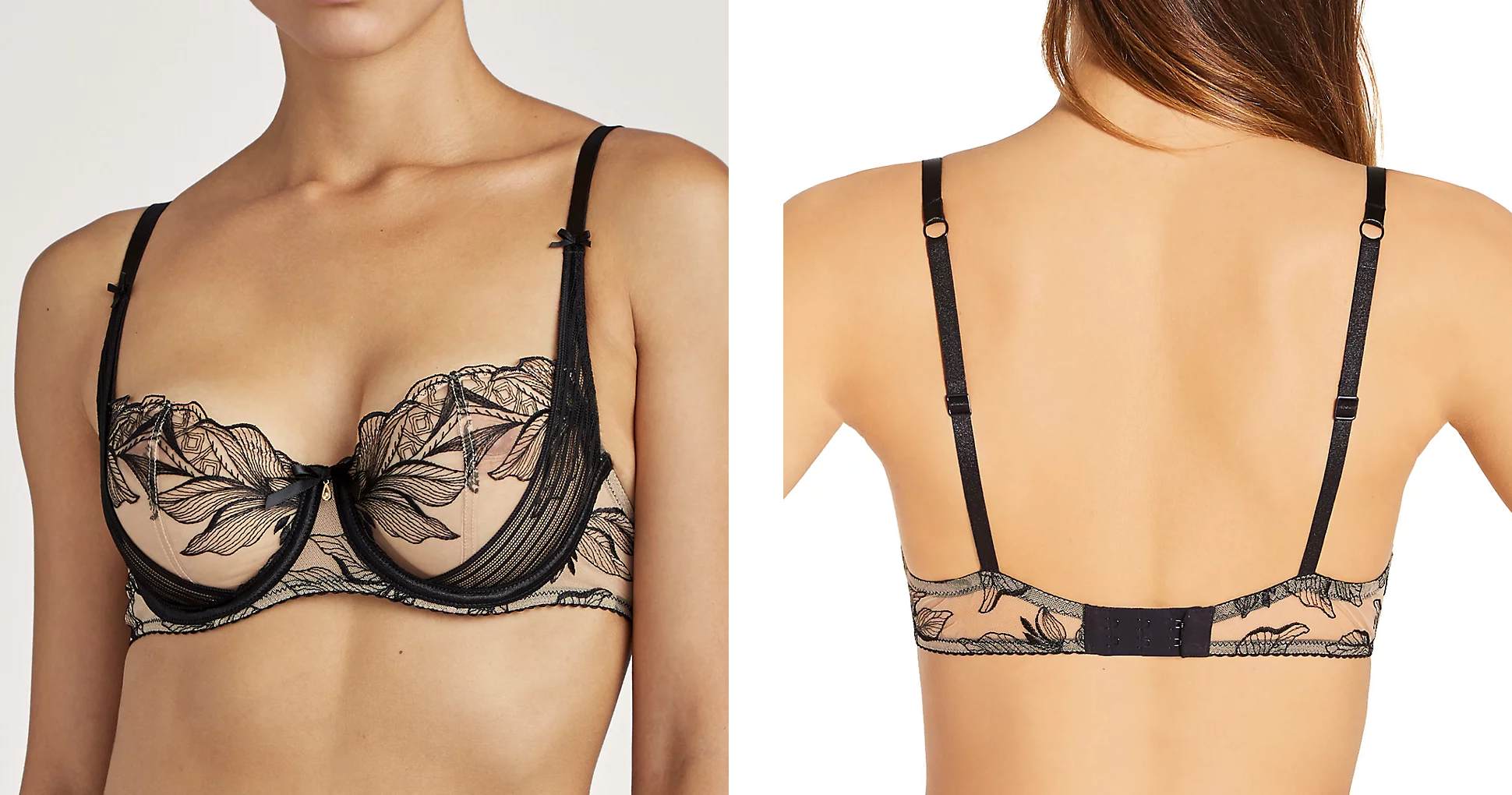 AUBADE BRAS
 It's Wonderful For Petite Sizes

Petites love the demi cup bra for the way it boosts their bust and enhances cleavage on even the smallest frames.
Padded bra styles add even more oomph, but even a simple style with light molding give small sizes killer curves. The lift from below pushes the bust up and together to create a pinup worthy figure.
What Is A Demi Bra?  A Sexy Style!

Part of the demi cup bra's beautiful charm is its ability to work with a number of lingerie looks, especially when you're looking to create a little extra sex appeal.
The way this bra hugs your bust and puts cleavage front and centre is the perfect foundation for your plunge-worthy outfits.
Dare to bare in sheer, lace or seamless bra cups and pair with a matching thong, silk stockings, and a lace garter for ultimate impact.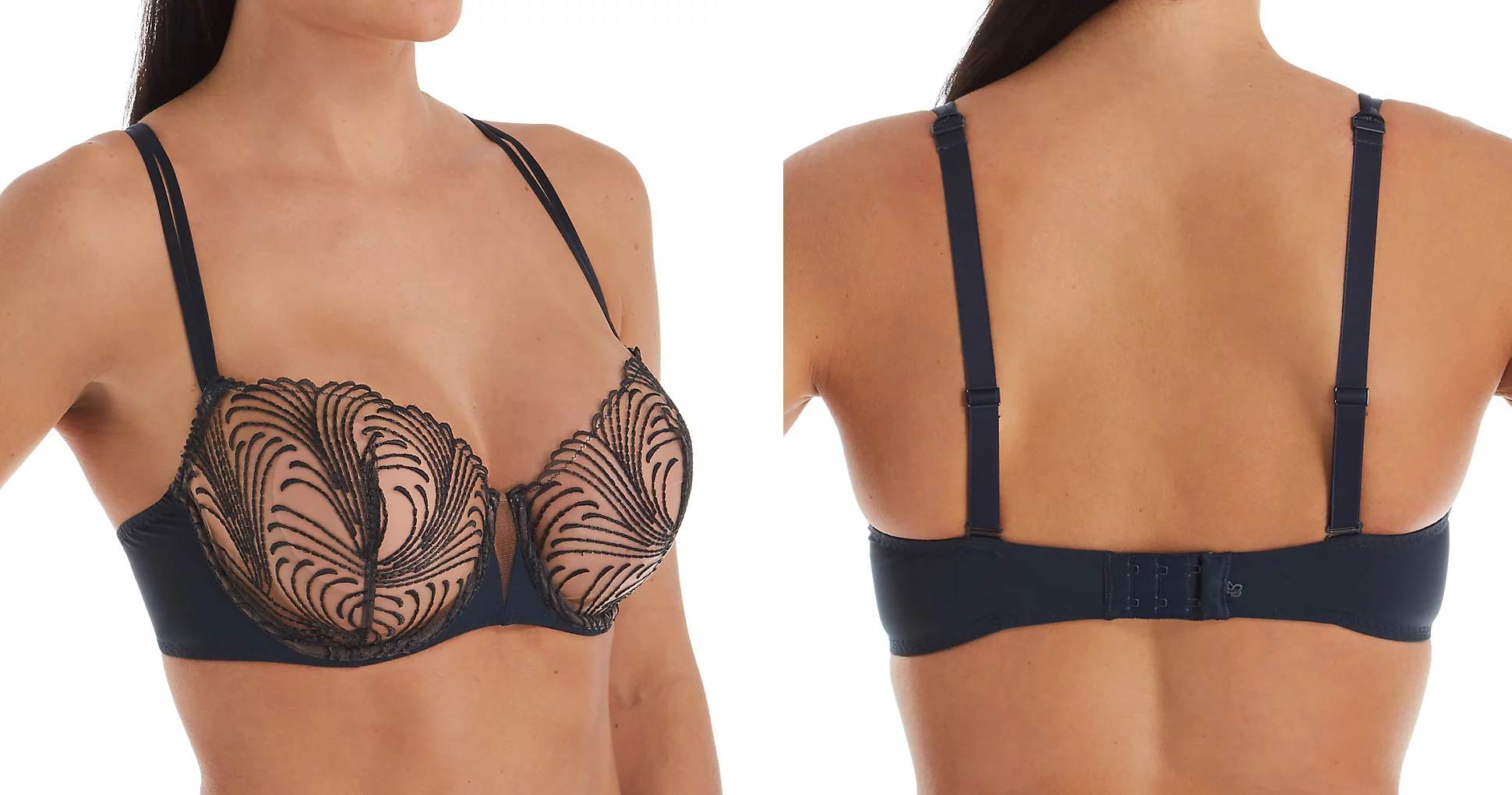 SIMONE PERELE
What Is A Demi Bra - Are There Differences?
The difference between a demi cup bra and a balconette bra?
The balconette has wider set straps and offers less coverage and a gentle lift. It's ideal for low-cut necklines.

 It's Delightfully Feminine

Women adore the way the demi bra celebrates their curves and gives them a feminine and pretty look that feels more special and ladylike than any average or everyday full cup bra.
How to maximize the feminine appeal?
Play up the beauty of this bra with sweet and dainty details in pastel shades like pale pink, mint green and ice blue. Opt for bras with lace and ribbon trim, and pair with equally lovely panties in silk or lace.
Celebrate being a gorgeous woman in this beautiful style.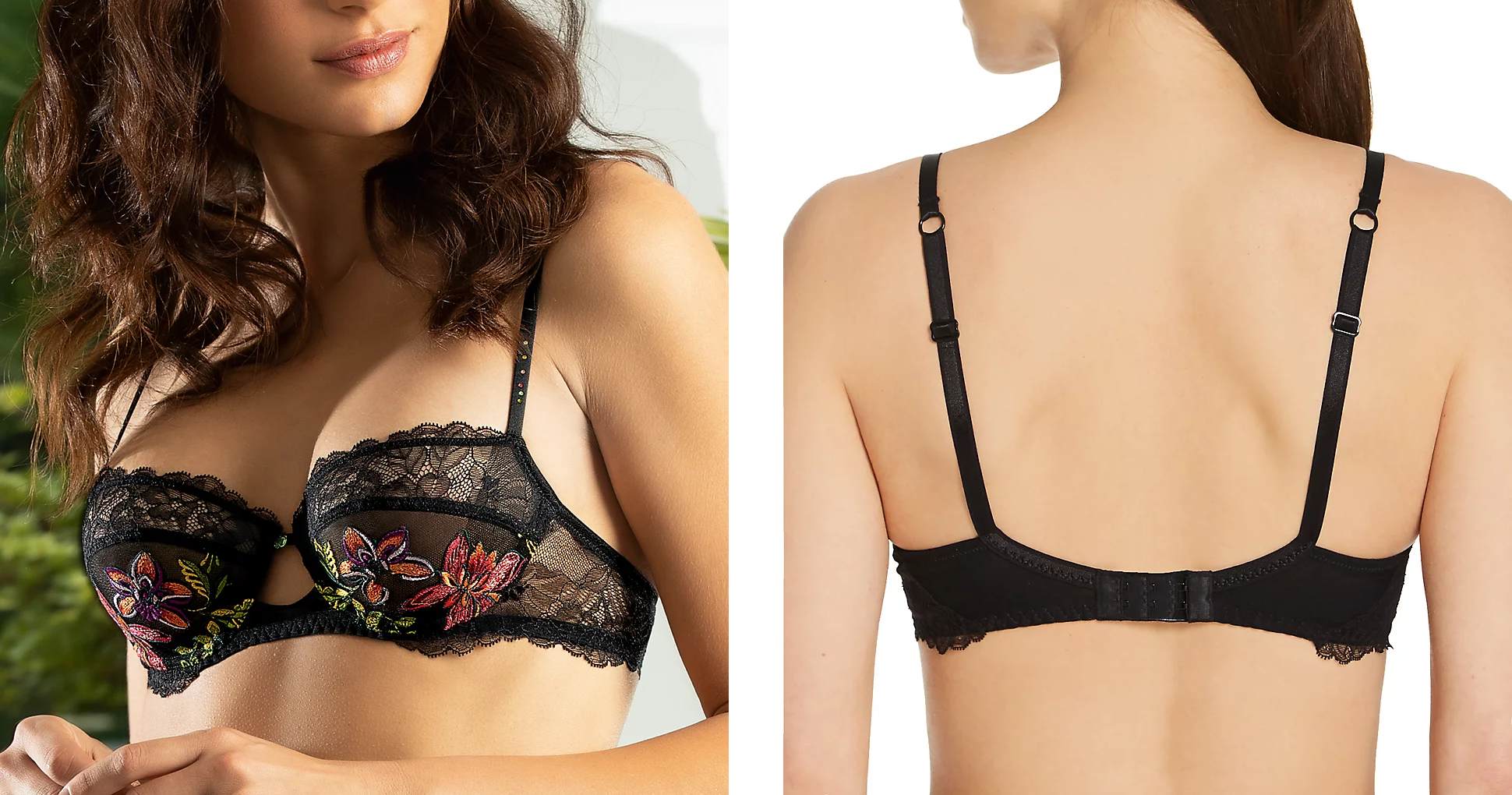 LISE CHARMEL
 Demi Cup Bras Are Versatile

What woman doesn't love lingerie that can multi-task and work in multiple ways in her wardrobe?
The demi bra is the ultimate chameleon. It works with virtually anything in your closet, from dresses to blouses and sweaters. Choose a style with convertible straps to increase the wearability and create endless options.
From sporty to sensual, we love the multitude of styles that this bra is available in. A demi cup bra is a top pick that oozes style and versatility and is a must-have for every lingerie drawer.
CALVIN KLEIN