*FTC Disclosure - If you make a purchase through a link on this site, we receive a small commission at no extra cost to you.*
Wedding Underwear To Avoid On Your Special Day
Wedding Underwear To Avoid - If you thought there were a lot of options when it came to choosing your bridal gown, wait until you take a look at the staggering choices for lingerie undergarments.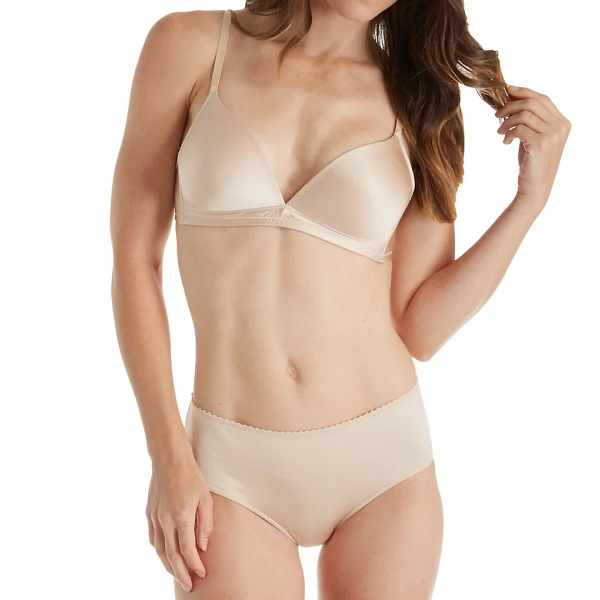 The sky's the limit when it comes to shapes, styles, textures, fabrics, and details. The perfect bridal lingerie depends on the bride's personal style aesthetic, her dress design, and careful selection to get it just right.
The trick to shopping success is knowing what you don't want as well as what you do. We're here with the biggest pitfalls and wedding underwear to avoid on your special day.
---
Wedding Underwear To Avoid - The Inside Scoop

---
Undies That Have The Wrong Texture
Sure, lace panties are pretty, romantic, and feminine, but under a bias cut silk, satin, or delicate chiffon gown they'll end up looking lumpy, bumpy, and unattractive.
A textured pair of wedding underwear worn under a fitted or sleek dress means that your panties will become the focal point, instead of how beautiful you look.
Solution - If your dress skims the body and is a delicate fabric, look for seamless silk, satin or microfiber panties or thongs for a virtually invisible finish.
CALVIN KLEIN
Color Tips

Color is a very important consideration. Choose a lingerie undergarments that are as close to your skin tone as possible; this will ensure that the bra is not visible beneath your gown. This is especially true if you are wearing a sheer gown.
Lingerie VPLs
Visible panty lines are any bride's worst nightmare, and they're caused by choosing the wrong style of underwear to wear with your dress.
Thongs are a popular choice for many brides on their wedding day because they don't pose the risk of VPLs across the derrière, but be careful of styles with bulky straps, which can also show through your gown.
Solution - Choose flat stretch lace or microfiber, which will lie smoothly against your skin and blend seamlessly in with your silhouette.
HANRO

Panty Elastic That's Too Tight
The right sizing is the secret ingredient to beautiful lingerie, and especially true when it comes to finding the right wedding underwear.
Going too small means that the elastic will be uncomfortable, dig in around the waist, causing bumps, bulges, and the dreaded muffin top.
Solution - No bride wants to feel lumpy on her special day, so create a smooth finish in a pair of panties that fits just right.
Make sure to try before you buy, even if you think you know your size. A few extra minutes in the fitting room will give you the peace of mind that you've chosen the right size for your wedding underwear.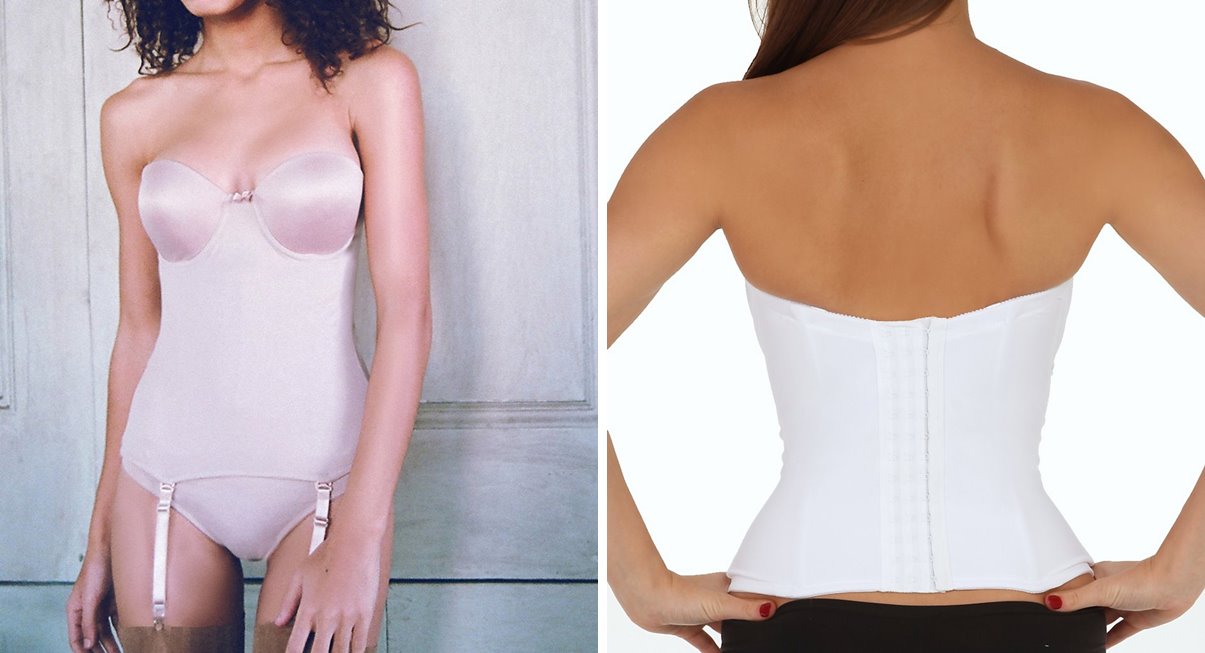 Shopping Tips On Wedding Underwear To Avoid

If isn't possible to try on your wedding lingerie before purchasing it, try to choose a seller that has a generous return policy.
Most will accept returns as long as you have kept your undergarments on while trying on the new underwear. Take the time to try on several styles of underwear, and don't settle until you find something you love!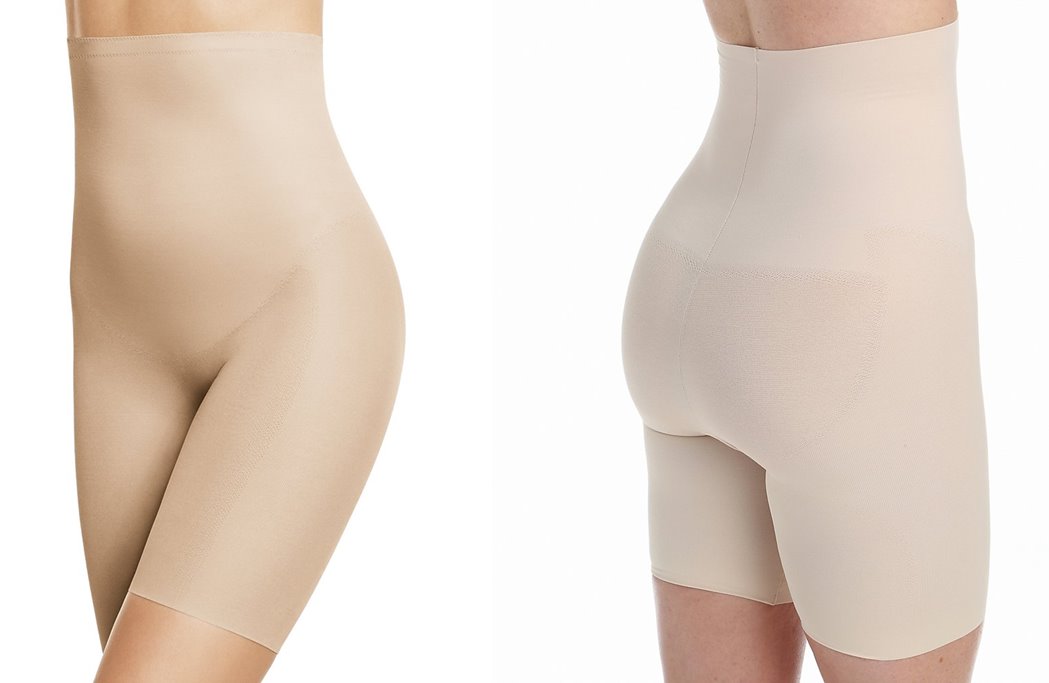 Bridal Lingerie That's Too Flimsy
Many of today's most gorgeous wedding dresses are body conscious styles, fitted and shaped to show off a bride's stunning curves and silhouette.
These dresses look great on a variety of different shapes and sizes but no matter your body type, one thing is consistent: bridal gowns look best with lingerie undergarments that provide extra control.
Solution - Whether you want to slip into full shapewear, or just want a supportive pair of panties, make sure that you avoid flimsy underwear that doesn't offer any body sculpting benefits.
Keep your tummy toned and your derriere firm in control top underwear or boyshorts, instead of a wispy thong or bikini panties that while they may look amazing, do not give you any extra support.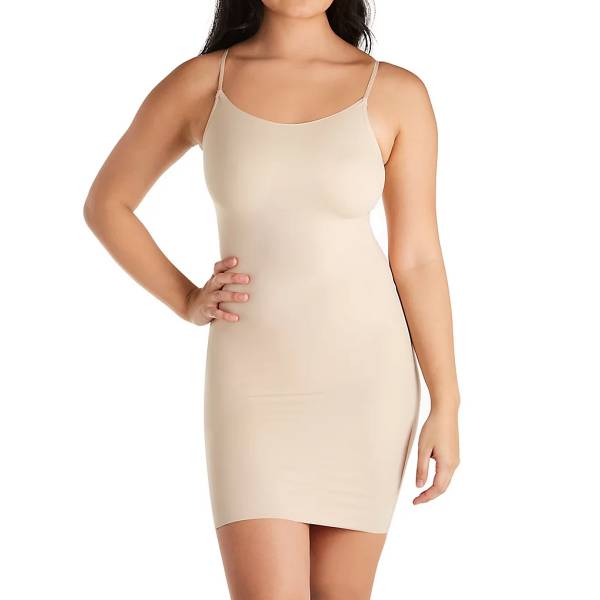 Uncomfortable Intimate Apparel Fabrics
When it comes to wedding underwear, avoid cheap, stiff, and itchy fabrics at all costs.
Nothing will make you more uncomfortable than scratchy lace or polyester panties that don't breathe, especially when you are walking down the aisle or posing for wedding photos.
Solution - Opt for soft stretch lace or silky microfiber for easy to wear options that look and feel invisible, and won't have you fussing with your underwear on your special day.

Beautiful Lingerie That's Too Sexy
Save the scandalously sexy lingerie for your wedding night and honeymoon. If you're super stoked, change into it after you remove your wedding gown.
Solution - Choose comfortable and practical (yet still pretty) wedding underwear to wear under your dress and leave the crotchless panties, cutout thongs, or mesh micro bikinis for the honeymoon suite.