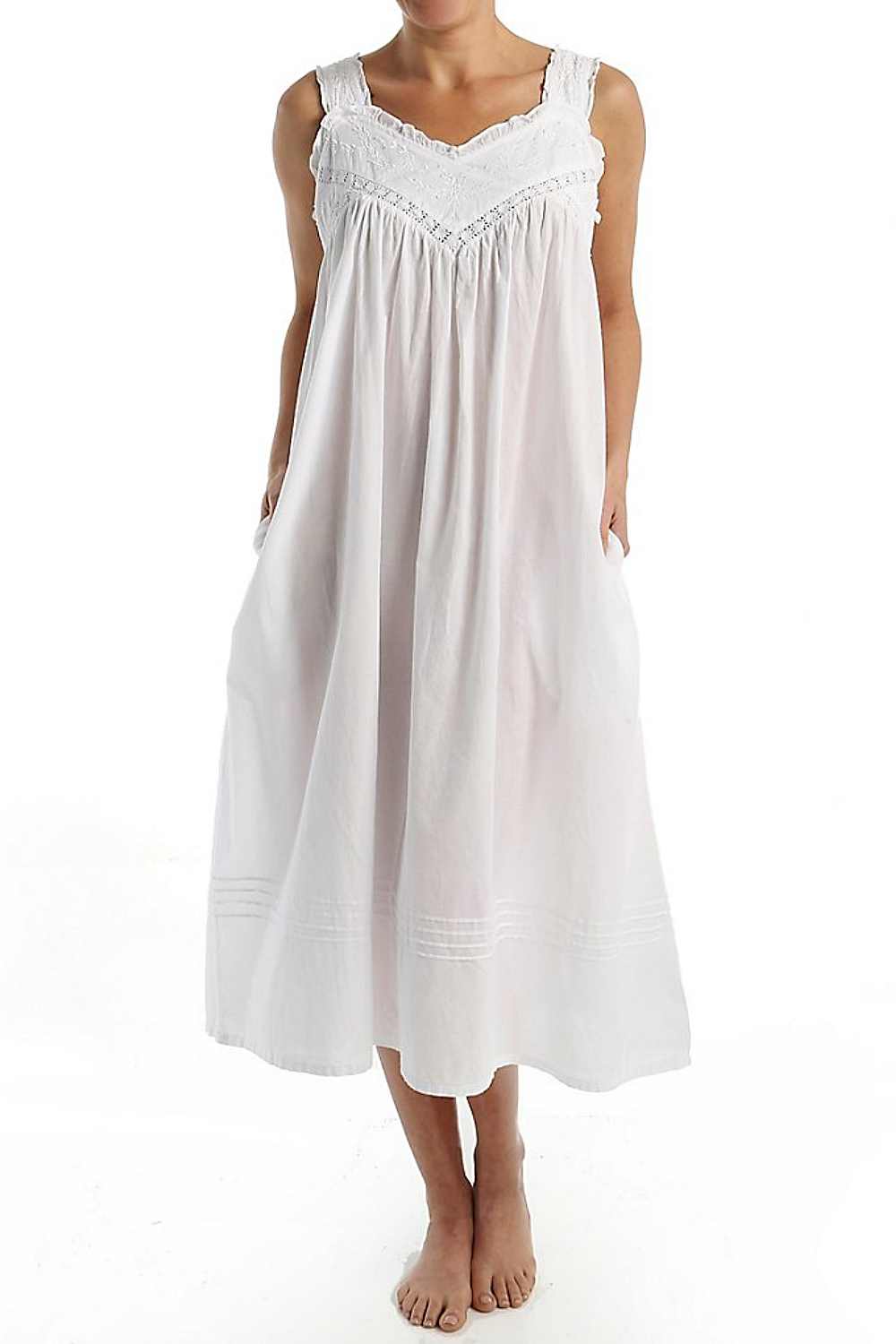 From sweeping silhouettes and delicate trims to the whimsy of it all, these luxurious nightgowns draw you in – each one more inviting than the last.
Beautiful as they may be, specialty nightgowns and sleepwear can be pricey, especially when it comes to the high-end Egyptian cottons, imported laces and textiles that they're made from. 
No worries, whether you're on a limited budget or money is simply no object, you've come to the right place.
Below, we share simple tips on getting the look that you want without breaking the bank.
Style Secrets
Victorian nighties usually have exaggerated ruffled detailing along the sleeves, shoulders, and collar.
Long sleeves with ruffled cuffs, dainty buttons, lace accents and satin bows are often used to accentuate their femininity.
Get the look you love and stay budget savvy when you look for ways to save on a more modest night gown that still feels special:
Fun Facts

The appeal of this beautiful ladies sleepwear has increased dramatically, due to the series  Downton Abbey, films like Pride and Prejudice, and the idyllic novels of Jane Austen.