*FTC Disclosure - If you make a purchase through a link on this site, we may receive a small commission on the transaction - at no extra cost to you.*
Why Vanity Fair Nightgowns
Are Suddenly So Popular

Vanity Fair Nightgowns - With all of the new fast-fashion and cutting edge intimate apparel that's constantly emerging, it's surprising to see that vintage-style night gowns are back in vogue.
We needed to see it to believe it, but once we laid eyes on this well-known womens sleepwear and lingerie brand, it's easy to see why Vanity Fair retains its popularity after so many years.
From minimalist lightweight nighties to comfortable wear it and forget it pajamas, robes, and lingerie, it's easy to see why so many enjoy this American sleepwear favorite.

Vanity Fair Nightgowns Are Effortless & Easy Wear

Vanity Fair makes it easy to say goodbye to gimmicky ladies sleepwear, uncomfortable nighties and robes, and hard to pull off styles that scream "fashion victim".
Instead, VF focuses on classic styles, and the simplicity of quality lightweight nightgowns, designed with the comfort and simplicity that today's busy woman craves.
We love the soft, flowing cut, the silky look, and the gentle styling of their nylon nightgowns that feel just as comfortable to wear today as ever.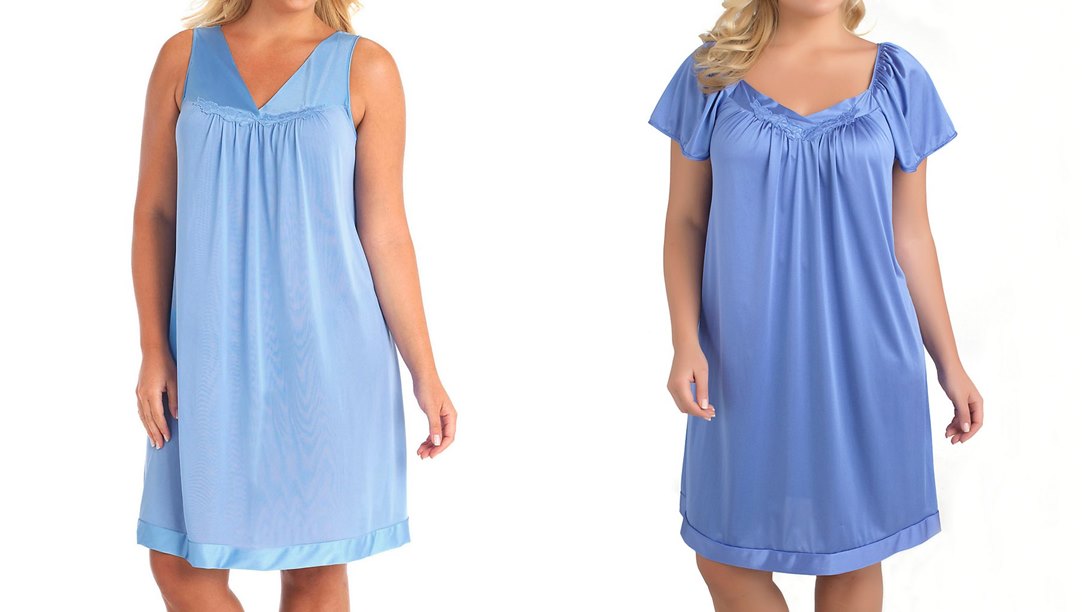 Carmen's Tip
The uber popular Coloratura line is a great choice for women who carry a bit of weight around their midsection.
This popular nighty features a V-neck with ruching along the neckline and a flowing straight knee-length.


Timeless Sleepwear Styles

Vanity Fair nightgowns check all the boxes when it comes to classic design.
From the A-line cut, the modest v-neckline, the mid length and the classic sleeveless style, these are nightgowns that look as pretty today as they did 75 years ago.
Vanity Fair embodies timeless elegance and simplicity that accentuates a woman's curves - and that's something that even today's woman just can't say no to.
Universally Flattering Nightgowns

One thing that never goes out of style is the excitement of finding a night gown that fits and flatters. And, looking and feeling your best is something that is always on trend, whether it's 1970 or 2016.
Vanity Fair nightgowns are known for easy styling that's universally flattering with an A-line silhouette.
The knee length cut makes legs look long and lean without being too bare. The V-neck elongates the figure and reveals just enough feminine curves.
Put it all together and you've got a beautiful nightgown that can be worn without a care, yesterday, today, and tomorrow.
Did You Know?
Vanity Fair innovated the stretchy tricot fabric used in many of its popular sleepwear styles. This lightweight fabric is extremely durable, feminine, AND comfortable - a great choice for everyday wear.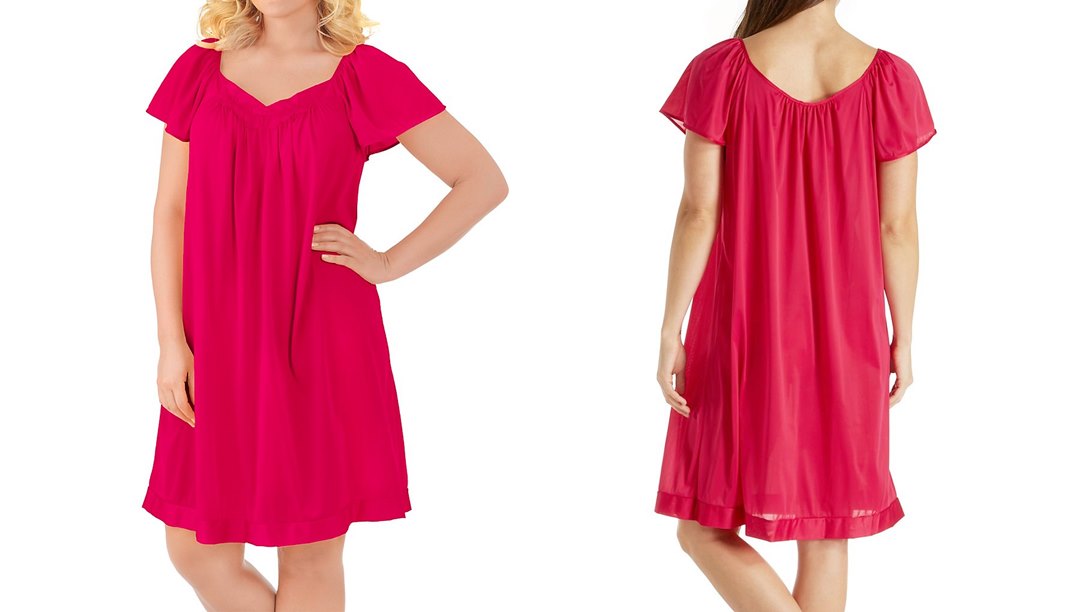 There's A Nighty For Everyone

Whether you're into a romantic, feminine look, a clean and simple style, or prefer to play up your powers of seduction, there's a gown that works for you.
From sexy black, to fresh whites and neutrals, to pretty pastels, or rich jewel tones, there's a shade that works for any mood and looks great on any complexion.
With today's ever changing sleepwear for women it's hard to find styles that are guaranteed to look great, which is why this nightwear is seeing a resurgence in popularity, from women who value classic pretty nightgowns that simply make them look great.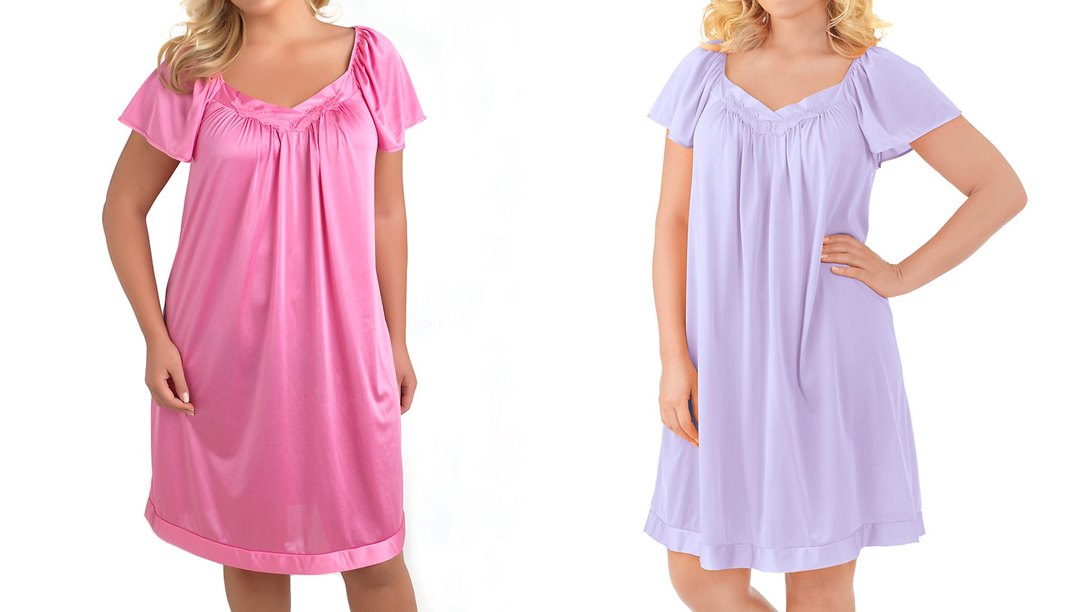 Travel Tip
Vanity Fair is a great travel choice. The thin tricot fabric does not wrinkle easily and takes minimal room in a suitcase or garment bag. Plus it's machine washable and dries quickly!
Womens Nightgowns: Everything Old Is New Again

In a sea of mass-production and a battle for the newest, hottest, latest, and greatest, many women are turning back to beautiful lingerie and sleepwear styles that were loved in the past.
From all the way back to their beginnings in 1899, to the height of their popularity in the 60s and 70s, Vanity Fair has managed to stay relevant in the face of quick-fix fashion and lingerie that overwhelms most of us today.
Suddenly their simple, modest, and classic womens sleepwear looks more modern and appealing than ever before....and that's a good thing!