*FTC Disclosure - If you make a purchase through a link on this site, we receive a small commission at no extra cost to you.*
Training Bra Styles  - Everything You Need To Know

Training Bra Styles. For tweens and teens, answering the universal "which-bra-is-the-best" question is as much about dressing for comfort as it is about function.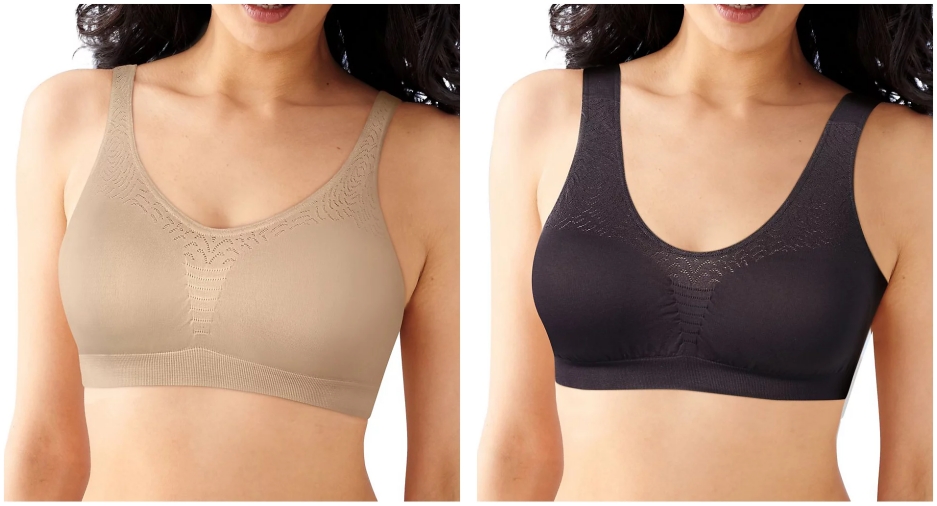 There are lots of options for discerning teens - from sensational styles to a fantastic range of fabrics and sizes, these are bras they'll actually look forward to wearing.
No worries for moms and girls who are new to the sometimes confusing maze of first bras. We've pulled together an easy style guide that will have you navigating the lingerie department like a pro.

Training Bra Styles - 5 Popular Picks

Bralettes - Both moms and teens love this pretty style for good reason - it's the gold standard among first bras - a popular pick that not only looks great but is also comfortable and easy to wear.
Soft and stretchy with easy peasy pull over styling and no complicated underwires and fasteners like traditionalstyles, a bralette is a perfect choice for teens who prefer simple, modern styling. 
Keeping It Simple
The best training bra styles for young girls and preteens are simple and comfortable in design and construction.
Sizing works well for beginners in no fuss no muss x-small, small, medium, large, and x-large sizes.
Easy-fitting stretchy bralettes are available in cotton and spandex or microfiber with lace trim options that offer a fresh and fabulous look.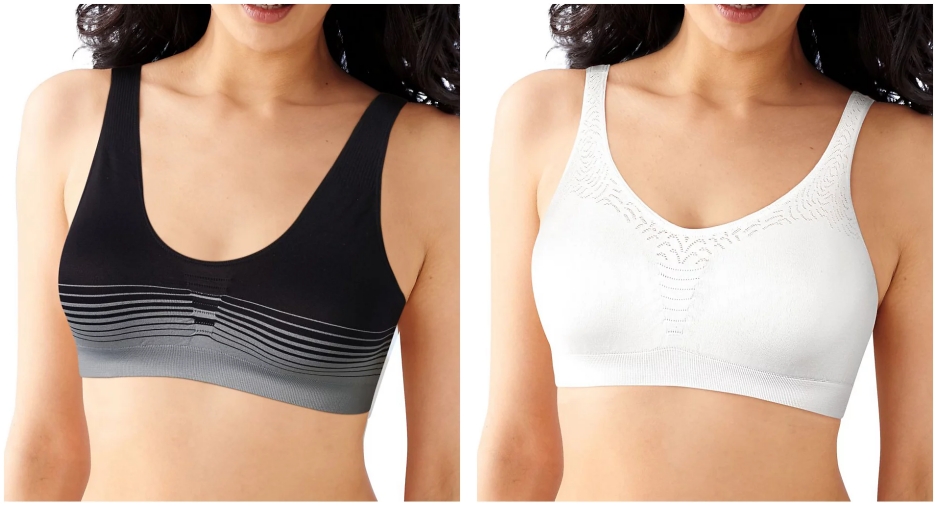 BALI
Sports Bras - Whether playing volleyball, running track or practicing yoga, active girls will love the extra layer of coverage that this active wear choice provides.
Tank and racerback styles in fun playful colors are a great way for teens to express their individuality while enjoying the advantages of this popular bra.
With an easy stay-in-place design that's comfy and sleek yet practical, they rank high in satisfaction.
The best styles for on-the-go teens forgo standard fasteners and hooks and have  a wider band around the rib cage that provides added support.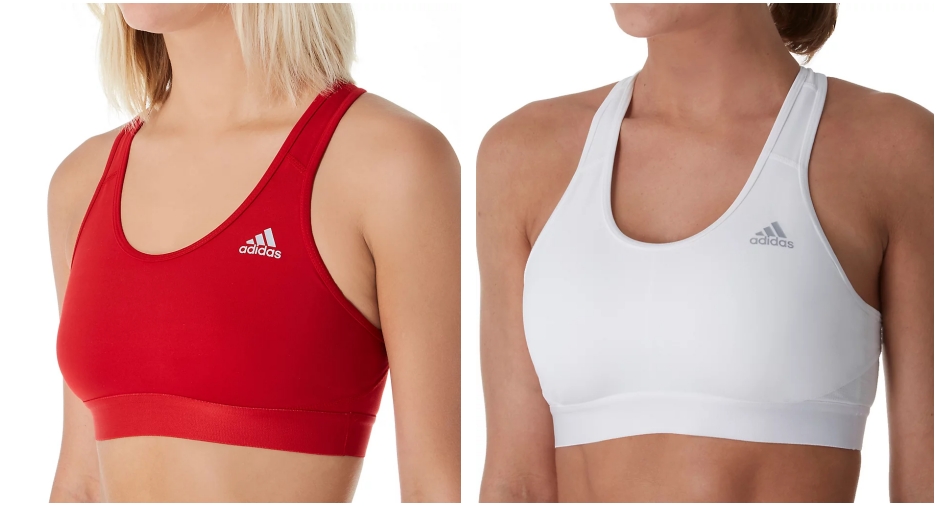 ADIDAS
Underwire Bras - Teens who are more developed will want to look beyond lightweight bralettes and opt for styles that offer more support for their growing bodies.
With molded or contoured cups that are designed to support from under the bust - and adjustable straps, these types of bras are available in a wider range of sizes - from 30A to 46G - and offer a more tailored fit that's comfortable and attractive.
Silky soft fabrics like stretch cotton and lightweight nylon microfiber fit seamlessly and comfortably against the skin.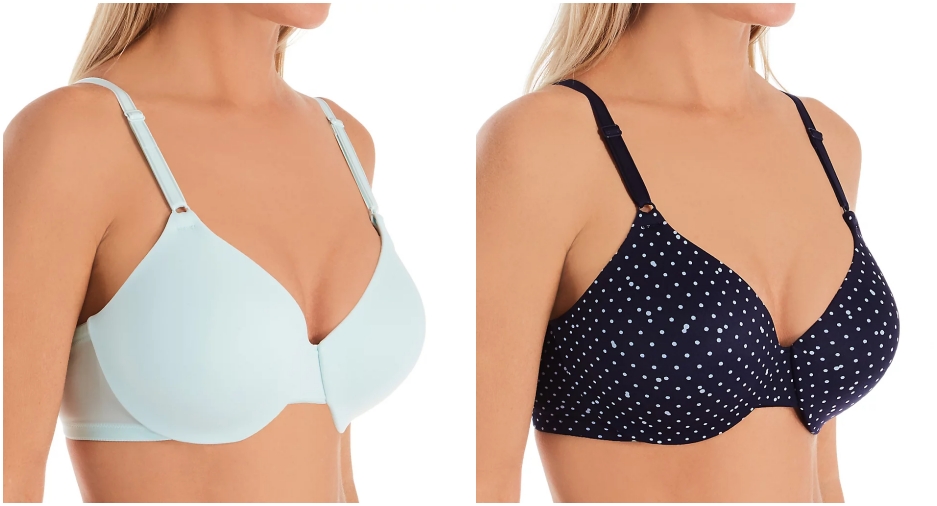 WARNERS
Shelf Bralettes - While it may sound a little strange at first,  shelf-style bras are actually a great choice among the many training bra styles currently available.

Why?  The secret to this comfy pick is in its clever design.

With an inner layer of fabric that offers extra coverage and gentle support together with wider tank straps that won't dig into sensitive shoulders, it's an excellent option for girls who are looking for more support. 
Did You Know?

Basic colors like white and oatmeal are traditional. Pale pink, blue, and green are popular. Hot pink, lemon and electric blue offer a fun and fabulous pop of color.

Created to provide more support than a lightweight bralette and less than a traditional underwire bra, shelf styles offer the perfect combination of comfortable chic without compromising on style.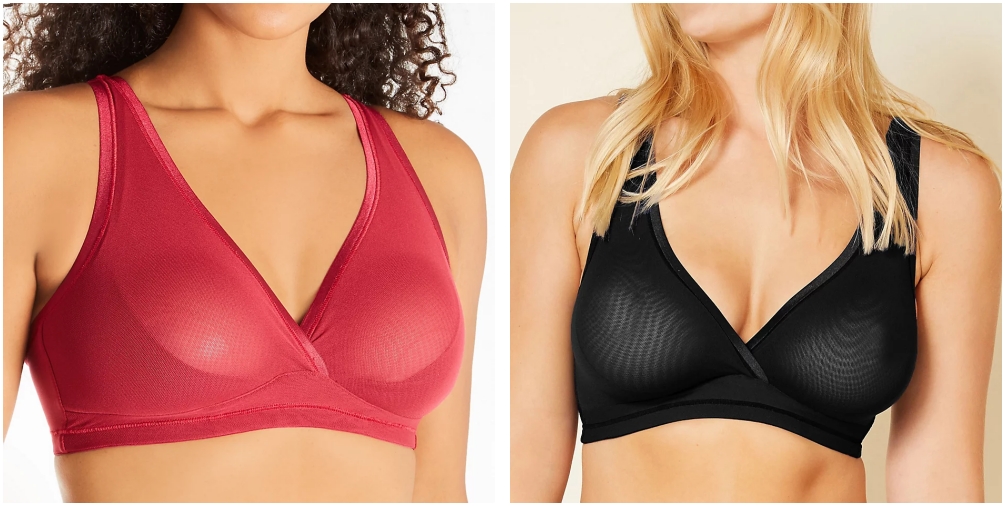 COSABELLA
Lightly Padded - Sometimes tweens and teens want a few more layers of coverage when they are starting to develop and a lightly lined bra is the perfect solution.
Avoiding the heavy padding that's often found in popular molded bras, this favorite offers a lightweight inner layer of soft cotton or thin foam that provides a little more coverage - excellent for lightweight tops and dresses.
Lightly lined contour bras look and feel great in silky polyester spandex and seamless styles for an invisible look that most teens love.

MAIDENFORM