*FTC Disclosure - If you make a purchase through a link on this site, we receive a small commission at no extra cost to you.*
Which Training Bra Is The Best For Your First Time?

Do you ever wonder which training bra is the best one for you? - Buying preteen or teen lingerie should be a fun, exciting, and easy peasy experience no matter what age you are. 
Whether you're shopping for a first bra, a colorful camisole bra, or an easy fit sports bra, there are a few quick fundamentals to find the best bras that look amazing and are super comfy to wear.
Follow along as we take the guesswork out of what to look for; all you need to do is relax and hit the stores with these great tips in mind.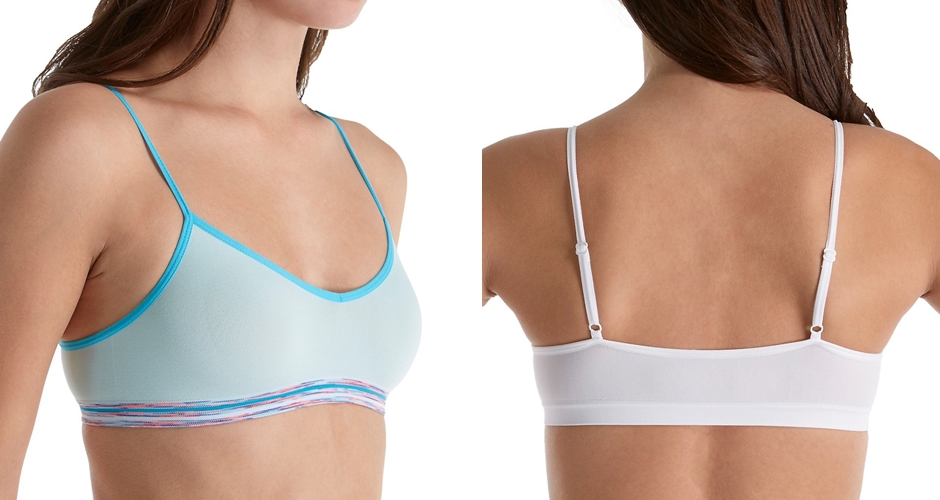 A Great Training Bra Is Lightly Lined And Wirefree

When it comes to girls bras it's a good idea to save the fancy underwire or lace bras for when you're older and instead look for a simple starter bra or soft cup bra that's lightly lined.
What's so special about lining?  An extra layer of soft and stretchy fabric will give you a little more coverage which is great under thin tops and tees.
You'll be much more comfortable knowing that your bust is kept under wraps so you can wear your favorite clothes and feel confident that you're completely concealed.
Did You Know?

Training bras are designed to help girls adjust physically and psychologically to the idea of wearing lingerie on a daily basis.


A Stretchy Bra Band

When you're shopping for a first bra and not sure which styles to choose, just keep it simple. Look for a super easy style with a stretchy elastic bra band instead of the more traditional bras with an adjustable fastener at the back.
Why? A great training bra is one that they'll wear again and again.
A stretch band is much easier to simply slip on and they're usually much more comfortable to wear than regular bras that are more difficult and time consuming to put on and get used to.
You won't have to fuss with fastening or adjusting your bra – you can slip into it quickly and forget about it, allowing you to get on with your day.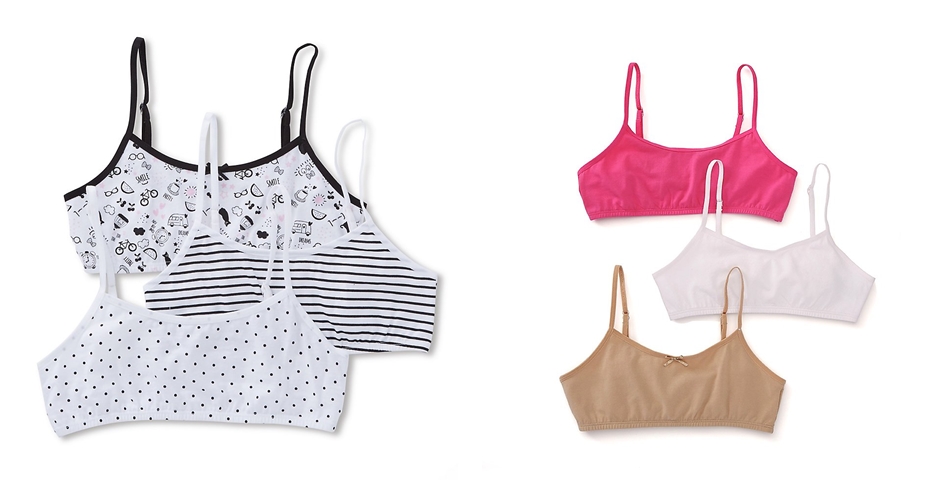 Sports Bras Are Special

Have an on the go, active lifestyle? Look for a sporty style training bra if you're involved in any regular fitness activities.
What's the advantage to these types of bras?  You won't have to worry about owning a bunch of different bras or changing your bra from activity to activity (one for tennis, another for jogging, another for track and field, etc.)
The bonus?  An easy-fit sports bra is probably one of the best choices when it comes to preteen lingerie.  Why?  These styles offer the coverage and support that active girls want, plus they're comfortable enough to move with you no matter what your day brings.
Bra Sizes

As girls start to move through puberty their bodies can change very quickly, so it's important to frequently measure their bra size to ensure a great look and comfortable fit.
Best-Selling Bralette Basics

When you're shopping for a training bra you don't need to worry about underwire bras, molded cups, adjustable bands, or any of those extra details. Those will come later, so don't worry about them now.

For now just keep it simple (KISS), and look for a style that offers light coverage and is easy to wear - this makes a lightweight bralette the perfect choice for the majority of preteens and teens.
A simple cotton bralette with a hint of spandex is pretty, feminine, soft and comfy to wear.  It's a great choice if you want a training bra that's basic enough to wear every day with a hint of style.

Soft Teen Lingerie Fabrics

The best girls bras are available in cotton or microfiber. These soft and stretchy fabrics have lots of stretch and are designed to hug your body and move with you.
With softer fabrics you'll never feel itchy or uncomfortable the way you would in fussier materials like lace or nylon, which can be stiff or scratchy. Softer is better!

Keep in mind that the best bras are ones that you can put on and forget about for the rest of the day, so a silky microfiber or organic cotton bra is a super choice for ease and effortless wear.
Bra Fit Basics

By the time girls are college-age, breast growth usually slows or stops and frequent bra measurements are no longer necessary.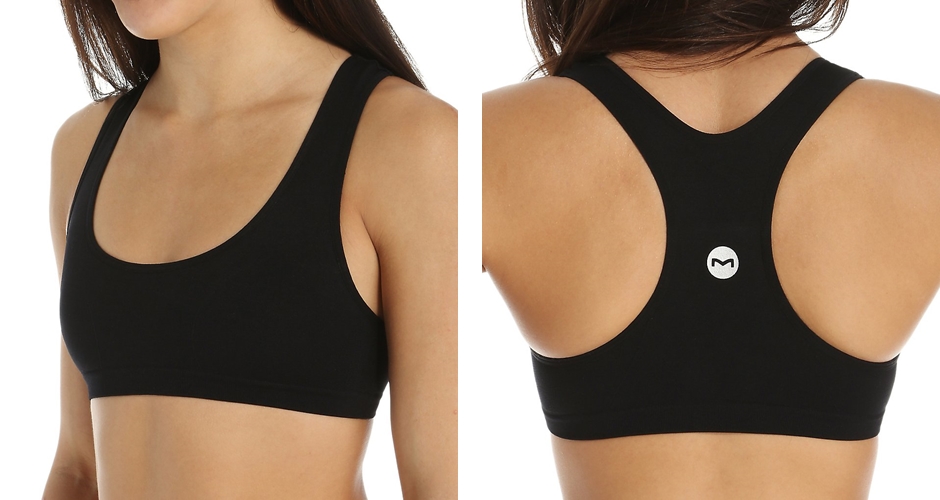 Simple Starter Bra Styles

Ribbons, bows, ruffles, and trims are something to look forward to for your future lingerie collection, but in the beginning a training bra is best kept casual and simple.
A fresh style that's free of fancy trims will look great under anything, be totally easy peasy to wear and will work with anything in your closet.
Popular Girls Bra Tip: KISS

Keeping it simple means that a preteen bra will disappear under any clothing and will never feel complicated or cumbersome to wear.