*FTC Disclosure - If you make a purchase through a link on this site, we may receive a small commission on the transaction - at no extra cost to you.*
The Lingerie For Teenagers Guide - How To Get The Best Fit
The Lingerie For Teenagers Guide. When it comes to teen lingerie, having insight into how to get the best possible fit makes shopping infinitely easier and more satisfying, especially with hard to please teens. Here, we've pulled together the bra fit basics – from fitting room tips to style savvy picks.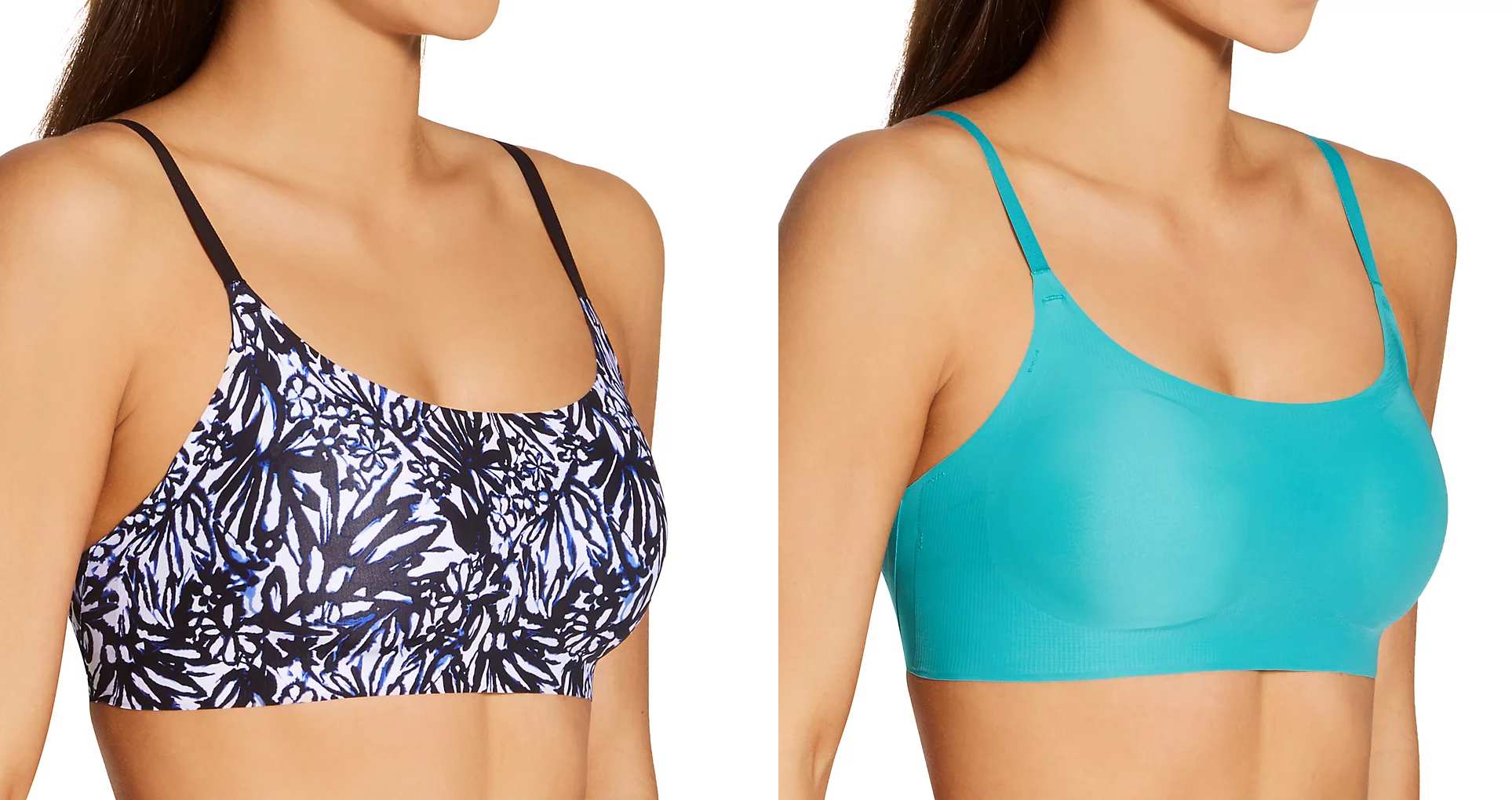 The Lingerie For Teenagers Fit Essentials

Try everything on. Most teen bras and panties are final sale – no returns – an important thing to keep in mind when shopping.
No matter how well you think you know what size is needed, always take your  selection into the fitting room and give them a try before you buy. Never never never, grab something off the rack and buy without trying it on first.
Lingerie brands and styles vary a lot – especially when it comes to sizing, fabrics and stretch.
And, while it may seem like a pain to take the time to try on styles that you're interested in, rest assured that a few extra moments in the fitting room can make all the difference between getting great fitting lingerie that you love to wear and something that ends up at the back of a lingerie drawer.
Don't always follow your friends. No matter how much you love what your friends are wearing, be mindful that their choices might not work for you.
Instead of automatically buying the same teen bras as your best friend, be open to trying different styles
Take time to look at the types of bras that are perfect for your lifestyle and wardrobe

This may mean wearing a completely different style or size than your friends, but that's ok. You'll be better off in the lingerie for teenagers that suits you and fits perfectly rather than trying to fit into something that's uncomfortable style or just doesn't work for you.
Think about your lifestyle. For busy tweens and teens on the go, comfy styles with active wear elements are a good choice.
They can take you from school to a hike to an after school job, without any fussing with your lingerie or needing to change in between activities.
Opting for bras, undies and camis that suit your needs means having a great fit for the lifestyle that you lead, and being comfortable throughout the day without fuss.

The Lingerie For Teenagers Tip
Did you know that fabrics with a touch of spandex have an easy stretchy fit that's super comfortable. Check out cotton, nylon or microfiber and spandex.
Wear the right clothes when shopping. A key detail in getting the best fit is to try on lingerie that you're considering and to slip on the clothes that you want to wear over top, while you're in the fitting room.
This will help you to see and feel how everything looks as you move about your day.
Plan what you're going to wear before you go shopping. If you're not sure, opt for something basic like a simple t-shirt or tank top that lets you see how everything looks under your clothes.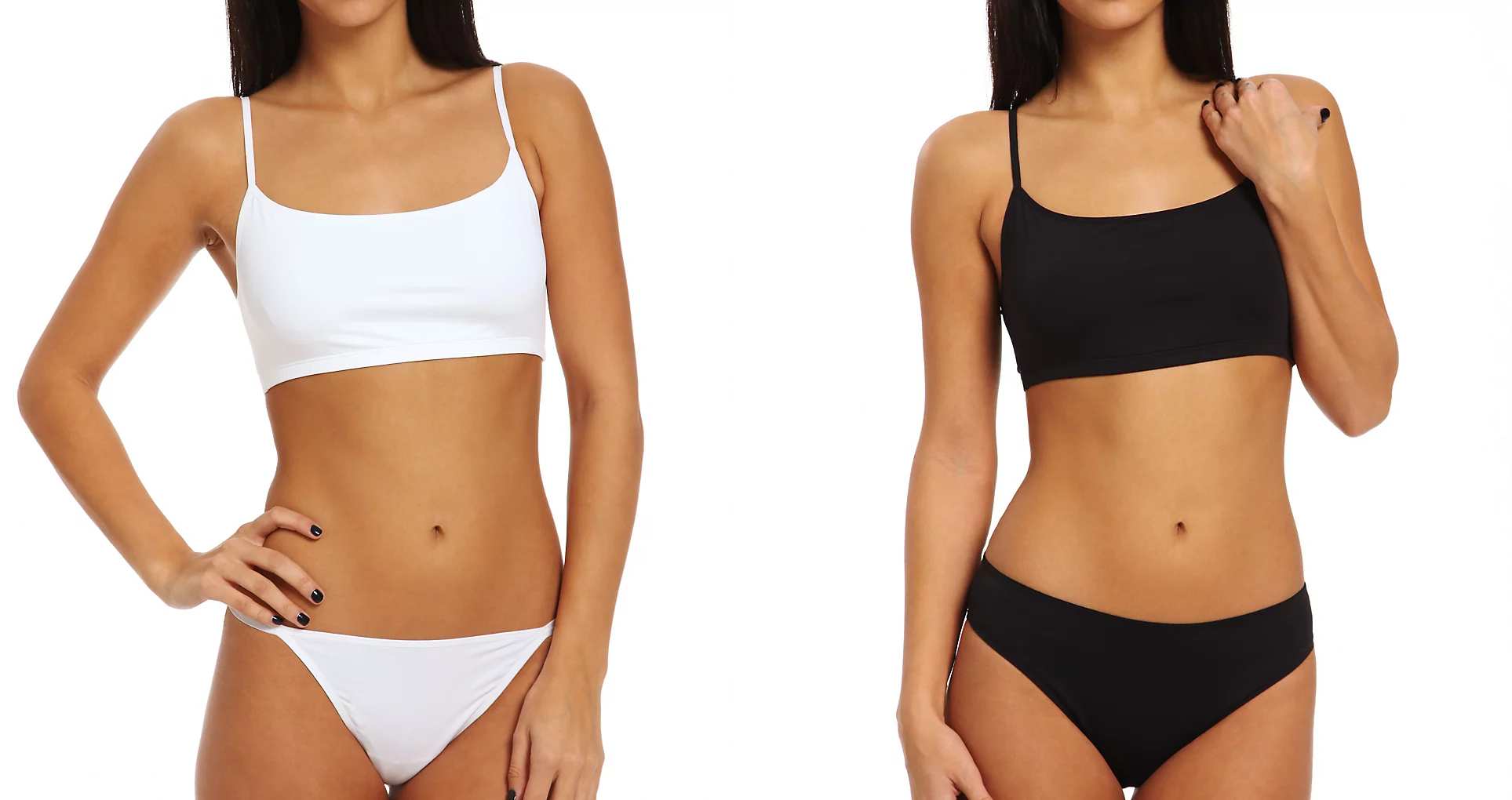 Move around. Always forgotten, but super important in getting an amazing fit is to move around a little when you're trying lingerie on in the fitting room.
Why?  You want to be comfortable, and in real life you're not going to be standing perfectly still, so try:
Lifting your arms above your head to make sure a bra doesn't ride up
Jumping up and down to make sure it's supportive enough
Leaning forward to make sure your breasts aren't spilling out of the bra cups
Sitting down and moving your arms side to side to make sure the bra brand and straps are comfy

Look for any gaping, lumps or bumps, that can mean you might need to try a different size or style.

Get professional help. It may be embarrassing or feel awkward asking a sales associate for help, but don't be shy. Ask for an expert - preferably with experience in teen lingerie.
Trust their expertise to find you the perfect style that fits and you won't regret it. They can take your measurements and ensure that you're wearing the right size for a great fit.
They'll also be able to lead you towards a selection of the lingerie for teenagers that best suits you, and make suggestions that will fit your shape, preference and budget, and save you a ton of time searching through endless racks.