The Last Minute
Valentine Gifts Guide
The Last Minute Valentine Gifts Guide - With the fourteenth of February right around the corner, do you find yourself scrambling for fun and creative Valentine gift ideas?
Not to worry, lots of people find themselves caught off-guard when it comes to creative Valentine gifts.
While you may be tempted to rely on the tried and true favorites like roses, chocolates and dinner, why not think outside the box and opt for something different?
Sound interesting? We've put together a list of cool and thoughtful suggestions that your sweetheart will love..

The Last Minute Valentine Gifts Guide

There are plenty of last minute Valentine gifts that are sure to please your sweetheart.
Take some time to consider these ideas and to really figure out what will warm your sweetheart's smile this year...
A Movie-a-Thon - When all the places near you are out of frilly hearts and stuffed bears, consider taking a trip to your nearest video rental place.
One great way to spend Valentine's Day is snug on the couch watching their favorite flicks.
Is there a movie they've been wanting to show you, or are there movies that have long been their favorites?
Show them how well you listen and how important their taste is to you and spend the night watching their favorite movies. Nestle under a blanket together and pop some popcorn.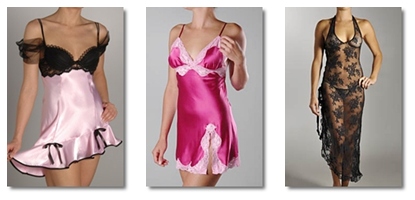 Valentine Day Lingerie
---

Valentines Lingerie - When you are looking for great Valentine gifts, don't reject the traditional just because everyone else does it; everyone else does it for a reason!
Take some time to look at what kind of intimate apparel or lingerie your lover prefers and consider shopping for something that will really complement their lingerie selection.
No idea where to start?
Here are a few of our lingerie favorites...

The Last Minute Valentine Gifts Tip
---
Consider your intimate apparel and Valentines lingerie options carefully, and make sure that you are selecting lingerie that is in their comfort zone.
Discreetly check out their current intimate apparel and lingerie drawer and see what their taste is like and what size they wear.
And most importantly, remember to buy what they love and what suits them.
Take some time to plan and you'll both enjoy a fabulous and romantic Valentines day!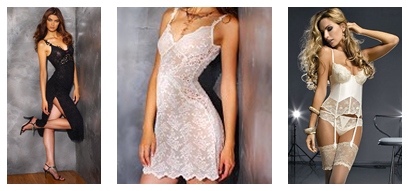 Return to beautiful

lingerie