*FTC Disclosure - If you make a purchase through a link on this site, we receive a small commission at no extra cost to you.*
Teen Sports Bra - The 6 Essentials You Need To Know

Teen Sports Bra. There's no doubt about it, today's teens are active and more energetic than ever.
Between school, hanging out with friends, and their favorite sports; their lives are busy and demanding, and when it comes to sports bras, on trend styles make the grade every time.
Below, we share the essentials – from fresh picks with an easy fit to versatile styles that offer maximum wearability, these sports bras are perfect for an on-the-go teen lifestyle.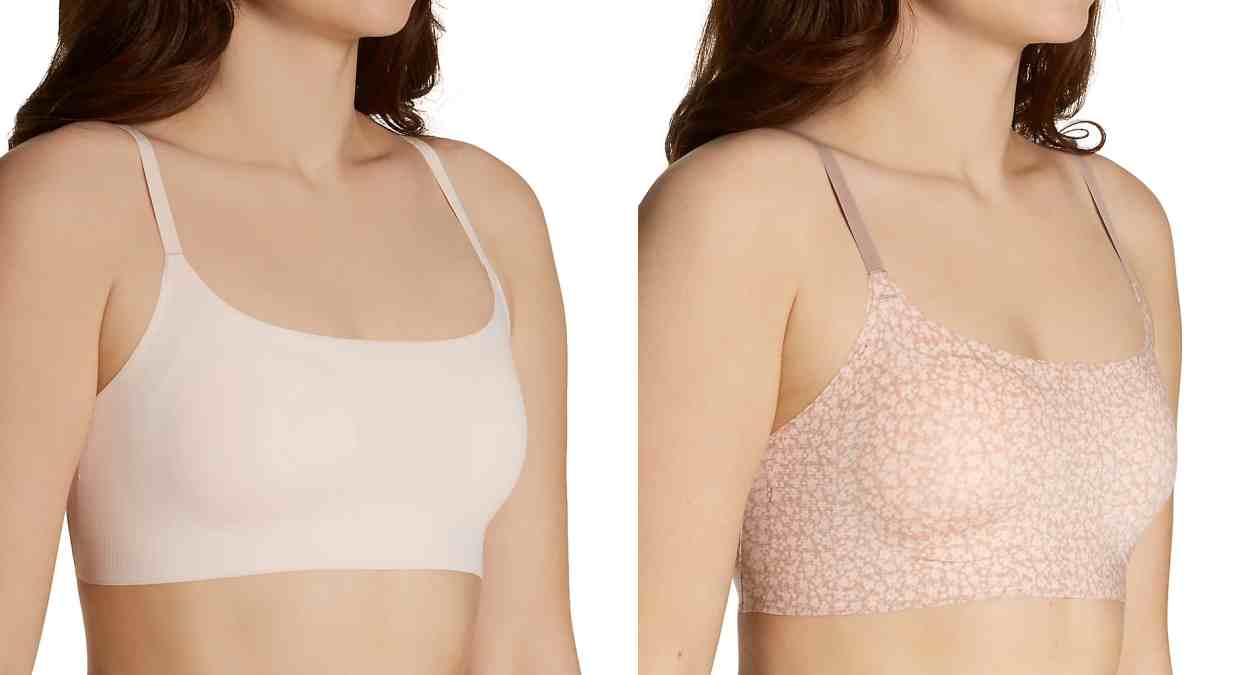 Teen Sports Bra:  The Essentials

Stay in style. The rumors are true, they have a bit of a reputation. In the past, sports bras have had an unflattering image – they've often been seen as plain, frumpy, or just basic and boring.
The great news is that the recent boom in the athleisure wear market has given us loads of ultra cute sports bras to choose from, making bland bras a thing of the past. 
From tank and racerback bras to soft cup and front closure bras, there are teen sports bra styles for virtually every activity.

Stay on trend with the hottest new colors and prints and pick hip styles that let you rock your personal style even when you're on the move.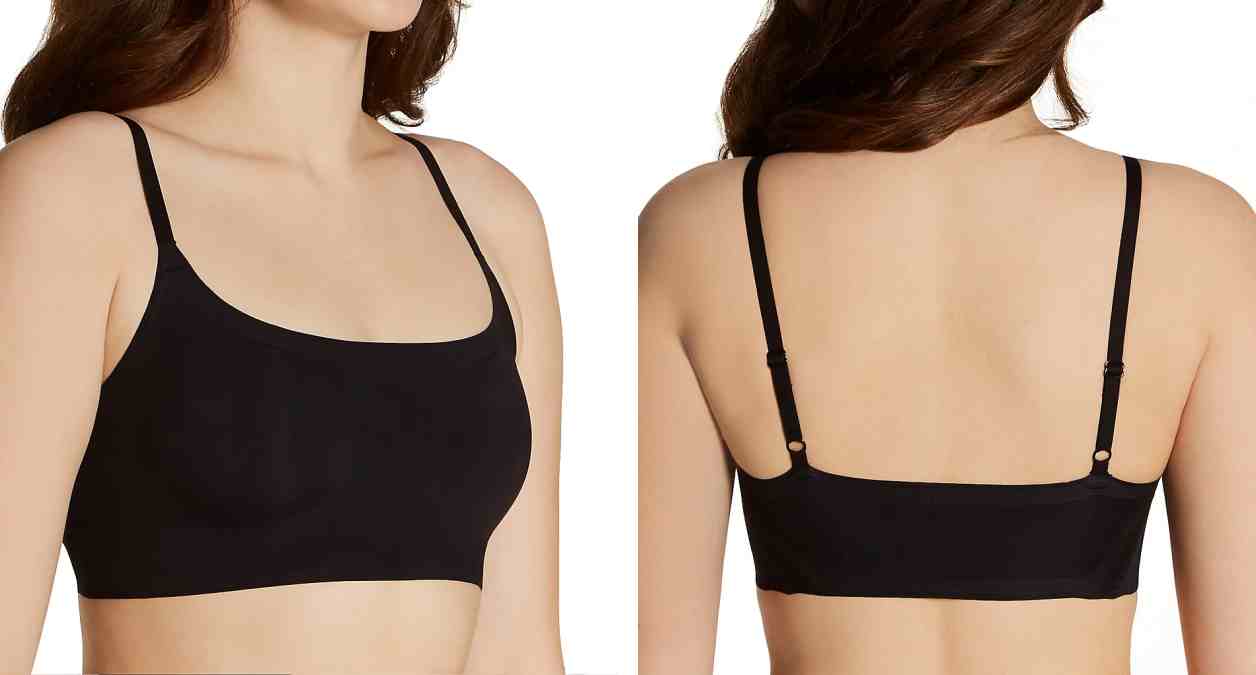 HANES
Find the perfect fit. Getting a good fit is important and the key to being comfortable. A sports bra that's too tight will pull and tug and drive you crazy, while a style that's too loose won't give you the support you need, especially when you're active.
Take the time to shop around, ask for help from sales people, and always try before you buy to make sure you nail the perfect bra fit that you need.

PANACHE
Pick the right support. Did you know that different sports need different levels of support. Low impact activities like yoga need lighter support while high impact sports like jogging, tennis and soccer will demand a bra with more.
Before you go bra shopping consider what you'll need.  Make sure you identify the type of activity and pick a sports bra with support that matches your needs.
If you participate in a number of different sports, then you might even want to have several styles to keep you comfortable and covered no matter what you're doing.

BERLEI
Buy two. Sports bras are meant to work hard while you sweat it out, so make sure you stock up on a couple of bras once you find a style that you love.
You'll want to have a fresh bra to put on while your other one is in the wash. The best part is knowing you won't get stuck waiting for the laundry when you have a few sports bras at the ready whenever you are.

UNDER ARMOUR
Look for versatility. Some days are so busy you don't have time to change before practice, and you might not want to carry too much around with you throughout the day.
The solution? Opt for a versatile sports bra that's easy and effortless, and then you can wear it all day without having to change into a separate bra.
Versatile and very popular, these types of bras are great for everyday wear.

Look for seamless lightweight styles that are flattering under any type of clothing, and choose ones that are super comfortable.
Slip your bra on in the morning and forget about it as you move throughout your day. Easy peasy and a great time saver for busy teens on the go!


ADIDAS
Mix and match with style. Think about how much fun it is to mix and match your clothing favorites.  The same is true when it comes to bras and panties.
The coolest way to wear a teen sports bra is to pair it with undies and workout gear that you already have in a fun and funky way.
Play with contrasting prints, mix solids with patterns, and try out bold color combos and contrasts for a sporty look that you'll love to wear.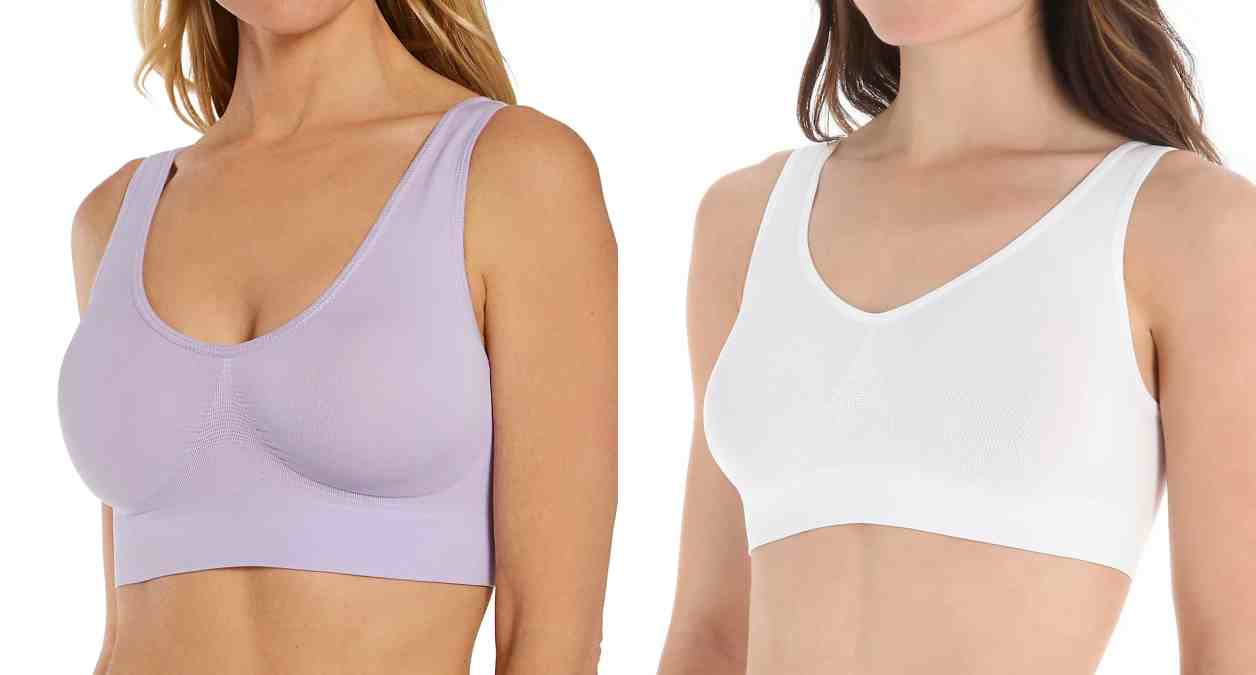 RHONDA SHEAR