*FTC Disclosure - If you make a purchase through a link on this site, we receive a small commission at no extra cost to you.*
Sleepwear Gown Fundamentals - How To Avoid Styles That Don't Fit

Sleepwear Gown - If you've ever experienced frustration trying to find a nightgown that's actually flattering to your shape, you're not alone. Many women end up wearing a nighty that doesn't fit or do their figures any favors.
Our easy guide shows you how to say yes to the right nightgowns and say no to styles that simply don't fit. Here's what to look for, and what to avoid when finding sleep wear that fits well and looks fantastic: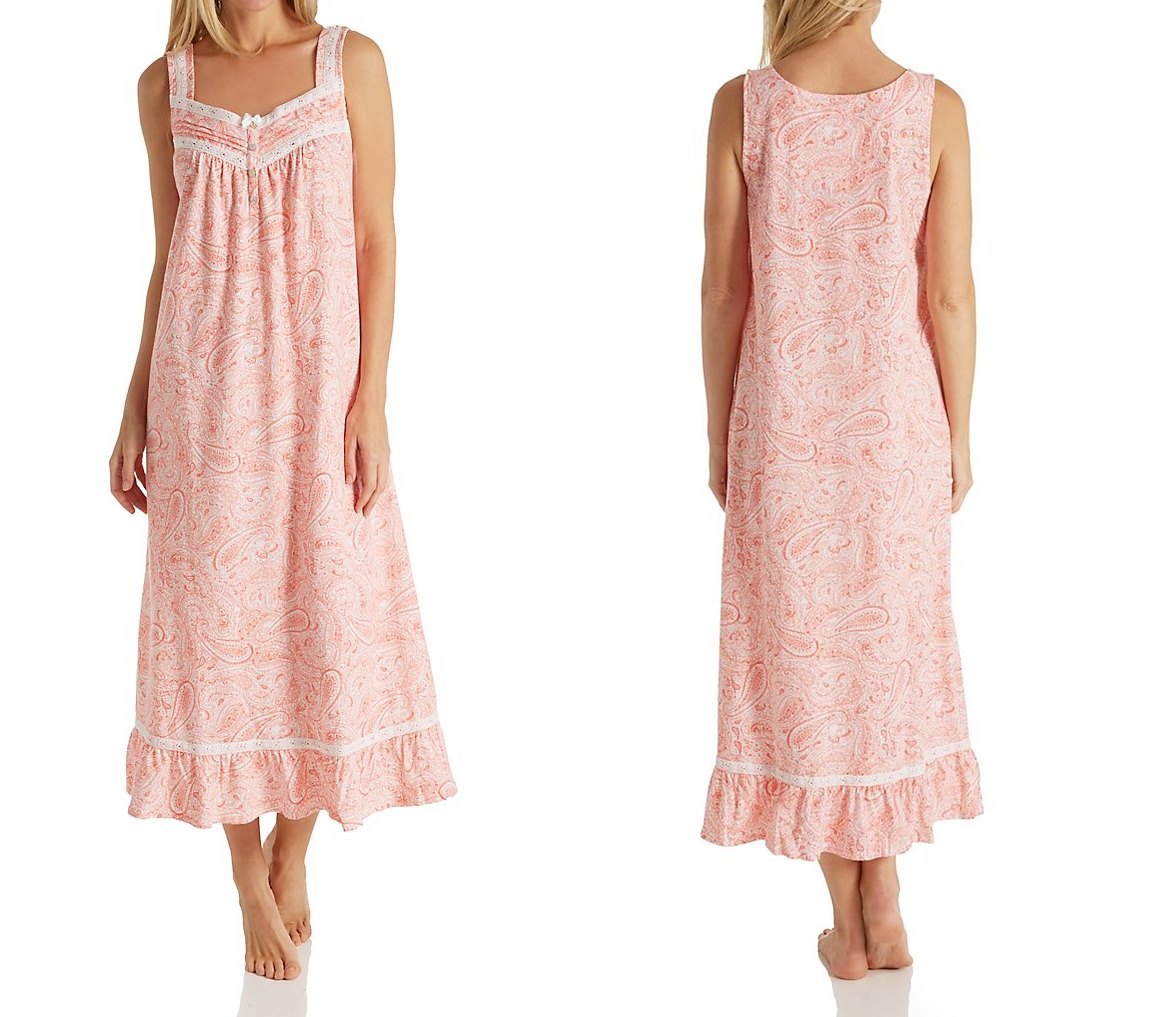 Sleepwear Gown: The Dos

Do try several styles -
What you think might be the perfect style may fall short of your expectations once you've actually put it on
Avoid going home with the wrong gown by taking several styles into the fitting room at a time
You may be surprised at some of the different looks that you love, but you'll never know until you try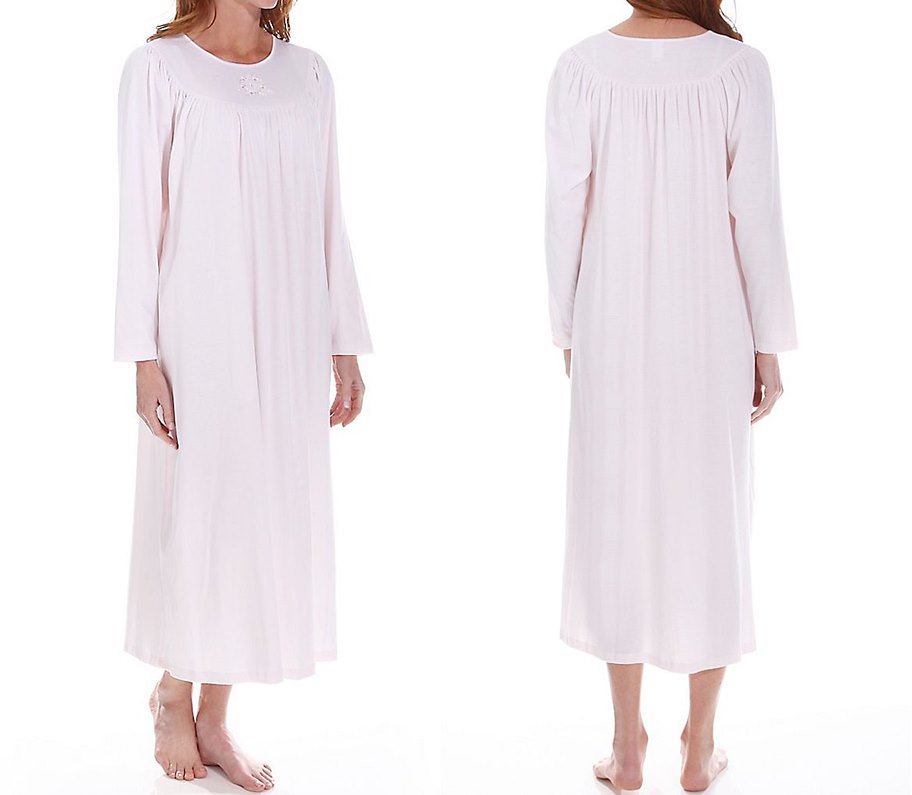 CALIDA
Do show off your shape -
While it may be big and roomy a long billowing night gown doesn't fit the bill when you want to show off a curvy shape

If you're looking to enhance your curves, look for styles that are shaped to define the waist, hug your bust, or have a low scoop neck to show off your décolletage

Womens nightgowns that incorporate these elements embrace and reveal your unique curves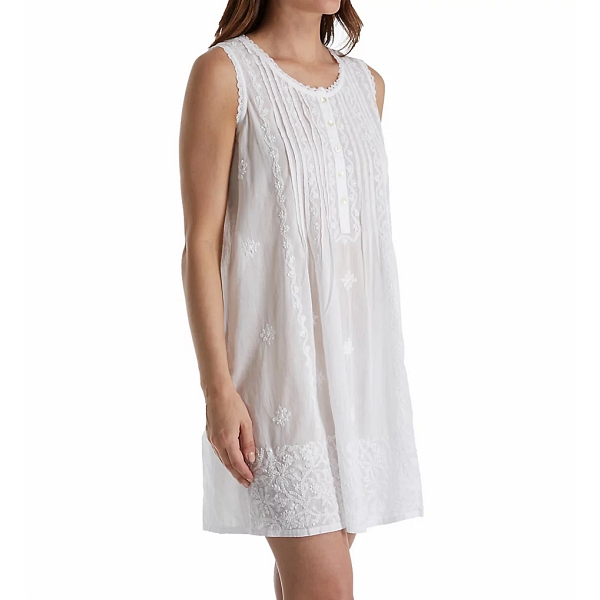 Do reveal a little skin -
Keep in mind that there are a variety of lengths to choose from and wearing a long night gown doesn't have to mean covering yourself head to toe
Want to kick it up a notch? Cast modestly aside and dare to bare some leg with a thigh high slit
Or, show off your arms in a sleeveless nighty or try a low V-neck style that reveals a hint of cleavage



Showing a bit of skin breaks up the lines of a long gown and creates a longer and leaner silhouette

Carmen's Tip...

Whether it is luxury lingerie or cheap lingerie, items placed in a washing machine are at an increased risk for rips and tears.
If the label recommends machine wash and you're not sure, opt for a mesh garment bag on a gentle cycle to guard against damage.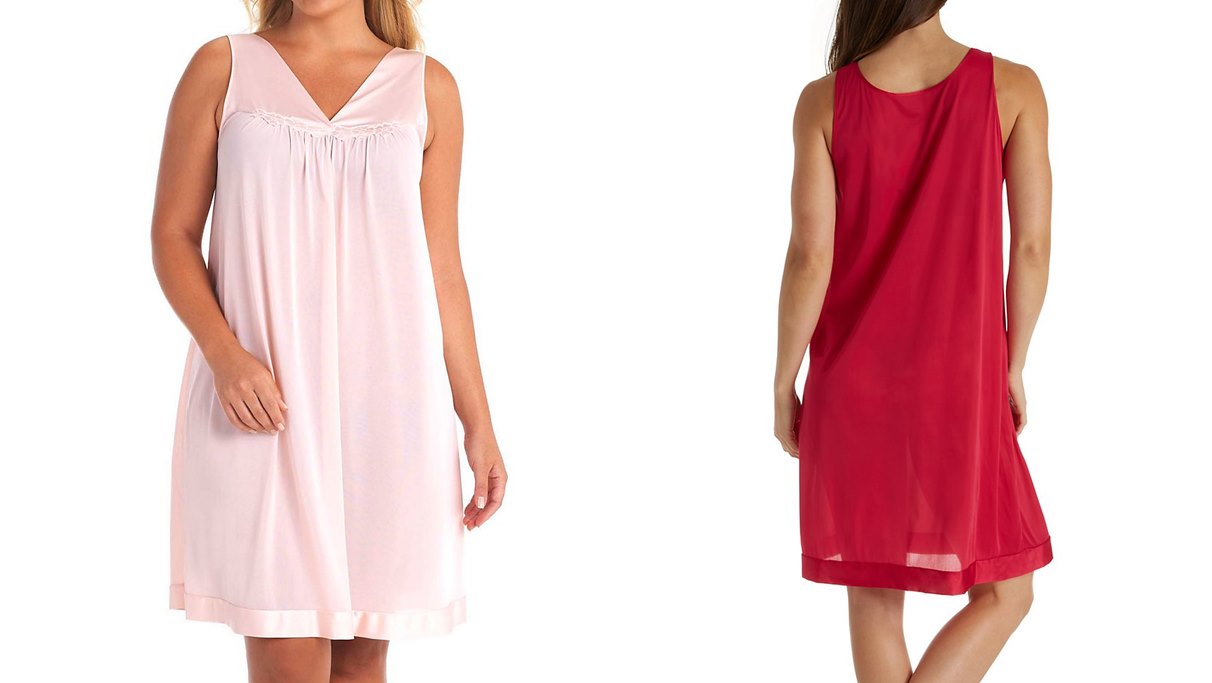 VANITY FAIR
Sleepwear Gown: The Dont's

Don't hide your figure -
Avoid any womens sleepwear styles that are tent-shaped and overwhelm your silhouette, or those that have enough fabric to make a set of drapes
Avoid sleepwear styles that are too long and / or put you at a risk for tripping

Avoid too much material and boxy cut gowns will make your shape appear shorter and wider, instead of showing off your shape.
Don't cover up your best assets -
Contrary to popular belief, a long gown doesn't mean that you have to totally cover ALL the way up
Sometimes it's good to think outside the box and try something new. If you've always worn long shapeless gowns, look for styles that are fun and refreshing and show off your best assets
Here are a few suggestions. Consider sleepwear for women that plays up your favorite areas, whether it's a slit to reveal your long legs, a sweetheart neckline to show off your collarbone, shoulders and décolletage, or a smocked bodice style that hugs your bust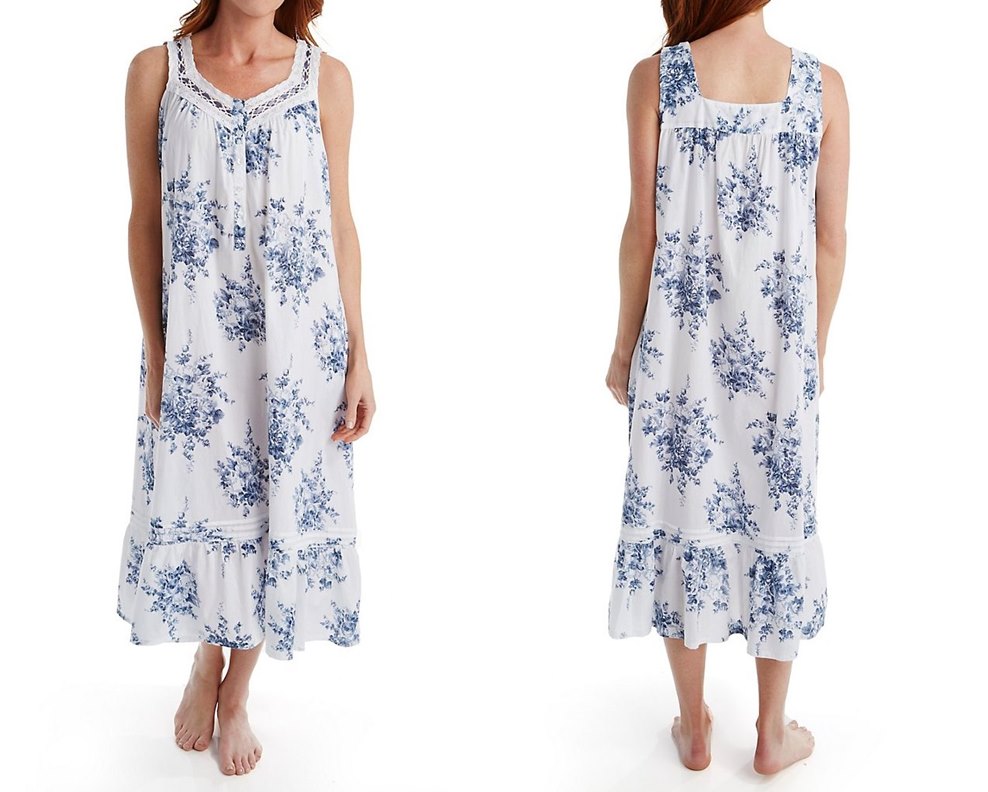 Don't choose the wrong fabric -
Often forgotten but oh so important, fabric matters when it comes to sleepwear for women. 
Why? You can choose the perfect sleepwear gown, but if it's the wrong fabric that's either uncomfortable or doesn't look great, guess where it usually ends up - banished to the back of the closet



It's important to consider the pros and cons of different fabrics and how they work with your preferences
Do you prefer natural and / or organic nightgowns in cotton or linen? Do you have sensitive skin or allergies?
Another thing to consider is your body type and how the sleepwear gown you choose will be worn. For lounging? Or, lounging and sleeping?
Shiny satins and high gloss fabrics can highlight and magnify problem areas, so it's important to remember that when choosing night gowns in this fabric
Satins and silks should only be worn with areas that you'd like to show off and not hide
Choose fabrics that work well for your look and lifestyle

A Quick Fabric Summary

Silk sleepwear looks and feels sumptuous
Stretch microfiber has a silky feel with lots of stretch
Classic cotton or linen has a fresh and lightweight look and feel

Nylon knit is very comfortable and long wearing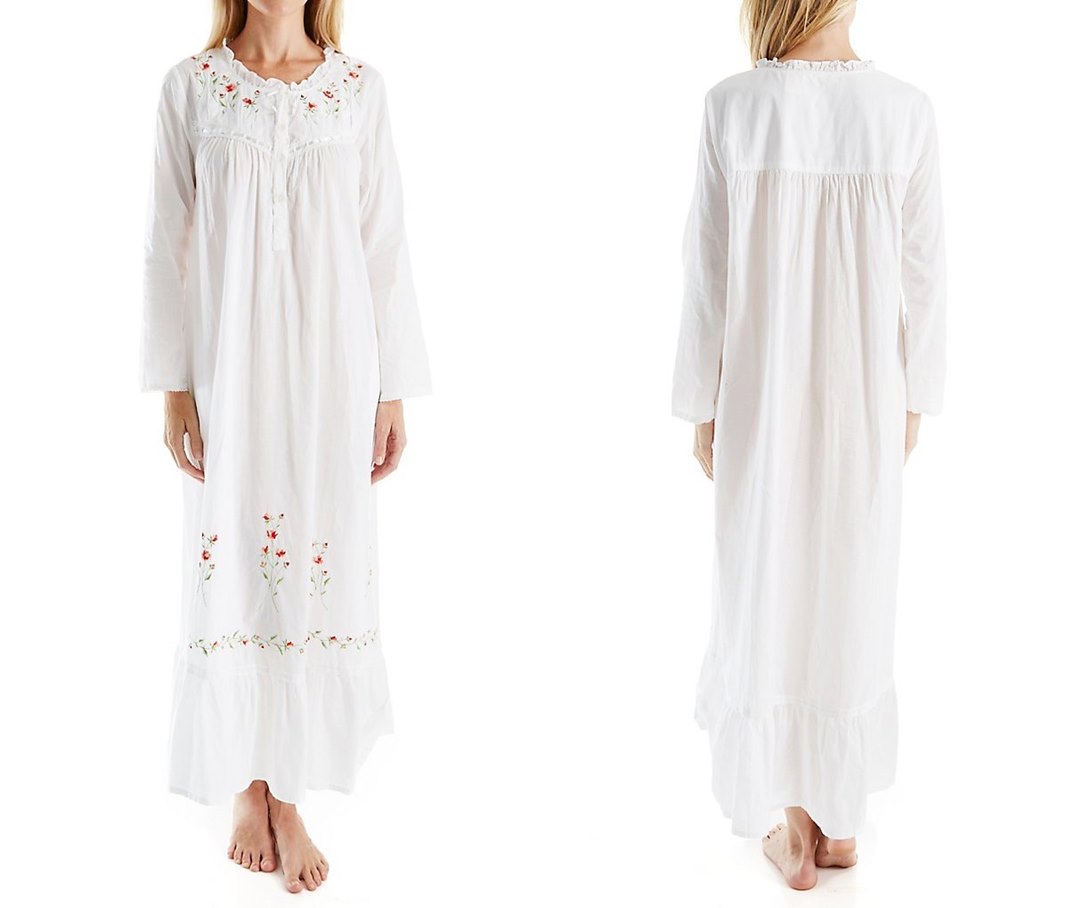 Don't always opt for bland styles -
Nightgowns and sleepwear are the perfect way to experiment with new colors, prints, and fun styles. Don't be afraid to try something fresh and fabulous

Avoid boring or bland night gowns in favor of colors that brighten your complexion, prints or patterns that are exciting, and trims and / or details that make you feel special

Turn any night into a celebration when you treat yourself to glamorous sleepwear gowns that you'll actually look forward to slipping into and showing off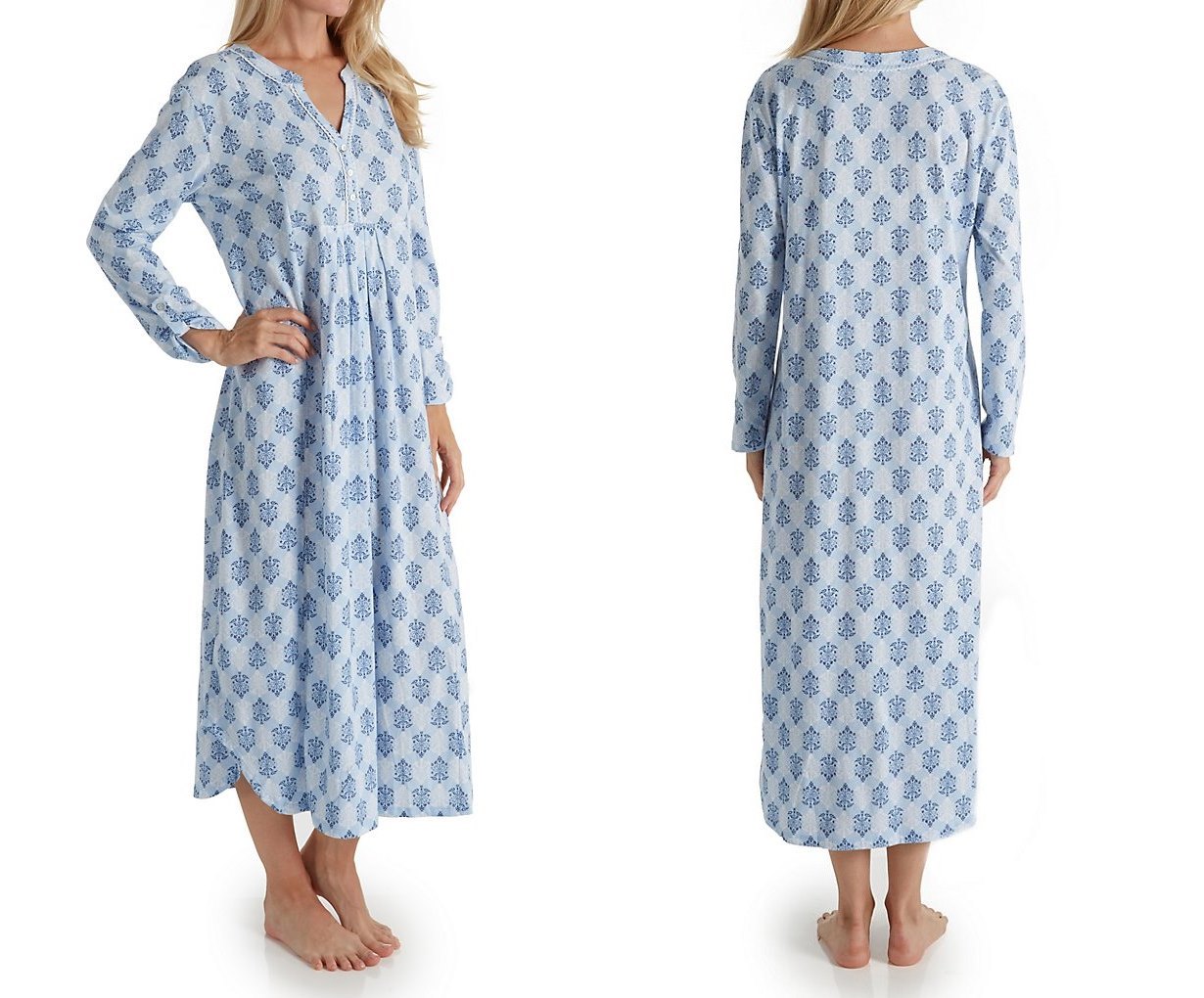 CAROLE HOCHMAN