*FTC Disclosure - If you make a purchase through a link on this site, we receive a small commission at no extra cost to you.*
Silk Nightgowns - How To Look Luxurious For Less

Silk Nightgowns - When it comes to beautiful lingerie favorites with a soft touch, fewer feel more decadent and luxe than silk.
And, while most of us would love to drape ourselves in the most luxurious silk nightgowns that money can buy, high-end brands and styles can be eye-wateringly expensive and beyond reach.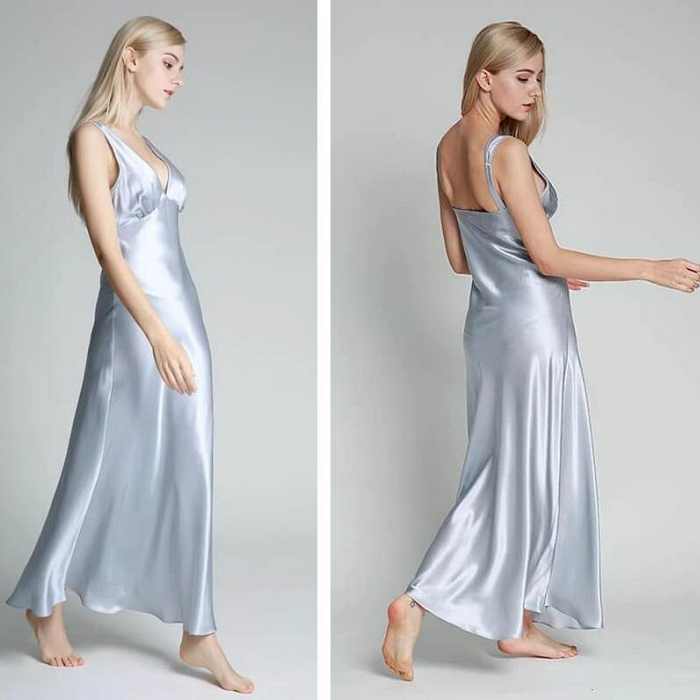 We're sharing our top tips and tricks for getting the indulgent silk sleepwear feeling that you love, without breaking the bank. Here's how...
Silk Nightgowns: Opt For Mix And Match

If all-over silk is too posh for your price point, here's a great alternative. Opt for nightgowns that are made of silk and a combination of other materials.
Opt for a microfiber or nylon nightie with silk trim, or a silk ruffle at the hem of a satin nightgown.
You can enjoy the pleasure of wearing a silky nightgown without having to pay the price of wearing it head to toe, and no one will be the wiser!
SILK NIGHTGOWNS
Dare To Bare In A Silk Chemise

Less fabric generally means a lower cost to the designer and a lower price for you.
A sweeping, floor length nightgown will usually be more expensive than a short and strappy silk chemise.
Try to lose some of the length and show off a sexier side to save some cash on your silk nightgowns.
Did You Know?
Silk sleepwear has a long and prestigious history. It was first an exclusive export of the orient - at one point it's market value was actually compared with gold and silver

Buy Silk Sleepwear Off Season

They say that timing is everything and they're right! Here's a favorite tip when it comes to saving big-time cash - end of season sales..
Score sale pieces that are cleared out at the end of the season. You can usually find seasonal colors substantially reduced on sale as retailers make way for the new season and new shades.
Look for dark jewel tones and sultry black nighties at the end of winter, or seek out pastels and brights when summer comes to a close.
It doesn't matter if your silk nightgown matches the current season's hottest colors, what matters is that you're wearing beautiful lingerie that you love and lets you enjoy the luxury of silk.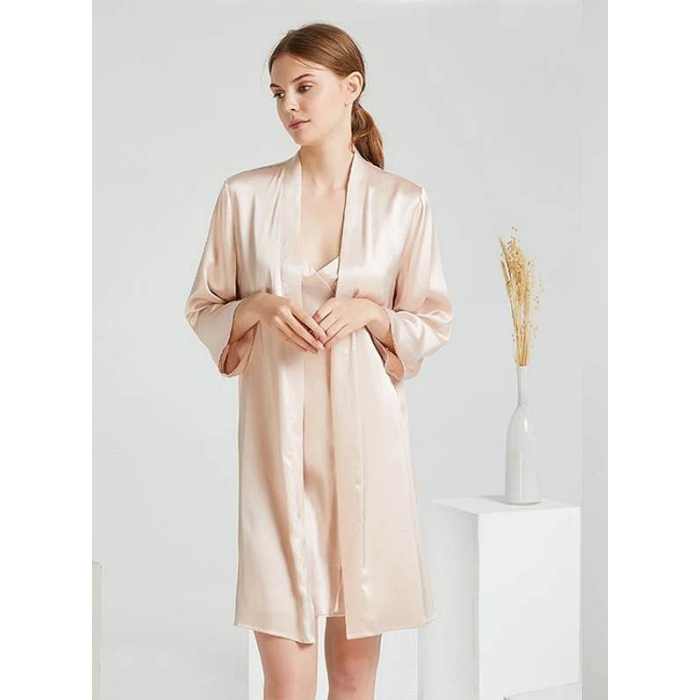 SILK NIGHTGOWN AND ROBE SETS
Fabric Facts

Silk is a natural lightweight fabric that can be dyed to virtually any color.
Silk Nightgowns: Stock Up On Big Sales

If you happen to find a selection of beautiful silk nightgowns at a killer sale price, consider stocking up and buying multiples.
Maybe get a few different styles or several colors of the same piece that you love.
You'll thank yourself later when you're craving another silk nightie but the sale prices are long gone.
SILK GOWNS
Wait For The Big Sleepwear Sales

Usually twice a year retailers will have their most dramatic sales where they slash their prices and give you the chance to get the silk sleepwear you've been dreaming of, at a fraction of the regular cost.
Use this time to treat yourself to a high end nighty you've been lusting after, or choose an extra style or two to build up your collection of sumptuous silks.
What To Expect
High end silk sleepwear is not inexpensive. Prices can range from several hundred dollars, for specialty nightgowns to thousands of dollars for hand-made luxury robes.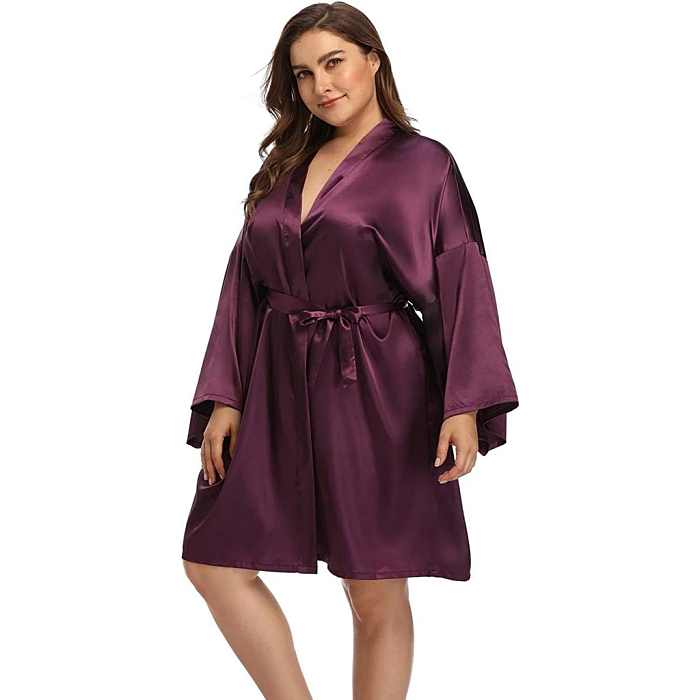 SILK ROBES
Buy Vintage Lingerie

Some of the most beautiful and elegant silk gowns are vintage. They take us back to a time of ladylike glamour and old Hollywood styling that still feels feminine and sexy today.
Browse online vintage lingerie stores or spend the afternoon looking through a vintage boutique for gorgeous long nightgowns, trimmed with lace or beading.
Just make sure that you check pieces to make sure they're in excellent condition and aren't damaged or discolored.
Buying vintage is a great way to save on silk, so you might even have enough left for a matching robe or dressing gown, for the ultimate luxurious experience.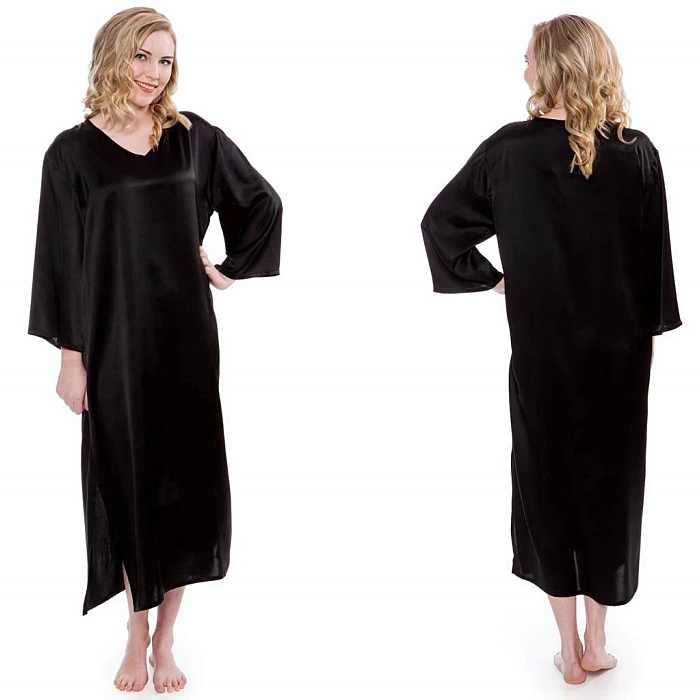 SILK ROBES