*FTC Disclosure - If you make a purchase through a link on this site, we receive a small commission at no extra cost to you.*
Satin Panty Mistakes That You Need To Avoid

Satin Panty - when it comes to beautiful lingerie undergarments that are designed to impress, few things measure up quite like a pair of luxurious satin panties.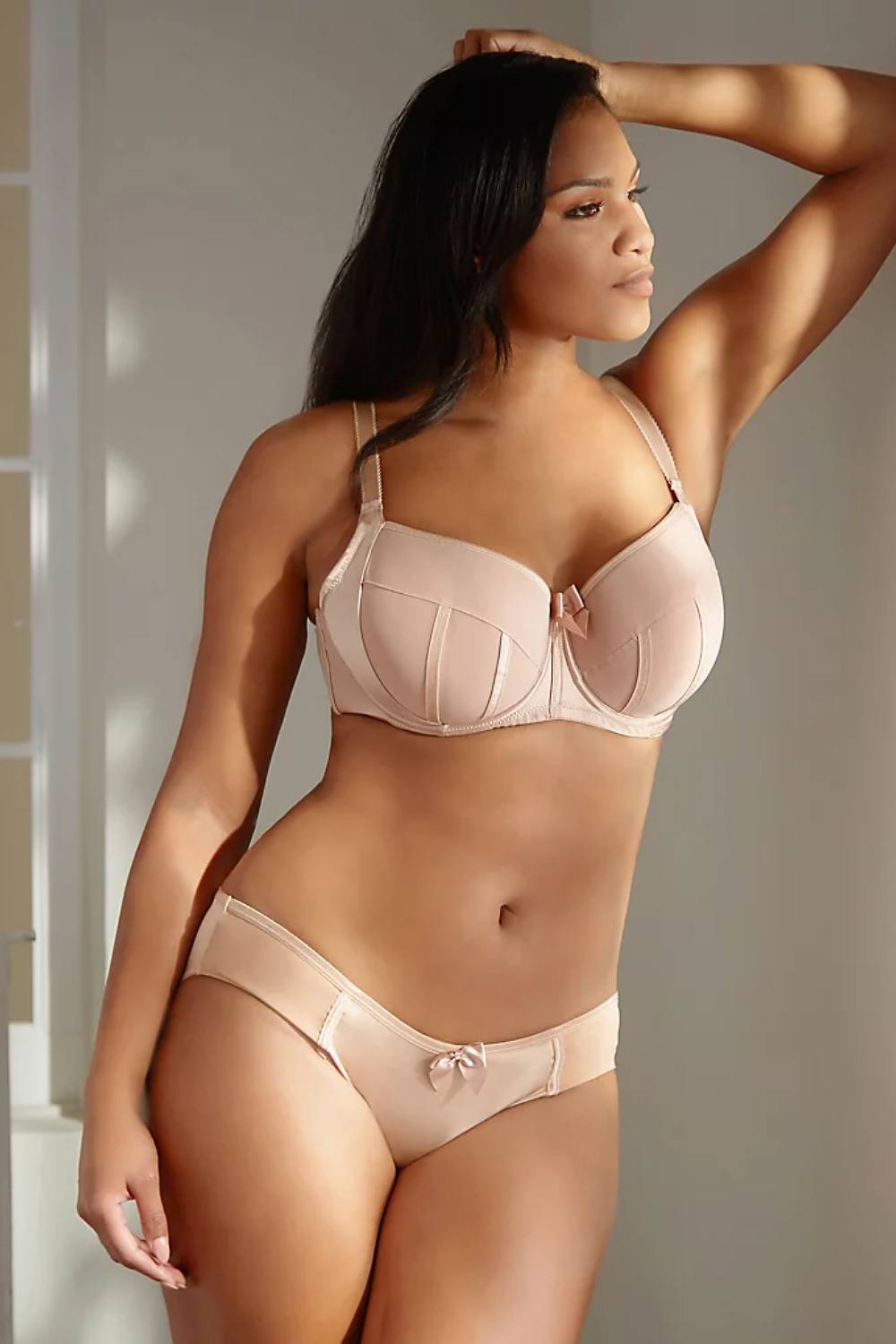 Smooth and sexy like silk, satin can be glammed up with a matching satin bra with gorgeous lace detailing for special occasions, and worn with your everyday favorites for a hint of fun.

From subdued and sophisticated boyshorts and briefs to sassy and stunning bikinis and hipsters, every woman should have at least one pair of these exciting panties in her lingerie drawer.
And, while it's easy to channel your inner lingerie goddess in this sensational satin lingerie must-have, there are a handful of errors to be avoided.
No worries, in this article, we share the most common mistakes with satin panties, and more importantly, how you can avoid them.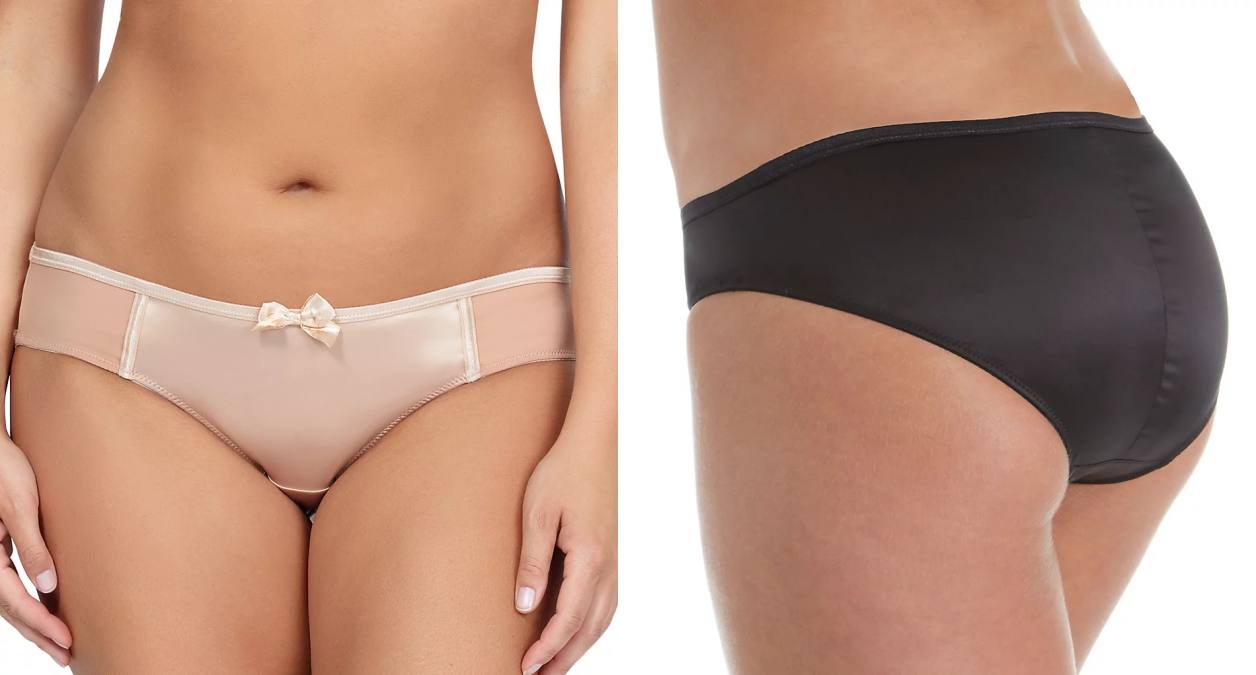 PARFAIT PANTIES
Satin Panty Mistake To Avoid - The Wrong Fit
This universal rule applies to all lingerie undergarments, not just satin panties - that is, a proper fit is essential. 
From high cut panties and thongs to bikinis and boyshorts, a bad fit is the number one mistake that impacts both how you look and feel in your underwear.
Panties that are too tight will pinch you all day, ride up, and cause unsightly lumps and bumps in your silhouette
Undies that are too loose will lead to bunching fabric and underwear that slips down, leaving you constantly tugging them all day
Ladies Panties Tip

Make sure to try several panty styles before you buy.  In the change room, move around, reach up, and sit down several times to determine how comfortable they are. 
Once you find panties that offer a perfect fit and feel great, stock up on several pairs that you can reach for in your lingerie drawer when the mood strikes.

HANRO
Saving Satin Lingerie Only For Special Occasions
An anniversary or romantic night are certainly perfect times to pull out your satin panties, but if you save them only for special occasions it means you won't get much wear out of them.
Treat yourself to the luxury of wearing the perfect panty on any old day, for no reason at all. Even if no one else will see them, you'll love the feeling of confidence that you're wearing your posh panties, no matter what you're doing that day.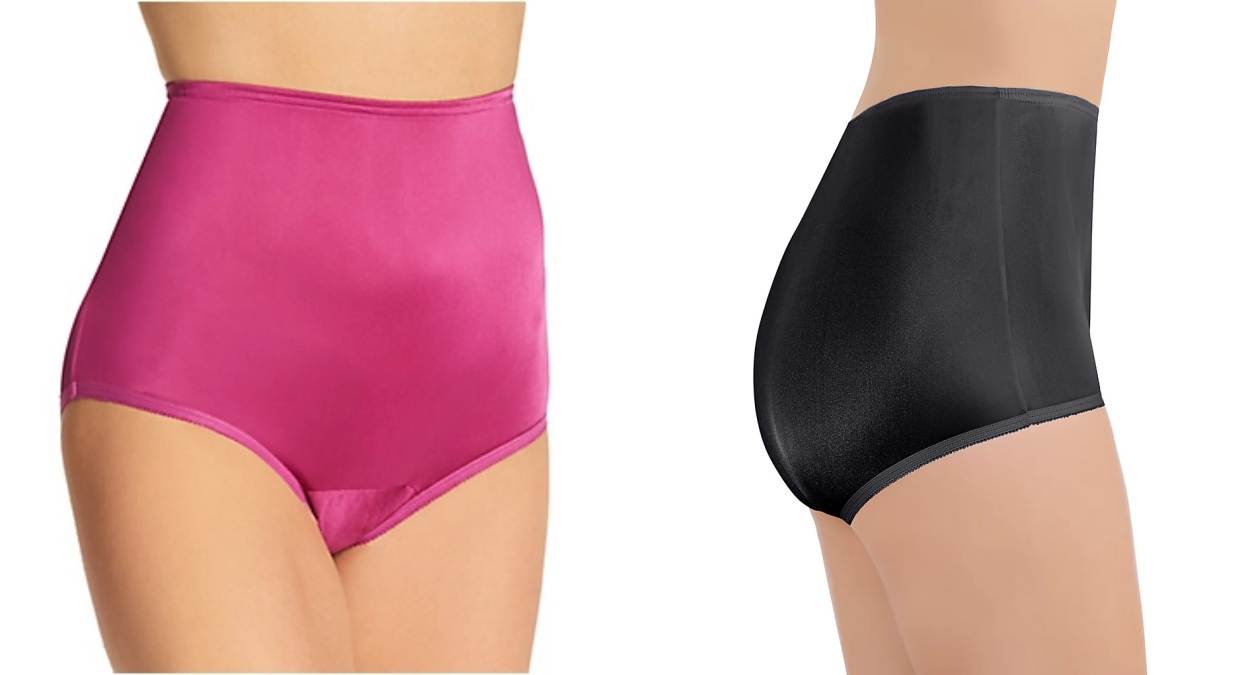 VANITY FAIR
Thinking That You Can't Pull Off A Satin Panty
The belief that you need to have a perfect body to wear a pair of satin panties is wrong, wrong, wrong.
There's no body type that can't rock this red hot style; all you need is the right style for your shape.
Plus sizes and curvy girls look great in higher waisted panties, petite ladies can add length with high bikini cut legs, petites can stretch out their torso in low rise micro bikini panties, and boyish frames can add oomph with statement satin panties that are embellished with detailing.

Lingerie Tip - No matter who you are, you can pull off the satin panty look. Experiment with different styles until you find the perfect pair for your figure.
Only Wearing Panties With A Matching Bra
Gone are the days of the myth that bras, panties and beautiful lingerie have to be matchy-matchy and fashion looks have to be tailored to a T. 

Today's woman knows how to mix and match intimate apparel into endless combinations that showcase your personal style.

Satin panties become the perfect backdrop for a statement bra or bustier that you love. They're perfect under a sheer negligee, and they can take a simple cotton or microfiber camisole from basic to bombshell in an instant.
Want more inspiration? 
Play with favorites that you already have in your lingerie drawer, and add new satin panties
Don't be afraid to mix and match solid colors with  contrasting textures or prints
Having fun with your lingerie is the perfect way to wear satin panties in a fresh and flirty new way.
PARFAIT