*FTC Disclosure - If you make a purchase through a link on this site, we receive a small commission at no extra cost to you.*
Satin Nightgowns - 7 Surprising Secrets You Need To Know
Satin Nightgowns - Can you keep a secret? When it comes to beautiful lingerie we can't - which is why we're spilling tips and tricks on one of our all time favorites - satin sleepwear.
Evoking thoughts of a glamorous era when Hollywood and pink champagne on ice were de rigueur, satin nightgowns are delightfully irresistible and timelessly elegant.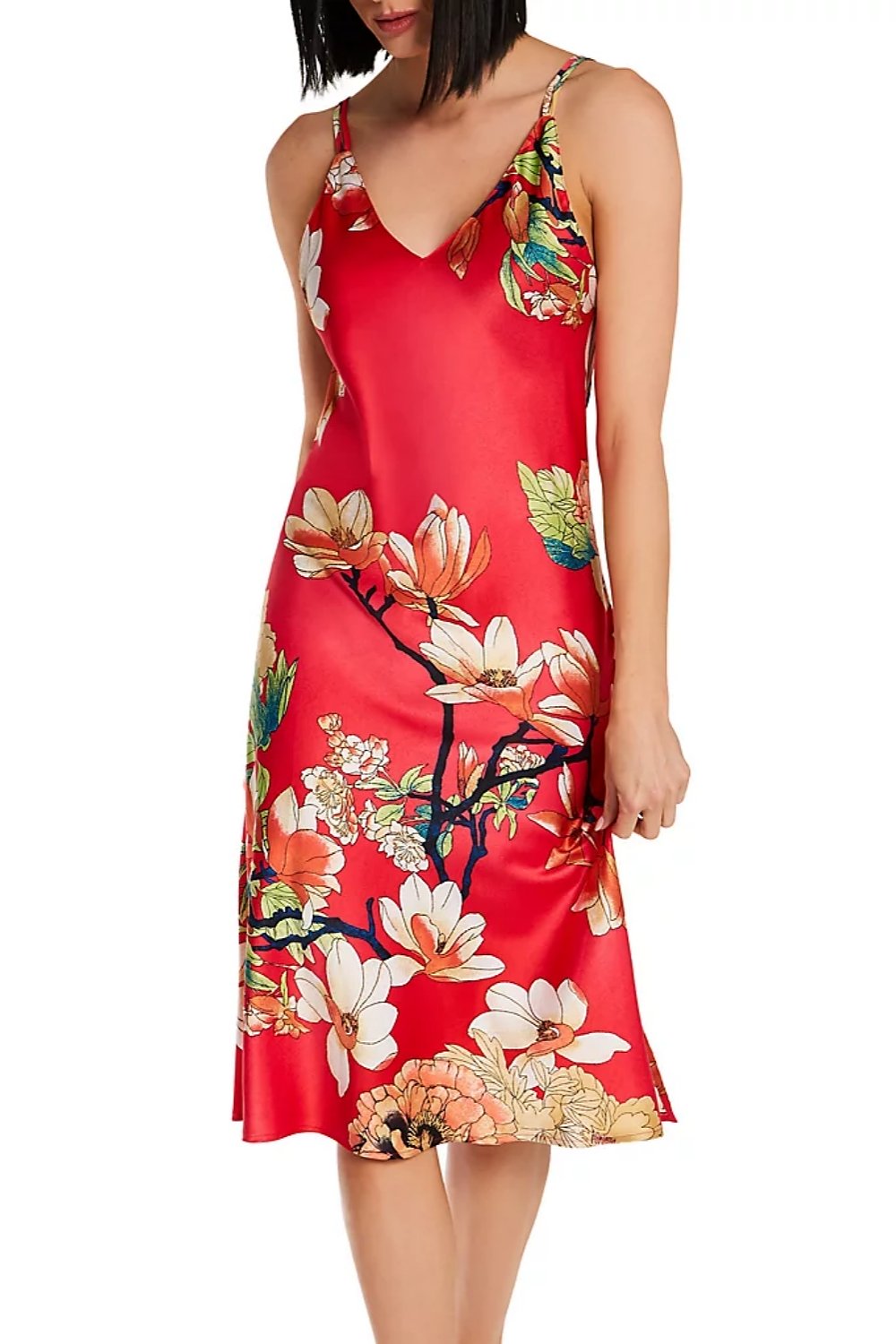 Evoking thoughts of a glamorous era when Hollywood and pink champagne on ice were de rigueur, satin nightgowns are delightfully irresistible and timelessly elegant.
Whether you're channelling your inner lingerie goddess or choosing a special gift for a loved one, a silky satin nightgown - long or short - is a treat that every intimate apparel lover should have in their lingerie drawer.
Want to know more? Read on for a behind the scenes look at some of the best kept secrets about this luxurious favorite.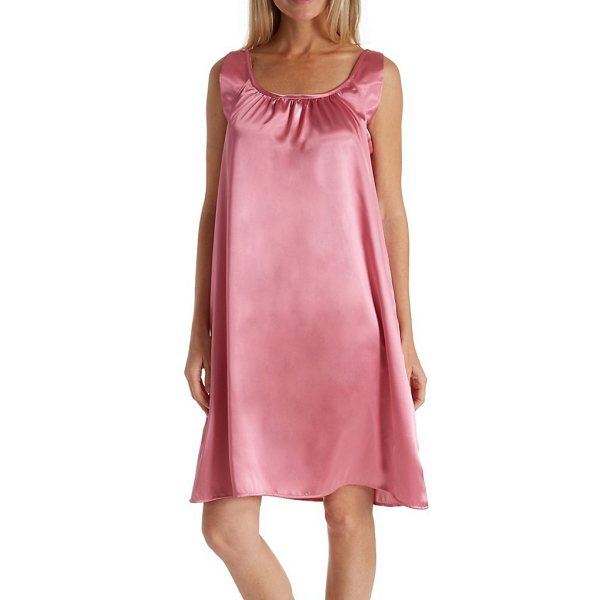 ---
Satin Nightgowns Have A Silhouette For Every Shape

If you think these luxury nightgowns are only for women with a perfect silhouette, it's time to take another look. Smooth and silky with a touch of glamor, satin is a wonderful option for everyone.

Just like clothing, there are a variety of different shapes and styles - it's all about choosing one that fits and flatters your body.
Try on several looks until you find the right one that hugs your curves in the right places and camouflages your problem areas.
A-line nightgown styles are universally flattering, and depending on your shape you might look best in long column nightgowns, babydolls, classic slips, or menswear button up styles.
---
AMANDA RICH
Satin Sleepwear In A Rainbow Of Colors

Of course black is the default color for classic, slimming and sexy lingerie; but don't just assume that it's always your best bet.
Try to step outside the box and choose a satin nightgown in a bold and brilliant shade like cobalt blue, rich violet, turquoise, or crimson. The right shade will light up your skin tone and play up your best features.
A gorgeous jewel tone silky satin gown feels opulent and indulgent, which is something every woman needs more of, even if it's just for bed.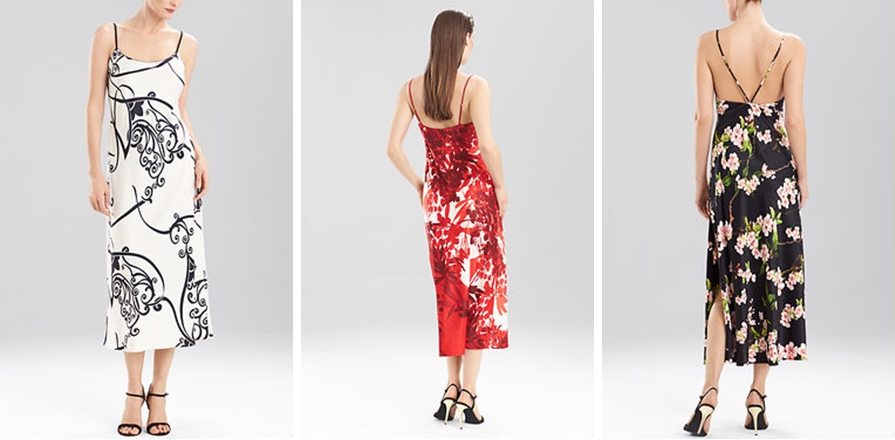 Splurge Or Save On Satin Sleepwear?

Don't shy away from this sophisticated style because you don't have the bank account to back it up. Satin nightgowns are available at every price point and are an accessible luxury that anyone can afford.
If you're looking for a budget friendly version, try chain or departments stores, shop the sale racks, and look for synthetic fabrics that give you the glossy sheen you love without a hefty price tag.
Looking to spend a little more? Look for silk charmeuse and shop smaller boutiques for designer styles.
Carmen's Tip

Satin is a woven fabric that's usually cut on the bias to give it a luxurious fit. This offers a nightie, chemise, or robe a more fluid appearance. Keep in mind that there is minimal stretch and you may need to go up a size for a comfier fit.

PJ HARLOW
A Beautiful Lingerie Style You Can Wear Year-Round

Try a flirty little slip for the summer months, or stay warm during the winter in full-length styles. Those in-between months are made for a matching satin robe to give you that extra bit of coverage.
Satin sleepwear is a great investment because it's a classic that never goes out of style. It's also very versatile and wearable any time of the year.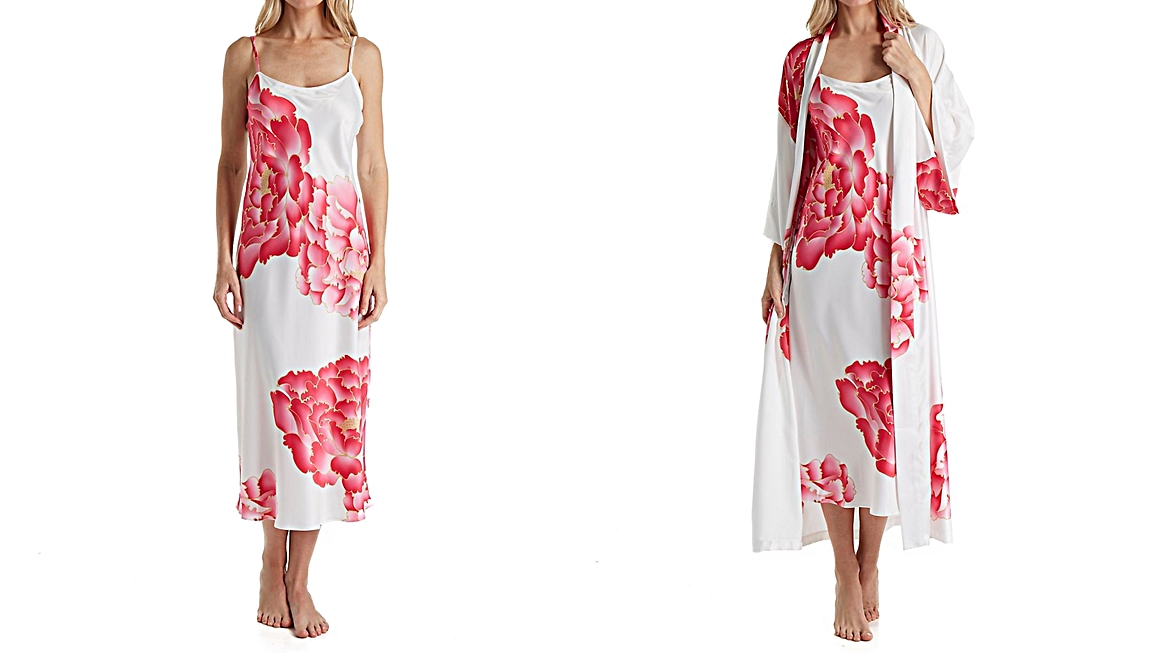 NATORI
Satin Is Glamorous In Any Style

Whether you're the ultimate girlie girl or more of a minimalist, you'll find a satin nightie style that's true to your look.
Go for full-on femininity and frills in lace-trimmed styles, complete with ruffles, ribbons, and bows.
If you love classic and timeless looks try elegant slips and chemises. If you gravitate towards simplicity, you'll love chic tank styles in elegant neutrals.
And those who love the look of menswear style pajamas will adore satin button-front nightshirts.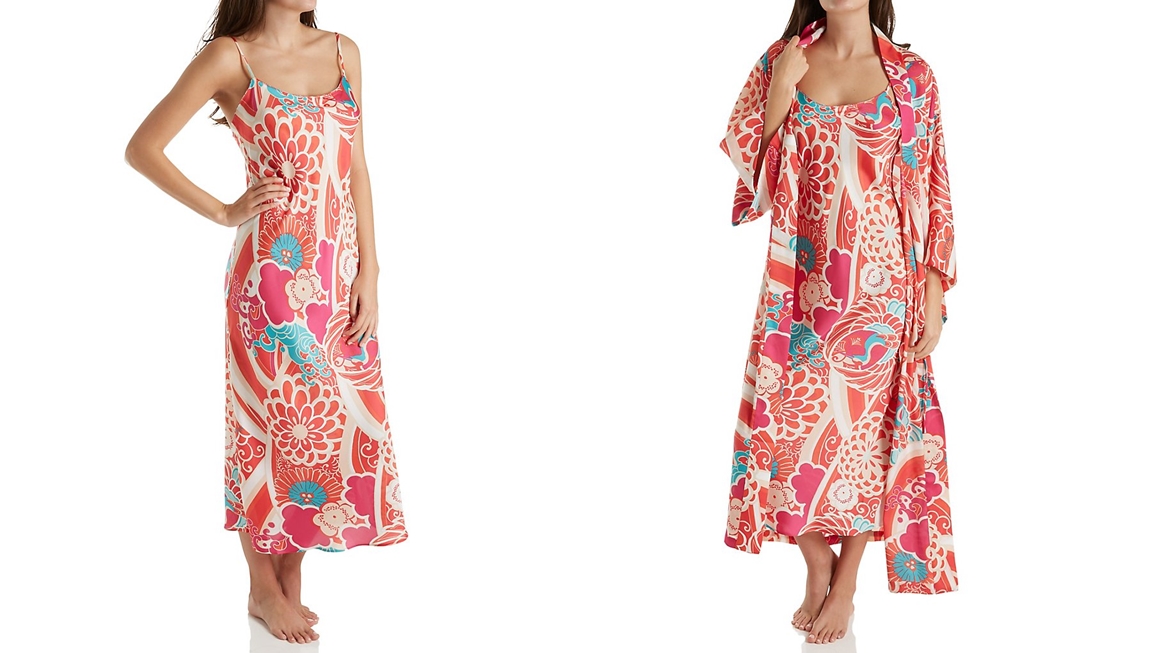 Silk And Satin Are Not Just For Special Occasions

---
Instead of treating your satin nightgown as fancy lingerie that's hidden at the back of your lingerie drawer, and reserved only for special occasions, make any night one to celebrate by wearing your satin lingerie on a regular basis.
Life is too short to save lovely little luxuries like these for rare moments.
Enjoy your femininity and the inspiration of beautiful lingerie! Take a moment for yourself to relax and enjoy the gorgeous rich colors and soft satiny luxury that satin offers.
Slip into a satin nightgown, chemise, pajamas or slip any day of the week and you'll quickly become hooked on the way it makes any evening feel extraordinary.
---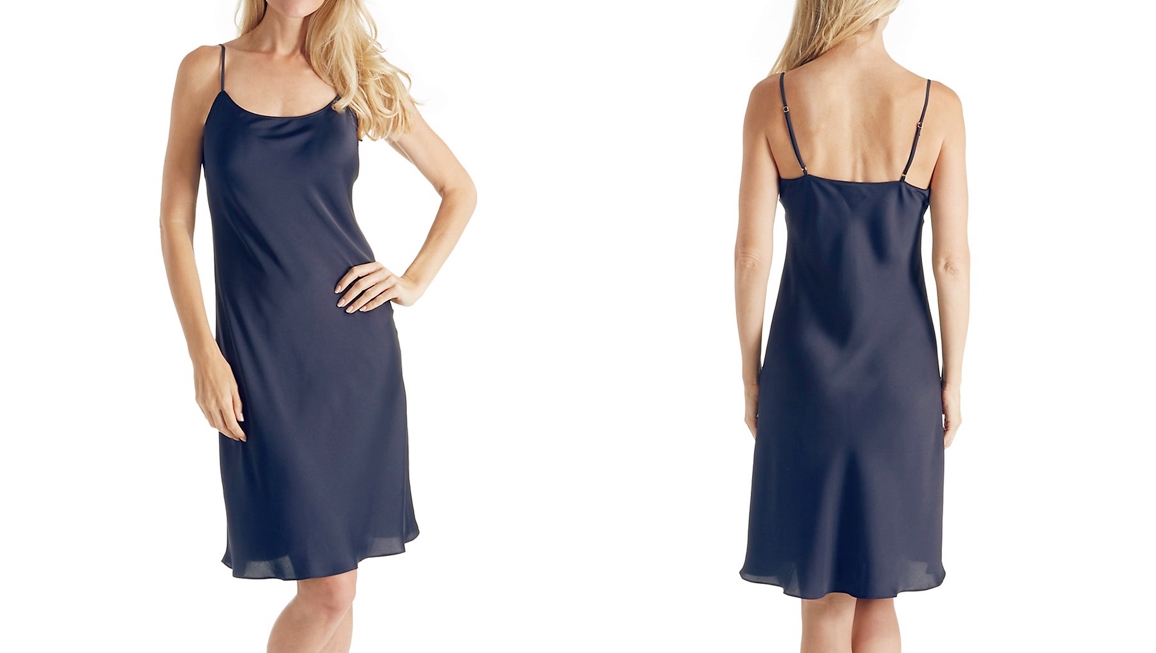 N BY NATORI