*FTC Disclosure - If you make a purchase through a link on this site, we receive a small commission at no extra cost to you.*
Push Up Bra Cleavage -  How To Max A Beautiful Look

Push Up Bra Cleavage - Bold and sexy, push up bras are not for the meek of heart. They're one of those beautiful bra styles with va va voom that were made for women to celebrate their femininity and show off their curves.
When it comes to killing it in this stunning style we've tapped into the insiders scoop with the confidential confessions of a cleavage expert.
Below, we share the tips and tricks for mastering this popular style. From how to wear them to getting the perfect fit, it's easier than ever to love the lingerie you're in.

---
 Strategize Your Push Up Bra Effect

Not all push up bras are the same. There are those that:
pad your breasts completely and increase your cup size overall
have extra padding at the sides to push your bust together in the centre
are padded just at the bottom, often demi cut, that give you a boost from below.

It all depends on the effect you want – whether you're looking for a fuller silhouette, if you want to turn heads in a plunging neckline top, or if you're looking for cleavage exposed in a balconette style. Choose your desired look based on your needs and shop accordingly.
---
Wear Pushup Bras Everyday

The best news is padded push up bras don't need to be saved for special occasions or romantic boudoir encounters.
Take your favorite push up into everyday wear when you add a few basic styles to your lingerie drawer.
Stock your collection with a few different styles in seamless microfiber, satin, or silk for a sleek look. And, choose black and nude shades that you can wear under more than one top or dress.
Enjoy the femininity of a push up bra every day, no matter what the occasion.
Beautiful Lingerie Tip

For maximum cleavage, the best styles are front closure bras that have removable pads or cookies that increase the push-up effect.
---
 Check Your Silhouette Under Your Outfit

If you are planning on wearing a push up bra under a special outfit, be sure to slip a top or a camisole on in the fitting room before you make a purchase.
Sometimes killer cleavage push up bra cleavage looks too lumpy under your clothing and you need to adjust the bra size or quite possibly the style to make it work well.
Aim for great cleavage and a smooth seamless look if you're wearing tight knits, blouses or dresses.
Always check your silhouette from all angles when trying a bra on, so you can get a full view of what it really looks like.
---
 Go For More More More Push Up Bra Cleavage!

If even the most padded push up bra doesn't give you the oomph you're looking for, try adding in an extra pair of silicone inserts.
These are a great lingerie accessory that many supermodels swear by!

Often clear or nude, these gel-like pads simply slide into your bra and the silicone texture keeps them in place.
You can easily add two extra cup sizes by adding a great set of inserts to your push up bra.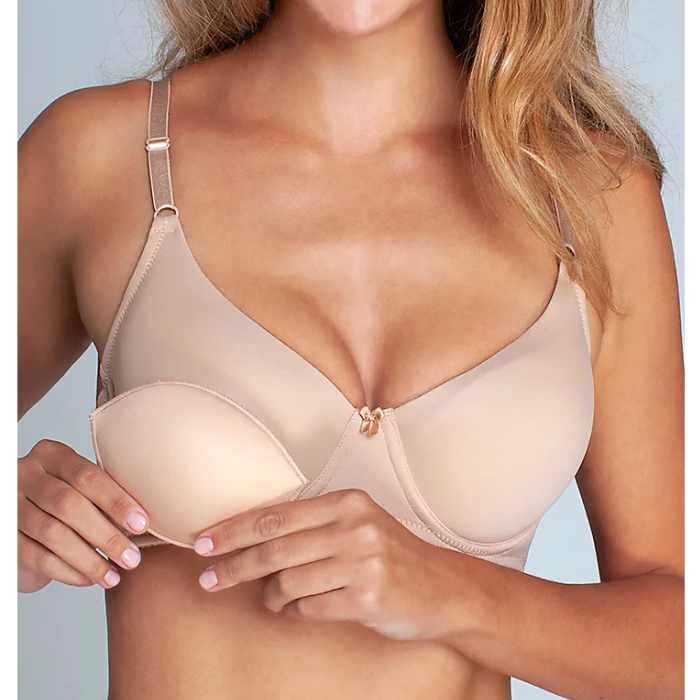 FASHION FORMS
---
 Size It Just Right

Push up bra cleavage - it isn't just about squeezing your breasts as tightly together as possible.
In fact, a bra that's too tight will have you spilling out the top and sides and create an unflattering lumpy figure that no woman wants. Not terribly appealing.

On top of that, a bra that's too tight is just too uncomfortable to endure all day.
The solution? Opt for a style with a bra band that fits snugly but allows you to breathe. And, choose bra cups that fit your bust perfectly.
And finally, rely on the right size and padding combination to create the best cleavage for your silhouette, and not on unnecessary squeezing or squishing of your body.
---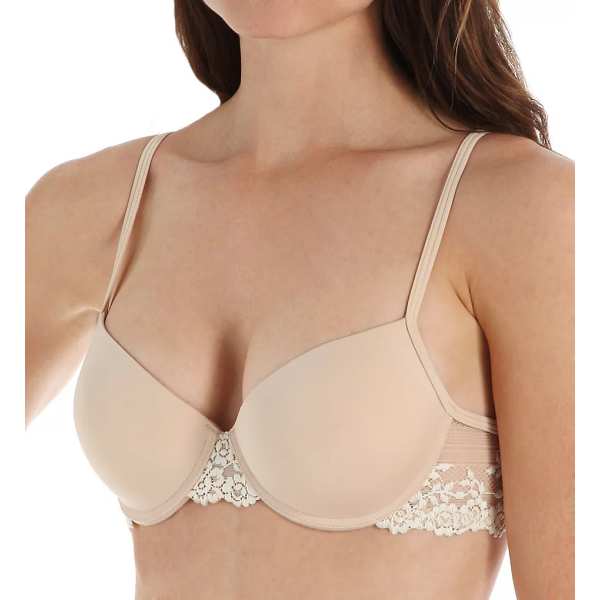 WACOAL