*FTC Disclosure - If you make a purchase through a link on this site, we receive a small commission at no extra cost to you.*
Preteen Padded Bras - The Helpful How To Guide

Preteen Padded Bras – For beautiful lingerie enthusiasts, we absolutely love padded bras for the oomph they offer and the sexy silhouette they create. But, what if your tween comes to you one day and announces that they want to wear one?
The first reaction is probably stunned silence followed by a firm no to sexy lingerie. Never for your little girl...not going to happen! Having said that, what if there was a way to compromise and make everyone happy? 

The question - how can tweens wear a grown up style like padded bras without going overboard while keeping it within your comfort zone?
The solution - where there's a will there's always a way, especially when it comes to determined tweens that won't take no for an answer.
Here, we've pulled together some of the best tips and tricks for preteen padded bras that dodge the sexy angle and keep everyone content.
Preteen Padded Bras:  Shopping For The First Time

 Less is more. When it comes to preteen padded bras, the adage that "less is more" is unquestionably true. While it's natural for them to want to boost their bust, tweens and teens are not ready for full-on heavy Wonderbra padding.
There is a subtle way to do it though without too much volume.
Look for styles with very light, minimal padding that add a little more modesty, especially under tight tops or lightweight fabrics - they're a great choice that will please both you and your tween.
Tip - Avoid preteen padded bras or push up styles that are heavily padded and too sexy for young tweens. Look for lightly moulded seamless bras as a compromise.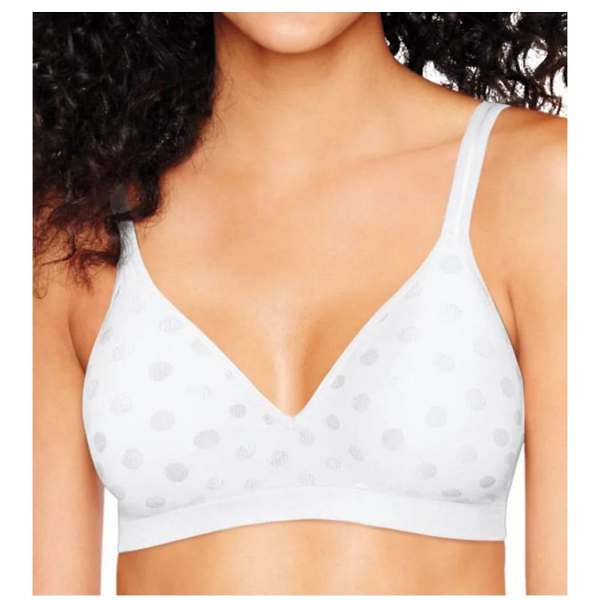 Try removable pads for versatility. When it comes to tween bras, versatility is key, especially for budding tween fashionistas who enjoy diverse wardrobes.
The trick to choosing great preteen padded bras that you can both agree on?  Opt for styles with lightweight padding and removable inserts that can be worn with a variety of clothing.
It is easy for tweens to start out with the lightest layer, then add the removable pads as they mature a little more, without having to buy a new bra.
These types of bras are known as two-in-one styles which makes them a great choice for fashion conscious tweens and teens.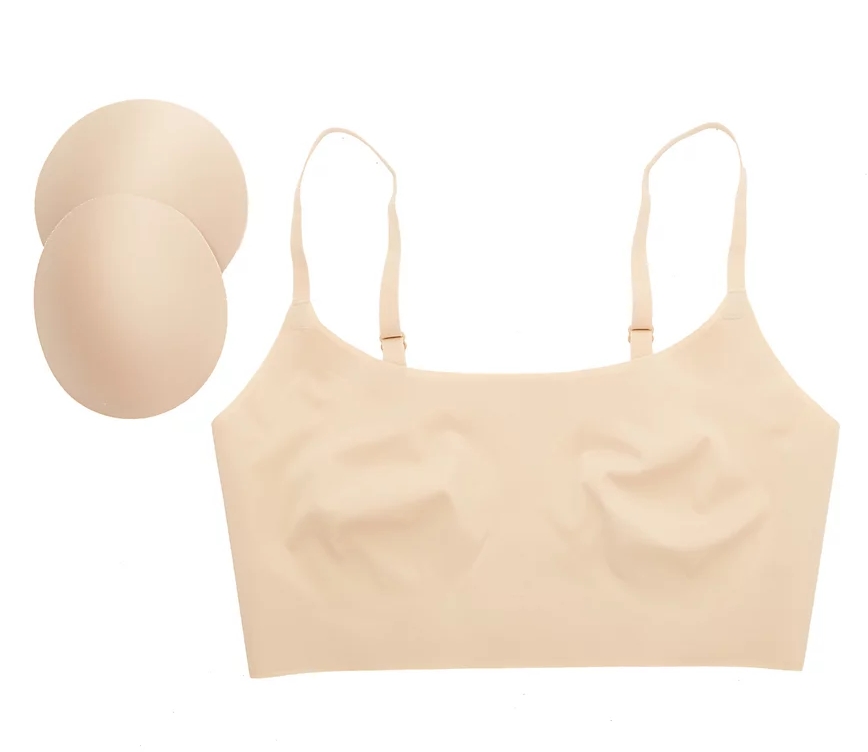 Consider contoured over padded. With so many tween bras to weigh up, there is a style that is not as well known as traditional padded bras that we are all familiar with, but definitely makes the grade - the contour bra. 

What is the difference between a padded bra and a contoured bra and why is it worth considering?
A padded bra has thick padding along the bottom of the cups which gives a major boost to the bust, making it look much bigger than it is.
A contour bra, on the other hand, has seamless cups with a very thin layer of foam all over. It is designed to be subtle and smooth with a simple minimal appearance.
A great compromise, contoured bras offer tweens the extra coverage they want while keeping the padding to a minimum.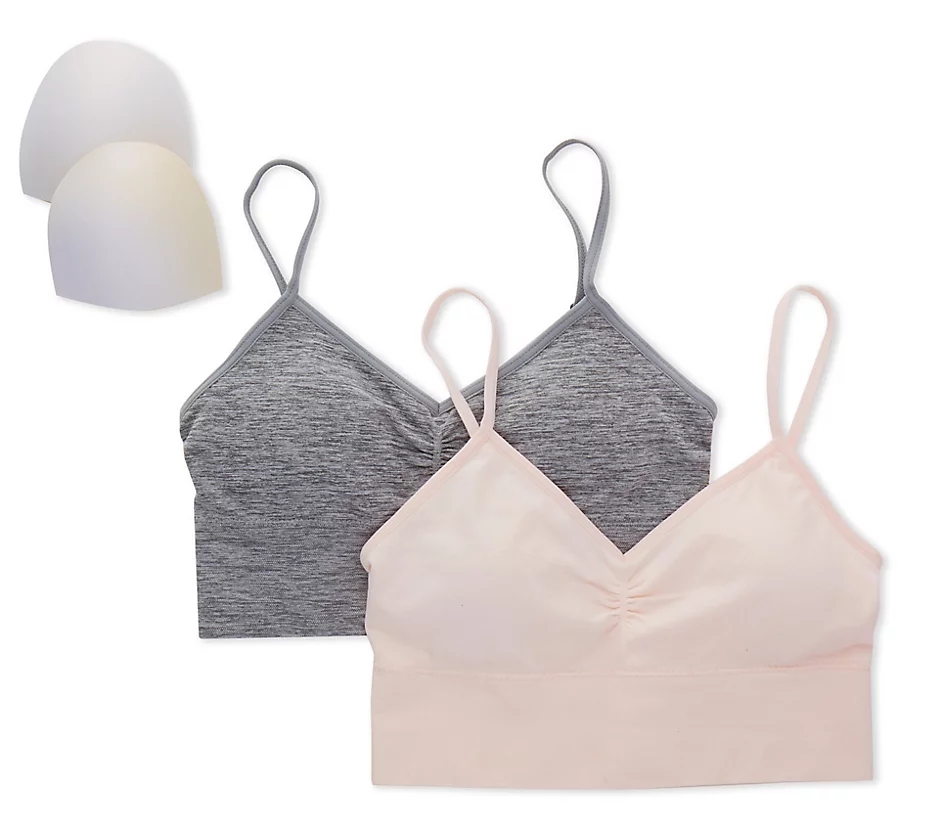 Did You Know?

Contour bras are a good starting point for tweens who crave more mature styling. They can graduate to more padding as they mature.
Consider a T-Shirt Bra. Remember your teen years? Like famous fashionistas, fashion conscious tweens want a bra that looks good under their clothing without any lumps, bumps, or uneven textures. 
Luckily, the t-shirt bra is the perfect bridge between what you both want in a bra for them and what they want style-wise.
It's easy to love the molded contoured cups of these bras and the way the silky microfiber fabric looks under even the tightest t-shirts, offering a smooth and sleek appearance without major padding.
Beware of Overly Sexy Bras. There will be plenty of time for grown-up pushup bras and super sexy lingerie when they become adults, but for young tweens it is not appropriate.
The best way to avoid temptation with the sexy factor and a potential clash with your tween is to bypass the adult lingerie section altogether.
Make sure that you're shopping in the teen section where the styles are both age and style appropriate. This will ensure a smoother shopping experience and make both of your lives a lot easier.
Tip - Keep your tween from wearing a bra that's too sultry and mature – there's lots of time for that when they grow up.