*FTC Disclosure - If you make a purchase through a link on this site, we receive a small commission at no extra cost to you.*
Plus Size Valentine Lingerie - Insider Tips That Will Surprise You

Plus Size Valentine Lingerie - Nothing says let's have a romantic Valentine's Day quite like the gift of beautiful lingerie. And, what better way to channel your inner intimate apparel goddess than slipping into something wonderfully inspiring that makes you look and feel your most vivacious.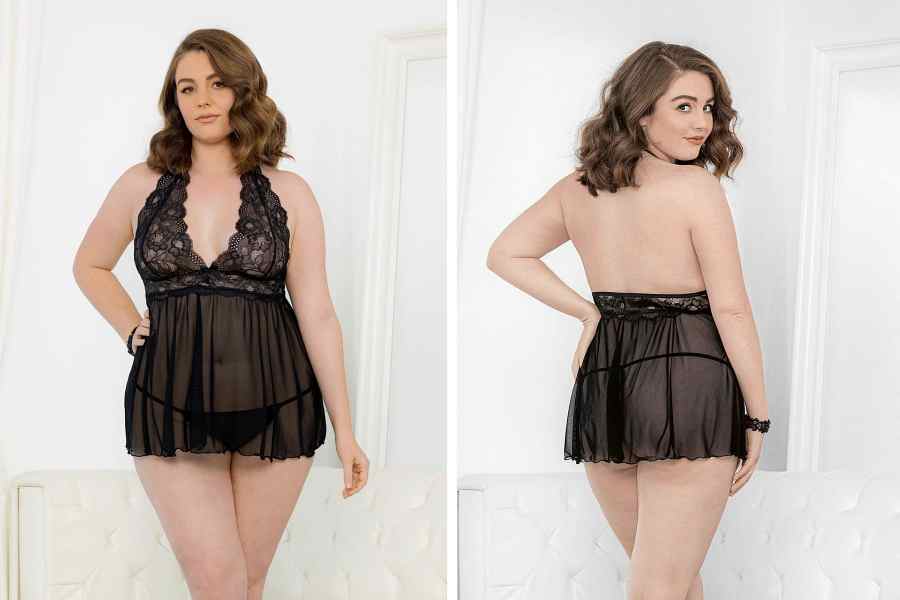 If you're not sure where to start or perhaps you're looking for ideas and exciting styles that you and your sweetie will love, you've come to the right place.
Here, we share a few of our favorite tips and tricks that will help you in choosing the best Valentine lingerie that you can both enjoy.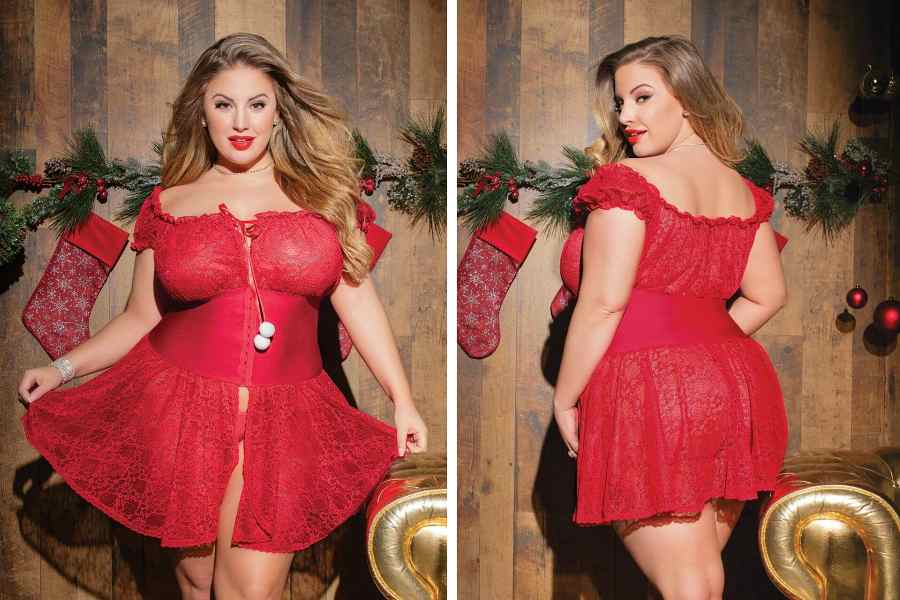 CHEMISES
Play Up Your Assets In Plus Size Valentine Lingerie

When it comes to getting it right, the first and most important tip is - Don't Stress!  It will all come together much easier if you relax and have fun with it. 
The second piece of advice?  Don't be afraid to show off your curves in Valentine's lingerie.
Think of your best assets and how you would like to show them off. Do you have a gorgeous gams? A beautiful bustline? A curvy shape?
Look for styles that show off your favorite features and focus your search there. Here are a few suggestions to get you started -

If you have long legs, a great way to show them off is with a teddy, a chemise with a slit and in high cut panties
If your bust is your best feature, consider a sensational plunge, demi or balconette bra and panty set, push up bra chemise, or a gown with beautiful decollete
If you're blessed with a stunning hourglass silhouette a la Jessica Rabbit, then consider a body-con silk slip or curve hugging lace chemise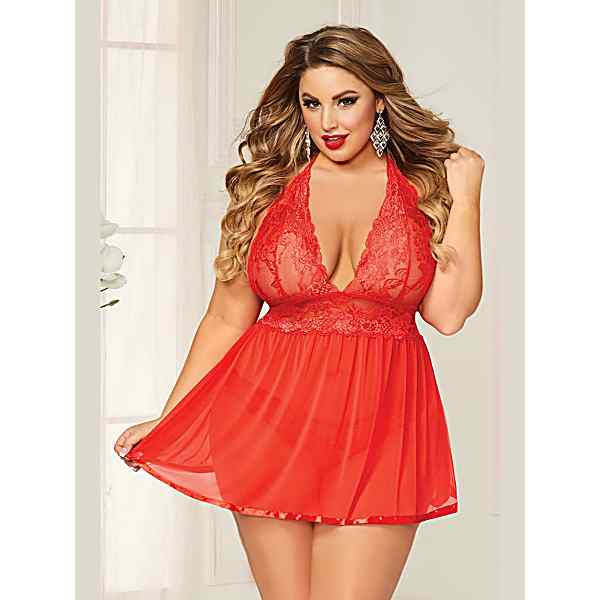 BABYDOLLS
Did You Know?
Valentines day is a fun and romantic time of year for both men and women.
A time to get closer to your sweetheart and show them how special they are to you - beautiful lingerie is one of the most popular Valentine gifts for him (and her too)!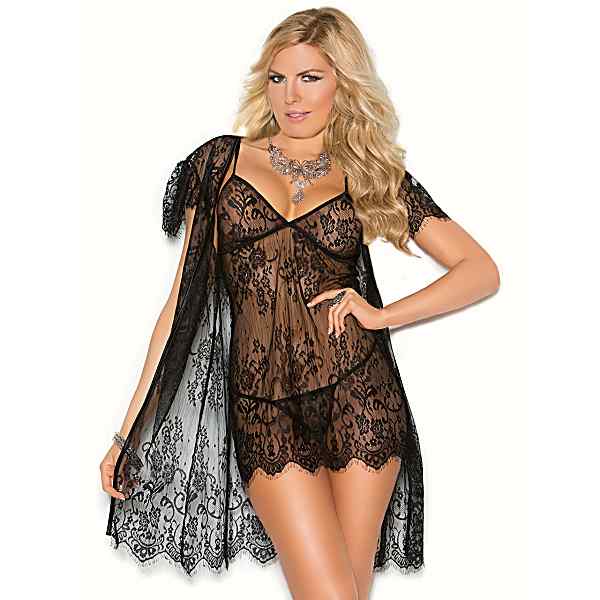 Plus Size Valentine Lingerie Tip: Look Amazing From Head To Toe

Want to guarantee goddess-status and really kick it up a notch? Take the time to create the look that you're going for from top to bottom.
Make sure your skin is silky smooth, your makeup is flawless, your toes are polished, and your hair is tousled to perfection.
Knowing that you look your very best from every angle will give you the boost in confidence to take your Valentine's lingerie look from vanilla to vixen!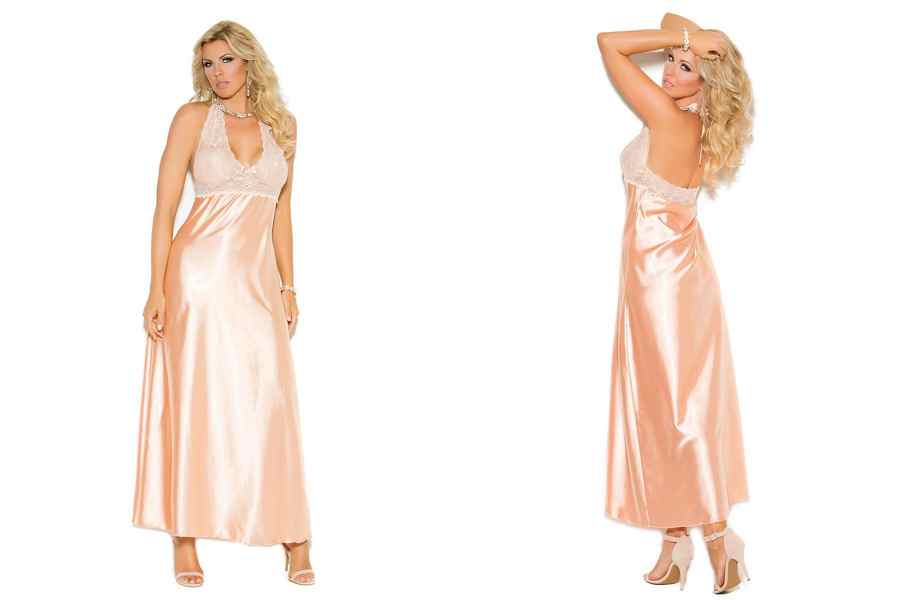 GOWNS & PEIGNOIRS
Make Your Intimate Apparel Match

Everyday bras and panties are usually mix and match styles that are tried and true favorites - totally practical and fine for day to day wear.
Valentines Day is different. It comes around just once a year and is a wonderful moment to dress up and enjoy it.
When it comes to suiting up for such a special moment, don't be afraid to go for something a little more indulgent and special, like a gorgeous matching set.
Lace bra and panties
Silk or satin chemise and matching panties
Silk cami and matching tap pants
Whichever styles you love, make sure to go for the full effect with all the coordinating pieces that you can enjoy and create your own beautiful look with.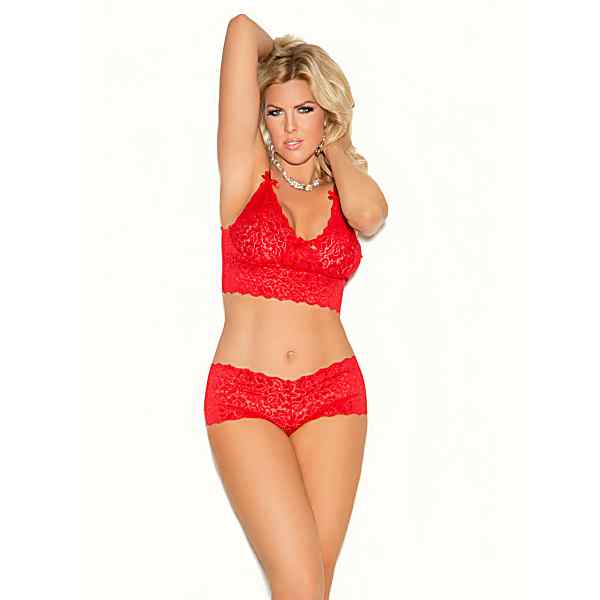 CAMI SETS
Intimate Apparel Tip

If you want to impress your sweetheart, slip into a silk chemise, a gorgeous lace bra and matching panties...or any beautiful plus size lingerie that catches your eye and makes you feel as fabulous as you are.
Hide Your Flaws: Babydolls, Briefs And Slips

The secret to making a statement in plus size valentine lingerie and showing off your best assets, when dressing like a goddess? Mastering the art of hiding your flaws. How? Here are a few tips -

Skim over a soft mid-section with a flowing baby doll
Cover stretch marks in high-waisted briefs
Smooth out back lumps and bumps with a body shaping slip or chemise

A few strategic choices will help mask any perceived imperfections and help you show off your best features - giving you the confidence to sizzle in the beautiful lingerie that you want.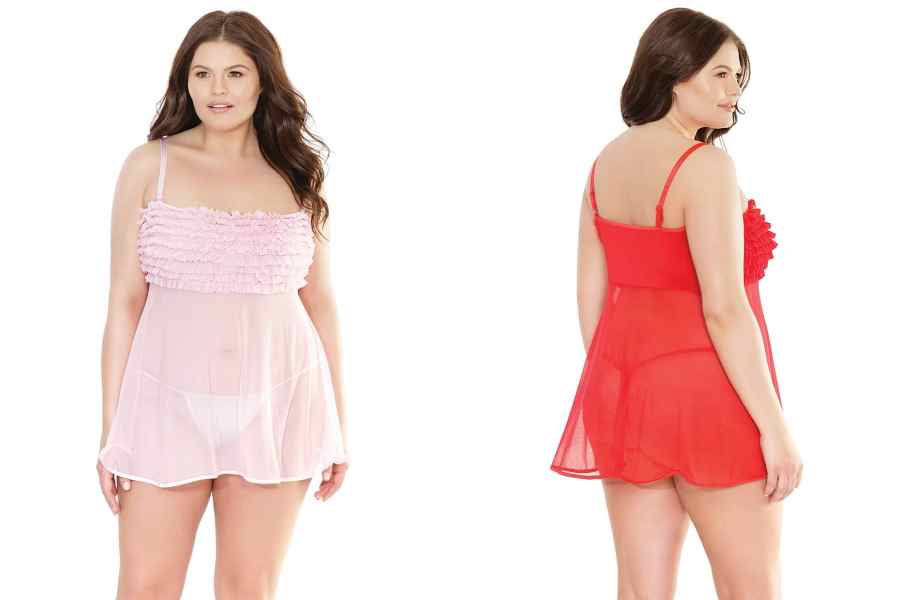 PLUS LINGERIE
Show that you're beautiful - be brave and flaunt it!

Set The Stage For An Exciting Valentines Evening

Now that you've transformed yourself into a jaw-dropping plus size valentine lingerie goddess, it's time to show off in the best possible way for the greatest impact to maximize a romantic evening.
Dim the lights, light some candles, turn on your favorite music that gets you in the mood, and slip fresh sheets onto the bed.
You'll feel beautiful and pampered and will look gorgeous, giving you everything you need to create a magical Valentine's Day celebration.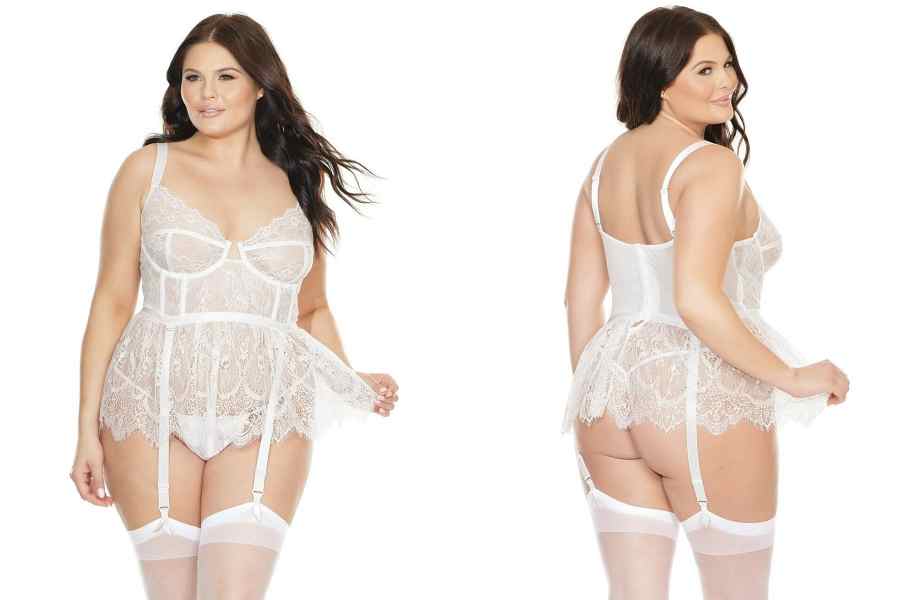 CORSETS & BUSTIERS